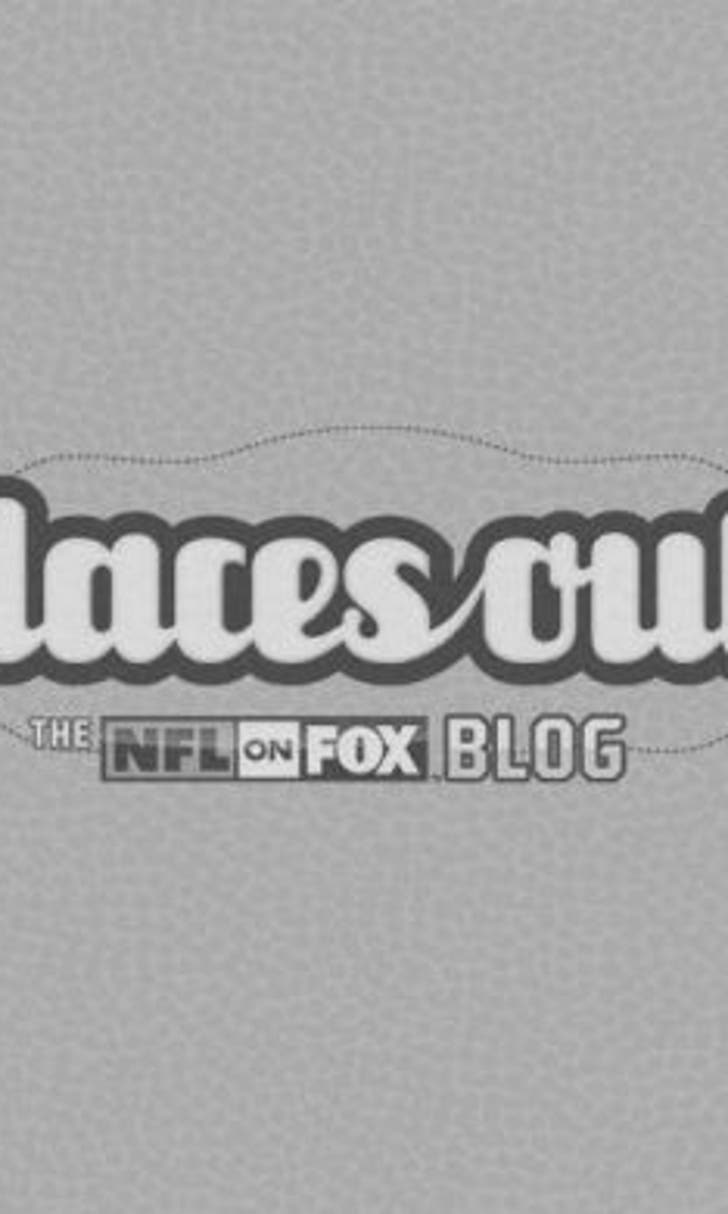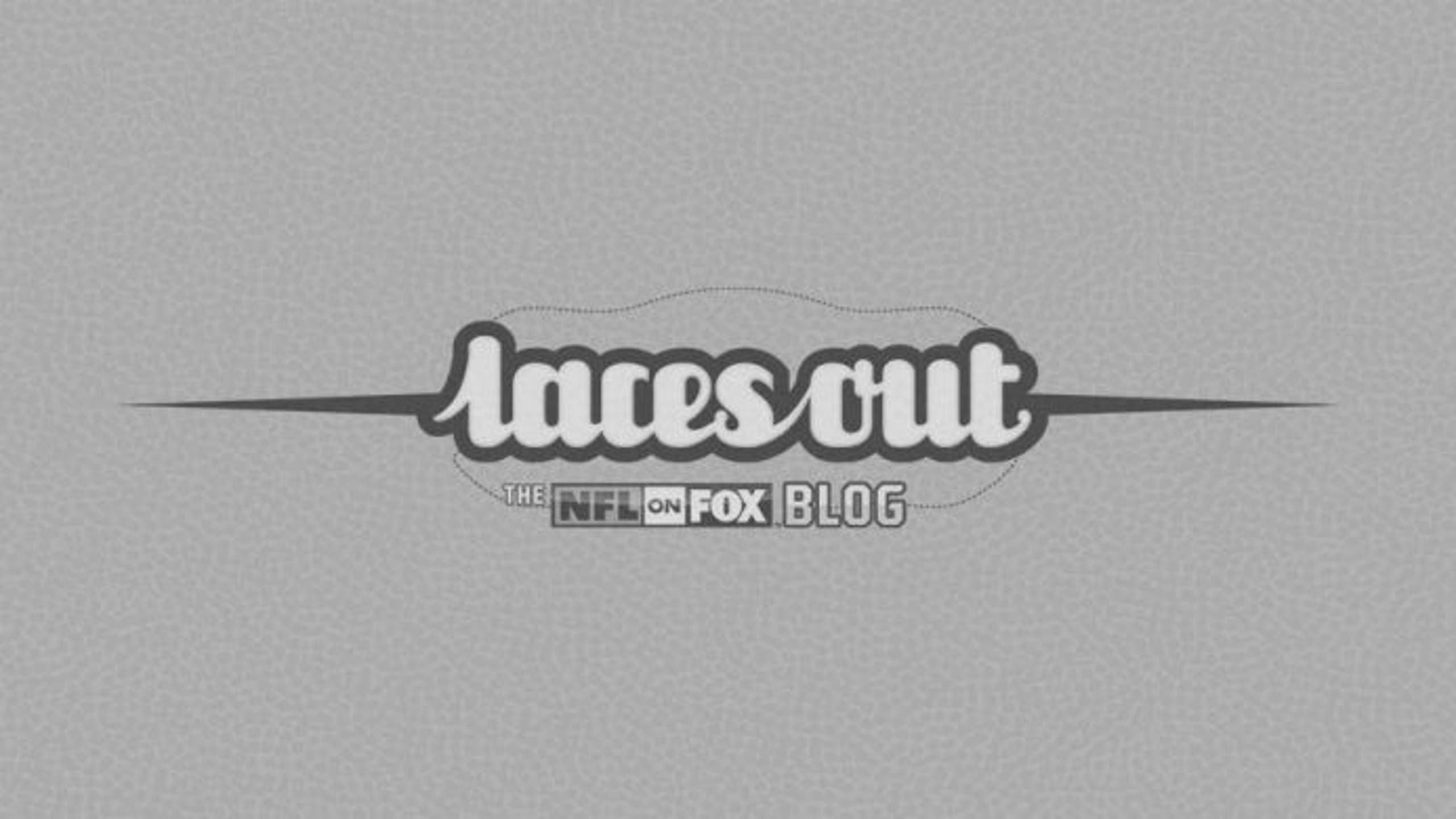 What we know after the 49ers' win over the Rams
BY foxsports • September 26, 2013
By Sid Saraf, FOXSports.com Looks like the House of Harbaugh is back in order. After losing consecutive games for the first time under Jim Harbaugh, the 49ers needed a win in the worst way Thursday night to keep within shouting distance of Seattle in the NFC West. Well, they certainly got it as they took the Rams apart 35-11 in St. Louis. So, what can we take away from this game? Let's get to work. Frank Gore can pipe down now The veteran running back had a lot to say after last's week loss to the Colts, as he reportedly lashed out at Harbaugh after getting just four touches in the second half. Well, the squeaky wheel gets the grease. The 49ers pounded the Rams' supposedly stout  defensive front with all game, with Gore doing a majority of the damage (20 carries for a season-high 153 punishing yards). He ripped off runs of 18, 27, 17, 13 and then this beauty on fourth-and-inches in the final minute of the second quarter: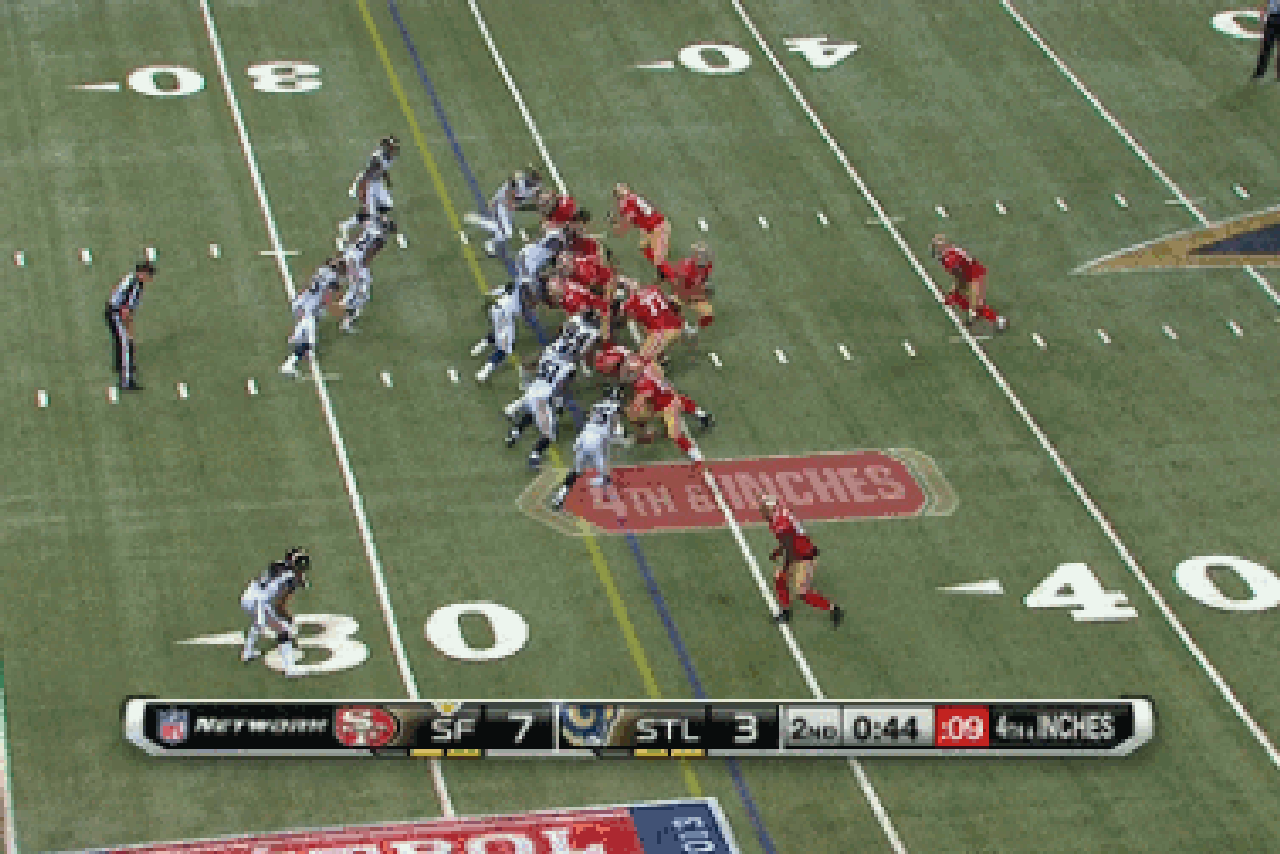 That 34-yard touchdown run didn't just give the 49ers a 14-3 cushion, it also silenced a rowdy Rams crowd. So, did Gore's supposed tantrum factor into the amount of carries he got on Thursday? "Frank's always particularly important. He usually gets the ball a lot in every game," Harbaugh said in the postgame news conference. "He laughed about (the controversy) during the week. "I thought everyone did a great job. The energy and toughness was there the whole night. Great team win." Gore took the podium after Harbaugh and as his coach was walking off, he joked, "Hey, coach, I gotta holler at you!" Speaking of energy and toughness, the onslaught never let up even after Gore was taken out of the game, the score well in San Francisco's favor. By the time the game was over, the 49ers had racked up 219 rushing yards. That's exactly the type of football Harbaugh has preached since his arrival in San Francisco and we saw it excel on this night. It's nice when the 49ers receivers show up 49ers Nation hadn't heard from much wide receiver Anquan Boldin after that scintillating performance in Week 1 (13 catches, 208 yards. 1 TD). Well, he showed his face again on Thursday as he ate Rams cornerback Cortland Finnegan alive in the first half. It started with a 42-yard reception in the second quarter that put the 49ers in scoring position. Three plays later, Boldin came through from 20 yards out: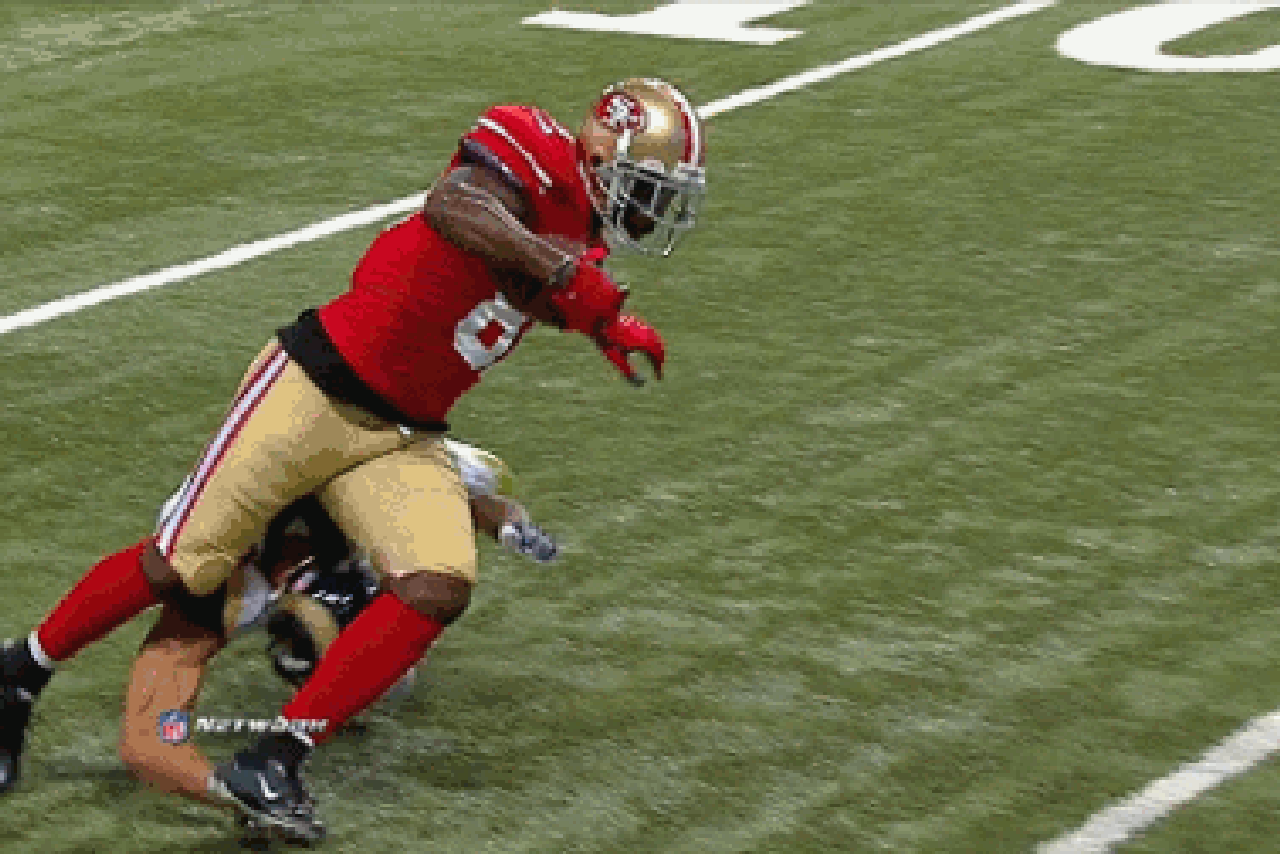 That was the first touchdown the 49ers scored in 73 minutes and 12 seconds. In NFL time, that's an eternity, especially for a Super Bowl contender. Guess who else showed up? That's right, tight end Vernon Davis. He missed last week's loss to the Colts — his first missed game since 2007 — with a hamstring injury and wasn't 100 percent by any means Thursday. But he still managed to pull down two catches, including a TD grab in the third quarter that essentially put the game out of reach. As for QB Colin Kaepernick, the 49ers' coaching staff helped him by rolling him out and reducing his amount of reads instead of letting him sit in the pocket. As a result, he finished an efficient 15 of 23 for 167 yards with the two touchdown passes — and no interceptions. He had zero TDs and four picks in his previous two games. The Rams offense has officially dried up This team scored 51 points in its first two games. It's scored 18 in the last two. Most people would rush to heap praise on the 49ers and their defense for a job well done, but hold on for a minute. This Rams team is just bad. The Niners were missing two main pieces in Aldon Smith (rehab) and Patrick Willis (groin injury). Despite that, the Rams were only able to compile a pathetic 18 yards rushing. First down, third-and-short ... you name the situation and St. Louis failed. In fact, things were so bad that on third-and-1 late in the first half, the Rams chose to throw the ball toward the end zone. This was the result: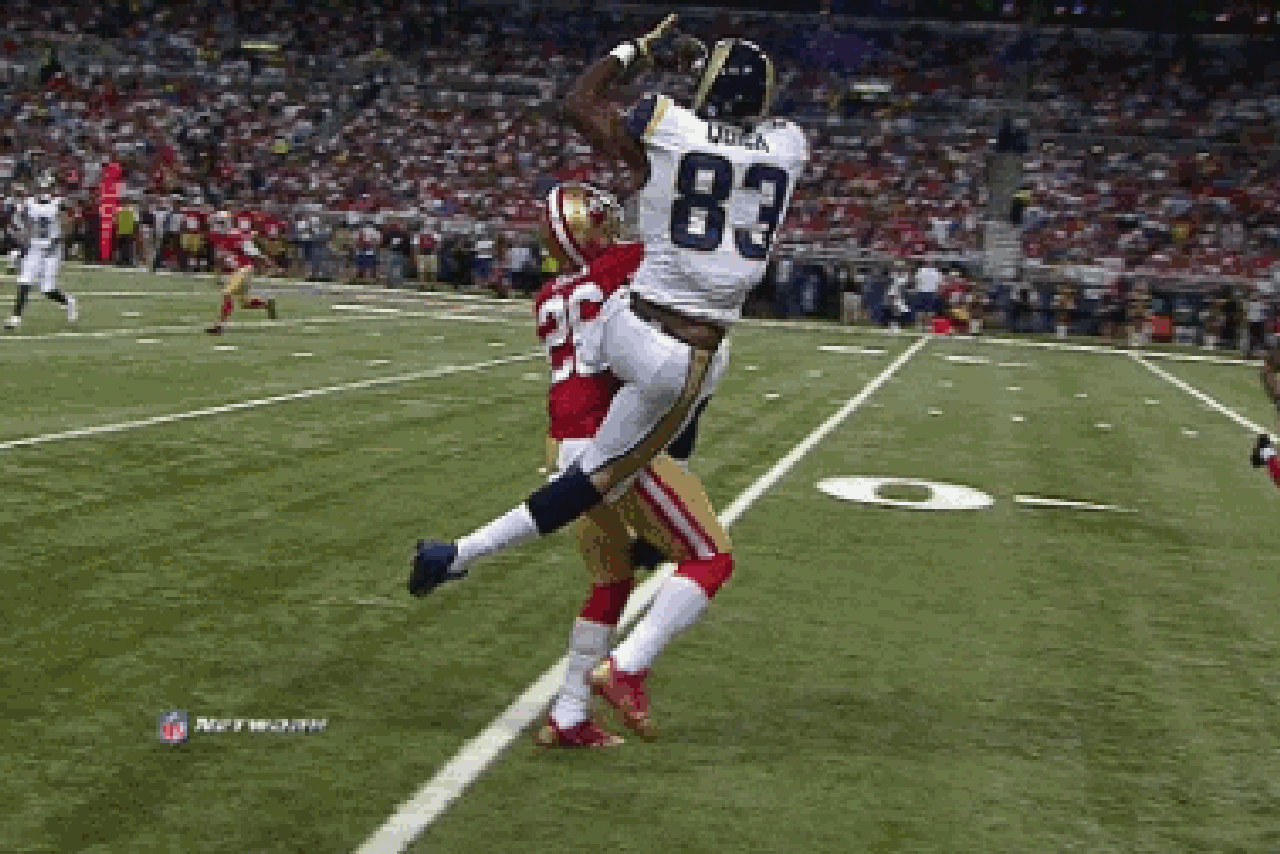 That's a momentum killer. By the way, in case you're wondering, the 219 rushing yards the 49ers put up in this game is 30 more than the Rams have had all season. Here was another crazy stat entering the game:
Thankfully (we think) for the Rams, they did kick a field goal in the first quarter to end that streak. As far as the passing game, Sam Bradford had a night to forget, although he might see San Francisco's NaVorro Bowman in his nightmares for while. Bowman sacked him twice, forced a fumble and influenced countless plays with his speed rush off the edge. Bradford had trouble finding open receivers all night, finishing 19 of 41 for 202 yards and a garbage-time touchdown pass. Speaking of Sam Bradford, is he the long-term answer for the Rams? Ian Rapoport reported this before the game:
From @MikeSilver & I on Total Access Kickoff: #Rams are willing to re-do Sam Bradford's contract now. They view him as their franchise QB — Ian Rapoport (@RapSheet) September 26, 2013
However, this first-quarter throw should give some people pause: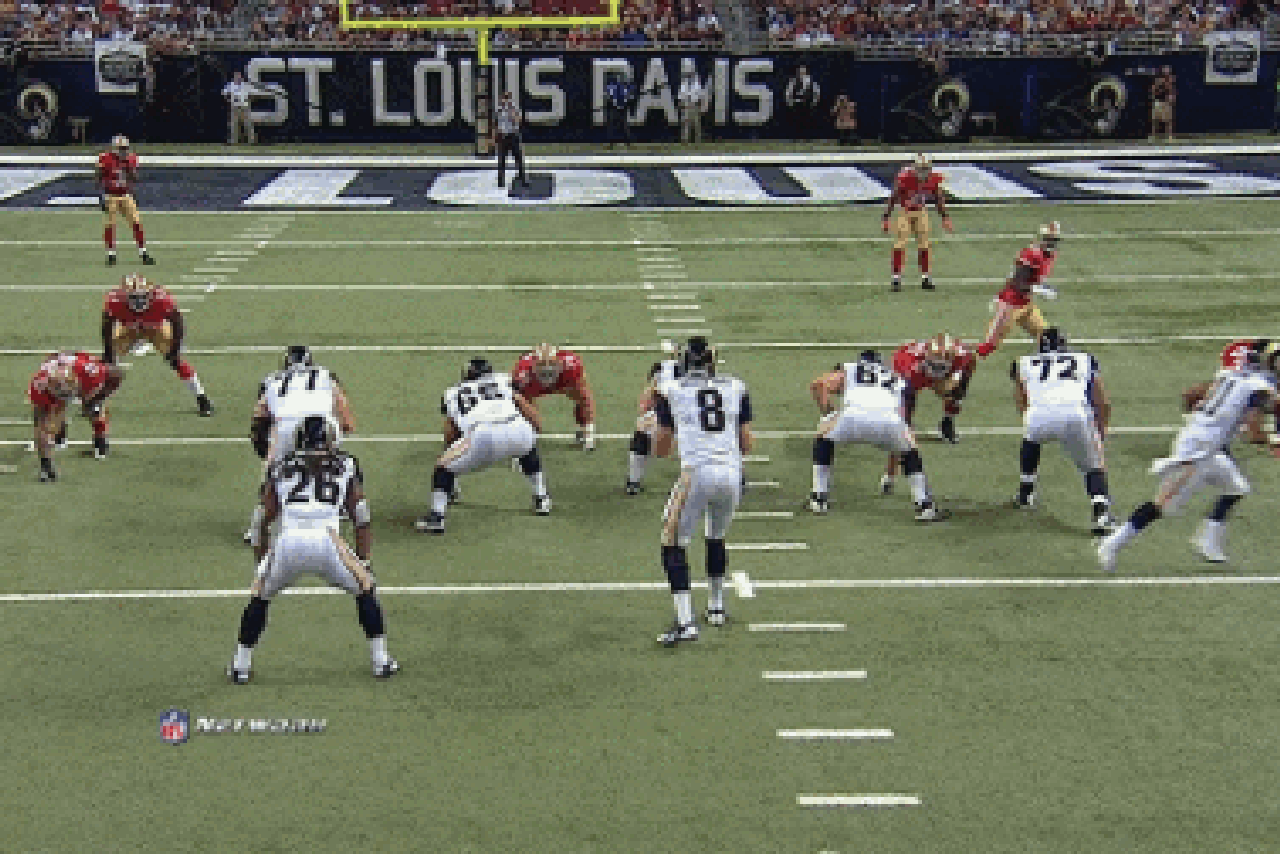 As you can see, Bradford had Austin Pettis wide open down the seam and all he had to do was lay it in there. However, he overthrew him. Sure, the Rams did get on the board first with that field goal, but against the 49ers you must hit throws like this to set the tempo. A touchdown here would have put the crowd in to a frenzy and backed the 49ers into a corner early. These are throws a quarterback MUST hit. This is Bradford's fourth NFL season and while the weapons around him are still young, how long will the organization wait? A great quarterback makes the players around him seem like All-Pros (see: Manning, Brees, Rodgers, etc.). At some point, Bradford will have to show more before the Rams throw a bunch of money at him. The fair-catch kick is back!! Hey, did you know if a team calls for a fair catch on a punt, they're allowed an unimpeded field goal attempt? Neither did I. Apparently, the 49ers have a better grasp of the NFL rules than almost anyone, because with a few ticks remaining before halftime, they took advantage of it. Check it out:
As you can see, Phil Dawson's attempt wasn't even close. The wind in the dome (farce) must have blown it short and wide left. However, it did serve as an educational tool for everyone watching. And of course, NFL on FOX rules guru Mike Pereira was given a time to shine:
Another note on the fair catch kick, the clock starts when the ball is kicked.
At least one NFL player learned something:
Going back through history, only five such free kicks have ever been successful. Mac Percival kicked a memorable game-winner for the Bears in 1968. The last successful one was in 1976, when Ray Wersching of the San Diego Chargers (and later of the 49ers) nailed a 45-yard attempt. The more you know, right? Joe Staley really can scream The 49ers got quite a scare in the fourth quarter when Staley, the cornerstone of the offensive line, went down with a left ankle injury.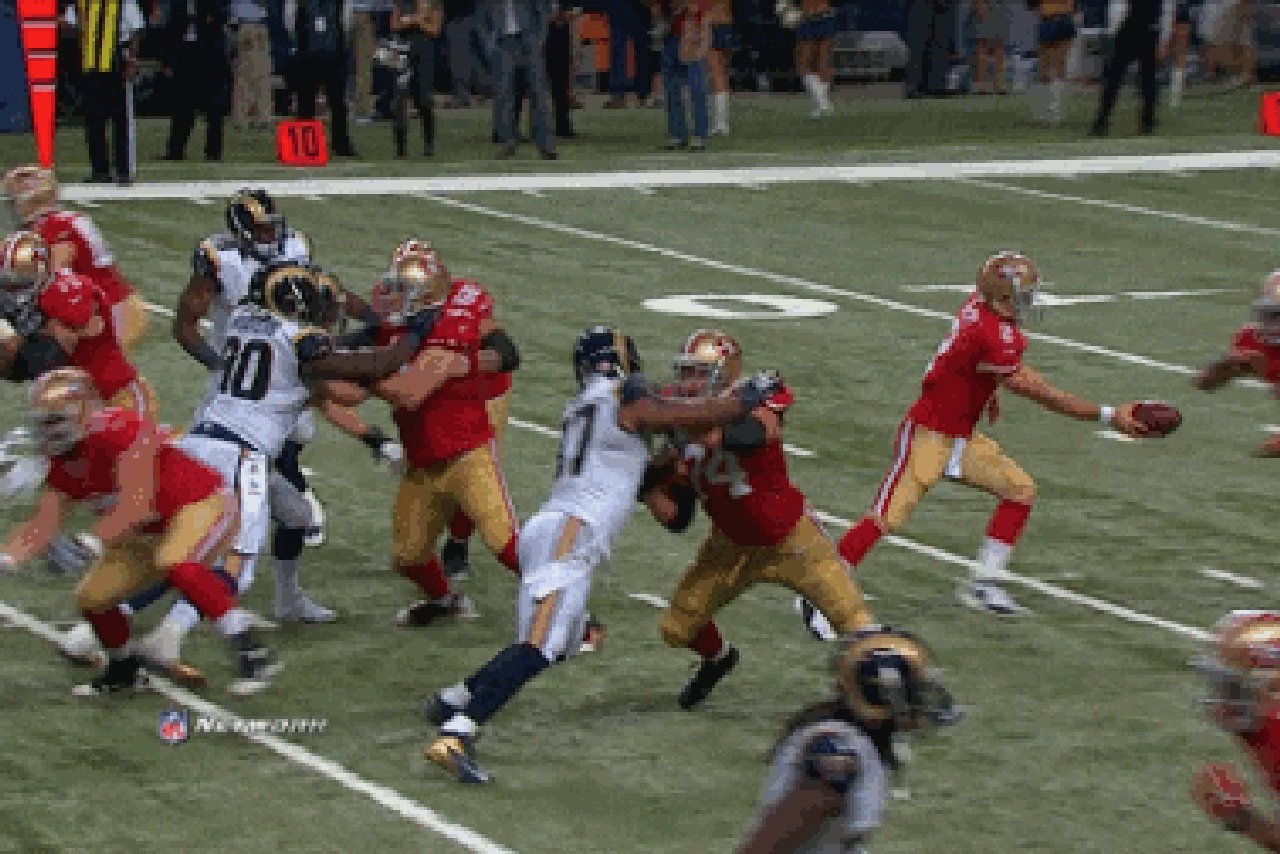 Staley could be heard screaming in pain on the television broadcast. One could only imagine the severity of the injury, but after a couple minutes he got up and was able to walk off the field with a little bit of assistance. So, what's the diagnosis?
That's right, it was just a big scare and Staley should be fine. His teammates made sure to rib him about it.
 Joe Staley was walking w/just a minor limp in the locker room & Alex Boone was howling with laughter mimicking Staley's on-field bellows.
Even Staley himself weighed in on his dramatics:
Thanks, Joe. You've given people ammunition to goof on you for a long time. Questions? Comments? Send them to lacesoutmail@gmail.com and we might respond in our weekly mailbag!
---