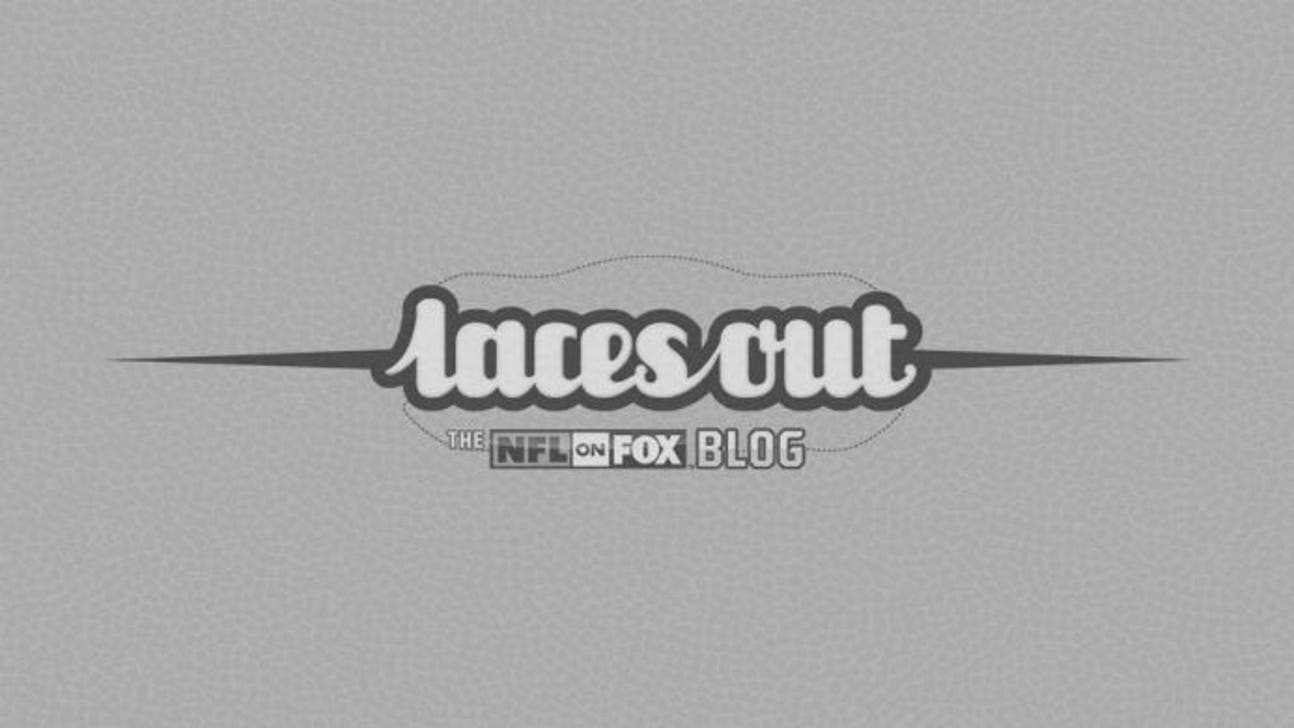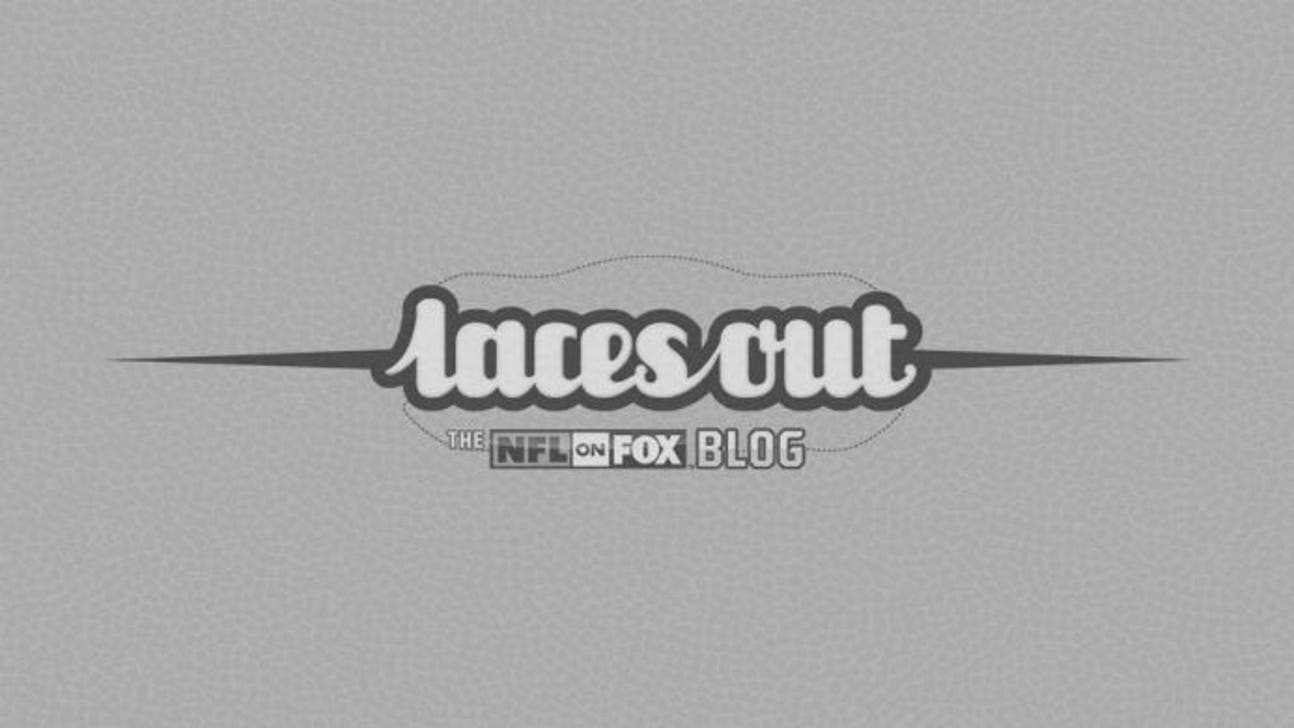 What we know after Seahawks' win over Rams
Updated
Mar. 4, 2020 7:28 p.m. ET

By Ross Jones, FOXSports.com Typically when the best team in the NFL comes to your city to play on Monday Night Football, they draw a packed house. But on this Monday, seats at Edward Jones Stadium were going for as low as $8, despite division rival and 6-1 Seattle in town. Why, you ask? Well, the Rams aren't living up to their expectations and the Cardinals were hosting Game 5 of the World Series just down the road at the same time. What's more, the Rams rolled out backup quarterback Kellen Clemens as the starter for the key NFC West showdown, taking over for starter Sam Bradford, who suffered a season-ending torn ACL in Week 7. But a funny thing happened on the way to the blowout. St. Louis sports fans weren't the only ones struggling to focus on the action on the field. Turns out the Seahawks were, too. Seahawks QB Russell Wilson was sacked seven times. The matchup of running backs was predictably one-sided, but in an unexpected direction: Rams RB Zach Stacy outrushed Pro Bowler Marshawn Lynch, 134-23. Aside from one play, Wilson threw for only 59 yards. The Rams outgained the Seahawks, 339-135. But these are the Rams, and whenever they made a good play, they followed it up with a bad one: two interceptions by Clemens, a missed field goal late that meant the Rams needed a TD rather than a field goal on the game's final drive, dropped passes (Clemens and his receivers seemed to on a different page throughout the game). And in the end, the Seahawks made perhaps the most significant statement of the night, making one last goal-line stand and escaping with a 14-9 win. With just under two minutes remaining, the Rams had possession of the ball but needed to drive the length of a field and score a touchdown to overcome their five-point deficit. Clemens, an eight-year journeyman with a career passer rating just north of 60, was able to get the Rams inside the Seahawks' 10-yard line, setting up a first-and-goal from the 6 with less than a minute to play. But Seattle's defense came together when it mattered most, stifling the run and taking away any open receivers. A fourth-and-goal incomplete pass by Clemens would seal the game for Seattle, who moves to 7-1 with the win. OK, let's get into what we know after Monday night's action:Rams lay the blueprint on how to beat Seattle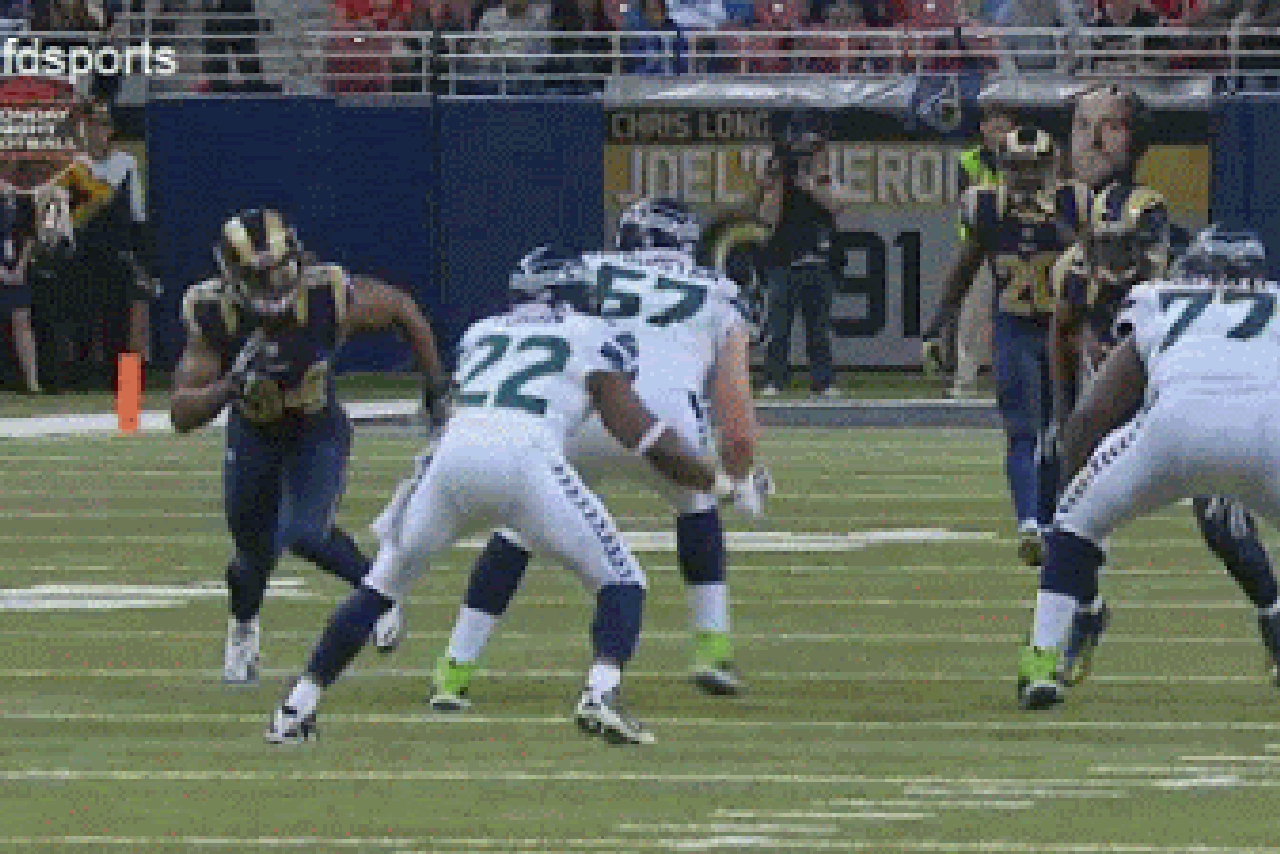 The Rams were without their starting quarterback and finished just a yard short from stunning the NFL world. How'd they do it? Their defense was a big part of the team's success. Rams defensive coordinator Tim Walton had an effective game plan for by stacking the box with seven or eight defenders on first and second down. They were able to get off the field in a hurry and only allowed Seattle to run 40 offensive plays in the whole game. The Seahawks' longest drive of the night lasted six plays. Seattle's running game was out of whack and offensive coordinator Darrell Bevell only called Marshawn Lynch's number eight times as he finished with 23 yards on the ground. While Clemens threw two regretful interceptions, the Seahawks never completely captured the momentum of the game. Clemens, who finished the evening 15 of 31 for 158 yards, completed a pass to seven different receivers and was able to get the game within reach in the fourth quarter. The Rams' final play call could be up for debate. Although Stacy, who had X-rays for an ankle injury after the game, was unavailable, the Rams lined up with five wide receivers opposed to running the ball, which they had plenty of success with earlier in the game. Robert Quinn and Chris Long have a rare night on the big stage
St. Louis' fearsome duo of Robert Quinn and Chris Long racked up six of the Rams' seven sacks. Seattle's moth-eaten offensive line was unable to properly protect Wilson. They desperately need offensive tackle Breno Giacomini to return from injury. They also await Russell Okung's return, who will be eligible to to come off the injured reserve in Week 11's game against the Minnesota Vikings. Offensive tackles Paul McQuistan and Michael Bowie were abused and didn't get much help from the running backs or tight ends with chip blocks. The two tackles faced one-on-one matchups against Long and Quinn, which was a recipe for disaster. Fortunately for Seattle, they play the Tampa Bay Buccaneers, who rank in the lower third of the league in sacks, in Week 9. Have the Rams finally found Steven Jackson's replacement?
The Rams have spent three draft picks on running backs the last two years. While veteran Steven Jackson handled the load for nearly a decade, St. Louis allowed him to walk in free agency. Second-year running back Isaiah Pead, who was suspended earlier this season for a substance abuse violation, was a healthy scratch Monday night. Stacy finally had a breakout game after assuming more of a role the past three weeks. The fifth-round rookie from Vanderbilt finished the night with 26 carries for 134 yards. Stacy was decisive in his carries and showed some burst at the second level. It wasn't all good news for Stacy as head coach Jeff Fisher confirmed the rookie sustained a sprained ankle. Daryl Richardson also finished with eight carries for 39 yards. Golden Tate gets an earful after taunting celebration
Head coaches shouldn't have to sit down fourth-year veterans for taunting celebrations. Unfortunately because of Golden Tate's impulse decision, which led to a 15-yard penalty on the ensuing kickoff, Pete Carroll did just that. Tate did accept responsibility for his actions after the game, according to FOX Sports 1's Mike Garafolo:
Greg Zuerlein's missed field goal didn't do the Rams any favors
Rams kicker Greg Zuerlein contributed by making three of four field goals, but missed a critical kick down the stretch. With 3:25 remaining in the game, Zuerlein had a 50-yard field goal sail wide right. If the Rams second-year kicker was able to make the field goal, it would've narrowed the deficit to 2. Tavon Austin's lackluster season continues
Tavon Austin hasn't made much of an impact in his first six months with the Rams. He and offensive coordinator Brian Schottenheimer have come under fire recently for his lack of production in the offense. General manager Les Snead spent the eighth overall pick on Austin in April. Could he already be having some regrets? Austin tried drawing a personal foul on a punt return, but instead just embarrassingly flopped -- which was not flagged. Austin, who also has a role as the team's punt and kick returner, spent plenty of time on the sideline while his offense was on the field. The rookie was targeted just three times and he finished with two receptions for nine yards. Earl Thomas, ladies and gentlemen
Seattle's safety closed in on Clemens like a screaming missile. After the game, he had some candid comments about the physicality of the game.
Questions? Comments? Send them to lacesoutmail@gmail.com and we might respond in our weekly mailbag!
---