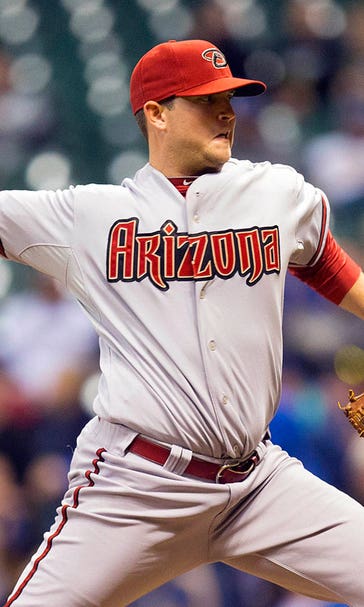 Welcome to the big leagues, Mr. Marshall
BY foxsports • May 7, 2014
How cool is this story?
Triple-A Reno relief pitcher Evan Marshall finds out Monday that he is being called up to the Diamondbacks to take the place of injured J.J. Putz on the major-league roster.
Marshall catches the first available flight, arrives in Milwaukee and is in uniform for Tuesday night's game.
Before leaving, the call goes out to his wife, Allie, in Reno and his parents, Steve and Janet, in the California Bay Area -- all of whom make hasty plans to fly to Milwaukee for Evan's first day as a major league baseball player. Mom and Dad have to go from San Jose through Denver through Chicago to Milwaukee, but everyone arrives in time for the big day.
"We could have flown here on our won without the airplanes, I think," Steve Marshall said.
Even better, Marshall gets the call to enter the game in the sixth inning with the Diamondbacks trailing 5-4.  He retires all four batters he faces -- striking out two. Meanwhile, the D-backs break through for three runs in the top of the eighth and Marshall gets a big old "W" next to his name in the box score.
"For me it's the ultimate," Steve Marshall said. "Shoot me now."
---