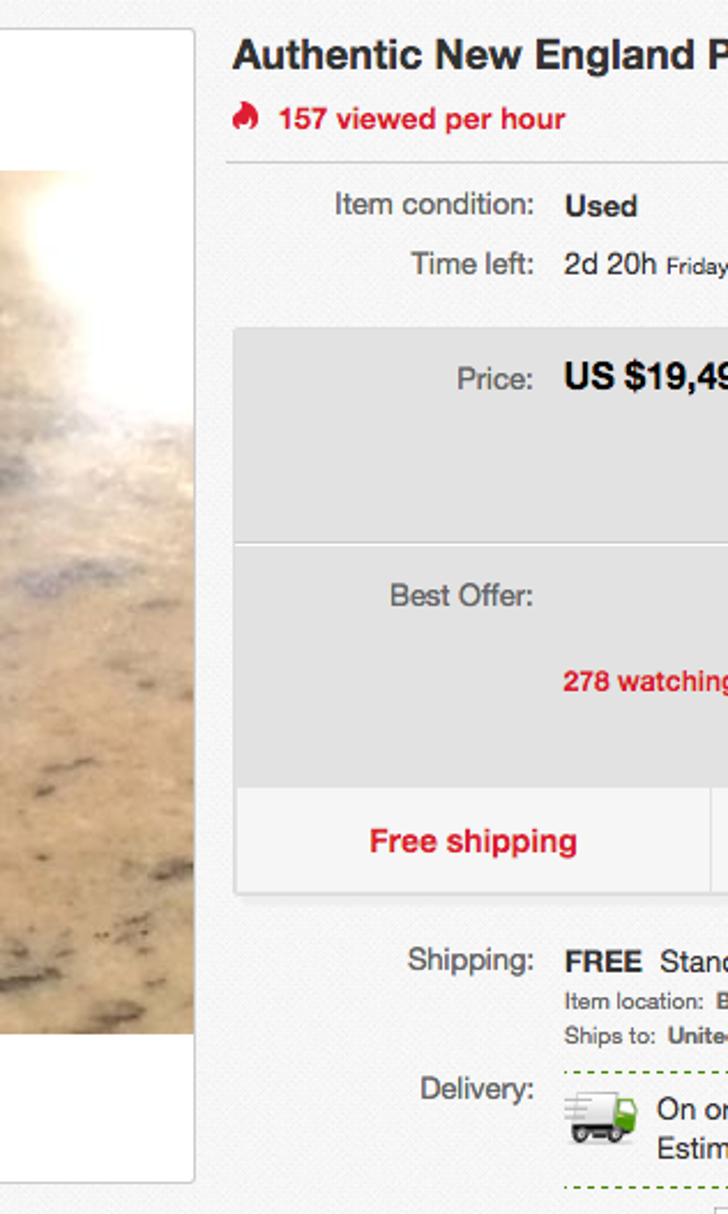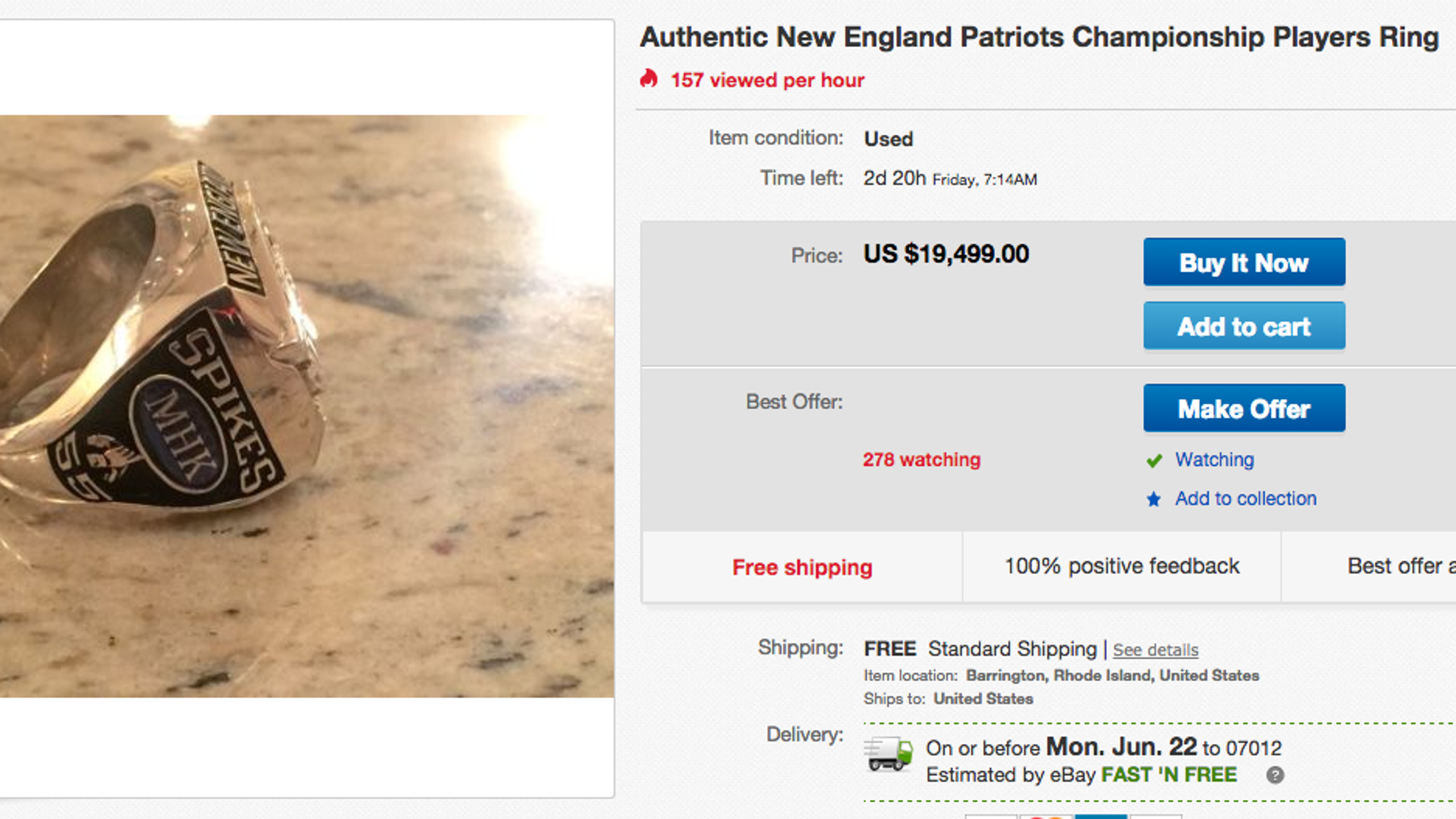 Week after Patriots cut him, Brandon Spikes' 2011 AFC Championship ring appears on eBay
BY Brett Smiley • June 16, 2015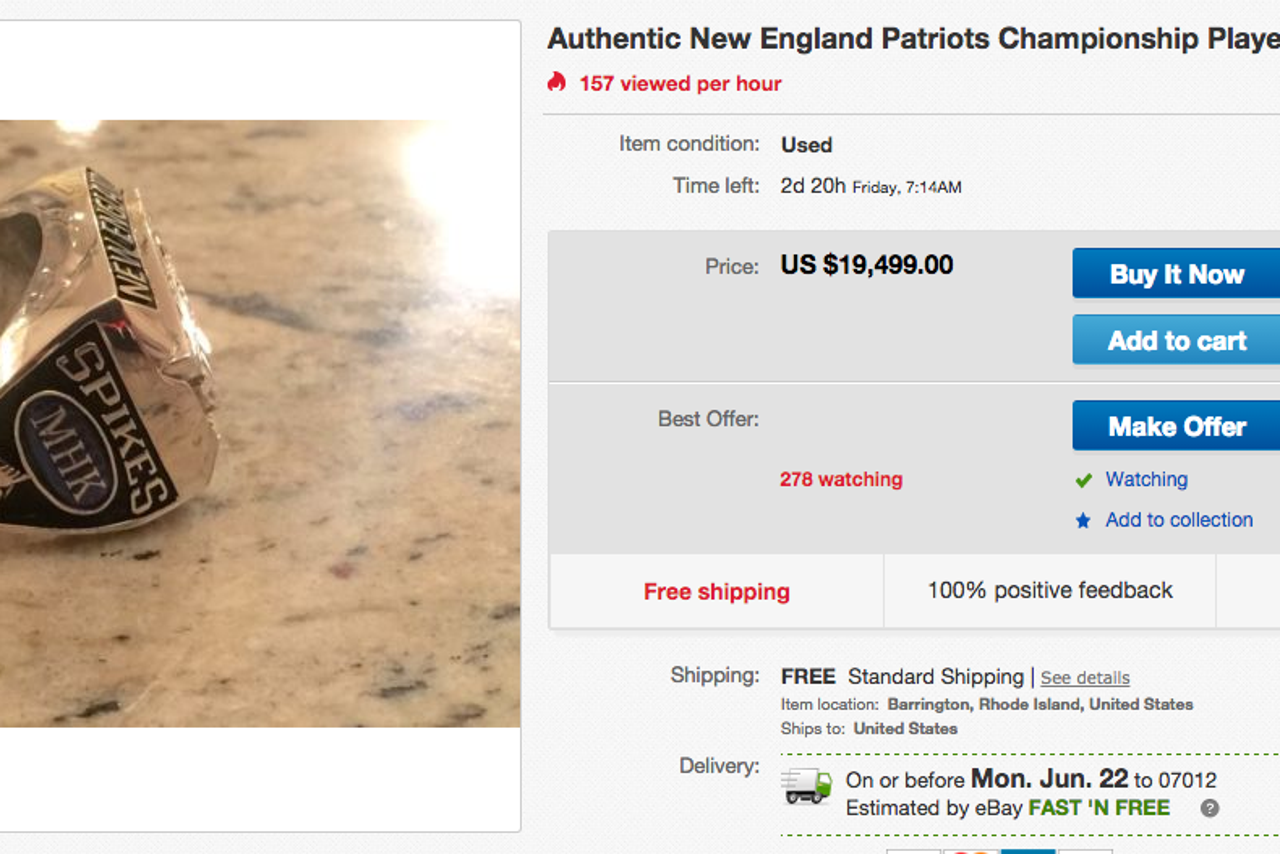 Today is your lucky day if you have a large sports memorabilia slush fund and would like to become the owner of the AFC Championship ring linebacker Brandon Spikes earned with the New England Patriots in 2011.
The timing is no coincidence: Spikes' short-lived reunion with New England ended on June 8 when the team released him while police investigated the 27-year-old for his alleged involvement in a hit-and-run accident that injured three. Police later cited Spikes for rear-ending a Nissan Murano SUV then leaving the scene.
"The charges against Spikes are the result of a comprehensive investigation that determined that Spikes' Maybach was the car that struck the Murano and that Spikes was driving the car at the time of the crash," state police spokesman David Procopio said in a statement.
As of this writing, the ring with its accompanying appraisal sheet valuing the item at $18,000, is fetching a top bid of $19,499.
Kind of seems like a steep price when an authentic Pontiac Silverdome locker room urinal signed by Hall of Famer Barry Sanders sold for "only" $3,000.
---