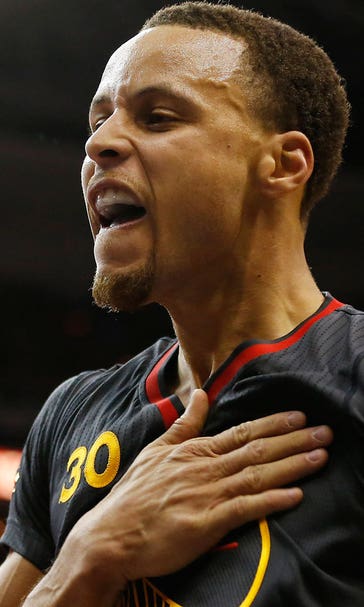 Warriors' Curry grabbing spotlight, handling it well
February 26, 2015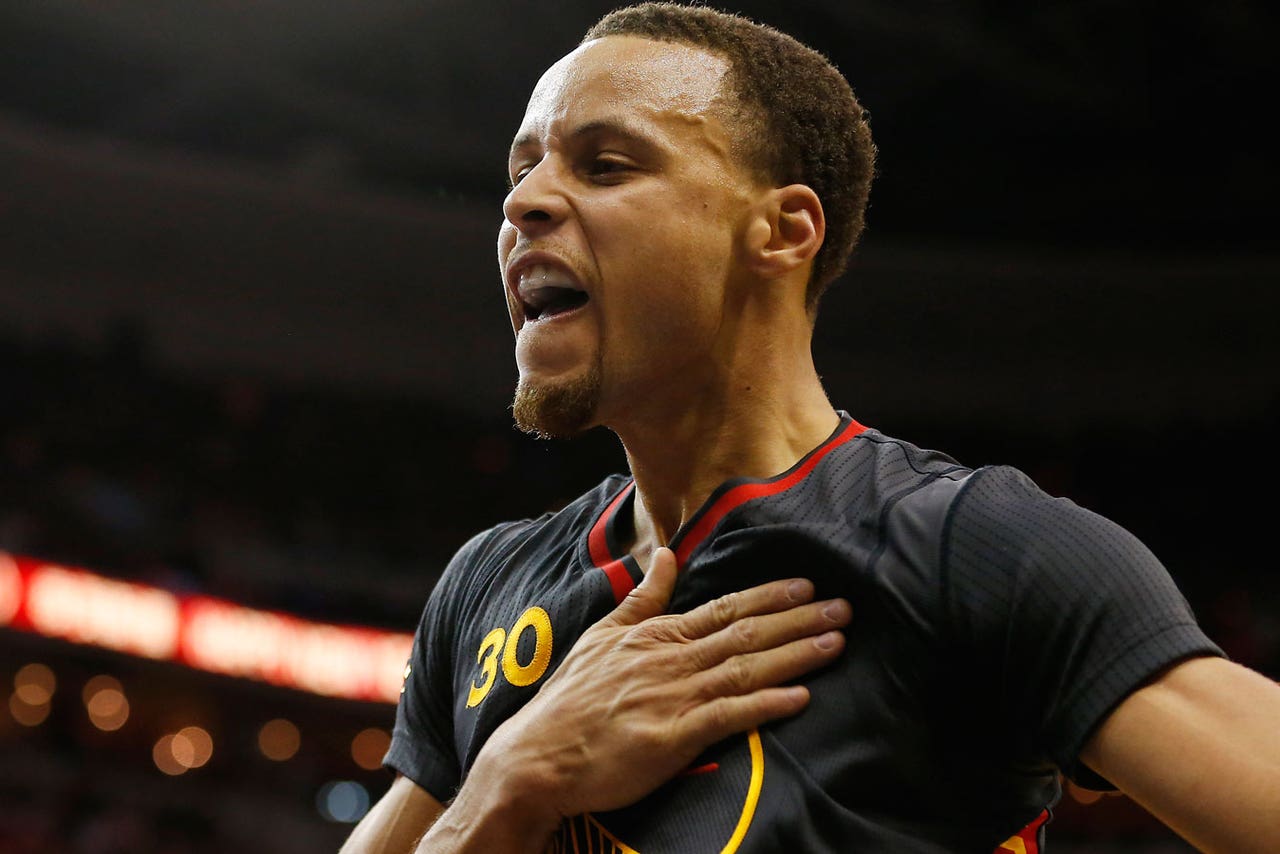 CLEVELAND -- To borrow a line from four-time NBA MVP LeBron James, Steph Curry is just a kid who -- like James -- was born in Akron, Ohio.
Thursday night, Curry and James go head-to-head in Cleveland with NBA fans across the nation watching. Curry, 26, is having an MVP-type season for a Golden State Warriors team that's an NBA-best 44-10. James and the Cavaliers have won 17 of 19 and are tied for third in the Eastern Conference.
James was injured and didn't play in the first Warriors-Cavs game last month. The Cavs are different since then with James back in the lineup and three players acquired in trades now getting comfortable. Curry and the Warriors have been so good that they're experiencing what James has for years.
Every game is a big game. Every highlight travels fast -- and every mistake travels faster. Curry has had many more hits than misses in a season in which he ranks sixth in the NBA at 23.8 points per game and has three straight games of at least 25 points and eight assists. Curry is on billboards, in commercials and is aiming for his first MVP and first NBA Finals appearance.
"I've never seen Steph caught off guard with anything," Warriors coach Steve Kerr said. "He takes everything in stride. This has been building. It's sort of a natural progression, and his confidence is at an all-time high.
"He's getting a lot of attention, but he knows how to handle it."
James has been there, and he knows both the rise to stardom and the weight of outside expectations.
"First, I think (Steph) comes from a great household," James said. "I don't know his parents personally, but I know they raised their sons the right way. Dell Curry (Steph's father) was an unbelievable professional on and off the court, and I think his sons were watching.
"(Steph) has wife, a daughter, he has a family, and he takes that responsibility. It's not just about him. He understands what it means to be a professional."
Said Kerr: "I appreciate (Curry's) work ethic, his modesty, his confidence. I often compare him to Tim Duncan because it's a rare combination to be humble and sort of arrogant at the same time, if that makes sense. Steph is arrogant with his game and incredibly humble and modest off the floor. That's a powerful force and makes my job really easy because he leads by example. He works."
Dell Curry played the 1987-88 season for the Cavaliers. Steph was born in Akron General Hospital in March 1988, and though he said he has no real memories of his time in Northeast Ohio, "growing up in Charlotte I always thought it was cool that my birth certificate said Akron, Ohio. I keep a soft spot in my heart for all the Ohioans I meet along the way."
James was a fan of Curry before Curry was a star, twice going to see him play during Curry's final college season at Davidson. When Curry shot Wisconsin out of the NCAA tournament Sweet 16 in 2009 at Detroit's Ford Field, James was there -- and was booed by Pistons fans on his way out of the game. The Cavs lost to the Pistons in Auburn Hills the following night.
Those boos came from his performance in eliminating the Pistons from the 2007 Eastern Conference Finals. By then, James was arguably the NBA's biggest star.
Curry said he attended James- and Nike-sponsored summer basketball camps in high school but never really talked with James until a few weeks after that Davidson-Wisconsin game, when the Cavs visited Charlotte and Dell Curry was working for the Charlotte Bobcats broadcast crew.
Now, Curry said, he and James are "cordial. LeBron is a guy who, when I was in college, made an effort to reach out and encourage me. He said a lot of great things about me, and I definitely appreciated that and that he went to a couple games."
James and Curry are friends, rivals and peers. They're stars playing and living under intense scrutiny and a bright spotlight.
James is used to that. Curry is getting used to it.
"There's a lot more stuff going on," Curry said of his higher profile. "But my life off the court when it comes to how I handle things is exactly the same as it was before, and that's how I want to keep it.
"My priorities are [to] continue to play well and continue to win."
---