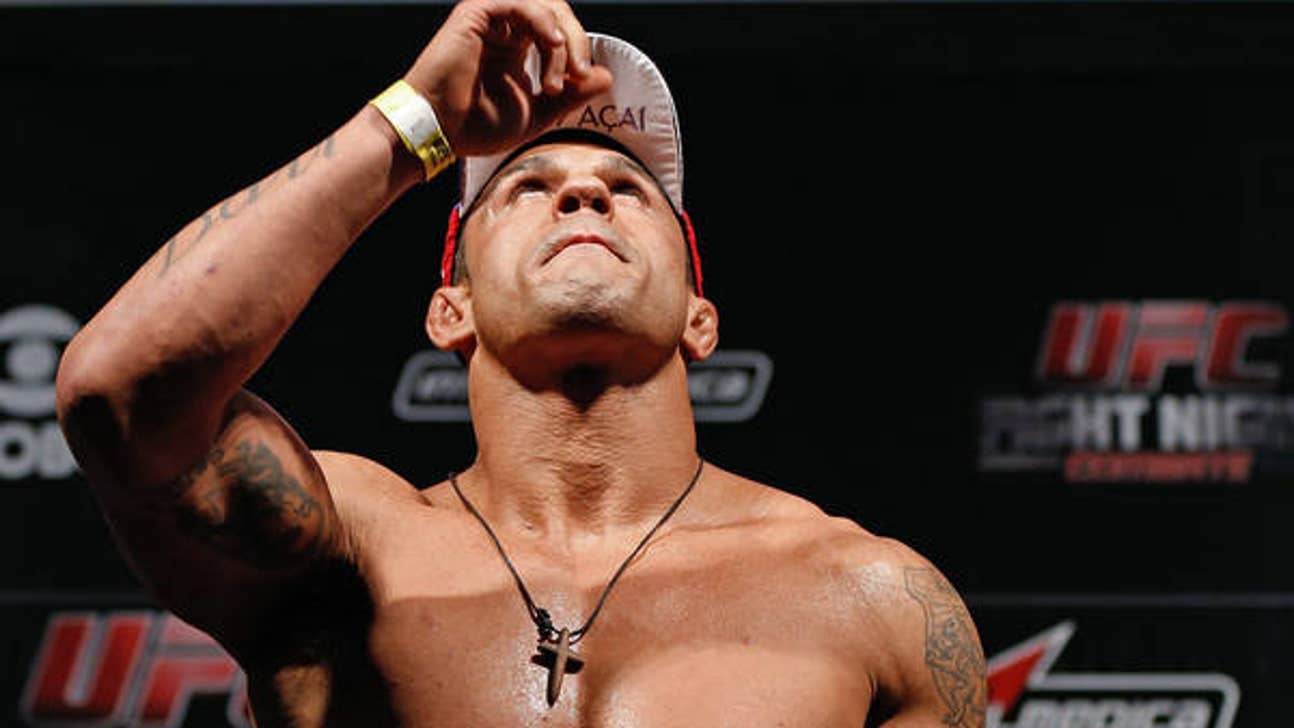 Vitor Belfort beats up sinning churchgoers in absurd TV commercial
Published
Dec. 12, 2013 4:17 p.m. ET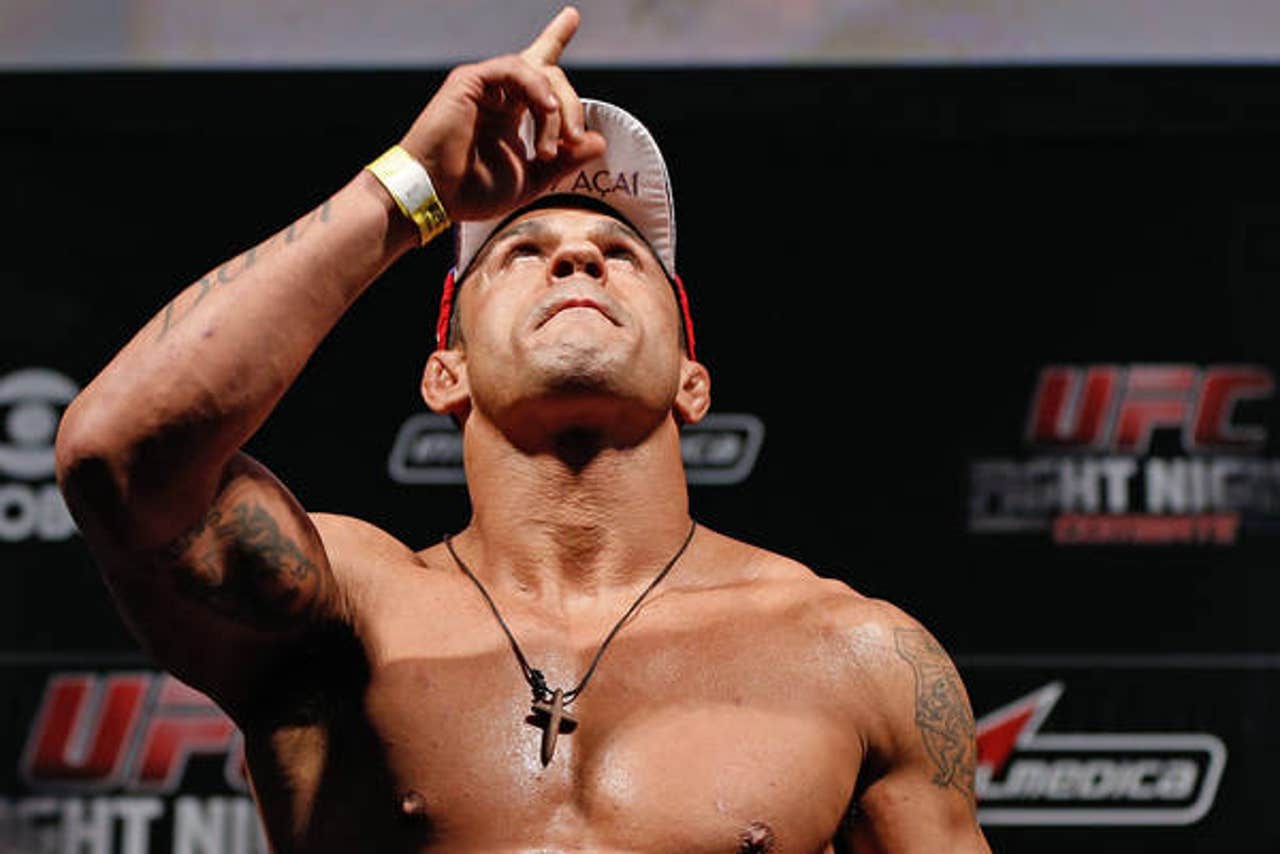 There are times when reality becomes way more ridiculous than satire. This is one of those times.
Vitor Belfort, the UFC's favorite devout Christian/TRT user, stars in a commercial for a church as a "values enforcer." What does that mean? We'€™re glad you asked.
Basically, Belfort steps into a cage and beats up bad churchgoers until they promise not to text or fall asleep during services. It's like a cross between "€œBully Beatdown" and those grating Sunday morning televangelists. Only it's not as funny as either of the above.
Don'€™t get us wrong. This commercial is hilarious -- but strictly in a laughing-at-you-not-with-you type of way. The best part is how the sinning church attendees get to Belfort -- they're kidnapped, blindfolded and put into a van.
Yes, that is exactly what Jesus would do.
---