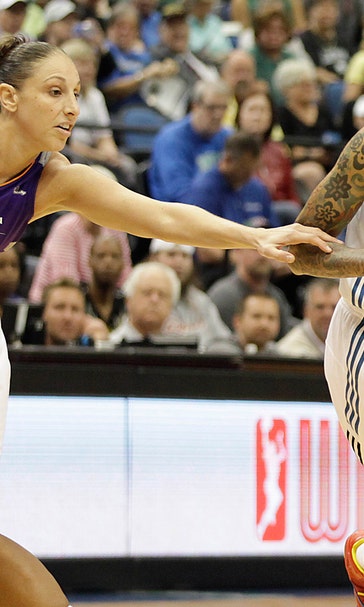 Visiting Mercury eclipse Lynx
June 15, 2014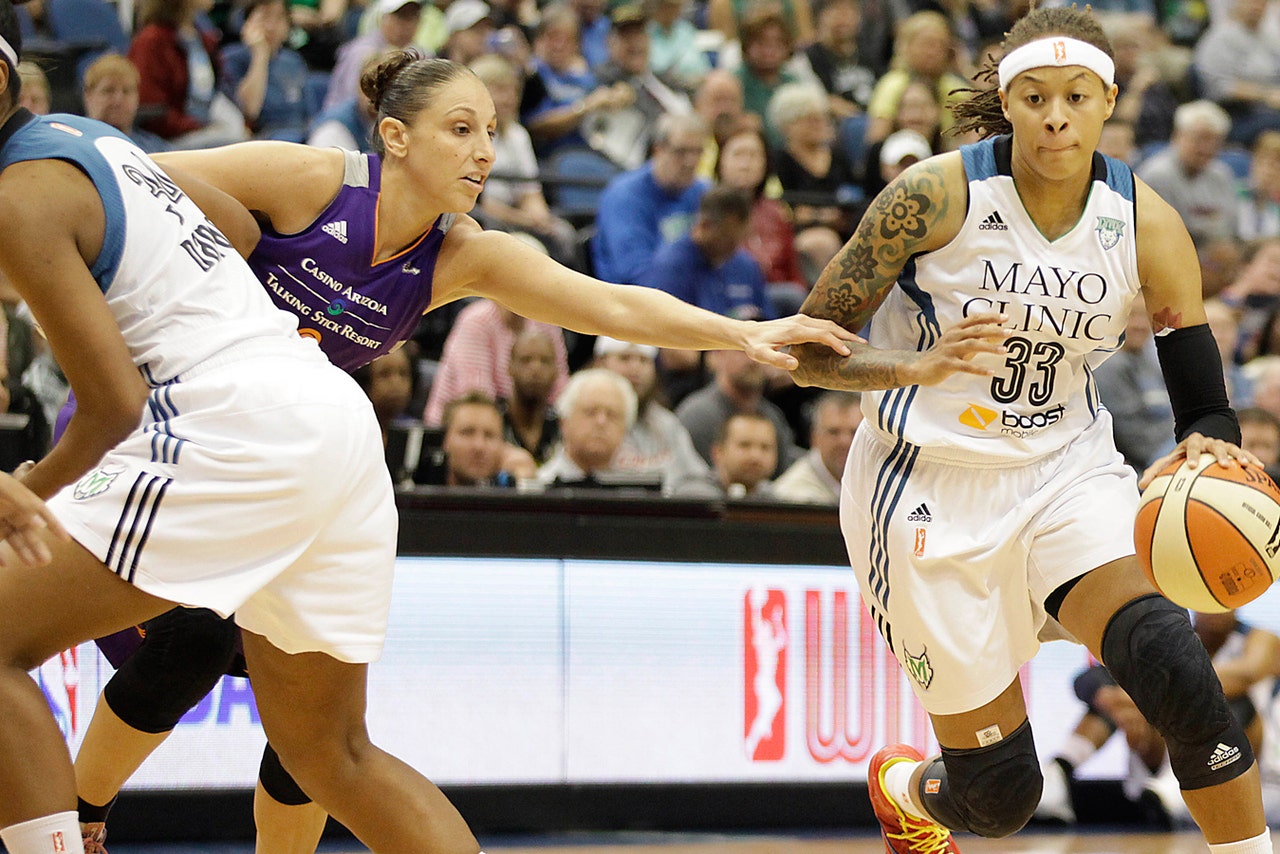 MINNEAPOLIS -- Led by Diana Taurasi, the Phoenix Mercury ended their long losing streak against the defending champion Minnesota Lynx on Sunday.
Taurasi had 21 points and 11 assists, Candice Dupree had 18 points and 10 rebounds and the Mercury (8-3) beat the Lynx 80-72.
Phoenix topped Minnesota for the first time since 2011 -- a streak spanning 10 regular season and four playoff games.
"It's nice to win here, they are the champs and they don't lose at home," Taurasi said. "But I was never really frustrated about it. When you're the better team and you beat us, I mean ... that's sports."
Taurasi led a strong Mercury offense that shot 52.5 percent from the field, including 50 percent from beyond the arc. Brittney Griner scored 14 points and DeWanna Bonner added 12 for the Mercury, who had four players score in double figures.
The Mercury have a losing history against the Lynx, getting knocked out of the playoffs in 2011 and 2013 by Minnesota.
But Phoenix caught the Lynx at the right time, as Minnesota has lost three of its past four games after starting 7-0 on the season.
Maya Moore had 14 points for the Lynx (8-3) as Minnesota lost at home for the first time this season.
Phoenix wasted no time after the opening tip.
The Mercury ended the first quarter on a 17-4 run and led by as much as 23 in the second quarter.
"Second halves have been closer to what the Lynx have been," Moore said. "We're going to have to have a more determined mindset coming out, starting games. We need to have more of a sense of urgency on the defensive end. Our offense gets energy from our defense. When that doesn't set the tone for us, our offense doesn't have as much pep."
The Lynx trailed 50-31 at halftime, but were sparked in the second half by Minnesota guard Tan White, who had 11 of her 13 points in the second half to lead a rally.
Lynx coach Cheryl Reeve was called for two fouls, one technical, in the second half, both for stepping out of restricted areas on the court.
"Needless to say, a disappointing game for us as we come home for the first time in a while," Reeve said. "But once again, for the second time in a row, a team dropped 50 points on us in a half."
Moore, the 2013 WNBA Finals MVP, continued her brief slump as she had just two points in the final 20 minutes.
Moore has averaged just more than 13 points per game in June after setting the WNBA record with four straight games of 30 or more points in May. She's averaging 22.7 points per game this season.
"It's very significant, we haven't won here in such a long time," Phoenix coach Sandy Brondello said. "We'll take any advantage we can get, but Maya is such a great player. She'll bounce back."
Phoenix had its lead dwindle to 78-72 in the final minute, but the Lynx had missed jumpers from both White and Monica Wright in the final possessions. Wright, who had arthroscopic surgery on her left knee on April 25, was available for the first time this season on Sunday.
---