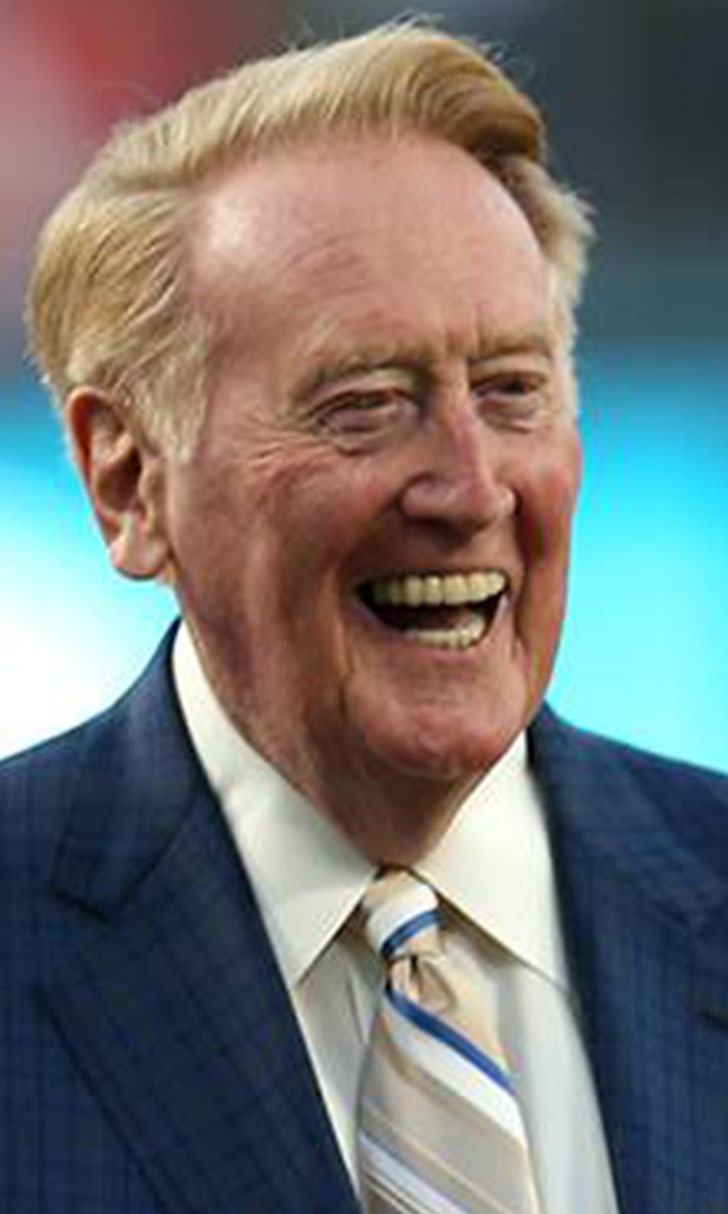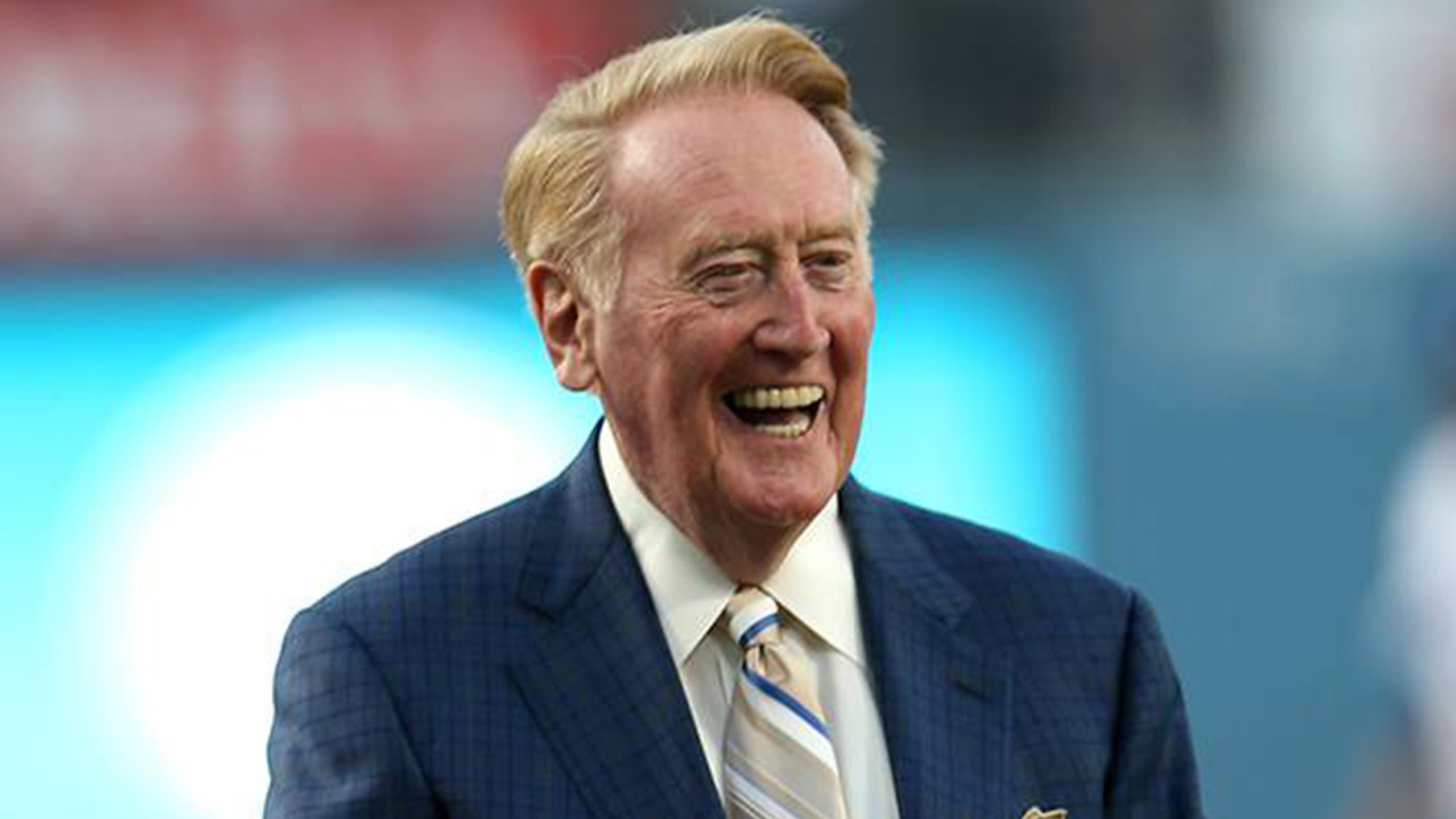 After 65 years, what's Vin Scully's favorite Dodgers moment?
Why, the 1955 World Series title, when the team still called Brooklyn home.
Scully, the longtime Dodgers announcer, took over the team's Twitter account ahead of the 100th Rose Bowl where Scully will serve as the the Rose Parade's Grand Marshal on Jan. 1.
Some of his greatest hits, or Tweets, from Monday:
---