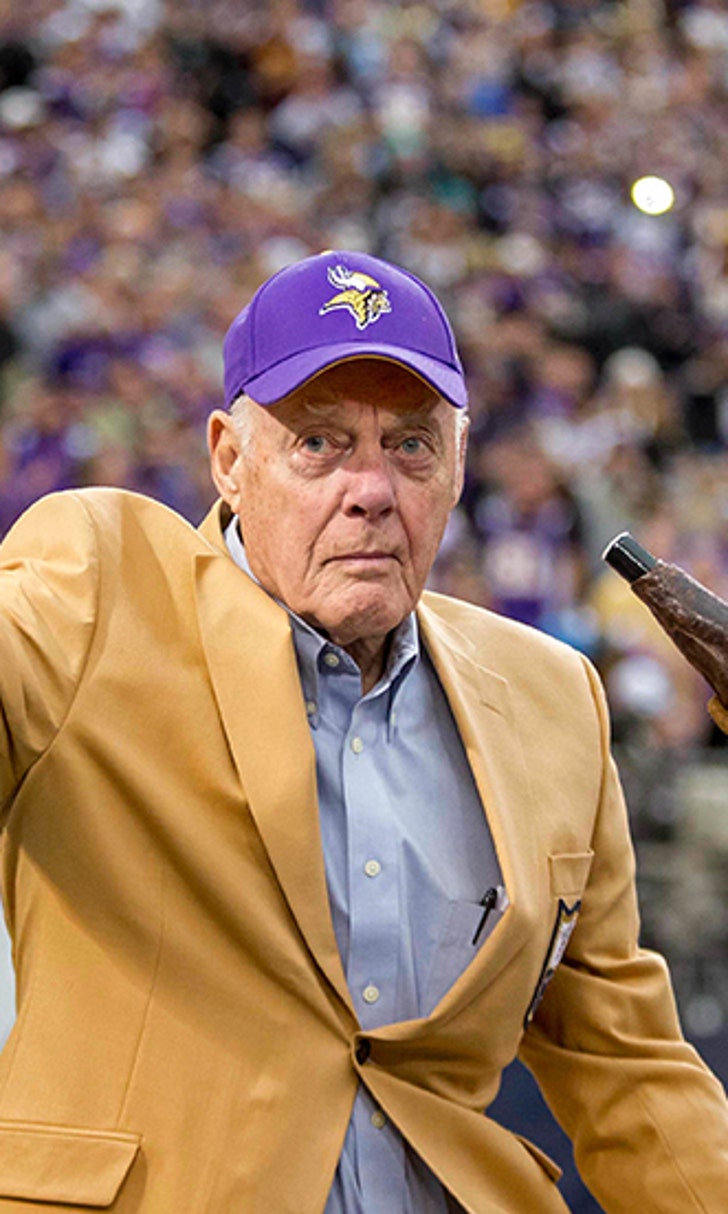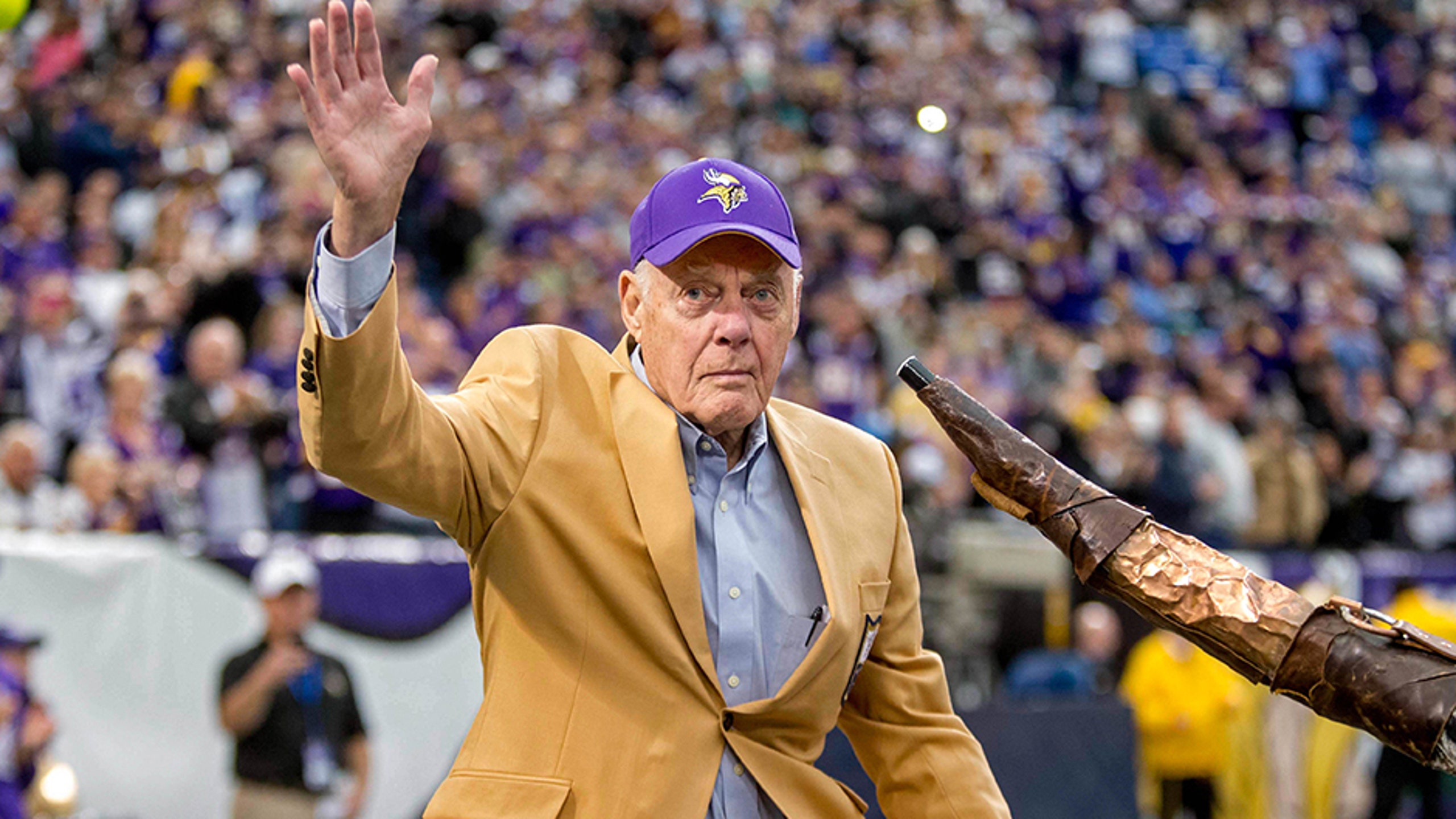 Vikings Hall of Fame coach Grant to have Minneapolis street named after him
BY foxsports • November 18, 2014
EDEN PRAIRIE, Minn. -- With the changes coming to downtown Minneapolis because of the new $1 billion Minnesota Vikings stadium, the City of Minneapolis decided to recognize a part of the Minnesota's past.
The City of Minneapolis announced it will rename a street near the new Vikings stadium in honor of former coach and Hall of Famer Bud Grant. On Dec. 1, the city will dedicate the street "Bud Grant Way" in a ceremony in the shadows of the ongoing construction of the new facility set to open with the 2016 NFL season.
"As we prepare to open the future home of Vikings football, it is appropriate to dedicate a street near the new stadium to the most prominent individual in Vikings history," Vikings owner and chairman Zygi Wilf said in a statement. "Coach Grant epitomizes everything the Vikings stand for, and we are extremely proud that the City of Minneapolis is advocating for this recognition."
Grant was head coach of the Vikings for 18 seasons and led Minnesota to four Super Bowl appearances. He had a 158-96-5 record and the team won 11 NFC/NFL divisional championships under Grant's leadership. He was elected to the Pro Football Hall of Fame in 1994 and became the first person elected to Pro Football Hall of Fame and Canadian Football League Hall of Fame.
Before joining the Vikings, Grant was head coach of the CFL's Winnipeg Blue Bombers for 10 seasons and won six Grey Cups and won the CFL Championship four times.
The city council will vote on the name change Dec. 12, 2014.
The new commemorative street name will replace "Carew Drive," named in honor of former Minnesota Twins great Rod Carew. The Vikings and Twins shared the Metrodome, which once stood on the site of the new stadium, for several years. Carew Drive had relocated closer to the Twins' new stadium, Target Field, earlier.
Follow Brian Hall on Twitter
---