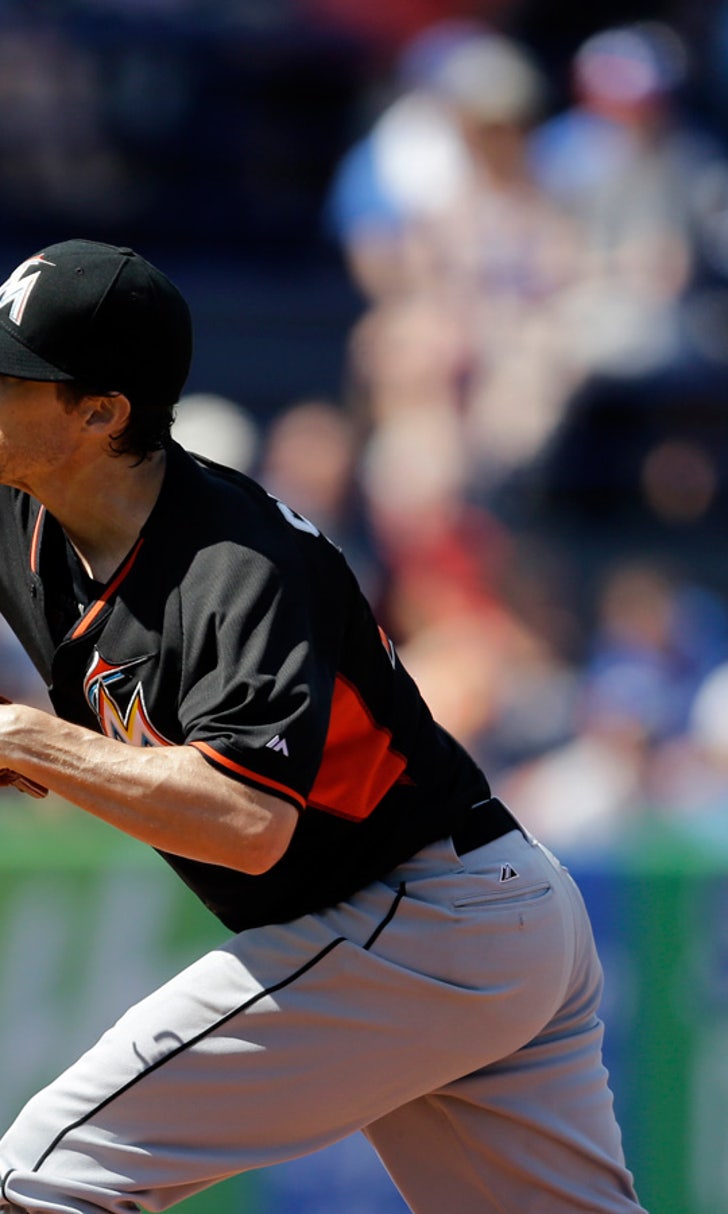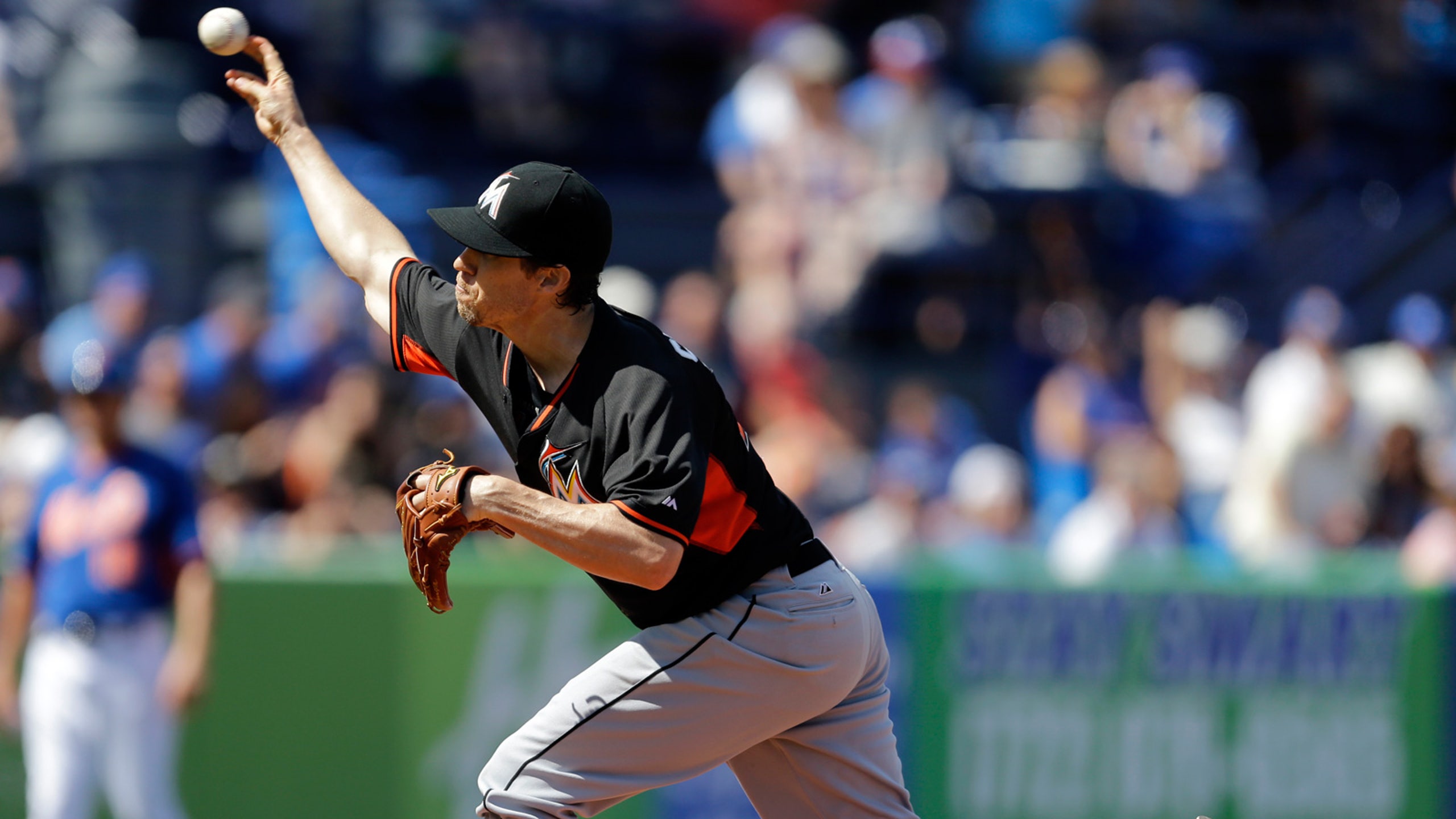 Versatile Kevin Slowey glad to be back in Marlins spring training
BY foxsports • March 1, 2014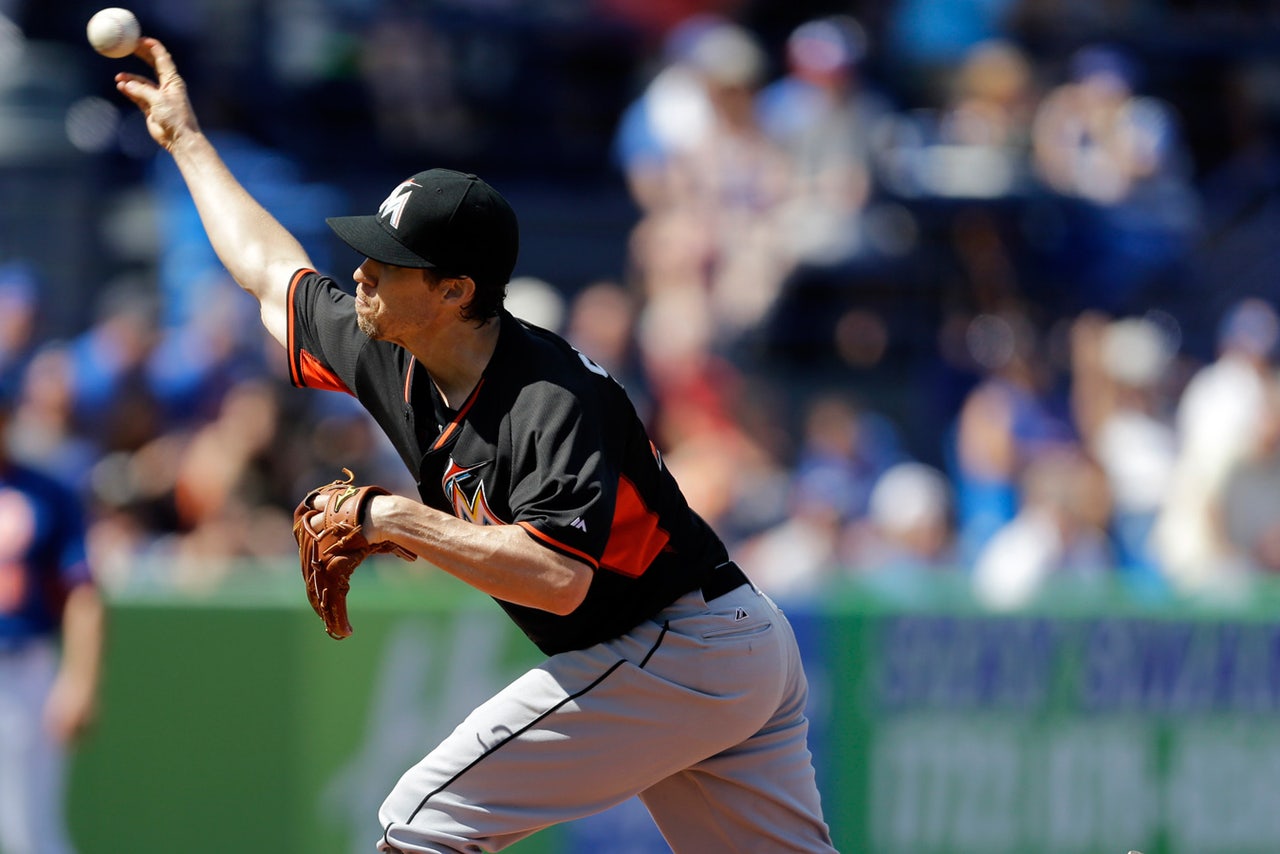 PORT ST. LUCIE, Fla. -- "I'll do whatever you guys need whether it's start or relieve. You name it, I'll do it."
Kevin Slowey spoke those prophetic words to Marlins manager Mike Redmond and pitching coach Chuck Hernandez last spring.
On June 8, 2013, the right-hander would pitch seven scoreless innings of relief as Miami dropped the New York Mets 2-1 in 20 frames. Prior to that outing, Slowey had started 12 games.
"That was huge," Redmond said. "He gave us exactly what we needed. Versatility -- I've talked a lot about it with our position players, and it's nice to have as a pitcher, too, a guy who can fill two roles for you.
"If he's a guy you don't pitch for a while he can handle that. He's proven that. That's one thing about having an older veteran pitcher that's done a lot of different roles. He's more prepared for that scenario."
After five seasons with the Twins from 2007-11, Minnesota traded Slowey to the Colorado Rockies in December 2011 before they dealt him to the Cleveland Indians the following month. He spent all of 2012 on the minor-league disabled list.
That offseason, Slowey signed a minor-league contract with the Marlins with an invitation to spring training.
The 29-year-old impressed Redmond, a former teammate with the Twins, and the rest of the organization by compiling a 2.41 ERA and 1.13 WHIP in six appearances (two starts).
When right-handers Nathan Eovaldi and Henderson Alvarez landed on the disabled list the weekend before Opening Day, Slowey suddenly found himself as the rotation's third starter.
"You come into spring training and it's your desire to show this team that you're prepared to help them compete and win games during the regular season," Slowey said.
Slowey did his best for a team that finished 62-100. His return to the majors showed promise but ended anticlimactically.
In his first six starts, he tallied a 2.15 ERA. His numbers began to dip in May when his month ERA ballooned to 5.76, dropped to 4.87 in five June outings (two starts) and 6.00 in four July games (one start).
Like Miami's other starters, he didn't receive much run support. The team scored 0-2 runs in 10 of his games.
By July 27, Slowey found himself on the 15-day disabled list with right forearm tightness. He was transferred to the 60-day DL on Sept. 1. His season ended with a 3-6 record and 4.11 ERA in 20 games (14 starts).
"I feel good," Slowey said. "I feel as healthy as I've ever felt and ready to start competing."
Seven months later, he did just that.
Slowey started Saturday afternoon's split-squad game against the New York Mets and needed just 25 pitches (20 strikes) for two shutout innings. He struck out four batters, including the side in the second, and allowed just one hit.
"After being hurt last year, this is the day I looked forward to every day of the offseason knowing that I would get another chance to compete," Slowey said.
He's once again a non-roster invitee hoping for one of those 25 Opening Day roster spots.
"There's an opportunity," Redmond said. "It's going to be a great battle, and the beauty of Kevin Slowey is he can do a lot of different things. He can start, he can come out of the bullpen, he can be a long guy."
Which role he assumes doesn't matter to him.
Last season, Slowey posted a 4.21 ERA as a starter and 3.60 ERA as a reliever. In his final appearance on July 25 against the Rockies, he allowed three runs (two earned) without recording an out in the ninth.       
"I think that's just something I'll have to leave up to them," Slowey said. "It's in my best interest to just leave it up to them. I can't make those decisions for them. To even try you don't really do yourself or them any justice in trying to pick out where you think that they might think you're trying to fit in the best.
"You're better off just going out there and competing and at the end of the day and at the end of the week and at the end of the spring you let them tell you where they think you fit in."
You can follow Christina De Nicola on Twitter @CDeNicola13 or email her at cdenicola13@gmail.com.
---