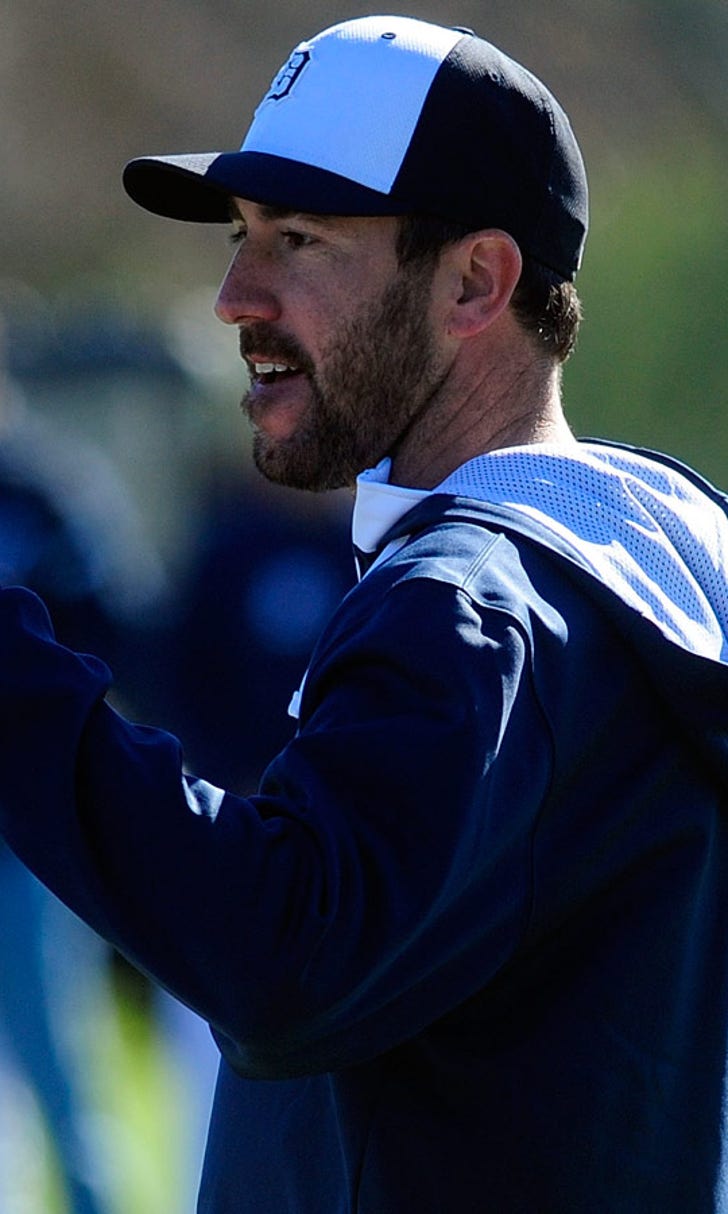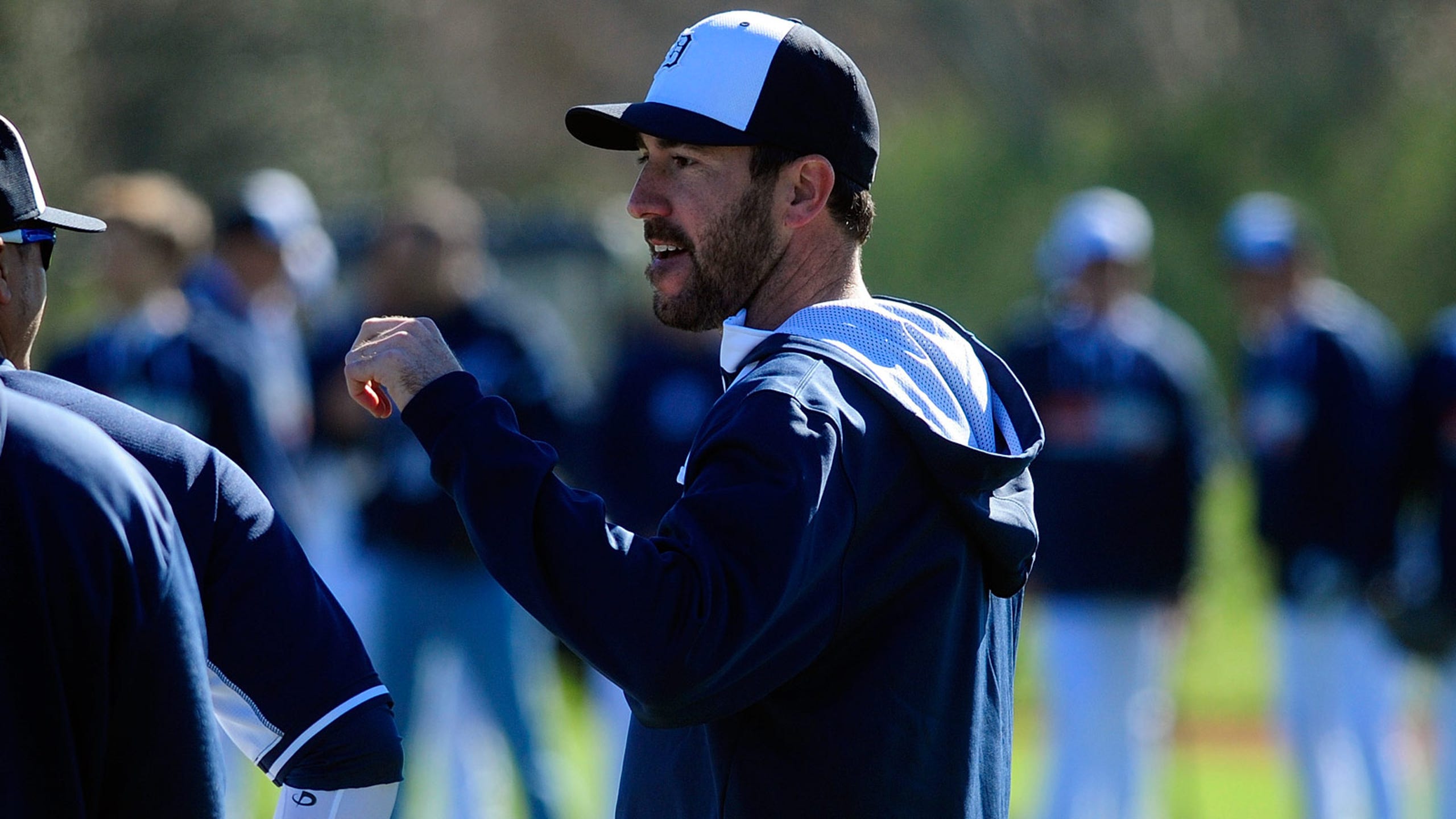 Verlander making steady progress
BY foxsports • February 18, 2014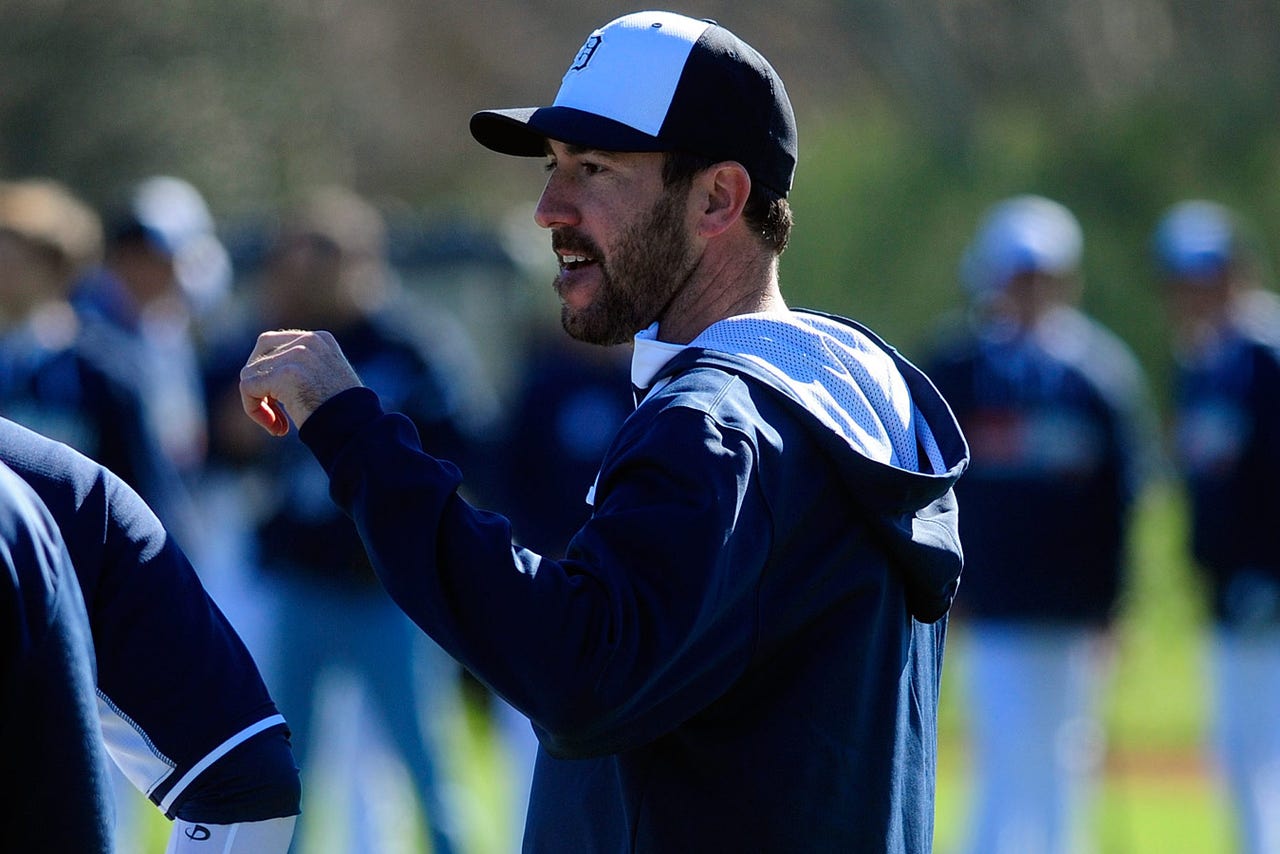 LAKELAND, Fla. -- So far, things seem to be going well for Detroit Tigers pitcher Justin Verlander.
Verlander has been feeling good as he comes back from his Jan. 9 core muscle surgery.
Manager Brad Ausmus said that Verlander will not pitch to live hitters yet but could throw 45-50 pitches during his Tuesday bullpen session.
"It'll be 46 or 51; it won't be 45 or 50," Ausmus said, knowing Verlander's bulldog attitude. "Depending how he feels, if he feels pretty spry, might let him go to 50. Little tender, maybe 45."
Naturally, Verlander threw 54.
"Pushed it a little bit more," Verlander said, laughing as he ran back to the clubhouse.
That's just what the Tigers want to hear -- that their ace is making steady progress without any setbacks.
Verlander isn't scheduled to start in the first round of the spring rotation.
"We do have it mapped out just because he's been on schedule," Ausmus said. "The question is: Does he remain on schedule? So there's obviously some flexibility."
Verlander has said all along that he plans to be ready for the regular season.
---