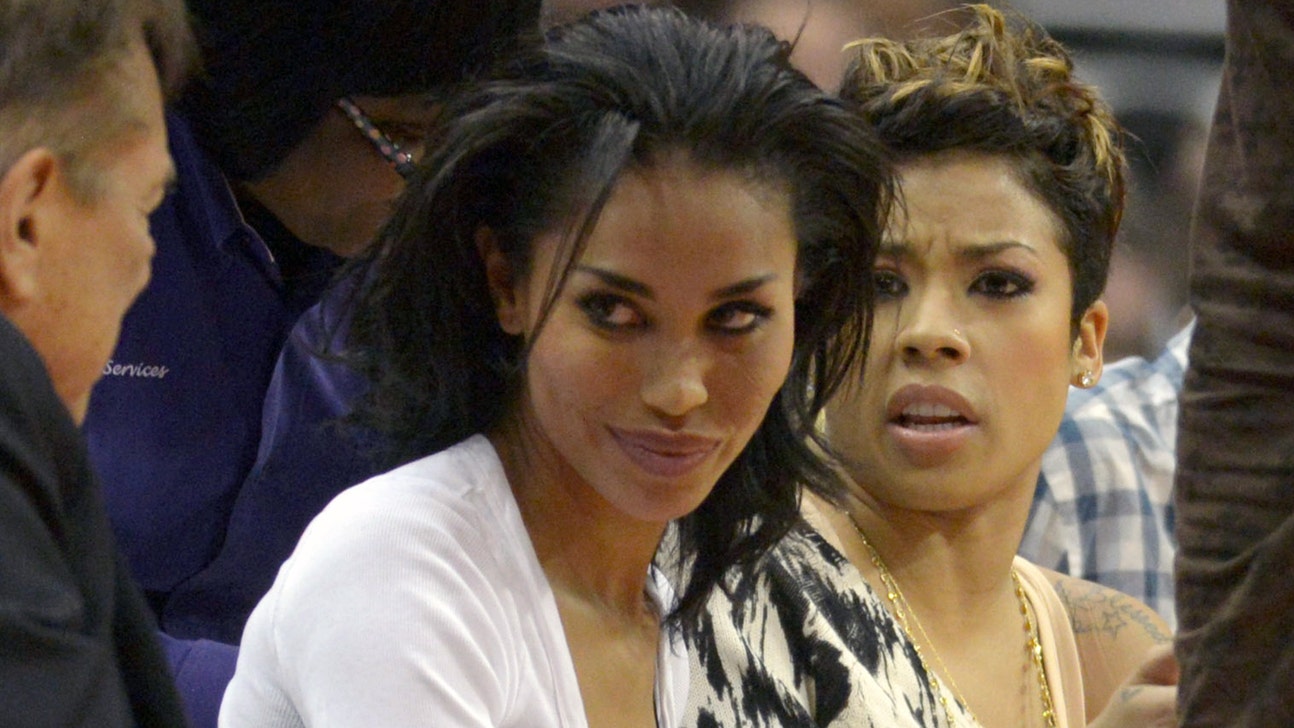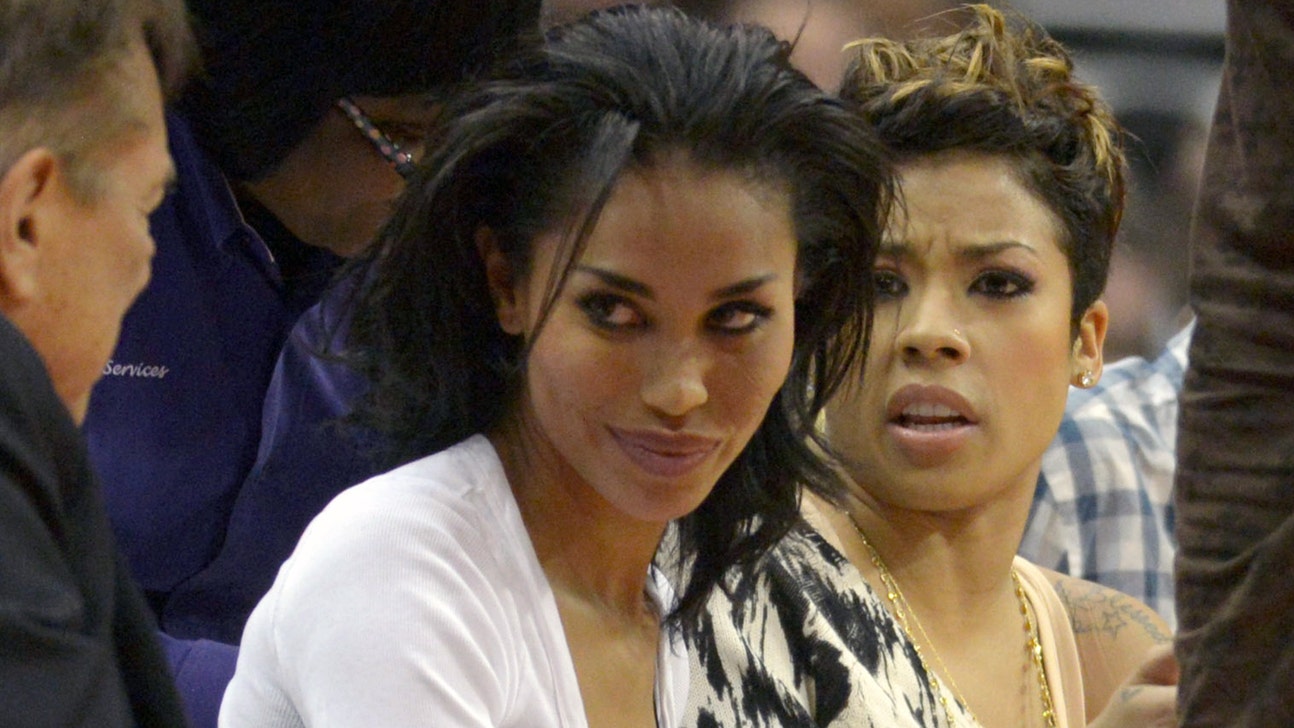 V. Stiviano drops hint another scandal could be brewing
Published
Aug. 5, 2014 2:21 a.m. ET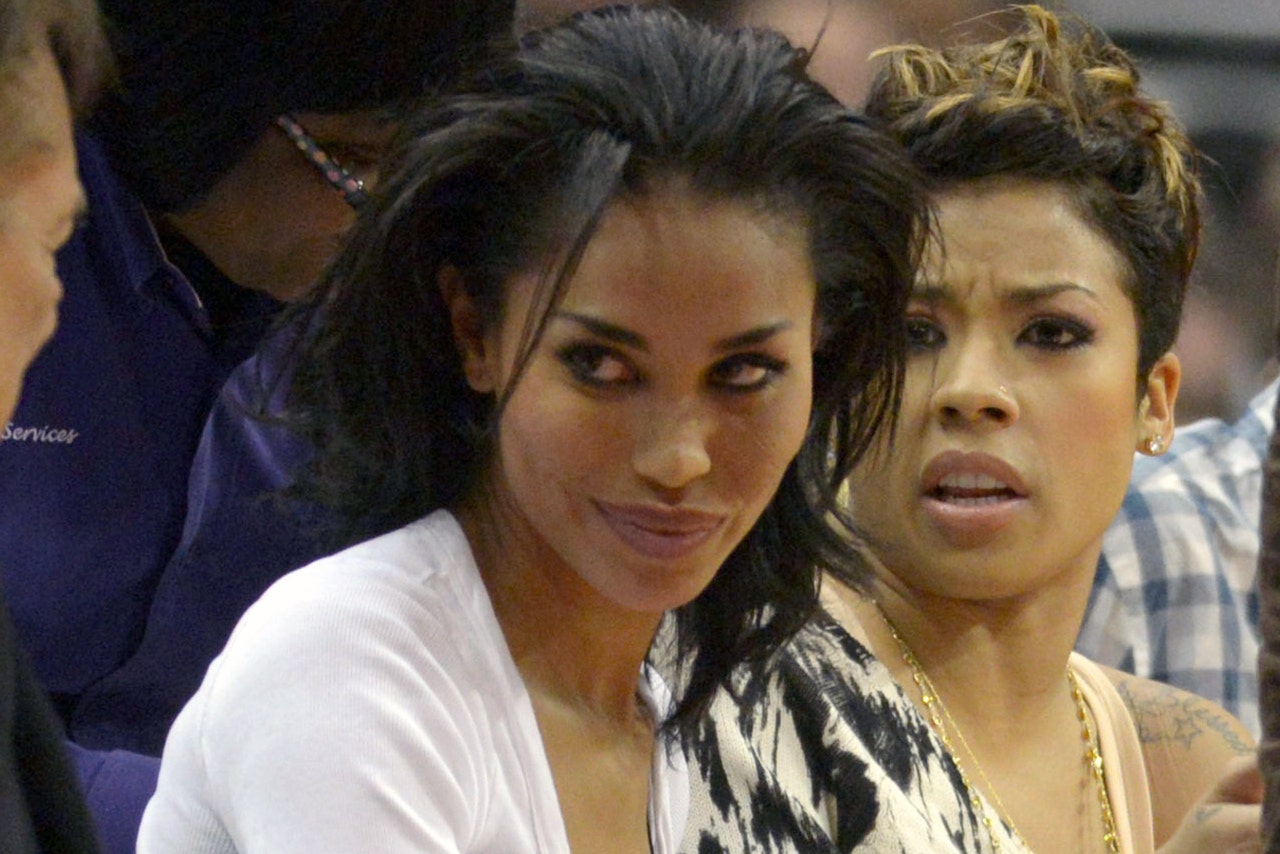 V. Stiviano, the alleged mistress of L.A. Clippers owner Donald Sterling who exposed the scandal that cost him his team, sparked an Internet frenzy this weekend with an Instagram post that hinted she might drop another bombshell.
Stiviano posted a photo of her sitting with a young girl who's wearing a Clippers hat and the same face-covering visor that Stiviano has worn in public. According to reports, the photo was accompanied by this caption that later was deleted:
"I didn't really wanted to do this but you left me no choice. It's been four years since we met; so she says. Madison is going to be four soon. I think we should celebrated it, at a big event. Perhaps opening night of the #laclippers game or we can decide and wait till NEW YEARS to bring in 2015 with incredible news. I was thinking more in the sense of dropping hints until they - they (meaning the people of the 'UNITED NATIONS') get it. And when they do get the message, via #Instagram Their all going to know your the father and I'm the mother. There would be no reason for a paternity test; because we already have one. Then now - meaning NOW, we would all be in trouble. Wouldn't we? LET THE GAMES BEGAN!!! Can anyone guest who's the father of my beautiful daughter Madison V Stiviano ?"
However, there's currently no caption with the photo; the only message accompanying the post is "DNA Paternity Testing Los Angeles" along with an 800 number.
Stiviano previously wrote "LET THE GAMES BEGAN" a couple of weeks before her recording of Sterling's racist remarks was released on TMZ, according to the LA Times, which reported that it coincided with the deterioration of her relationship with the Clippers owner.
In March, Sterling's estranged wife, Rochelle, sued Stiviano, claiming she had received more than $2.5 million in lavish gifts from the Clippers owner and they needed to be returned. A big piece of the suit involves a duplex Stiviano purchased in December for nearly $1.8 million with money that Rochelle Sterling claims Stiviano received from her husband. Stiviano's name appears on the deed, and Rochelle Sterling is asking a judge to transfer the property to her and her husband.
In the filing, Rochelle Sterling accuses Stiviano of engaging ''in conduct designed to target, befriend, seduce, and then entice, cajole, borrow from, cheat and/or receive as gifts transfers of wealth from wealthy older men whom she targets for such purpose.''
Stiviano's attorney has filed documents to dismiss many of the lawsuit's accusations and denies that Donald Sterling was taken advantage of. ''Nowhere in the complaint is it alleged that defendant so acted nor that the feminine wiles of Ms. Stiviano overpowered the iron will of Donald T. Sterling who is well known as one of the most shrewd businessmen in the world.''
Rochelle Sterling's lawsuit claims Stiviano met Sterling at the 2010 Super Bowl.
Since then, the pair had been in a relationship and Stiviano has received a Ferrari, two Bentleys and a Range Rover from the Clippers' owner, the lawsuit alleges. The vehicles are worth more than $500,000 according to the suit.
Donald Sterling and Stiviano's alleged dispute apparently was sparked by the businessman's displeasure with Stiviano posting pictures of herself online with Lakers Hall of Famer Magic Johnson and Dodgers outfielder Matt Kemp.
The Johnson photo has since been deleted from Stiviano's Instagram account. Several of her many photos include her posing in front of Clippers signs or with team memorabilia, including a pair of jerseys emblazoned with her last name.
Her bio lists her as an ''artist, lover, writer, chef, poet, stylist, philanthropist.'' The Los Angeles Times reported that Stiviano's name appeared as the director of the Donald T. Sterling Charitable Foundation in an ad for a 2011 luncheon, however she is not listed as having an official role with the foundation in tax documents filed between 2010 and 2012.
The Associated Press contributed to this report.
---