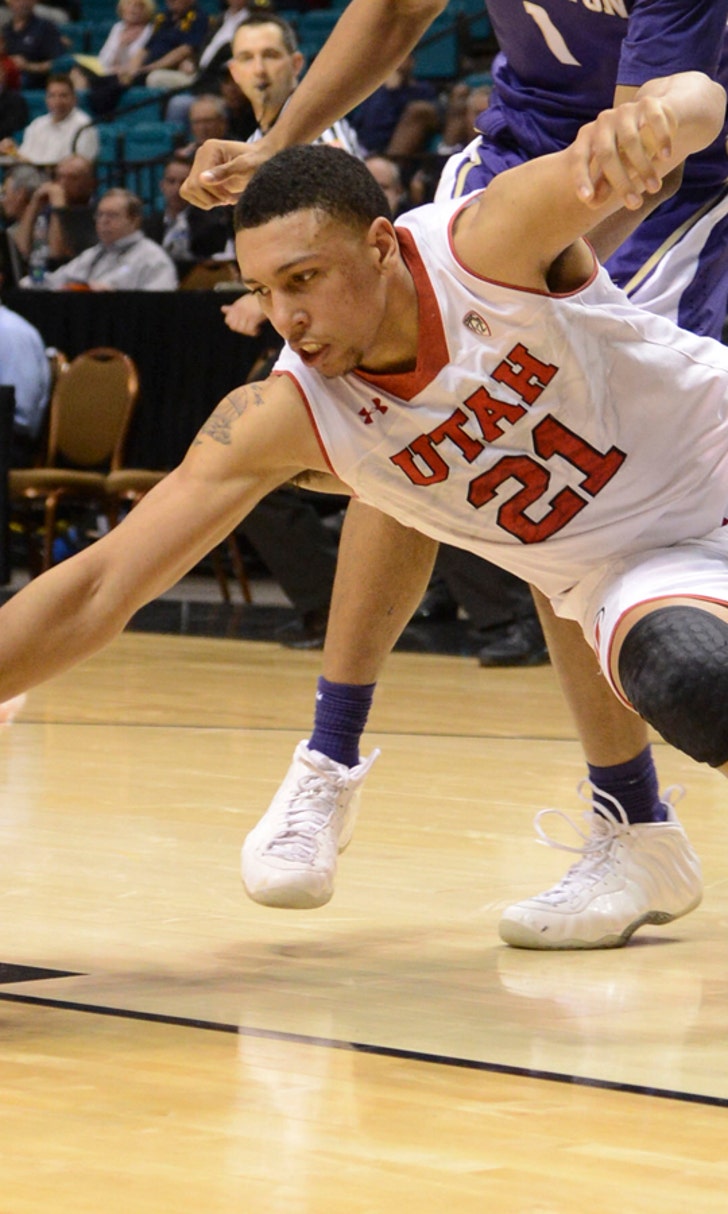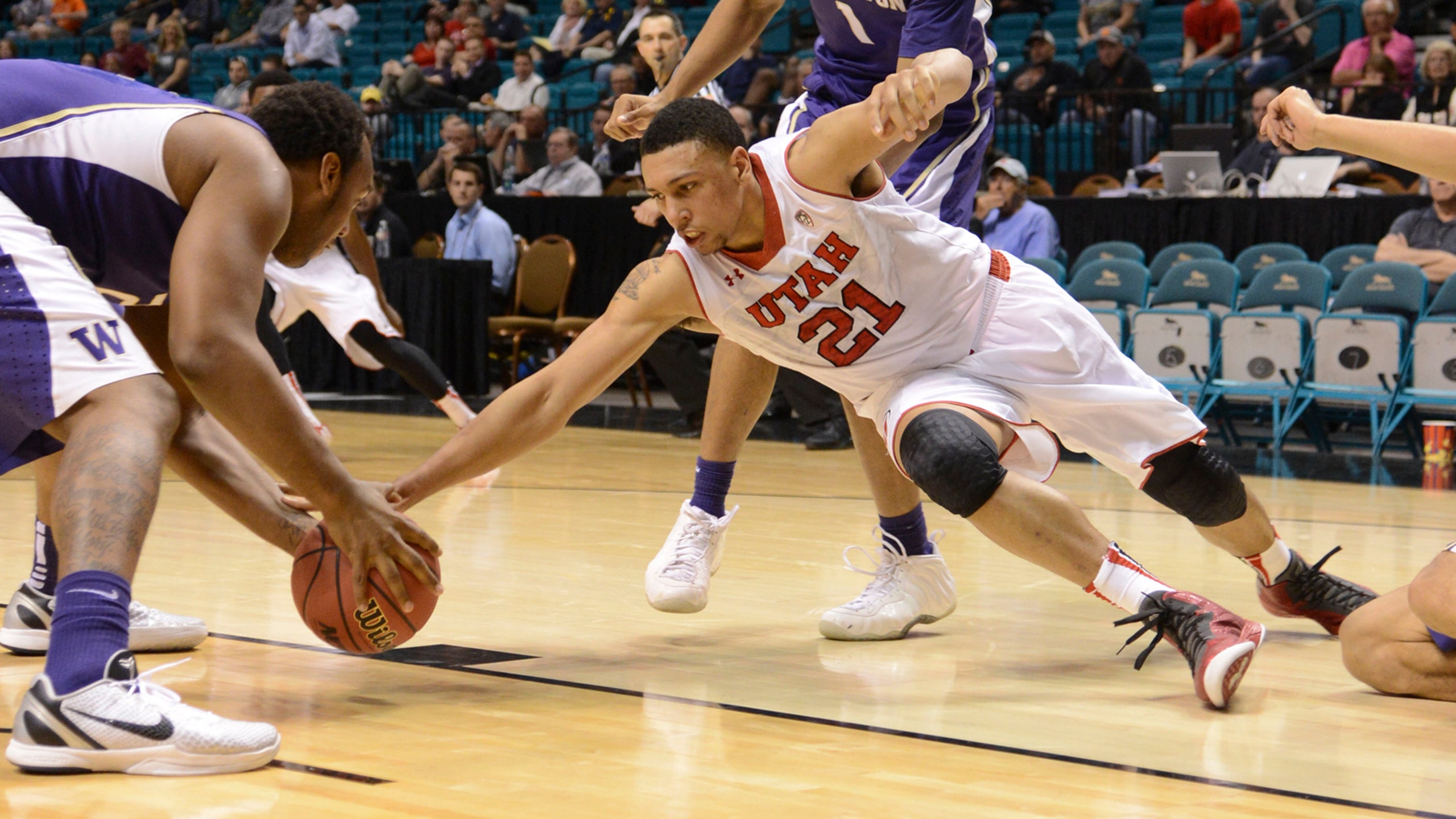 Utah eliminates Washington, advances to meet Arizona
BY foxsports • March 12, 2014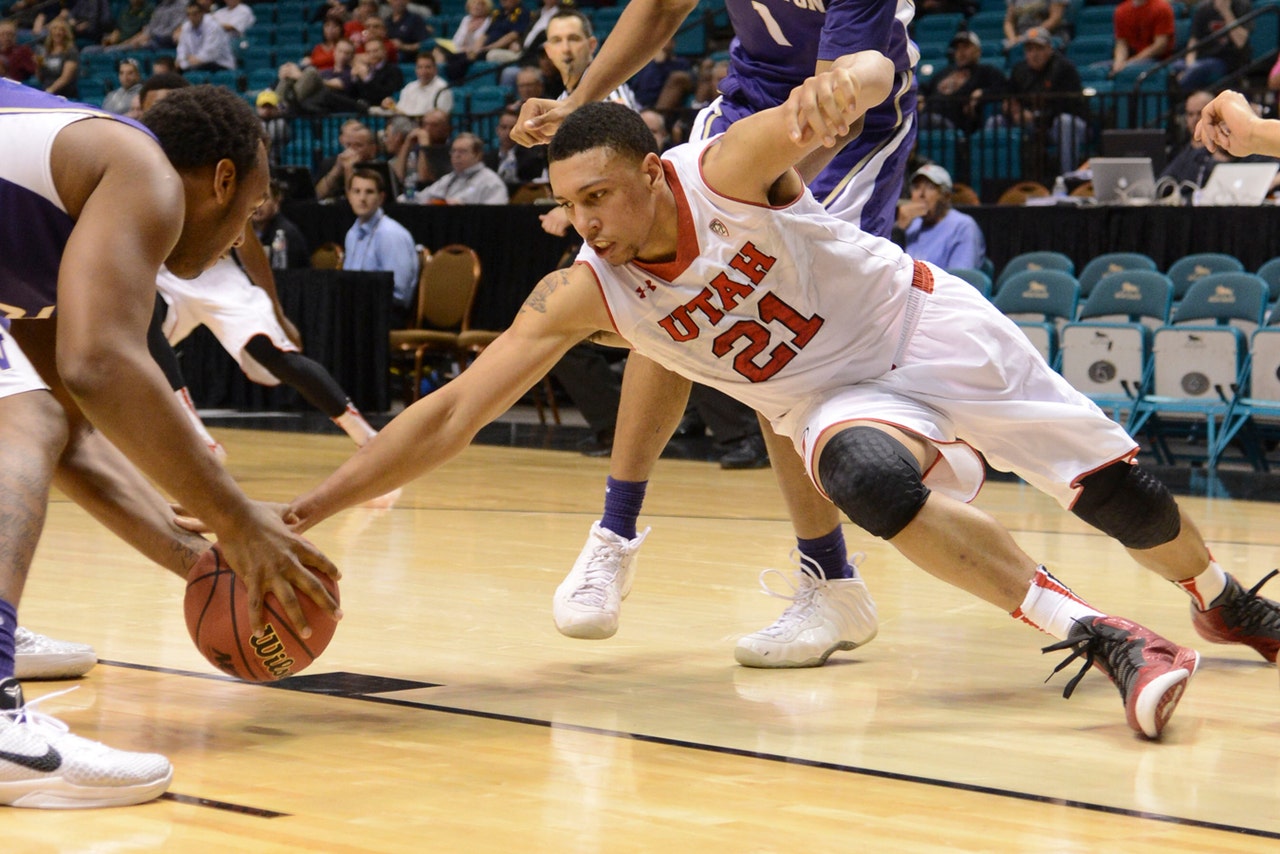 LAS VEGAS -- Delon Wright scored 15 points and Jordan Loveridge added 13, helping Utah hold off Washington 67-61 in the opening round of the Pac-12 tournament on Wednesday.
Utah (21-10) dominated the first half before Washington rallied in the second to set up a close finish.
Dekarai Tucker put the Utes ahead 63-60 on a 3-pointer from the corner with 37 seconds left and Brandon Taylor hit two free throws after Washington's Nigel Williams-Goss missed a potential tying 3-pointer.
Utah moves on to face top-seeded Arizona in Thursday's quarterfinals.
Washington (17-15) fought back after trailing by 12 in the first half, but couldn't get shots to fall down the stretch.
Darin Johnson had 16 points, Williams-Goss 15 and C.J. Wilcox added 14 for the Huskies.
Utah made a surprising run in last year's Pac-12 tournament, knocking off Southern California and California before losing to eventual champion Oregon in the semifinals.
The Utes came into this year's tournament on a bit of a roll after closing out their first winning season since 2008-09 with four straight wins.
Washington played a difficult nonconference schedule and had an uneven run through the Pac-12, losing five of six before closing the regular season with two wins in its final three games.
The teams split two games during the regular season, each winning at home.
The Utes jumped out early in the third meeting as Washington missed shot after shot.
Some of it was Utah's defense; the Utes are long up front and were good at protecting the rim.
The Huskies contributed by missing open shots, often badly, from the perimeter, on runners, and in the paint. Washington missed 13 of its first 17 shots and went 7 of 26 in the first half.
Utah quickly built a 10-point lead with a 9-0 run and led 34-24 at halftime.
The Huskies found their rhythm in the second half, hitting four of their first five shots -- starting with two by Williams-Goss, who had two points on 1-of-5 shooting in the first half.
Washington chipped away at Utah's lead and went ahead on Johnson's layup midway, and the teams went back and forth until Utah pulled away slightly in the closing minutes.
---