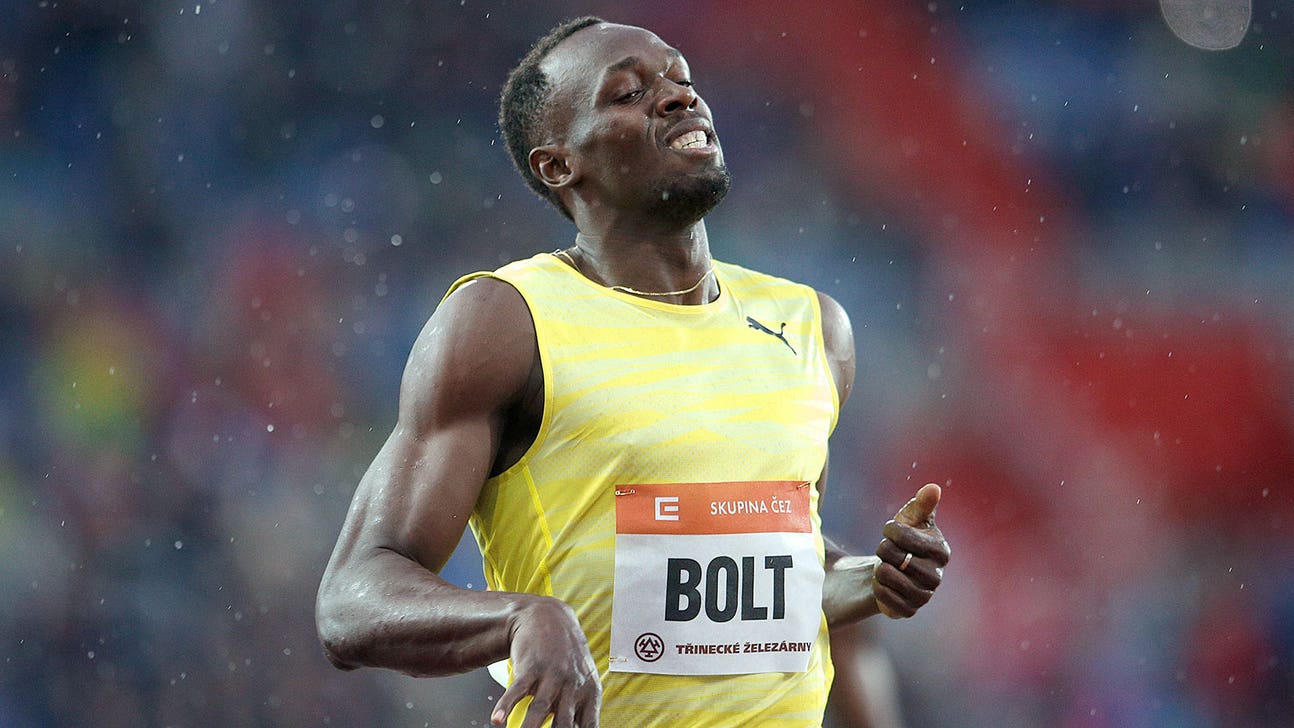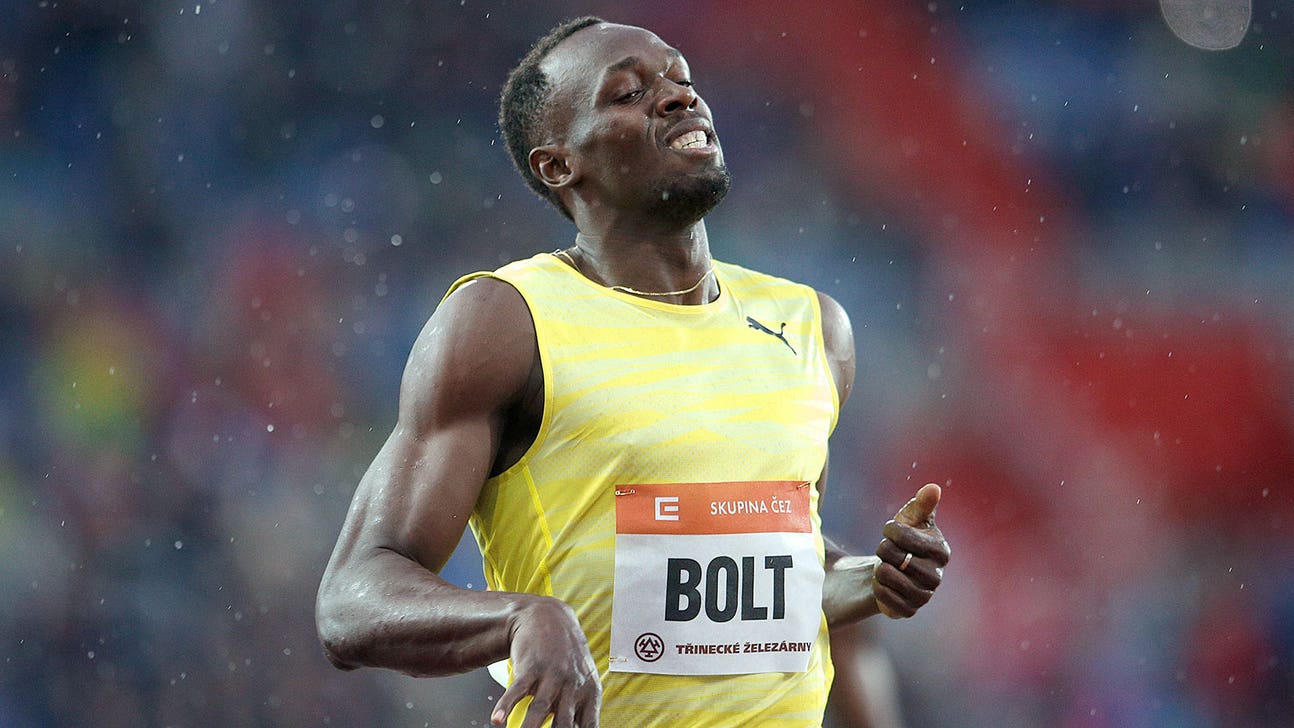 Usain Bolt runs to easy 200-meter win at cold, wet Golden Spike
Published
May. 26, 2015 3:04 p.m. ET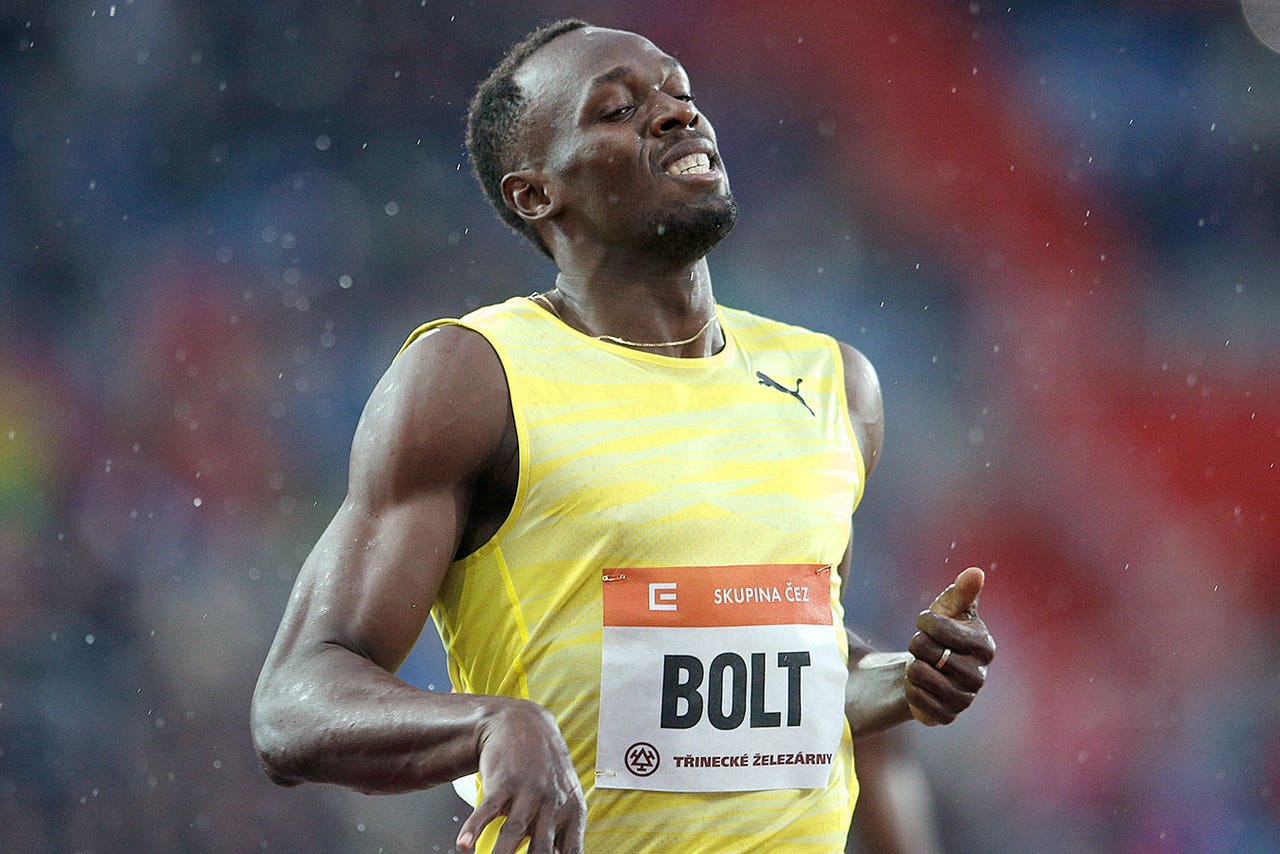 Usain Bolt cruised to victory in the 200 meters race at the Golden Spike meet on Tuesday, as the Jamaican star prepares for the world championships after a season marred by injuries.
Facing rain and cold at the IAAF World Challenge event, Bolt had the slowest reaction of all the sprinters, his traditional problem.
"It was one of my slowest reactions in a long time," Bolt said. "For me it was not a perfect day. It wasn't a perfect curve."
Still, the six-time Olympic champion came out of the bend slightly ahead and breezed unchallenged to victory, crossing the line in 20.13. Isiah Young of the United States finished second in 20.35 and Lykourgos Stefanos Tsakonas of Greece was third in 20.62.
"The shape that I'm in, and I'm coming back, I don't really know what to say is a decent time, or not," Bolt said. "I think I just need races, need to run a lot."
Bolt improved on his previous season's best of 20.20, clocked in April in Jamaica, though both are still far from his world record of 19.19 set in 2009. On Tuesday, it was more about dipping below 20 seconds.
"You can't be satisfied if I don't break 20.0, I really wanted to," Bolt said. "The conditions didn't allow. And I'm coming back from injuries, so it's going to take time."
He said he was not worried by not running fast times just yet. Tuesday was his first race in Europe this season as he prepares for the worlds in August in Beijing.
"I don't really try to stress too much over time," Bolt said. "I just want to get everything together and start feeling better."
He will have more chances to improve his times in the Diamond League meets in New York in June, and in Paris and Lausanne, Switzerland, the following month.
"The more I run the better I feel, the faster I can go," Bolt added. "Hopefully, in New York (there) are better conditions and I'll be able to push myself."
His countryman Asafa Powell won the 100 in 10.04, ahead of Young in 10.13 and while Britain's Richard Kilty clocked 10.31 in third.
"The time in this condition isn't that bad after all," Powell said.
Olympic champion Christian Taylor of the United States leaped 17.52 to win the men's triple jump for a meet record.
"I'm very happy with my performance today," said Taylor, who jumped 18.04 in Doha, Qatar, at a Diamond League meet earlier in May, the fourth-longest of all time.
Looking ahead, he added: "Of course, I'll try to go for gold and attack the world record" in Beijing.
World high jump champion Bogdan Bondarenko cleared 2.24 to take his event.
In a rarely contested distance, Olympic 800-meter champion David Rudisha of Kenya didn't finish the 600 race due to what appeared to be a right leg injury. Poland's Adam Kszczot clocked 1:16.02 to win.
In the women's events, ChaRonda Williams of the United States won the 200 comfortably in 23.11. Jamaica's Kerron Stewart finished second in 23.43 and Britain's Bianca Williams was third in 23.50.
Sharika Nelvis of the United States took the 100 hurdles in 12.55, ahead of Alina Talay of Belarus in 12.78 and Tiffany Porter of Britain in 12.90.
World champion Zuzana Hejnova won the 400 meters hurdles, clocking 55.13 ahead of another Czech runner, Denisa Rosolova and South African Wenda Nel.
In the javelin, Marharyta Dorozhon of Israel upset all the favorites, including Olympic champion Barbora Spotakova of the Czech Republic and world champion Mariya Abakumova of Russia, setting a new Israeli record with a throw of 63.85.
---