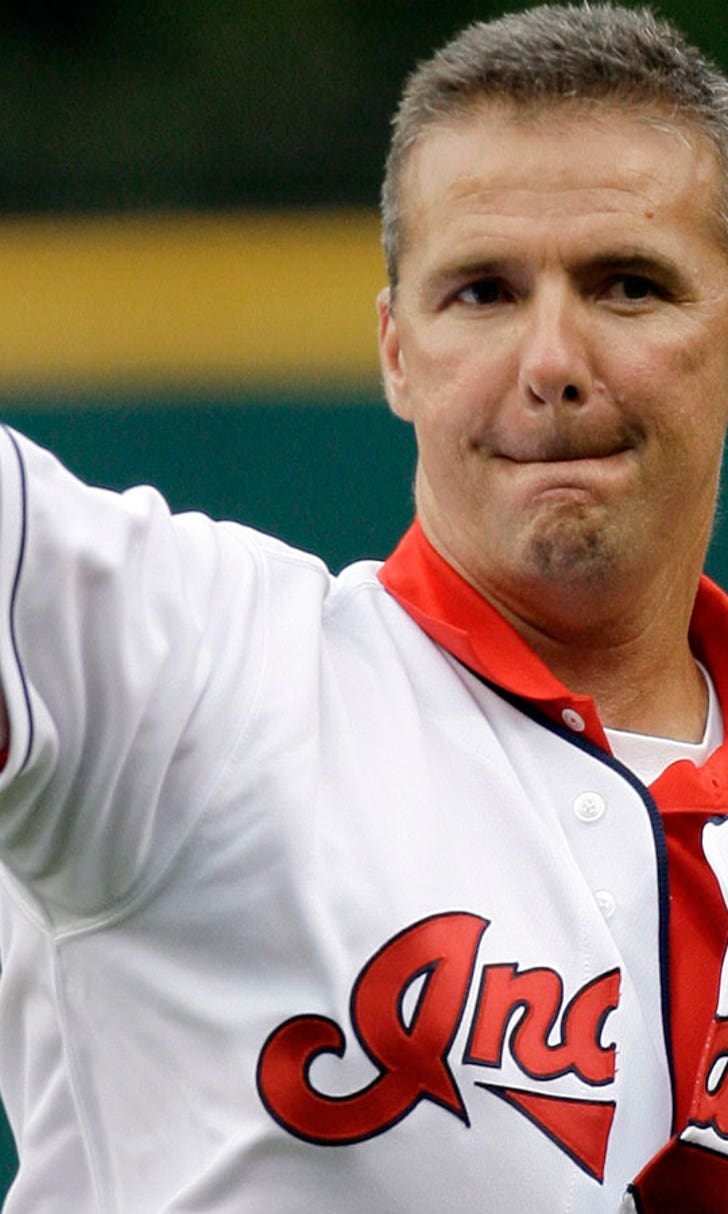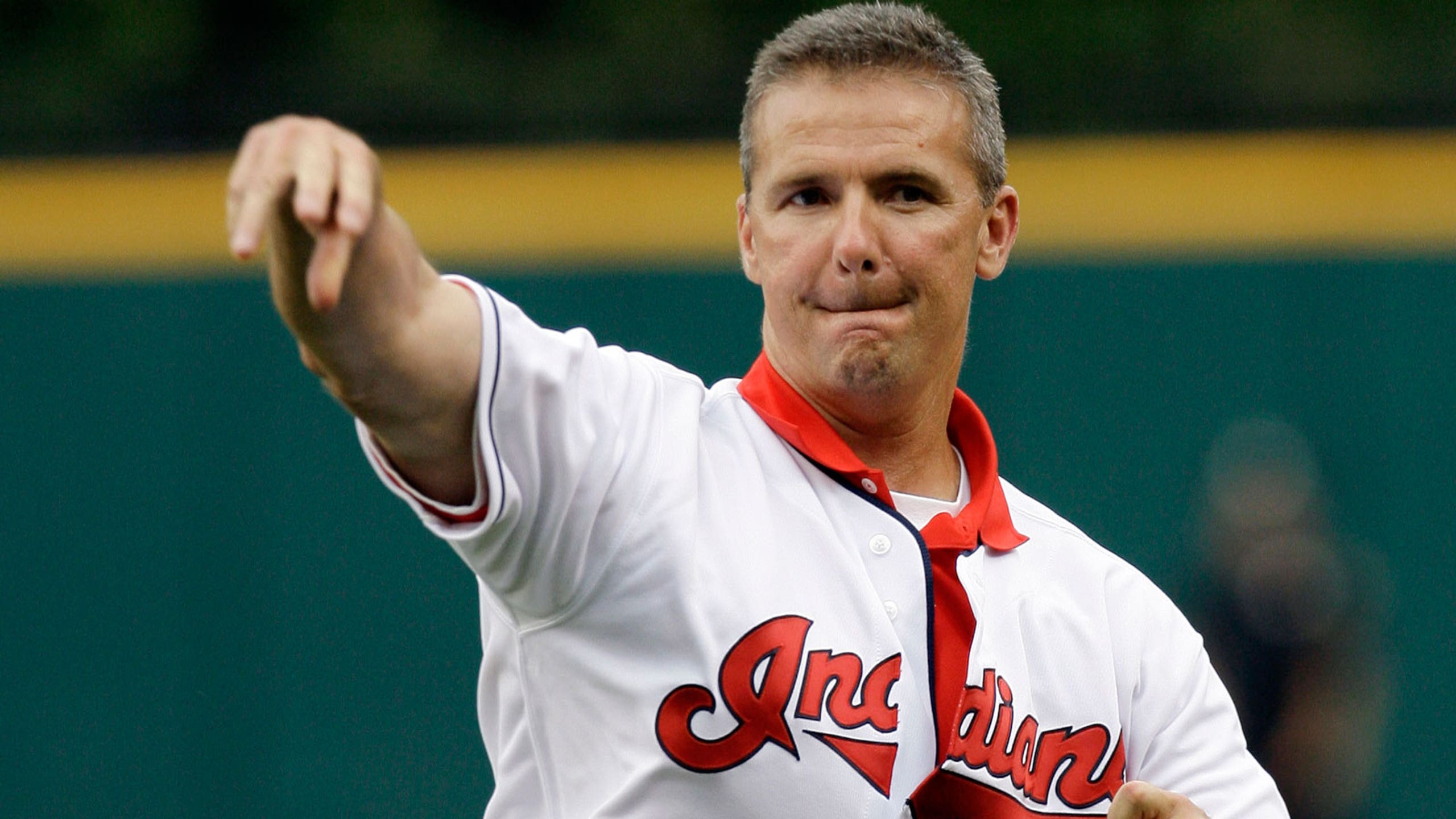 Urban Meyer once thought he would play for Indians
BY Marcus Hartman • August 4, 2014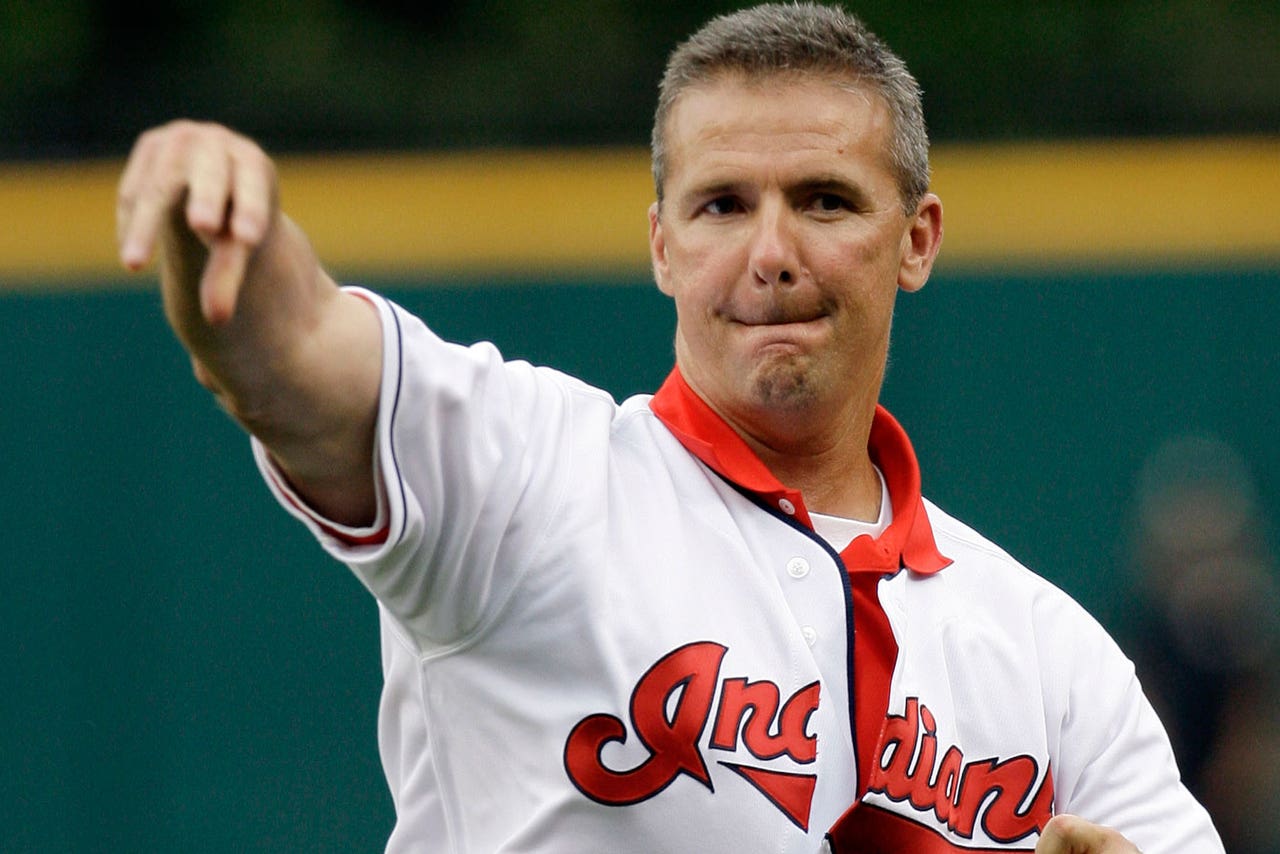 Urban Meyer an Indian?
According to the Ohio State coach, that was his expectation as a high school senior in Northeast Ohio, but it never came to pass.
Of course there are probably lots of young boys who grow up dreaming of playing for the Indians in places like Ashtabula, Ohio, but Meyer told reporters in Chicago last week he had a real reason to believe it was going to happen
"I had lunch with (then-Indians president) Gabe Paul (and his assistant) in the spring of '82," Meyer explained (via BuckeyeSports.com). "How about that? They said, 'You wanna go look at your position?' We walked down and looked at shortstop. They said, 'You wanna be the shortstop for the Cleveland Indians one day?' I said, "Yeah.' They said, 'Son, I think that's gonna happen.' It never happened."
The Indians not only passed on Meyer, a big shortstop with a strong arm, in the first round, they did not take him in the second, either. Nor the third, fourth or any round before the Atlanta Braves snapped him up with the ninth pick in the 13th round.
Instead of Meyer, the Indians used their first round pick on Mark Snyder, a high school pitcher from Tennessee who never reached the majors. Per Baseball-Reference.com, that did not make him unique among the Cleveland draftees in 1982. Only four of their 30 picks reached The Show, and they combined to play 65 games in the major leagues. 
Ultimately, Meyer never made it as a baseball prospect, either. He hit .182 in 44 games over two seasons in the Braves' minor league system before hanging up the cleats because of an arm injury. 
He continued his athletic playing career as a defensive back at the University of Cincinnati before starting his coaching career at Cincinnati St. Xavier High School in 1985. Then he spent two years as a graduate assistant at Ohio State, kicking off a coaching odyssey that included two national championships as head coach at Florida and brought him to Columbus more than 20 years later. 
Back in Ohio, he is about to begin his third season as head coach of the Buckeyes, but first he took a minute to think about what might have been in a stadium by the shore of Lake Erie instead of the one by the shores of the Olentangy.
Follow on Twitter @marcushartman
---