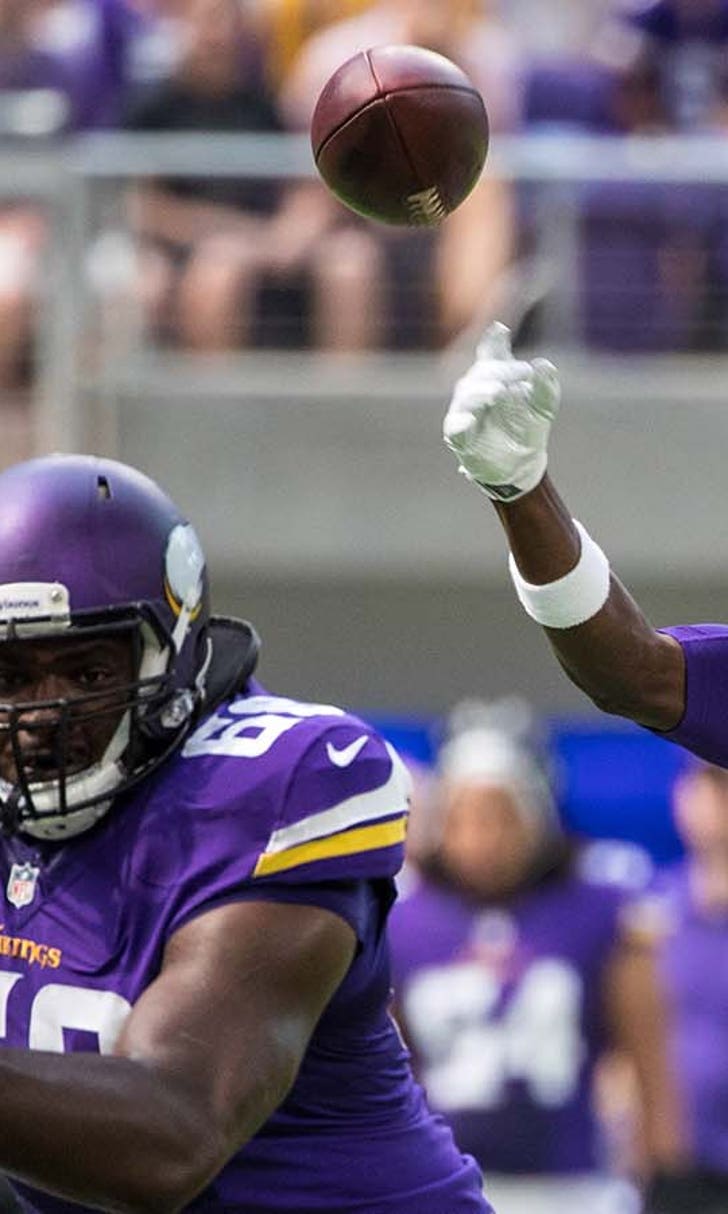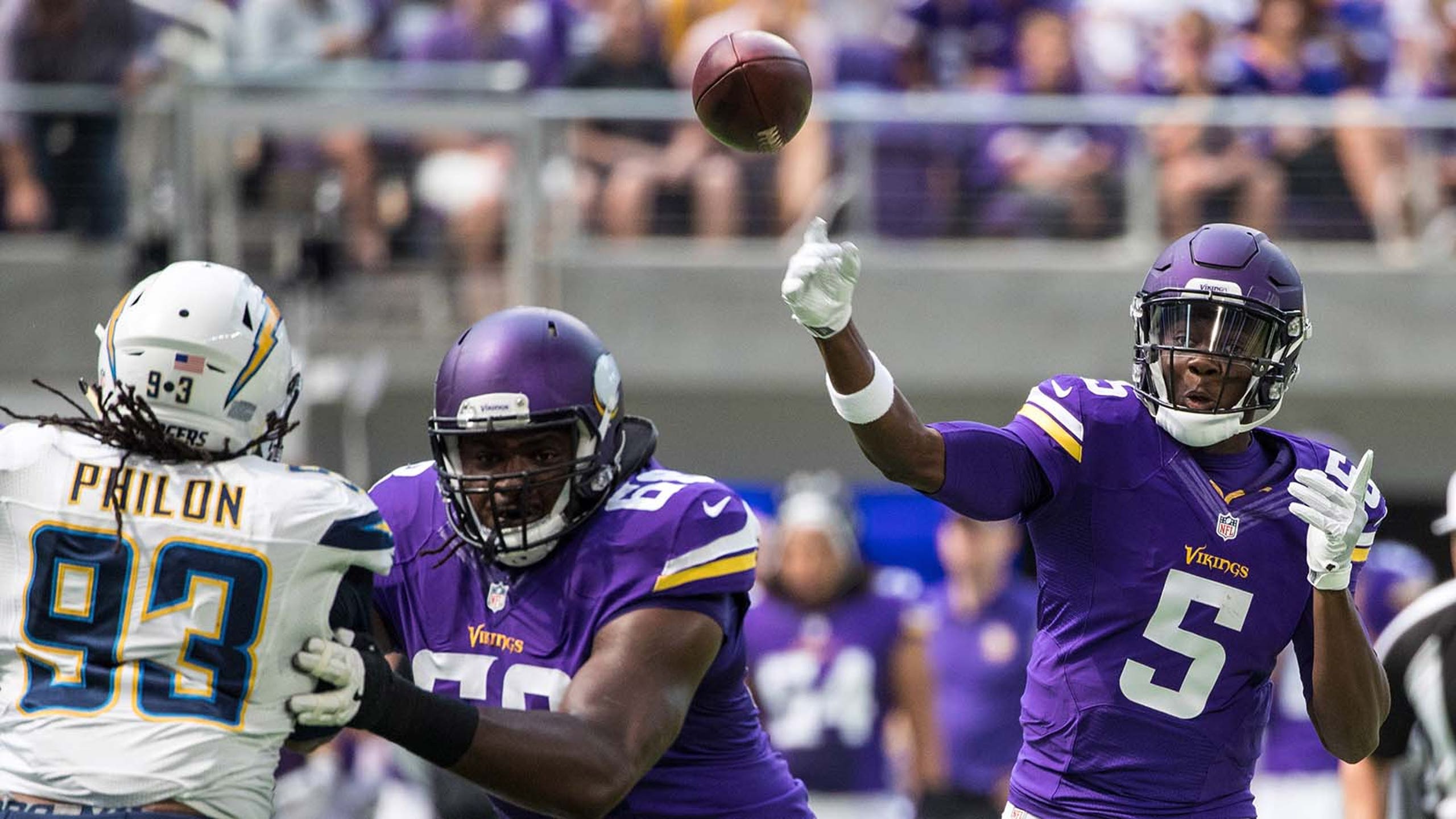 Upon Further Review: Vikings vs. Chargers
BY foxsports • August 29, 2016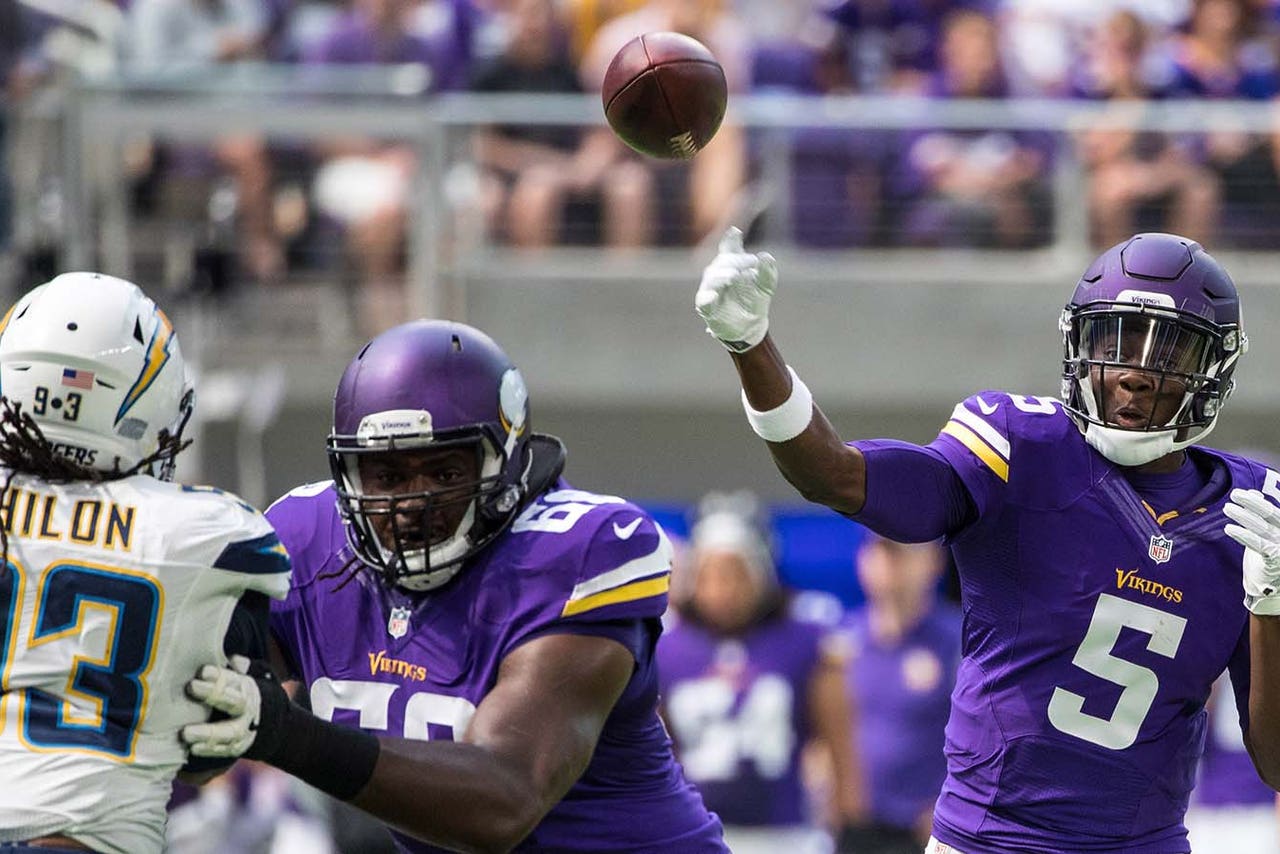 The Minnesota Vikings made history on Sunday, drawing the largest home crowd in team history for their first game at U.S. Bank Stadium.
They didn't disappoint, cruising to a 23-10 win over the San Diego Chargers.
Vikings quarterback Teddy Bridgewater shook off any concerns about his shoulder early, leading scoring drives on three of Minnesota's five possessions in the first half.
Meanwhile, the defense was all over the field, as safety Harrison Smith hooked up with cornerback Trae Waynes for a flashy interception in the first half, one of three Vikings picks on the day.
SUNDAY SCHOOL
-- The first touchdown at U.S. Bank Stadium was scored by a Badger. Wisconsin product Melvin Gordon broke free up the middle for a 39-yard touchdown in the first half thanks to a quick audible by Chargers quarterback Phillip Rivers and a botched play by Vikings linebacker Audie Cole.
-- Bridgewater looked sharp in his return to the field, playing the first half and going 12-for-16 for 161 yards and a touchdown.
-- Blair Walsh is 3-for-3 in the new stadium. The Vikings' first two drives ended in field goals, but Walsh converted, scoring from 23 and 33 yards out, before kicking another 23-yarder in the fourth quarter.
-- Bridgewater, Shaun Hill and Joel Stave were a combined 18-for-23 on the day, with Stave completing five of his six attempts for 66 yards.
-- The Vikings were an unspectacular 1-for-5 in the red zone. Their only conversion from inside the 20-yard line came on a MyCole Pruitt fumble that was recovered in the end zone by Cordarrelle Patterson.
-- Jerick McKinnon led the Vikings' rushing attack in Adrian Peterson's absence, picking up 56 yards on eight touches.
DULY NOTED
-- Tight end Kyle Rudolph has never had more than 500 receiving yards in a single season, but he's been one of Bridgwater's go-to targets in the preseason. Rudolph hauled in three passes for 56 yards and a touchdown against the Chargers, making up for a fumble in the second quarter that led to a Chargers field goal.
-- Joe Berger started at center over John Sullivan after playing right guard in the Vikings' first two preseason games, as Zimmer continues to experiment with the offensive line.
-- Rookie receiver Laquon Treadwell had just one reception on the day, but he made it count. Treadwell hauled in a jump ball on a two-point conversion in the third quarter that gave the Vikings a 20-10 lead.
-- Rookies Mackensie Alexander and Jayron Kearse made an impact late, intercepting Chargers quarterback Mike Bercovici.
WHAT IT MEANT
Bridgewater answered any questions that may have arisen from last week's benching with enthusiasm, missing just four passes on the day and making headlines with a big run up the middle. The Vikings' offense was humming against the Chargers, while the defense looked good against San Diego's first-team offense.
PLAYER OF THE GAME
Treadwell has commanded a big share of the spotlight since the Vikings used a first-round pick on the former Ole Miss star, but Stefon Diggs has reestablished himself throughout the preseason. The second-year receiver was Bridgewater's favorite target on Sunday, showing off his quickness after the catch while racking up five receptions for 71 yards.
DON'T FORGET ABOUT ME
Smith picked off Chargers quarterback Phillip Rivers in the first quarter, but the play started with Waynes. Waynes strong-armed the ball away from Chargers receiver Keenan Allen, tipping it into the waiting arms of Smith.
THAT MOMENT
Bridgewater escaped the pocket for a big gain in the first quarter, darting past Chargers safety Adrian Phillips with an ankle-breaking juke that turned in a 22-yard gain for the Vikings. Phillips is going to be watching that play again. And again. And again.
THIS NUMBER
The Vikings' receiving corps is beginning to take shape. Diggs led the group with 31 snaps from scrimmage, followed by Charles Johnson (25), Cordarrelle Patterson (20), Adam Thielen (17), Jarius Wright (16) and Isaac Fruechte (7). German rookie Moritz Bohringer didn't play, and has now been on the field for just nine offensive snaps through three preseason games.
WHAT'S NEXT
The Vikings wrap up their preseason schedule at 7 p.m. on Thursday, when they take on the Los Angeles Rams at U.S. Bank Stadium.
---
---