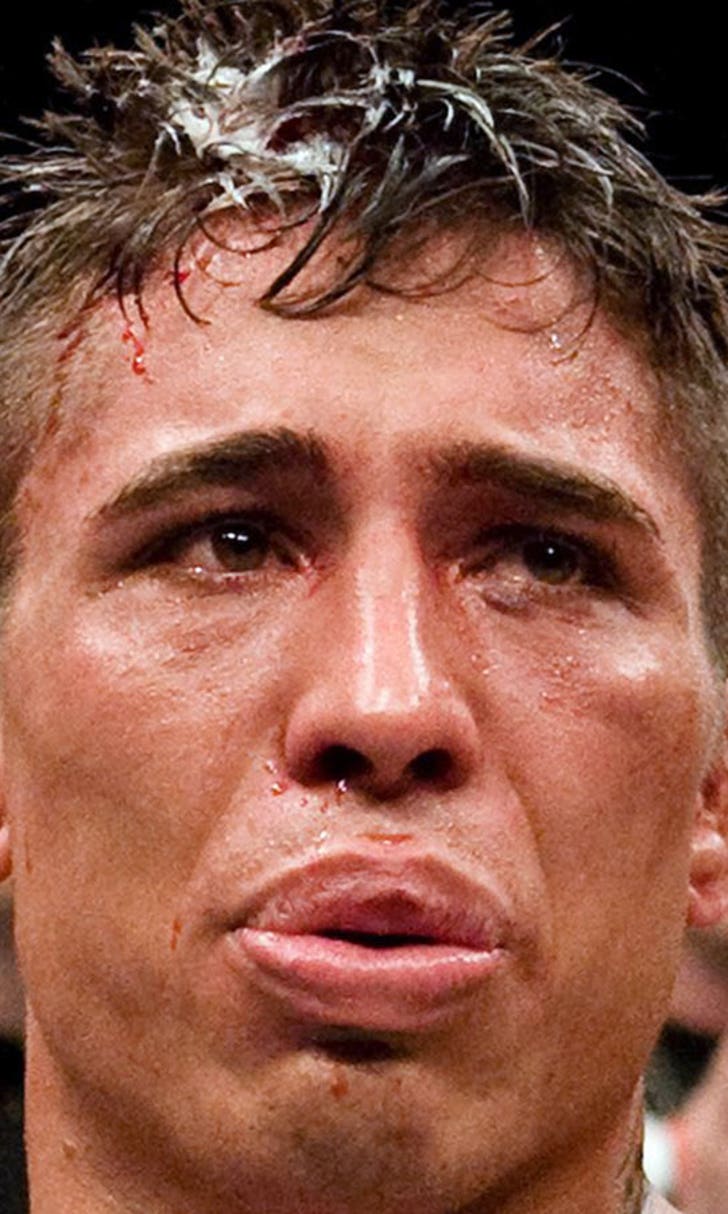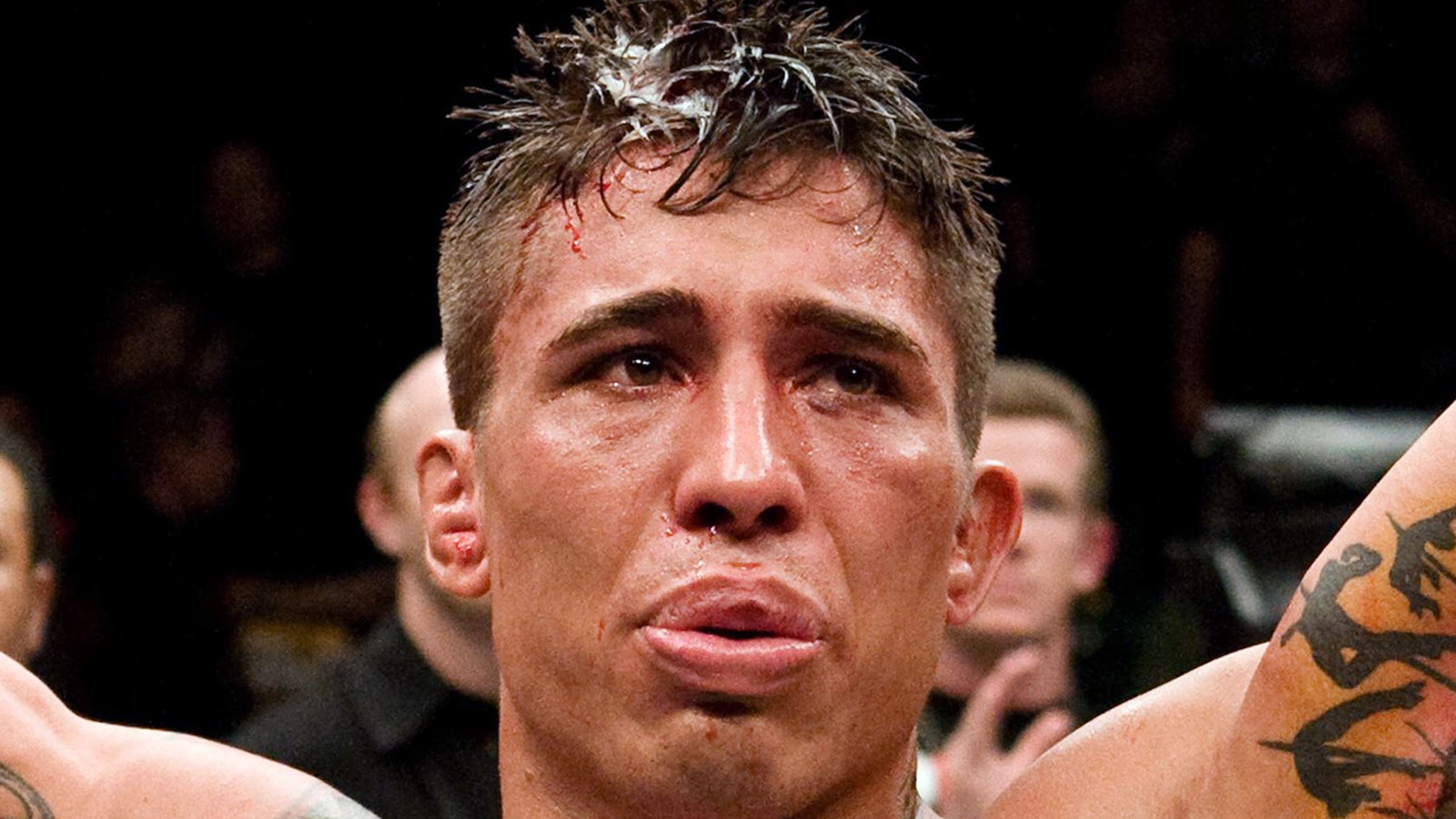 UPDATE: Dog the Bounty Hunter after fugitive MMA fighter
BY foxsports • August 9, 2014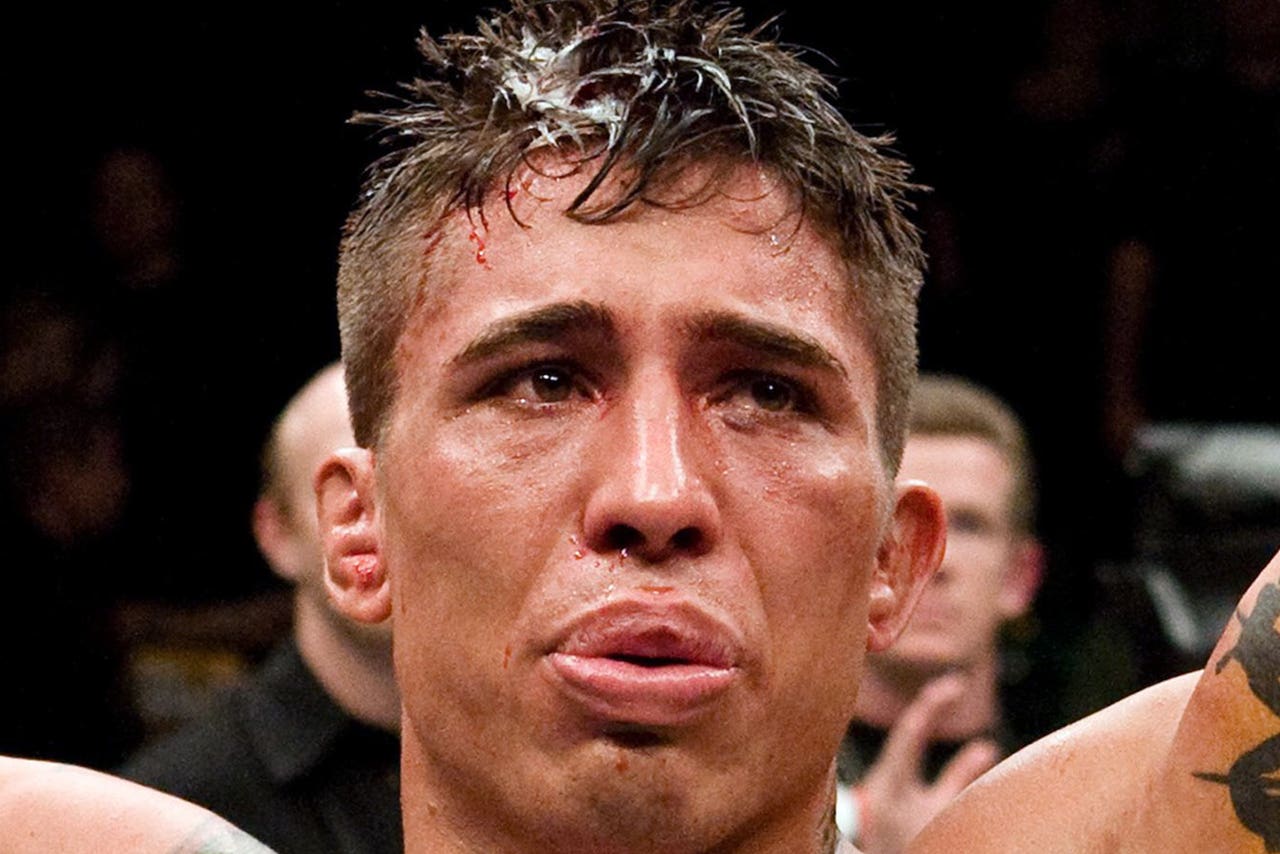 UPDATE: Dog the Bounty Hunter is after fugitive MMA fighter War Machine, who's wanted by Las Vegas police after allegedly putting his ex-girlfriend, porn star Christy Mack, in the hospital with a brutal beating.
Mack has offered $10,000 for information leading to War Machine's arrest, and Dog (aka Duane Chapman) is on the case:
@WarMachine170 your now In my World your a FUGITIVE & I Am a BOUNTY HUNTER !! YOU NEED TO FEEL SHAME !! Be a MAN SURRENDER TO AUTHORITIES

— Duane Dog Chapman (@DogBountyHunter) August 12, 2014
Another reality TV star, Corey Harrison of "Pawn Stars," says he's adding $10,000 to the bounty.
Seven arrest warrants have been issued for War Machine (birth name: Jon Koppenhaver), who cops say was involved in a three-person altercation early Friday morning at the Las Vegas home of adult film star Christy Mack. Police say Mack and another person sustained severe but not life-threatening injuries and were taken to the hospital, and have identified Koppenhaver as the "prime suspect." He's still at large.
Mack, who dated War Machine but says they broke up in May, gave her account of the attack on Twitter and posted photos of her injuries. Mack said she suffered 18 broken bones around her eyes, a broken nose, missing teeth, a fractured rib and a ruptured liver.
Koppenhaver was released by Bellator MMA just hours after reports of the attack were published.
"We have a zero tolerance policy here at Bellator when it relates to any form of domestic violence, and after learning of this latest incident involving Jon Koppenhaver, War Machine, Bellator is releasing him from him promotional contract with the organization," Bellator president Scott Coker said in a statement.
Koppenhaver gave his own account of the incident on Twitter, saying he went to suprise his girlfriend with "an engagement ring and ended up fighting for my life."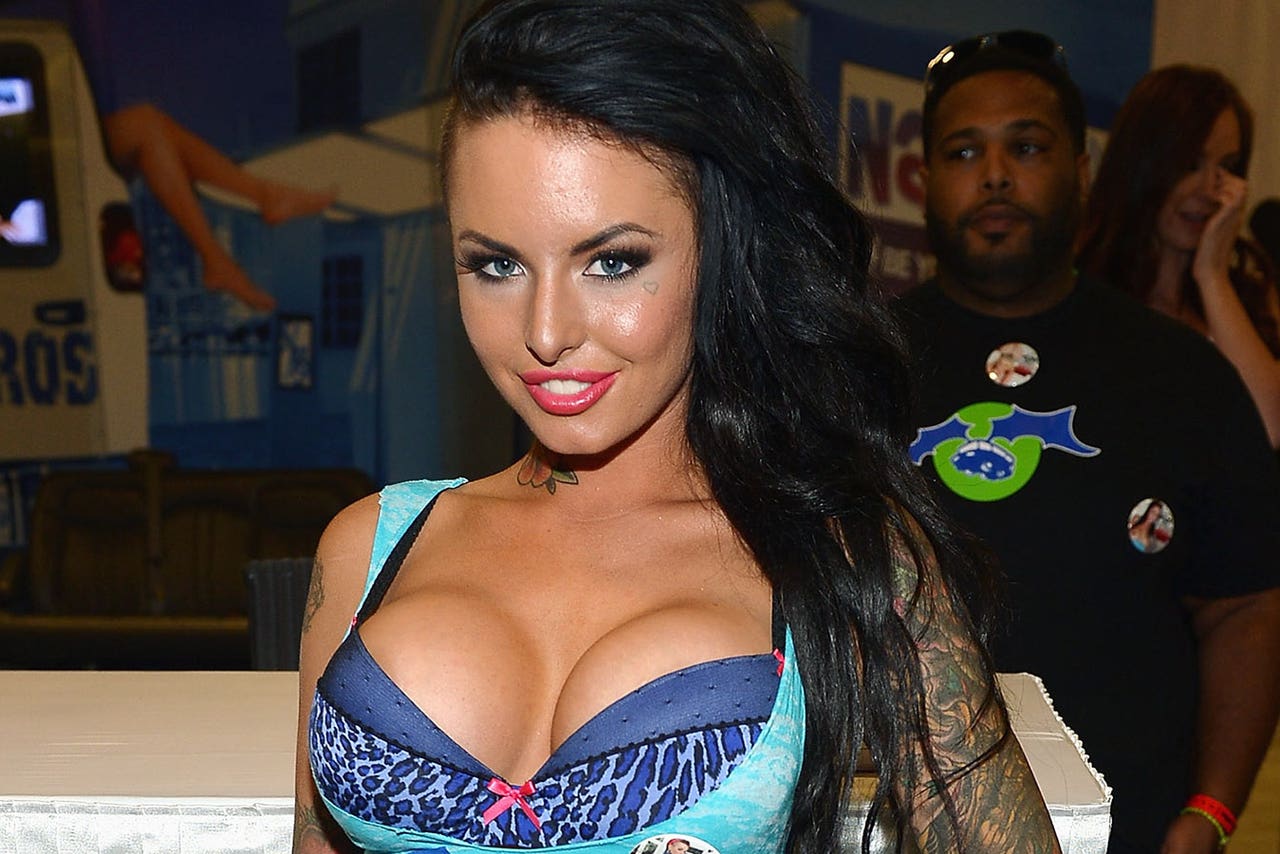 Christy Mack had been dating War Machine but says they broke up in May.
This is not be the first time Koppenhaver has been accused of assaulting Mack. She tweeted last November that Koppenhaver "threatened to kill" her.
"He full on beat the s*** out of me, couldn't show my face in public beating," Mack tweeted.
She deleted the tweets not long after and War Machine tweeted that the whole thing was a joke. A month later, Mack tweeted that she stayed with Koppenhaver after "several slapping, choking unconscious, smothering, kicking and throwings."
On Friday afternoon, Mack announced on Twitter that she would not be making a scheduled appearance this past weekend, citing a "personal emergency."
Koppenhaver, a welterweight fighter, has a professional MMA record of 14-5. He competed on "The Ultimate Fighter 6" in 2007 and has two UFC bouts under his belt. Koppenhaver was released by the UFC in 2008 after making incendiary comments on MySpace about the death of former UFC fighter Evan Tanner.
Koppenhaver has been arrested multiple times and served a year in jail in 2012 on assault charges stemming from a nightclub incident in San Diego.
---