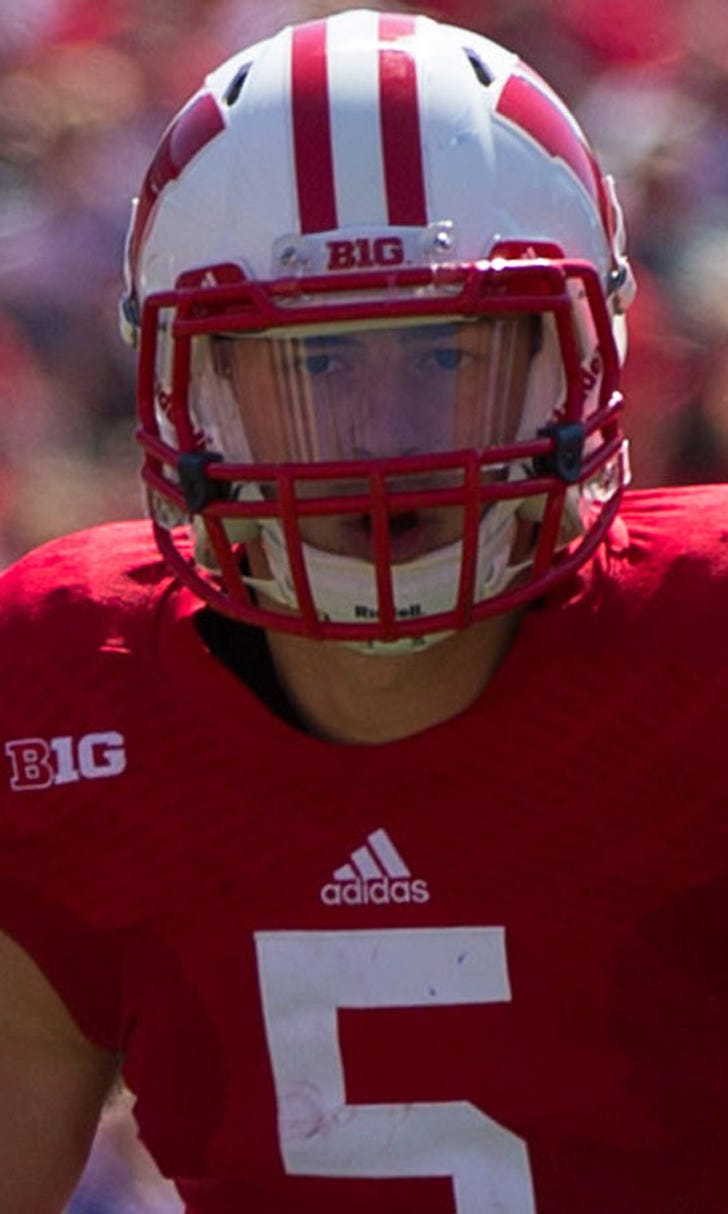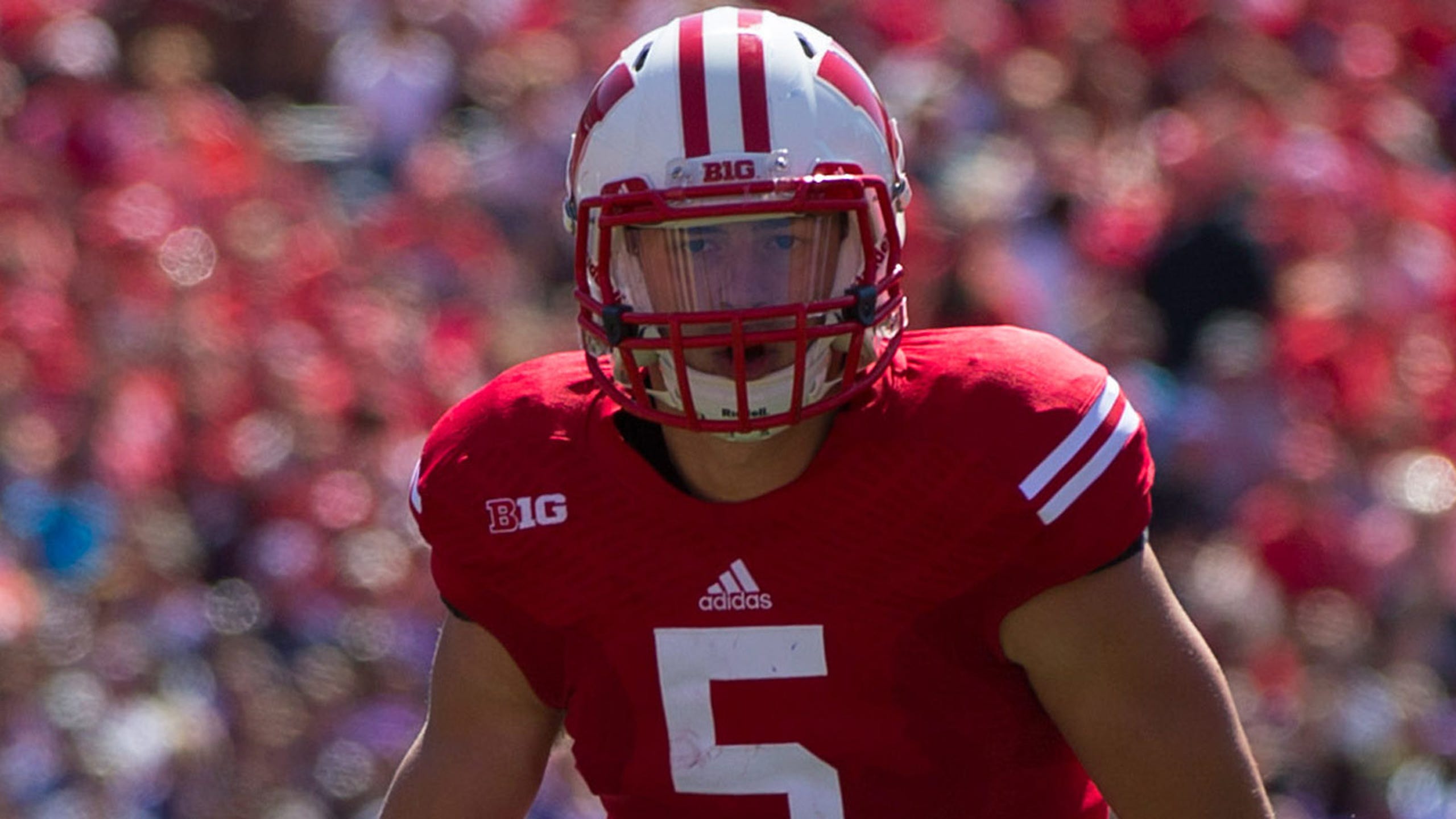 Two sides to every story: McEvoy to play QB, S in bowl game
BY foxsports • December 19, 2014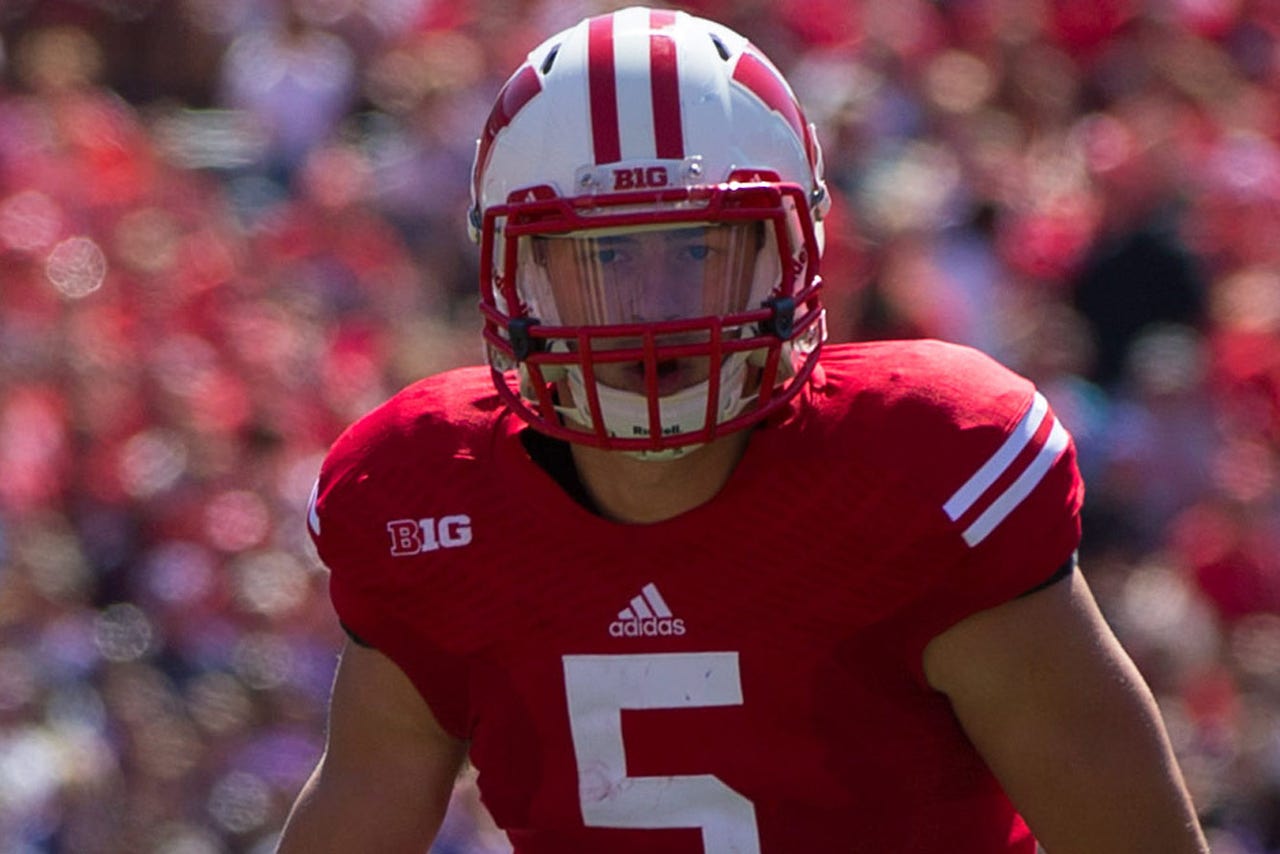 MADISON, Wis. -- The Tanner McEvoy Quarterback Experience has not been shelved completely. But based on practice developments this week, McEvoy very well could spend Wisconsin's bowl game as a rare two-way player, with a particular emphasis at safety.
That's the position McEvoy was seen playing during portions of Thursday's practice, an installation day as Wisconsin (10-3) prepares to face Auburn (8-4) in the Outback Bowl on Jan. 1 in Tampa, Fla. McEvoy participated at safety as part of the Badgers' nickel package -- an alignment that uses five defensive backs -- in addition to running his usual package of quarterback plays.
"I'm excited," McEvoy said. "It's not everyday everyone gets to play both ways and just get on the field in the position that I'm playing in. It's going to be a great opportunity. I think the coaching staff has confidence in what I can do on both sides, and I should be able to see a good amount of reps out there."
Playing safety at Wisconsin is nothing new for McEvoy, who took to the position surprisingly well a year ago after he broke a bone in his wrist while battling for the quarterback job in fall camp. He went on to record 27 tackles with four pass breakups and an interception. And McEvoy proved to be such a valuable piece to the defense that he started at free safety against South Carolina in the Capital One Bowl.
"Last year was really my first year doing it," McEvoy said. "It grew on me, and I learned pretty fast. This year, I know the language of the defense. I'm more comfortable than I guess I would say last year. But I don't think it should be too much, back on a bike, ride it again. I don't think it's going to be too much of a problem."
McEvoy said he was looking for a number change to play both sides of the ball. He can't wear his customary No. 5 because cornerback Darius Hillary already wears that number and likely will settle on No. 11 or No. 14.
That McEvoy finds himself in this spot is a product of an up-and-down season at quarterback, which has not gone according to plan. He won the starting job out of fall camp but put together a sub-par performance in the season opener against LSU, when he completed only 8 of 24 passes for 50 yards with no touchdowns and two interceptions. Joel Stave replaced McEvoy just before halftime of the team's Big Ten opener against Northwestern on Oct. 4, and Stave has started all eight games since.
McEvoy still is involved in specific read-option packages, but Stave has earned the majority of the in-game snaps. McEvoy has thrown only one pass in the last five games and has carried 22 times for 176 yards with three touchdowns during that span.
Given that Wisconsin lost 59-0 to Ohio State in the Big Ten championship game, it would appear the defense could use any extra lift -- something McEvoy and his teammates hope he can provide.
Badgers safety Michael Caputo said McEvoy demonstrated "a lot of potential to play on both sides of the ball."
"I'm excited for him," Caputo said. "Excited to see him out there. I had a lot of good stuff with him last year. I know he's a great athlete. I know he can do it, and I know he has the right mindset for it. Today was day one. Just see how all the rest of the practices go. It'll be good."
On the season, McEvoy has completed 65 of 112 passes (58.0 percent) for 709 yards with five touchdowns and six interceptions. He also struggled to complete the type of deep play-action passes that have been a staple in Wisconsin's program for years. His longest pass play has gone for 37 yards, though he has set program records for quarterback rushing yards (574) and averages 8.8 yards per carry.
Given that new Badgers coach Paul Chryst thrived as an offensive coordinator at Wisconsin using play-action passes and a pro-style attack, McEvoy's status as a viable quarterback of the future would appear in question. Under former coach Gary Andersen, McEvoy's dual-threat ability was seen as a plus. But without being a more consistent passer, he could cede to Stave and even backup Bart Houston in the quarterback race under Chryst.
McEvoy, for his part, has not yet considered what next season holds. For now, he is playing both ways while trying to help Wisconsin win its first bowl game since 2009.
"I haven't even met him yet," McEvoy said of Chryst. "I haven't really talked to him much about what he wants from me. But obviously I'd like to play quarterback. It's ultimately up to that conversation we have and what he wants to do and what he thinks of my skill set.
"He's a smart guy. We've just got to have that conversation and just figure that out. But that's for a few weeks from now."
Follow Jesse Temple on Twitter
---