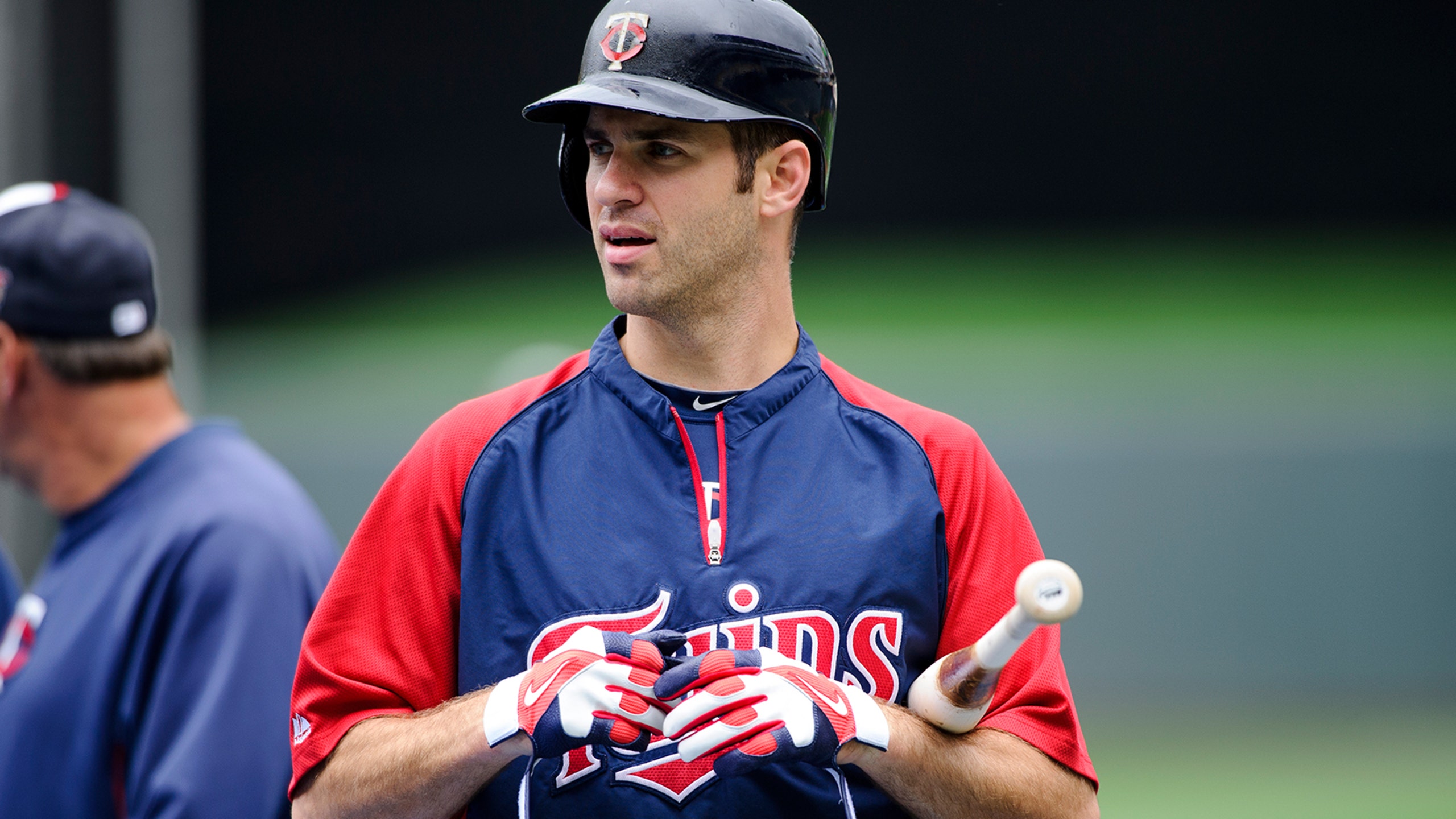 Twins Tuesday: Joe Mauer toiling for family in Cedar Rapids
BY foxsports • August 5, 2014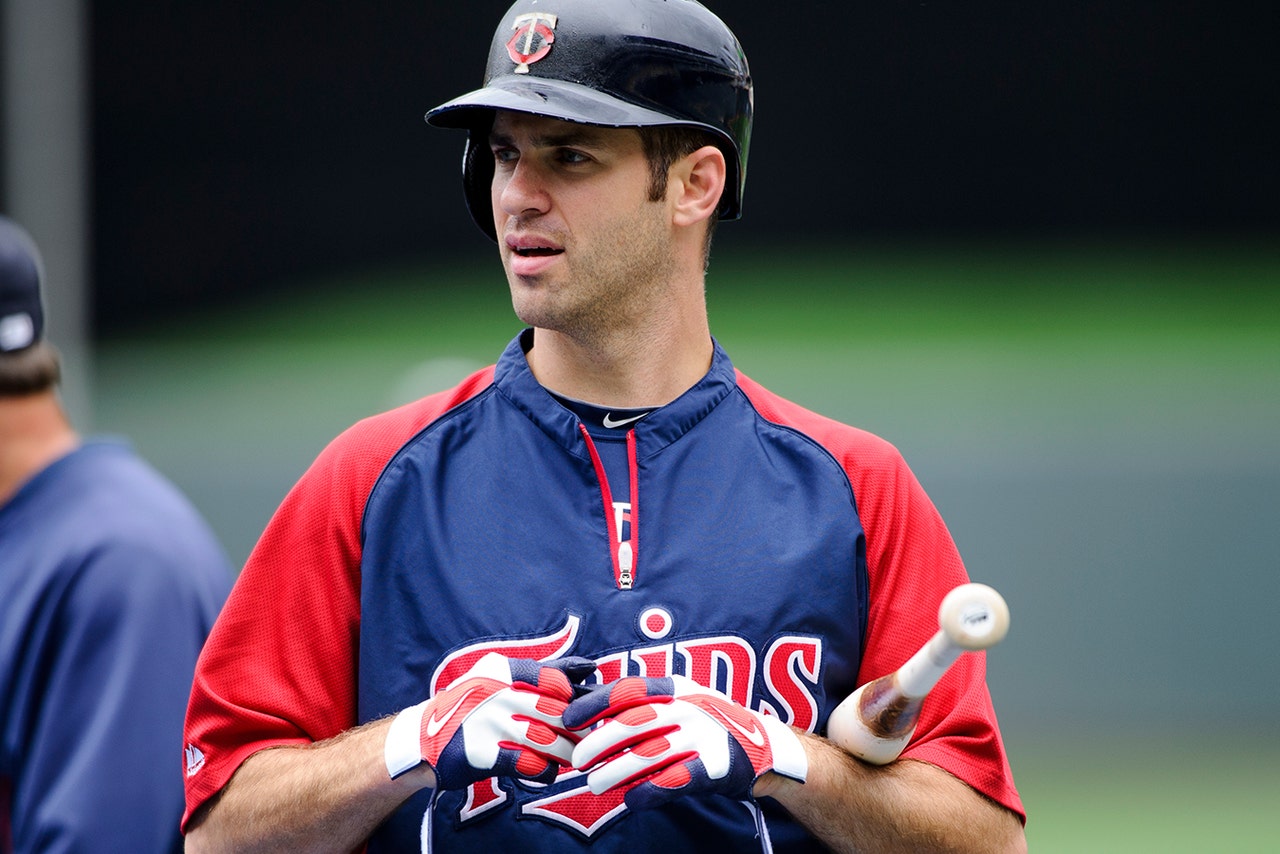 MINNEAPOLIS -- While the Minnesota Twins took on the San Diego Padres on Tuesday at Target Field, plenty of Twins fans were glued to what was going on five hours south of the Twin Cities.
That's where Minnesota first baseman Joe Mauer (oblique) and pitcher Ricky Nolasco (elbow) were playing with the Low-A Cedar Rapids Kernels -- managed by Joe's older brother, Jake -- as part of their rehab assignment. Both players arrived Monday but didn't play. Mauer was in the lineup Tuesday, while Nolasco was the starting pitcher for the Kernels.
"That's a great ballpark, a great city for baseball," Twins manager Ron Gardenhire said. "We're getting our work in there, getting our guys and making sure they're OK. Plus, it's really good for that area and that community. They deserve it. They love baseball down there."
Mauer has worn the No. 7 his entire 11-year career with the Twins, but that number was already taken in Cedar Rapids -- by Tanner Vavra, the son of Twins third base coach Joe Vavra. On Monday, Mauer wore No. 16, his high school number, but he switched to No. 23 for Tuesday's game.
Either way, it must have been strange for fans to see him in something other than his trademark No. 7.
"I'm amazed that Vavra has No. 7 and he has No. 16," Gardenhire said. "That's a pretty tough Vavra right there to keep his jersey. I think it's cool down there. Nolasco's down there, too. They're both going to get their work in."
It's likely that Mauer could be down in Cedar Rapids for the remainder of the week and into the weekend. After this brief two-game series with the Padres, Minnesota heads to Oakland for a four-game series against the A's.
But Mauer hasn't played since July 1, when he injured his oblique, so he'll need to get a handful of at-bats before the Twins feel comfortable taking him off the 15-day disabled list.
"He's been out a month. He's going to need four or five days," Gardenhire said. "I'm betting he's not going to play two and then fly to California. If I'm a betting man, I'm thinking Houston if everything goes well."
The Twins take on the Astros after the four-game series in Oakland, meaning Mauer's return to Minnesota's lineup could likely take place next Monday in Texas.
Schafer addition could impact Santana: On Sunday, the Twins claimed outfielder Jordan Schafer off waivers from the Atlanta Braves, giving Minnesota a player capable of playing all three outfield positions.
Of course, that means the Twins have a backup center fielder now that they traded away Sam Fuld to Oakland. Danny Santana, an infielder-turned-outfielder, has been holding down the fort in center in the meantime.
The addition of Schafer means Santana could see more time at his natural position of shortstop, although he played center field for Tuesday's game against San Diego.
"He looks pretty comfortable out there right now," Gardenhire said of Santana. "I think he finally has a pretty good feel for what he's doing over there. He's been a natural shortstop, as far as I'm concerned, and seeing him through the minor leagues. We'll see. Shortstop's a grinding position. There's a lot of action going on there. But I think he separates pretty good so far. I don't think he's worried about too many things."
The 23-year-old Santana has been one of the Twins' best hitters this year after making his major league debut earlier this season. In 52 games with Minnesota, he's batting .325 with 27 RBI. Tuesday marked Santana's 34th game in center field with the Twins, compared to just 17 games at shortstop.
Hicks promoted to Triple-A: Twins outfielder Aaron Hicks began the year in the majors but struggled mightily at the plate. Minnesota eventually optioned him to Double-A New Britain in mid-June, and he's been there ever since.
Hicks finally was promoted to Triple-A Rochester on Tuesday after batting .297 with four homers and 21 RBI in 43 games for the Rock Cats.
"It's time for him to get up there to Triple-A and see if he can put up that same kind of production," said Twins general manager Terry Ryan. "It's obvious he can handle Double-A. We know that. Now it's a matter of getting him up there. I think we answered the objective. We wanted to get him going. We got it going. He's ready for Triple-A."
In 48 games before his demotion to Double-A, Hicks batted just .198 with nine RBI. He debuted with the Twins in 2013 after bypassing Triple-A but hit a mere .192 in 81 big league games last season.
Follow Tyler Mason on Twitter
---