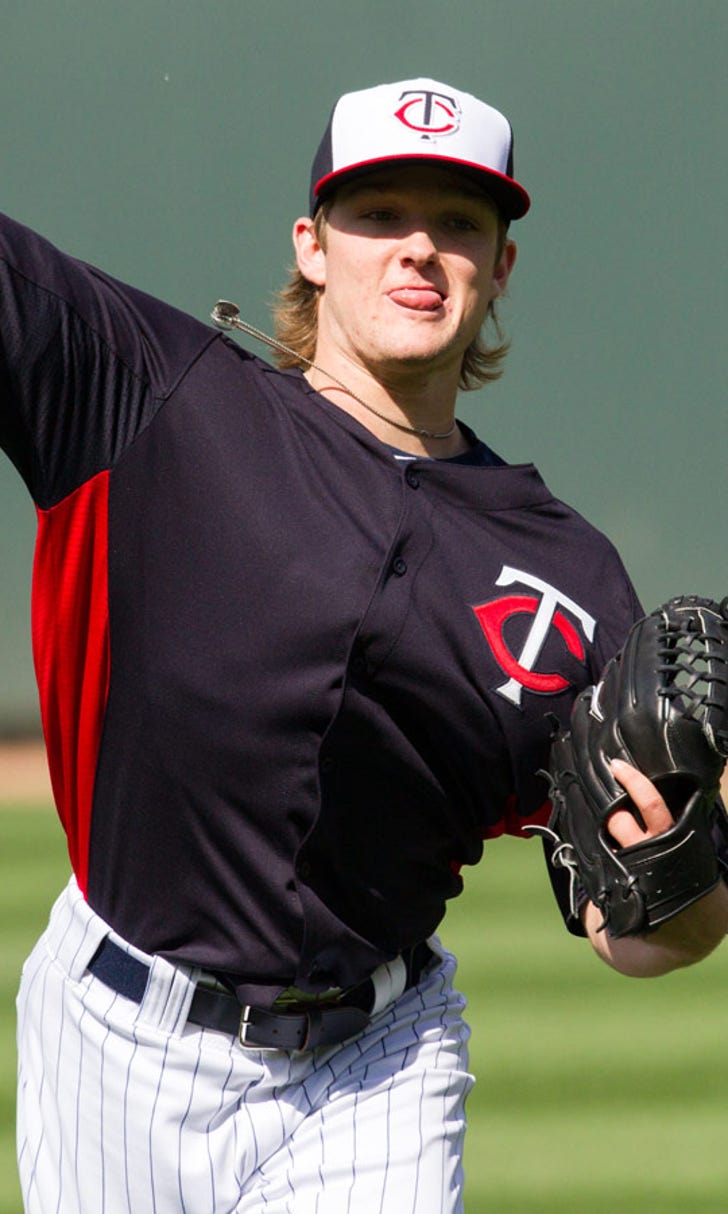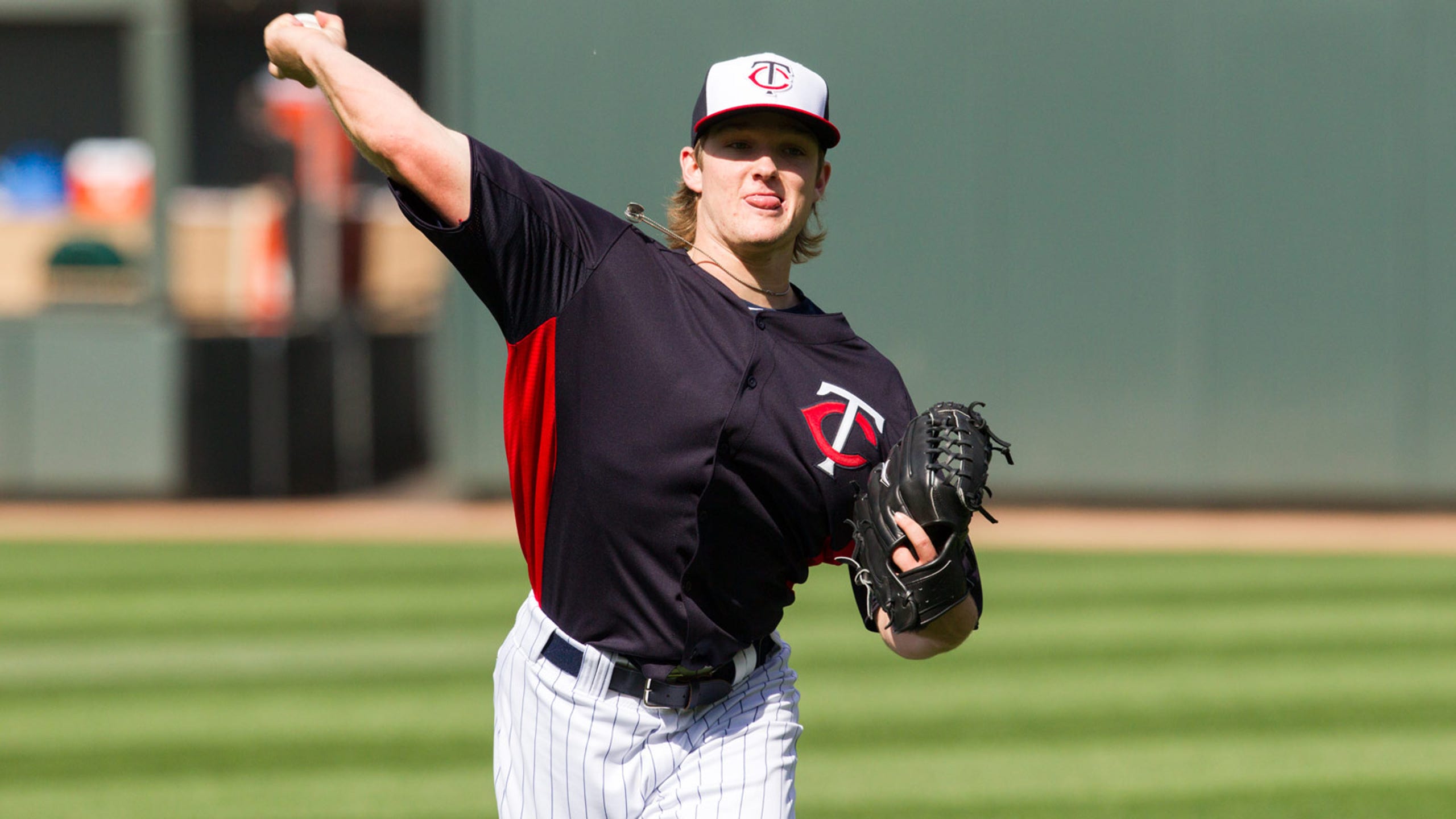 Twins prospect Stewart turns back to football to help with baseball
BY foxsports • February 3, 2015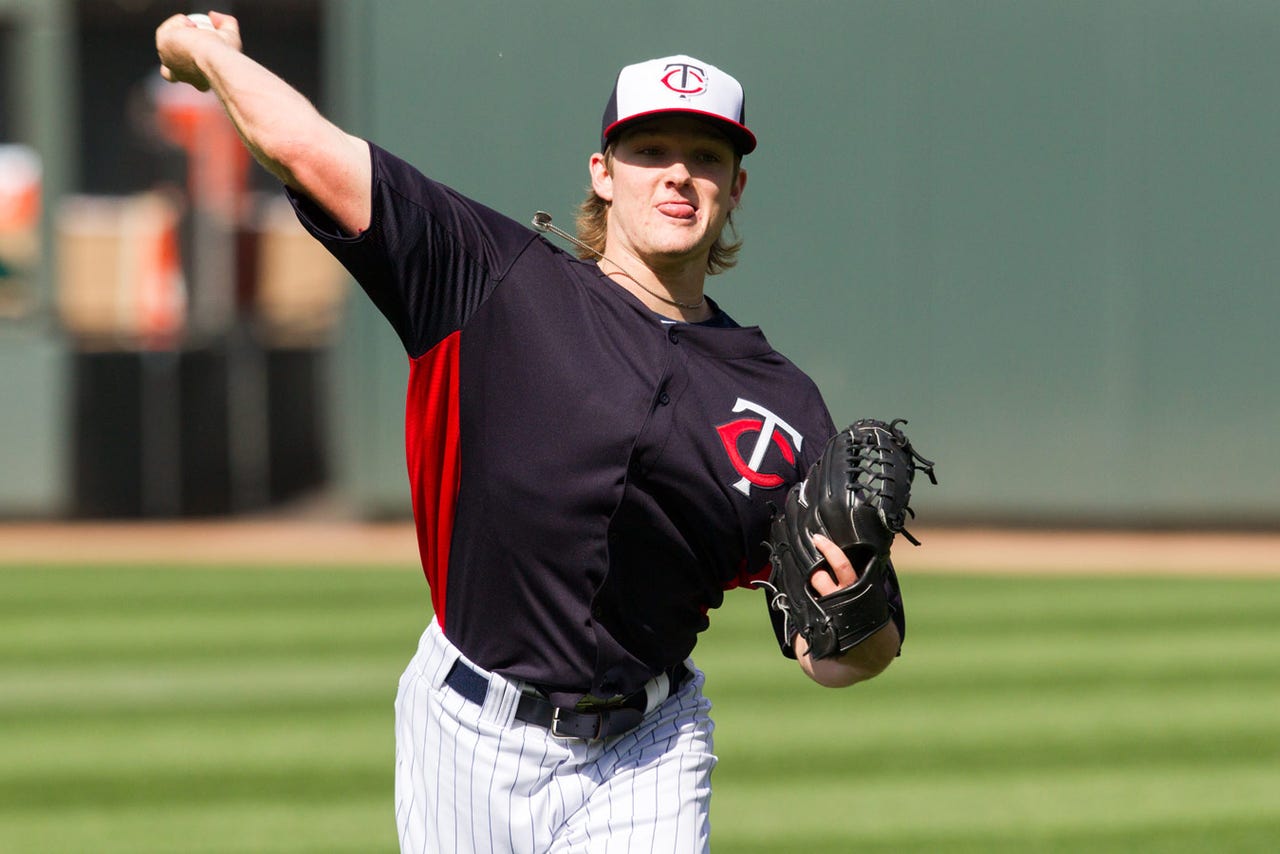 MINNEAPOLIS -- Kohl Stewart swears he doesn't miss being a quarterback.
The Twins pitching prospect was a two-sport star in high school and had a football scholarship to play quarterback at Texas A&M, but he chose to stick with his first love of baseball. It worked out pretty well for Stewart as the Houston native was taken fourth overall by Minnesota in the 2013 draft.
Stewart hasn't completely ditched his football days, though. In fact, he believes throwing a football every day this offseason has helped prepare him for the upcoming 2015 season.
After dealing with a shoulder injury last year that cost him almost a month of the season, Stewart has been focusing on rehabbing his right shoulder since his minor-league season ended in August with Low-A Cedar Rapids. Part of that regimen? Throwing a football.
"It's obviously a heavier ball, so it's going to build you some arm strength," Stewart said. "When I was in high school coming up and I had continuously thrown the football every day, that really was key to me making strides in high school and becoming a prospect, I guess you could say. I think for me, the football is something that I like doing and it definitely helps my arm strength."
Thanks in part to his routine of playing catch with a football, Stewart said late last month at his first trip to TwinsFest that his shoulder is 100 percent. In fact, he went as far as to say his shoulder has "never been as strong as it is right now."
That's good news for the 20-year-old right-hander, whose name sometimes gets lost in the shuffle of the Twins' top prospects. Fans are quick to talk about Miguel Sano and Byron Buxton, as well as pitching prospect Alex Meyer -- and for good reason. All three could possibly make their major-league debuts at some point in 2015.
A trip to the big leagues is a bit farther off for Stewart, who has spent just two seasons in the minors and pitched all of 2014 with Cedar Rapids. In 19 starts with the Kernels, Stewart was just 3-5 but had an impressive 2.59 ERA. He also struck out 62 batters and walked 24 in 87 innings.
Before the 2014 season, Baseball Prospectus ranked Stewart as the No. 54 prospect in baseball, and has him as the Twins' fourth-best prospect entering 2015. Baseball America has heaped similar praise on the young right-hander. He was the No. 52 prospect on the list before last season and is also graded as Minnesota's No. 4 prospect.
Twins fans have grown impatient after watching their team lose 90 or more games for a fourth straight season. As a result, many want to see the prospects up with the big-league club as Minnesota continues to build for the future.
Stewart knows, however, that patience is a virtue as he pays his dues in the minors en route to the majors.
"Those spots in the big leagues aren't given away. You've got to earn it," Stewart said. "Part of that process is working your way up through the minor leagues. . . . There's no reason to jump too far ahead. In my opinion, every guy's got to prove that they belong there."
Stewart said his goal for 2015 is to start the year at High-A Fort Myers. If all goes well, he hopes to advance up to Double-A Chattanooga at some point during the season if he can put together a strong first half.
That would get him a few steps closer to the majors, but he knows there's plenty of work to do before then. Stewart has continued to hone his pitches. He's hopeful to make a big step forward with his curveball this season while also developing his changeup. Stewart added a two-seam fastball to his repertoire last year and had success with that pitch in the instructional league. His slider remains his out pitch, and his fastball command continues to be something he's focused on.
In between all of that, he still finds time to sling the football around. Stewart doesn't bother to wonder what would have happened if he stuck with his other sport and gave up on his baseball career. Instead, he uses his second passion of football to help keep him healthy and strong for his true love: baseball.
"It's been a learning curve, for sure, but I think I have a program now where I know I can stay healthy," Stewart said. "I think I've made a lot of good strides, a lot of things in the weight room that I've been liking. Obviously my lower body's gotten a lot bigger, a lot stronger since I was finished last year. I'm pretty happy with where I'm at. I've got about a month left. I should be ready to go."
Follow Tyler Mason on Twitter
---