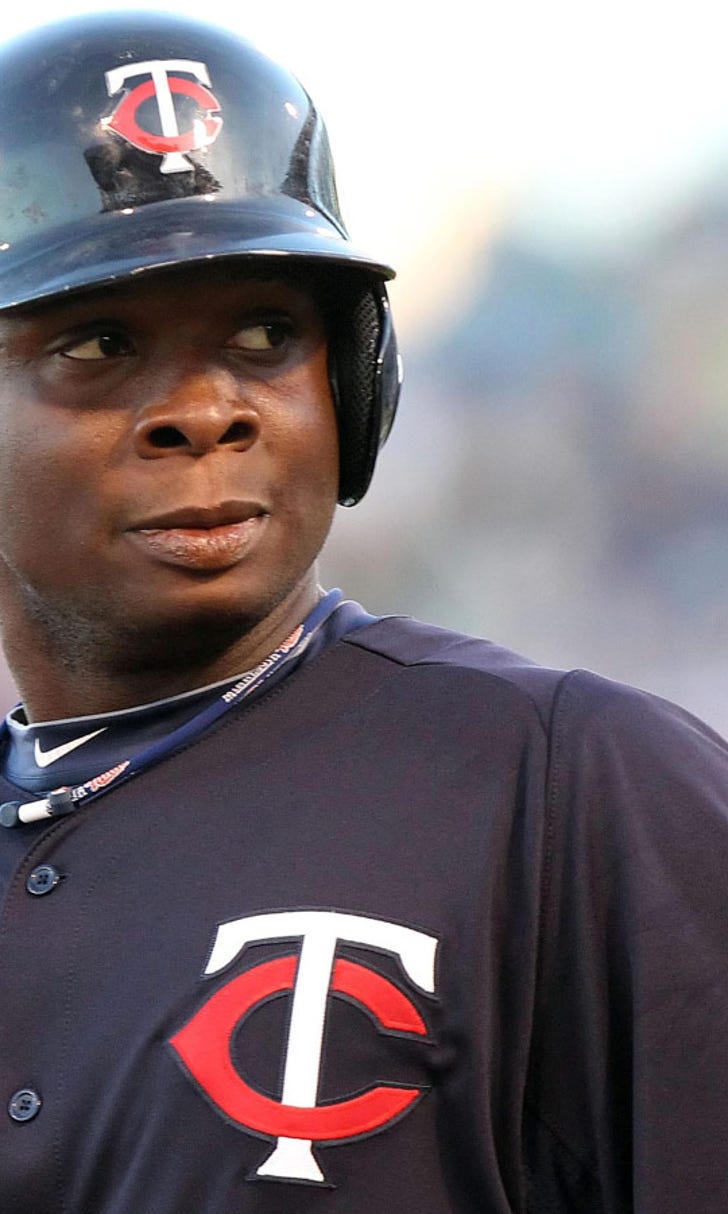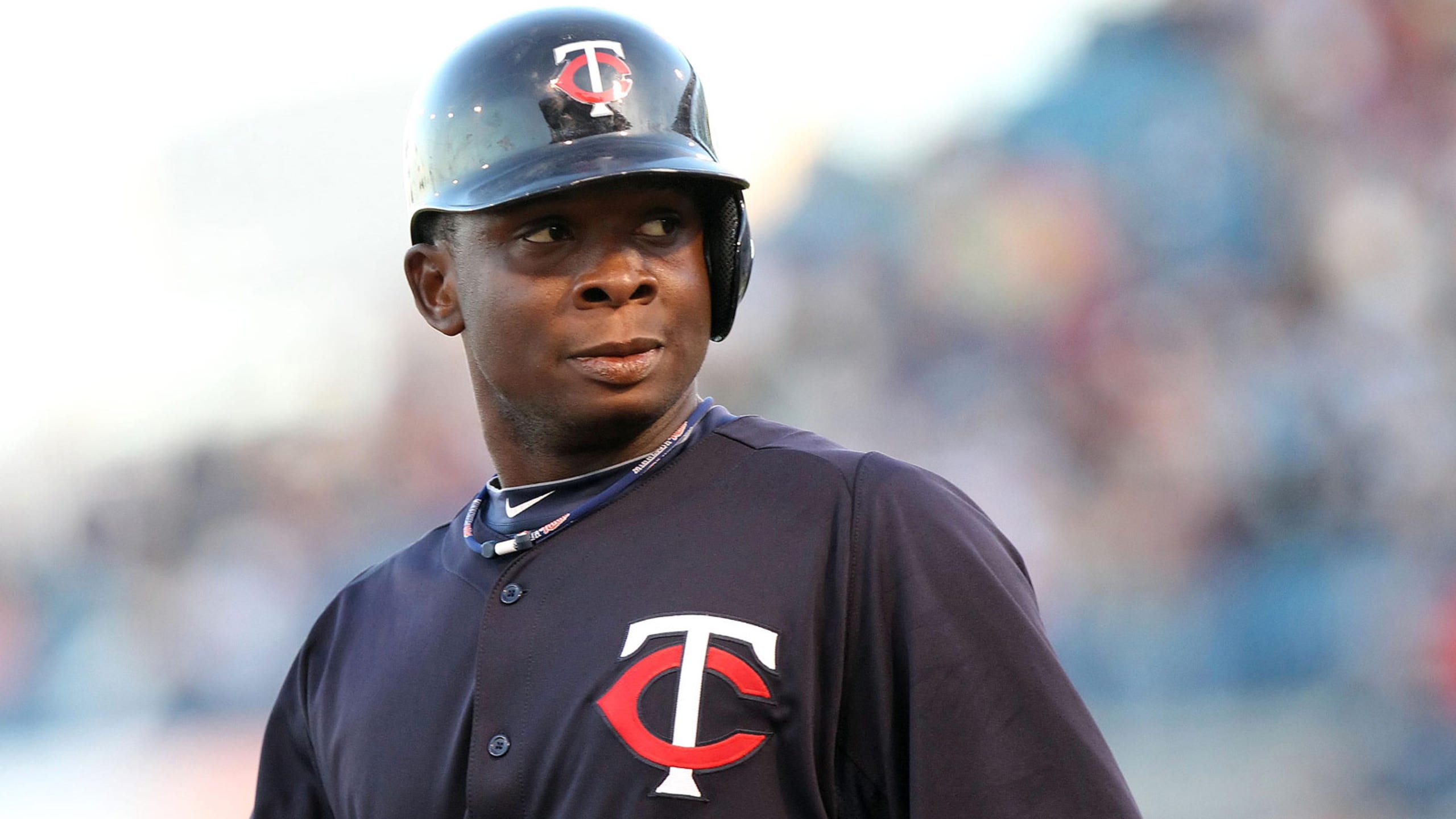 Twins prospect Sano to have Tommy John surgery
BY foxsports • March 1, 2014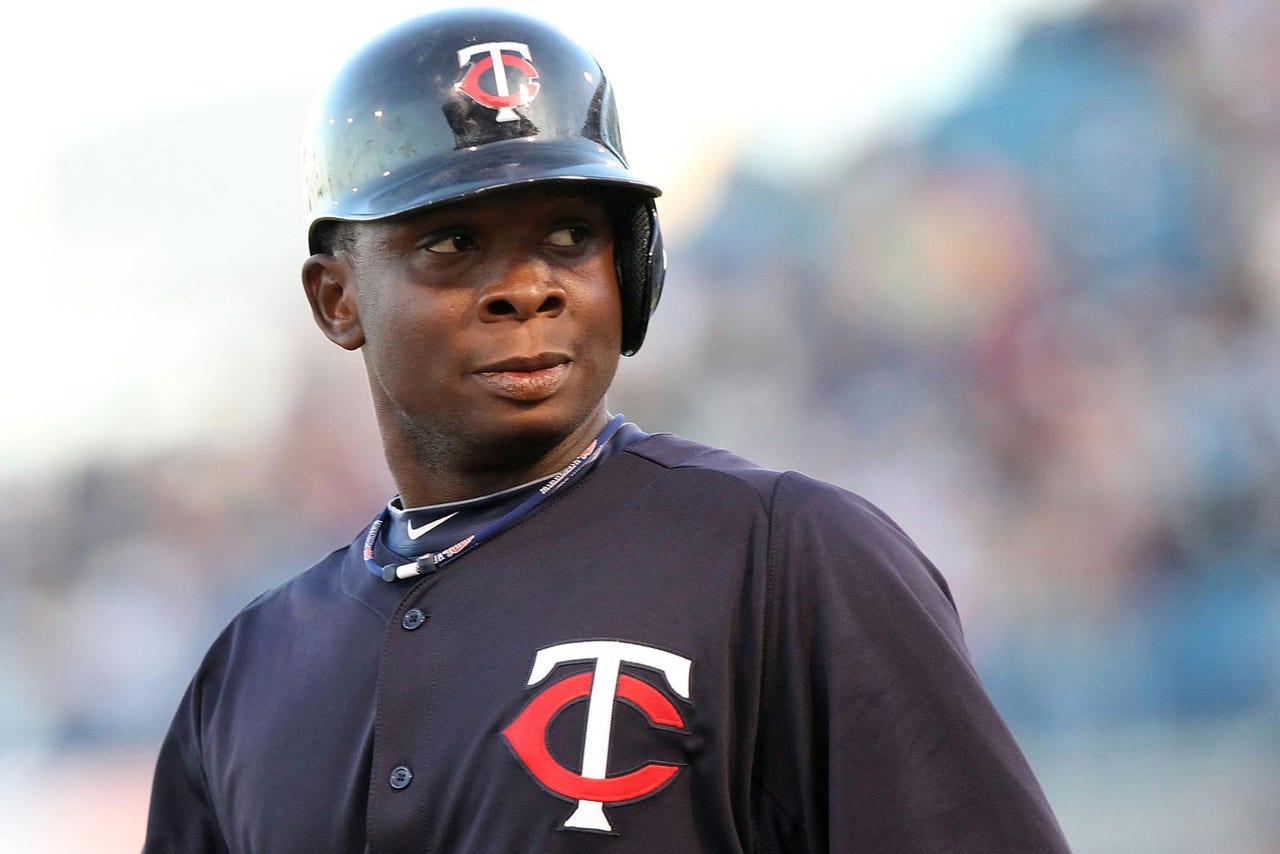 FORT MYERS, Fla. -- Minnesota Twins third base prospect Miguel Sano didn't receive the news he hoped for Saturday.
Sano, regarded as one of the top prospects in all of baseball, will have Tommy John surgery on his right elbow. He's expected to miss the entire 2014 season, with an estimated rehab time of eight months.
Sano has been dealing with soreness in his elbow since playing winter ball in the Dominican Republic. The 20-year-old third baseman had been cautious with his elbow this spring but took part in the Twins' intrasquad scrimmage on Thursday. During that scrimmage, Sano felt pain in his elbow while making a throw to first base and had his elbow examined.
After meeting with team trainers Saturday morning, Sano was visibly disappointed at the news as he packed his bags in the Minnesota clubhouse. Twins assistant general manager Rob Antony said the surgery has not yet been scheduled. The official diagnosis for Sano is a high-grade partial tear of the ulnar collateral ligament (UCL) in his right elbow.
Antony said he had no regrets about Sano opting to choose rehab over the surgery back in November when the problem arose initially. After talking with team doctors in November and getting a second opinion from renowned surgeon Dr. James Andrews, Sano and his representatives, as well as the Twins, chose to rehab the elbow with the hope of avoiding surgery. Antony said that tests showed that the tear in Sano's UCL had not gotten any worse since the original injury, but it also wasn't getting any better.
"He would have maybe been ready at the very tail end of the regular season, but if you can avoid surgery any time you have that chance, he might have not missed any of the season," Antony said. "So do you want to be back for a month of the season, or do you want to possibly be able to play the entire season if it works? . . . Everyone agreed that was the right course of action, so we don't have any regrets whatsoever on how it was handled."
It's a tough break for Sano, who hit a combined 35 home runs and drove in 103 runs in 2013 between High-A Fort Myers and Double-A New Britain and was ranked by Baseball America as the No. 6 prospect in baseball. It was unlikely that Sano was going to break camp with the Twins this spring, but many felt that he had a shot to make his major-league debut at some point during the 2014 season.
Saturday's news obviously changes that plan.
"I'm not going to speculate or guess or anything else. Who knows what kind of season he was going to have or what was going to happen in Minnesota," Antony said. "It's hard to tell."
The Twins have had their fair share of pitchers undergo Tommy John surgery in recent years, but it's not often that position players have the procedure done. In fact, Antony couldn't recall such a case with a Minnesota player. Dodgers outfielder Carl Crawford is one recent example in Major League Baseball of a position player undergoing the procedure. He had the surgery in 2012 on his left elbow and had his season shortened to 31 games, but he returned in about seven months and played 116 games in 2013.
Sano said he wasn't sure if he might be able to play later this season. He did say that he's confident he will come back just as strong, if not stronger, after the surgery.
"When I come back, I'm the same player," he said.
The surgery has become seemingly more commonplace in the game, and the success rate of the procedure is much higher than it once was in terms of players returning from the surgery. Like Sano, the Twins are confident that their prized prospect will be back and ready to go for spring training.
Still, it's not great news for an organization looking to turn things around after three straight years with 96 or more losses.
Follow Tyler Mason on Twitter
---