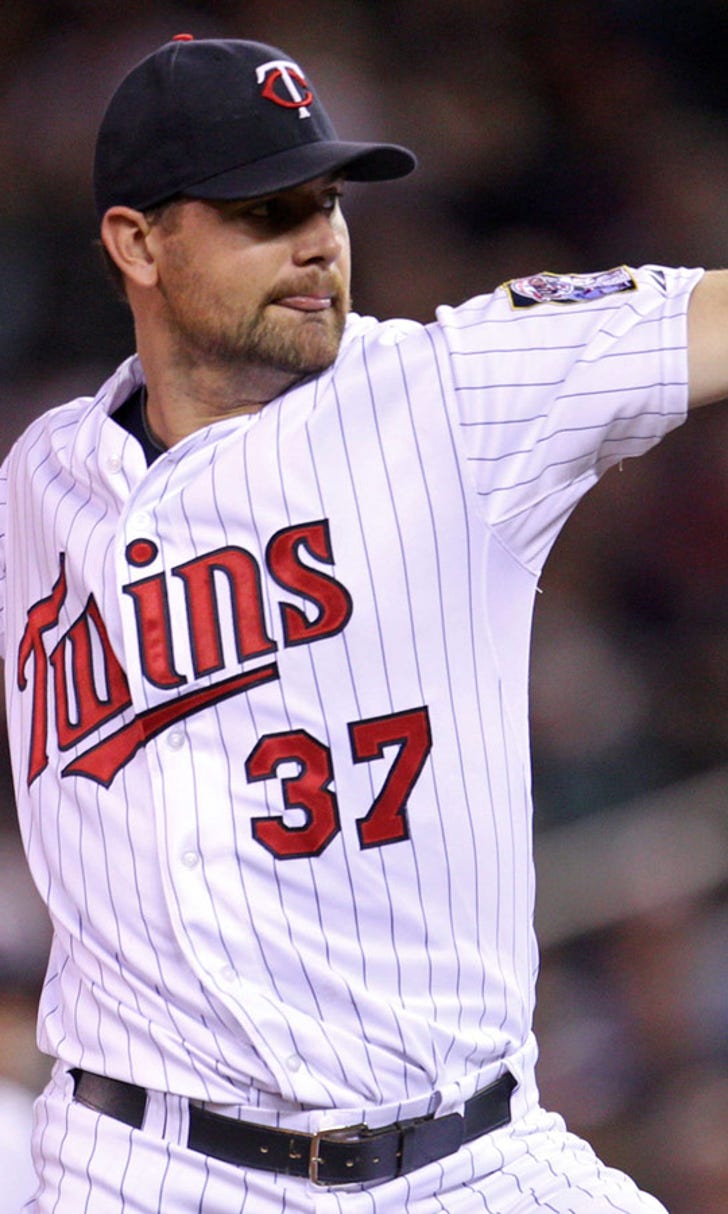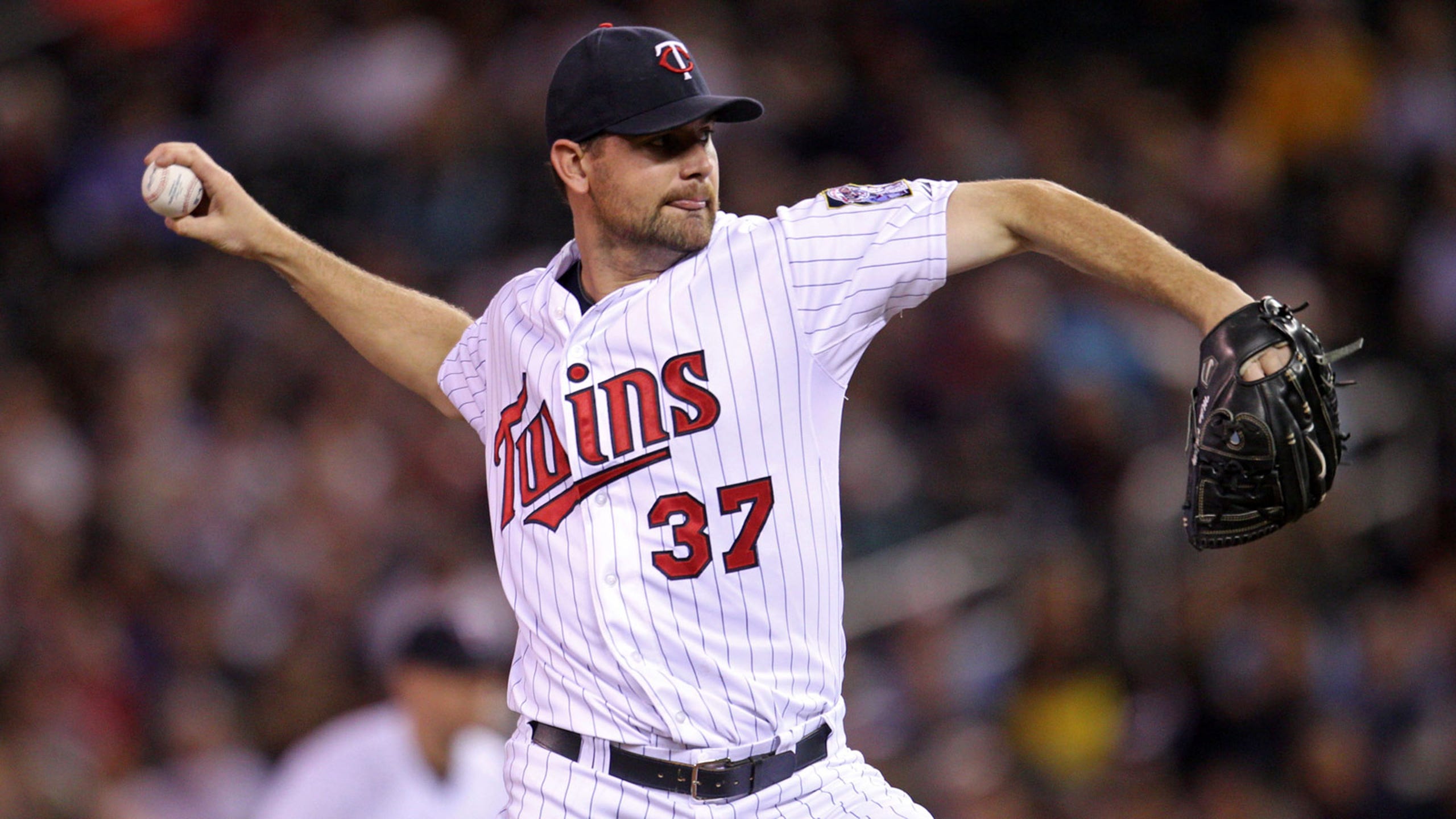 Twins' Pelfrey plans to take game to another level in 2014
BY foxsports • February 4, 2014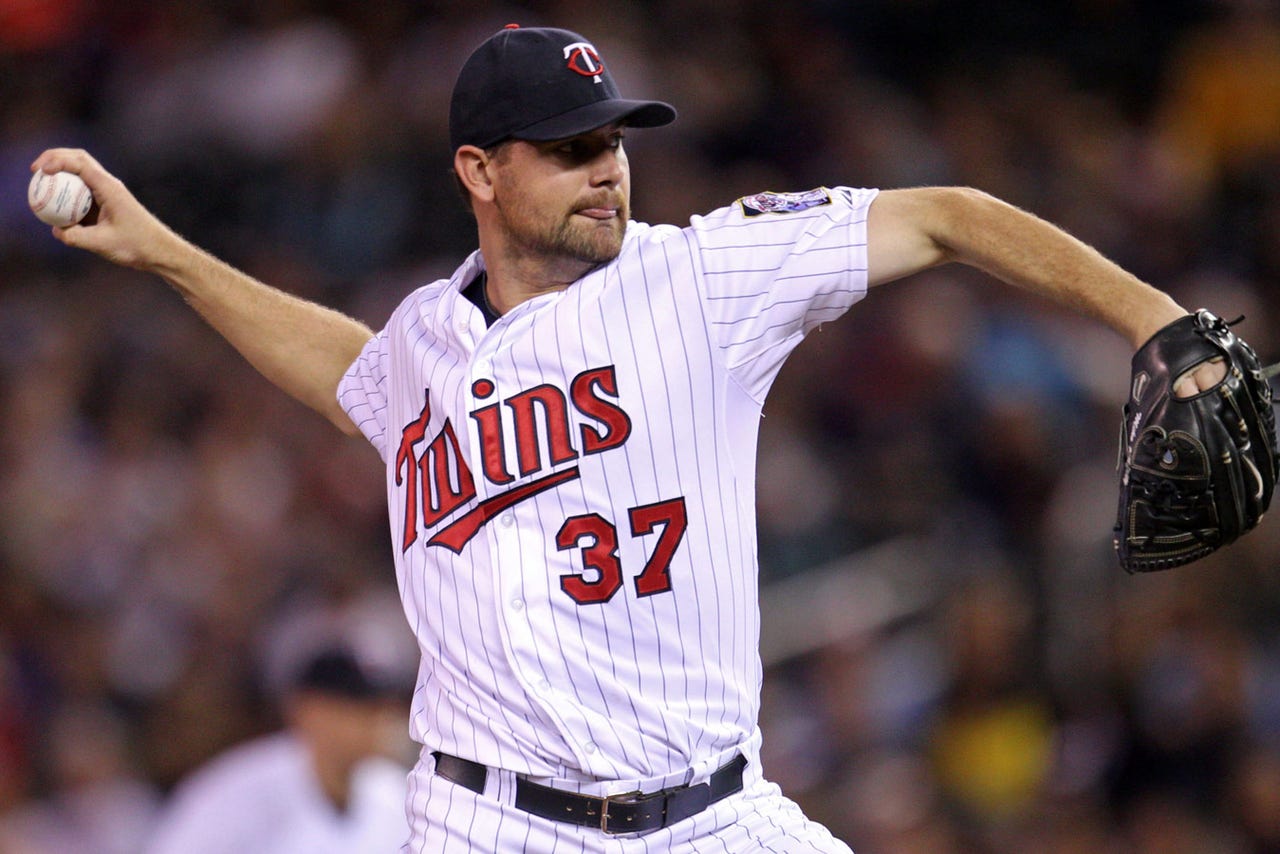 MINNEAPOLIS -- In his first season with the Minnesota Twins, right-hander Mike Pelfrey was given a corner locker in the clubhouse, a spot typically reserved for a veteran.
While Pelfrey was indeed entering his eighth season last year, he was still a newcomer in Minnesota. Yet it didn't take long for the Twins' younger players to gravitate toward Pelfrey, who served as a mentor and a leader throughout the 2013 season.
Perhaps that's one of the reasons why Pelfrey's teammates from last year's club were so excited to hear the news that the 30-year-old veteran re-signed with the Twins as a free agent, inking a two-year, $11 million contract.
"He's one of the strongest clubhouse guys that I've played with," said closer Glen Perkins. "He was really good last year and it was hard for him to get too involved because he was only signed to a one-year deal. So I think now that he's here for two, that'll be a good thing. He'll be able to assert himself in here a little more and be a little more comfortable doing it."
Pelfrey's influence among the Twins' younger pitchers has even rubbed off on some of those who have yet to pitch in the majors. Right-hander Alex Meyer is Minnesota's top pitching prospect and could make his big league debut at some point this season.
If he does, he may share a locker room with a guy he learned a lot from last spring.
"I was really excited about Pelfrey coming back. I really like Mike a lot. He talked to me quite a bit at spring training, took me out to dinner a couple times just to talk and get to know each other," Meyer said. "(Pitching coach) Rick Anderson called me and told me, he goes, 'I'll put you in the same group in spring training as Pelfrey so he can show you the ways.' I'm excited to go out there and be around those guys."
In his first year after having Tommy John surgery on his right elbow, Pelfrey was 5-13 with a 5.19 ERA in 29 starts with the Twins. Those stats certainly won't wow anybody, but Minnesota felt Pelfrey got stronger as the year went on and as he was further removed from the elbow surgery. After his ERA rose to nearly 7.00 in late April, Pelfrey stabilized things on the mound during the middle of the season. He posted a 3.60 ERA in the month of August and was able to stay healthy through the entire year -- a positive sign for someone coming off a major elbow surgery.
The hope now for Minnesota is that Pelfrey will enter the 2014 season even stronger than he was at the end of 2013. There's no doubt the Twins need him to pitch deeper into games than he did last year, when he reached the seven-inning mark just two times in his 29 starts.
"I think we're past worrying about that now with the arm problems and that stuff," said Twins manager Ron Gardenhire. "He's a self-proclaimed horse, and I expect him to take away that doubt from the elbow now and just let him be the horse he wants to be. We need innings. We need our starters to get seven innings, eight innings, nine innings if they want to, take all the pressure off the other guys. I think we signed some people that we can count on to do those things, and Pelfrey should be one of them."
Pelfrey showed during his time with the New York Mets that he indeed can be a workhorse. He topped the 200-inning plateau in 2008 and 2010 and threw 193 2/3 innings in 2011 before his 2012 season was cut short with an elbow injury.
The Twins put plenty of emphasis on addressing the starting rotation this winter, signing free agents Ricky Nolasco and Phil Hughes along with Pelfrey. Those three join veteran Kevin Correia to make up the top four spots in a seemingly improved rotation that was among the worst in the majors in 2013.
Pelfrey believes he can be a part of that turnaround, even after a somewhat disappointing season last year.
"I think the biggest thing is I feel normal," Pelfrey said last month at TwinsFest. "It's kind of been a normal offseason without having to go through three hours three times a week of rehab. I've been able to get after it a little more. I feel good about what I'm doing. I'm excited to get back out there and start competing."
Even before the 2013 season ended, Pelfrey openly expressed his interest in wanting to return to Minnesota as a free agent. He had talks with Anderson, Gardenhire and general manager Terry Ryan about the potential of pitching here again in 2014, and they were open to having Pelfrey back.
When the Twins officially re-signed Pelfrey in late December, it was music to his fellow pitchers' ears.
"The guy, he can be a jokester. He can kind of be a class clown a little bit," said left-hander Scott Diamond, one of several candidates for the fifth and final spot in the rotation. "But when it comes down to it, he's got your back and he's going to make sure that you have your head on straight and you're doing what it takes to be professional at the big league level. So he took a lot of guys under his wing, or at least made sure that a lot of the guys were doing the right thing. . . . "It's great to have him back because we know he's going to be that kind of voice for not just the pitching staff I think this year but for the entire team."
Follow Tyler Mason on Twitter
---