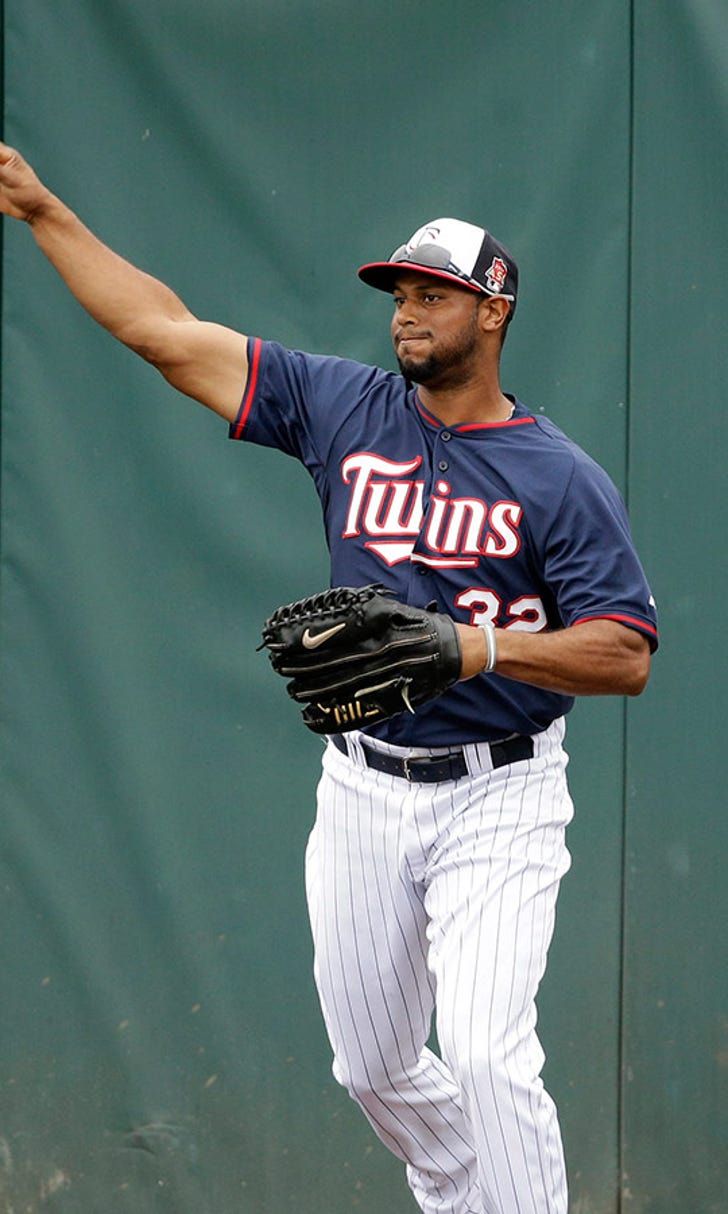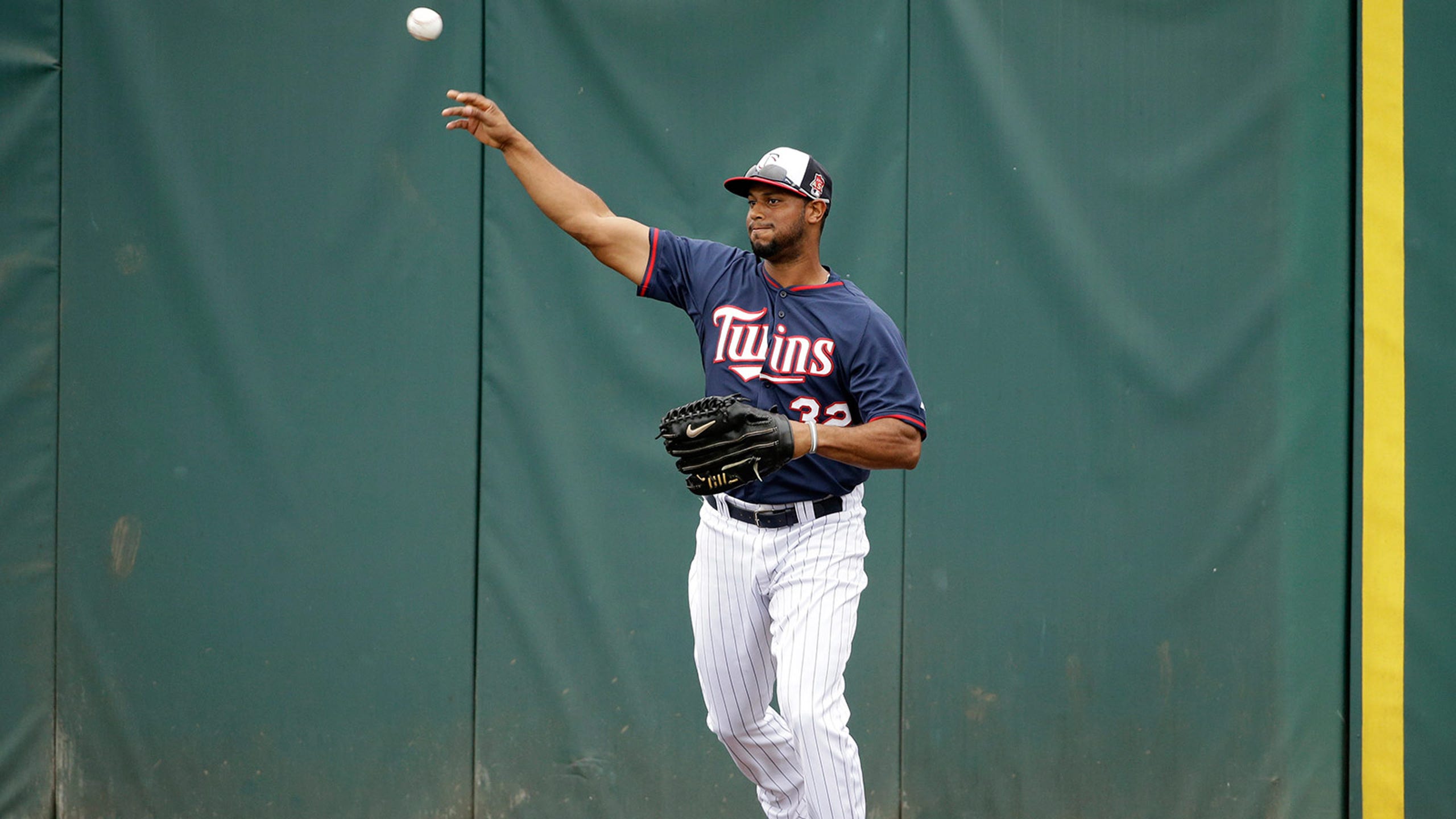 Twins' Hicks looks to go on offensive in making club
BY foxsports • February 27, 2014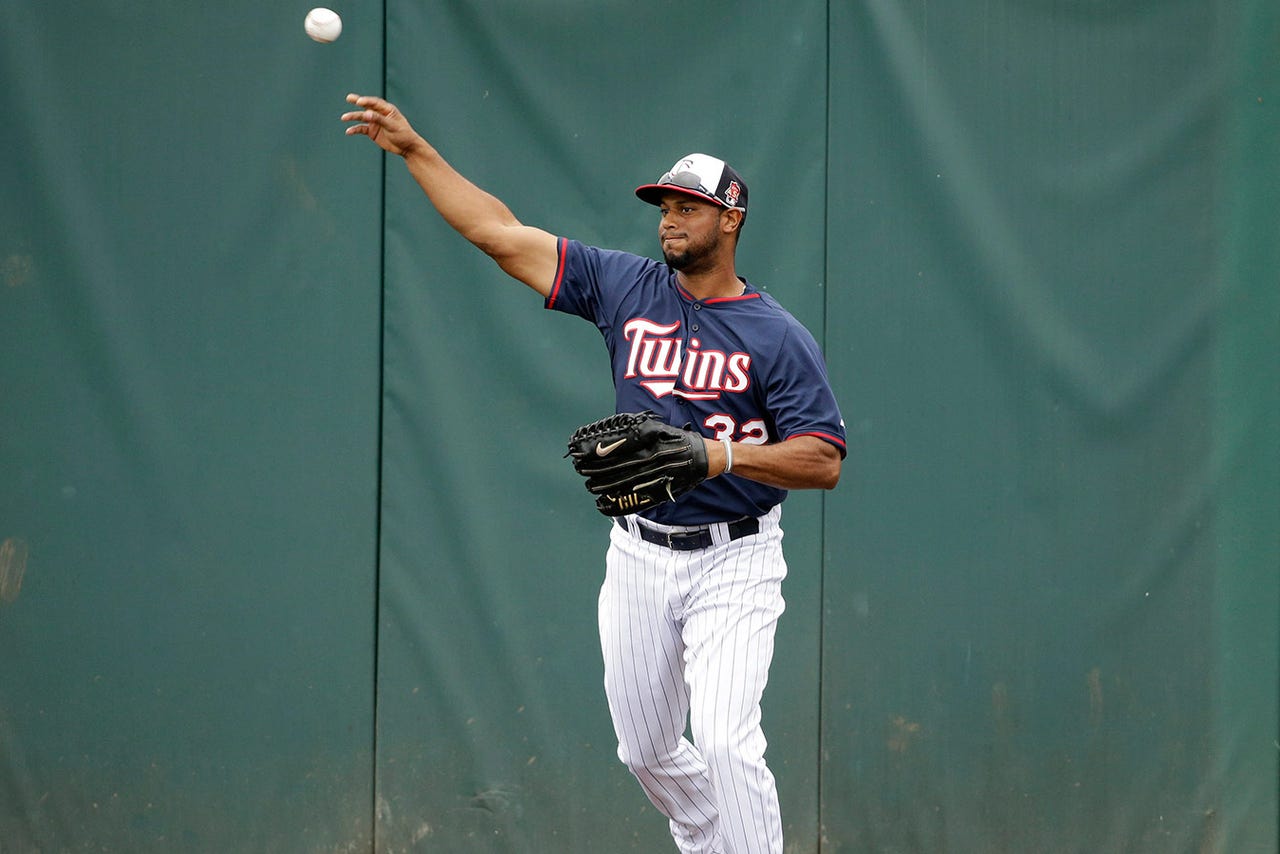 FORT MYERS, Fla. -- For most players, their rookie season is typically a memorable one. Twins center fielder Aaron Hicks would prefer to put his rookie year in the back of his memory bank.
That's because Hicks -- who had a stellar spring training in 2013 -- struggled mightily in his first season in the major leagues. After tearing up the Grapefruit League with a spring performance that included a three-homer game, Hicks simply couldn't make the adjustment to big league pitching.
Minnesota promoted Hicks to the major-league club out of camp last spring despite the fact that Hicks had yet to play above Double-A. But the Twins were limited with their options for center fielders, and Hicks' spring numbers made it too hard to say no.
Hicks' big-league numbers, however, forced the Twins to demote him to Triple-A late in the year. That's where he ended his 2013 season, and it's a place he hopes to avoid in 2014.
"I'm just trying to put the past in the past, really, and start looking forward to this upcoming year and do what I need to do to prepare for this season," Hicks said. "I'm kind of glad and not kind of glad that I went through that last year. It was a learning experience. I definitely learned a lot about myself as a player and about the league. Now going into this season, I'm more prepared and I know what I need to do to play at this level."
Hicks' rookie season got off to a slow start when he went 1-for-22 in his first five games. Things didn't get much better by the end of April, as he batted .113 in his first month in the majors. Hicks was eventually sent down to Triple-A Rochester in August after putting up less-than-impressive numbers in the majors: .192 batting average, .259 on-base percentage, 27 RBI, eight home runs and nine stolen bases in 81 games.
While Hicks shined defensively -- he made a number of highlight reel catches in center field, following in the footsteps of previous Twins center fielders -- he looked lost at the plate at times. He was nowhere near the player who batted .286/.384/.460 with Double-A New Britain in 2012.
Instead, the former first-round pick became almost a liability at the plate.
Aside from getting engaged this winter, Hicks said his offseason was focused on baseball. He worked this offseason on hitting outside fastballs, a pitch he struggled with in the majors last year.
"Most importantly, you've got to know the guys you're facing. You've got to learn about them and what they like to do in certain counts," Hicks said. "Also, the general things that go into playing in a big-league game -- the preparation that goes into it, being able to know what you want to look for in counts and also be able to have a certain idea of what you want to do in a game."
It wasn't a given entering last spring that Hicks would win the starting job, even after Minnesota traded away center fielders Denard Span and Ben Revere in exchange for pitching. And after a shaky rookie season that saw him end the year in the minors, there are once again no guarantees of a roster spot.
The Twins do have some competition for Hicks in center field this year, as Alex Presley and Darin Mastroianni both figure to get some looks at that position. Presley came to Minnesota from Pittsburgh in the Justin Morneau trade and held down the starting center field job at the end of the year. Mastroianni was hampered by injuries in 2013 and played in just 30 games.
There are several position battles to watch closely this spring. Hicks, Presley and Mastroianni in center field should certainly be one of them.
"They know what's out there, what's available. They all know," Twins manager Ron Gardenhire said of his players fighting for roster spots. "The intensity's there for them. They know it's not going to be easy. You've got to go out there and get it done on the field."
Hicks' spring is off to a decent start after tripling in Thursday's intrasquad scrimmage. But there's still a long ways to go between Minnesota's first Grapefruit League game on Friday and the regular-season opener on March 31 in Chicago.
For Hicks to break camp with the Twins and head north to start the season, he'll have to put his 2013 season behind him. He won't necessarily have to produce the eye-popping numbers he did last spring, but he'll need to be more consistent at the plate than he was during the regular season last year.
"I guess in that aspect I'm more trying to do exactly what I did last year: have a good spring and work on certain pitches and try to get as many hits as possible and just go out there and play," Hicks said. "Whatever happens happens."
Follow Tyler Mason on Twitter
---