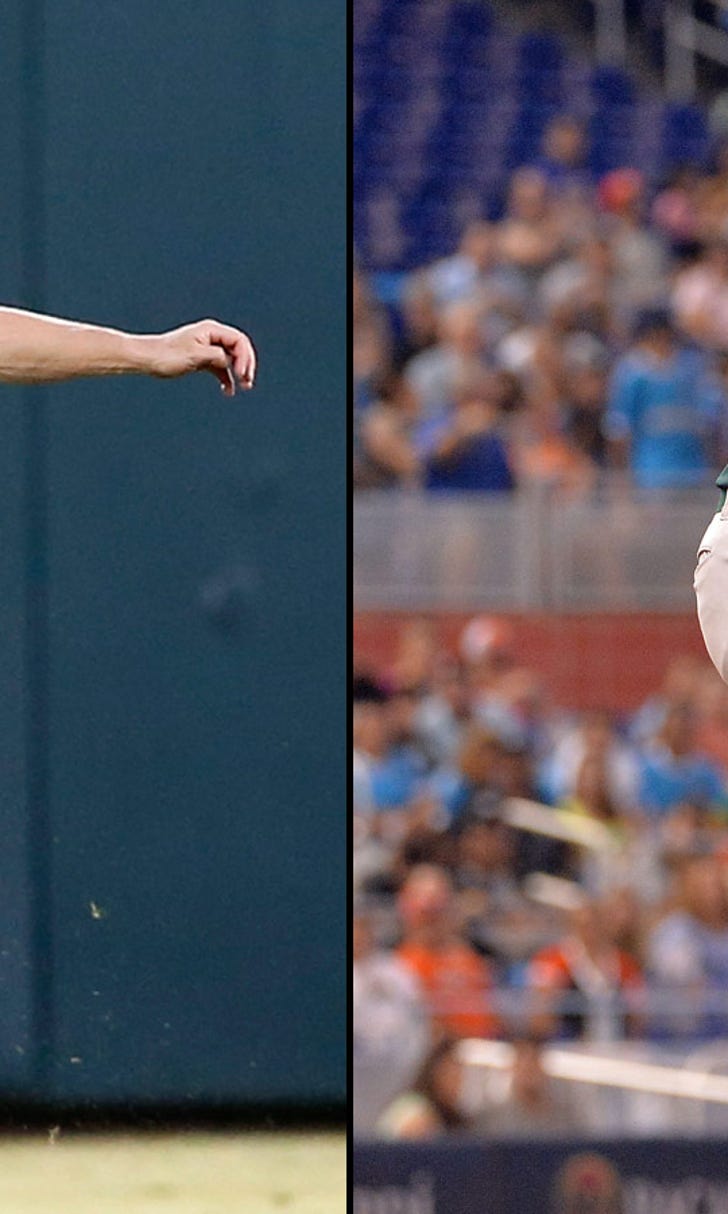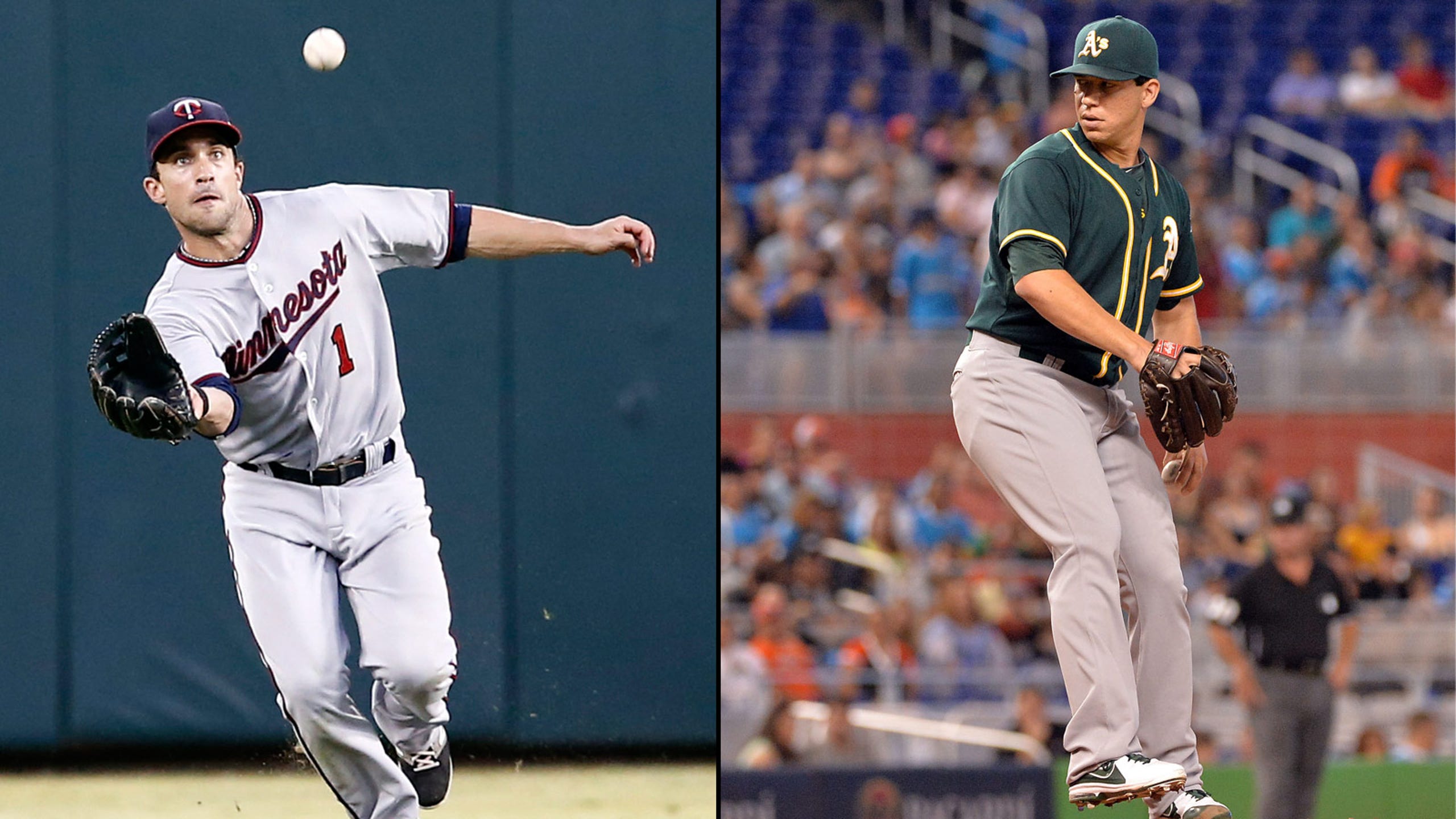 Twins have successful trade deadline day, might not be done dealing
BY foxsports • August 1, 2014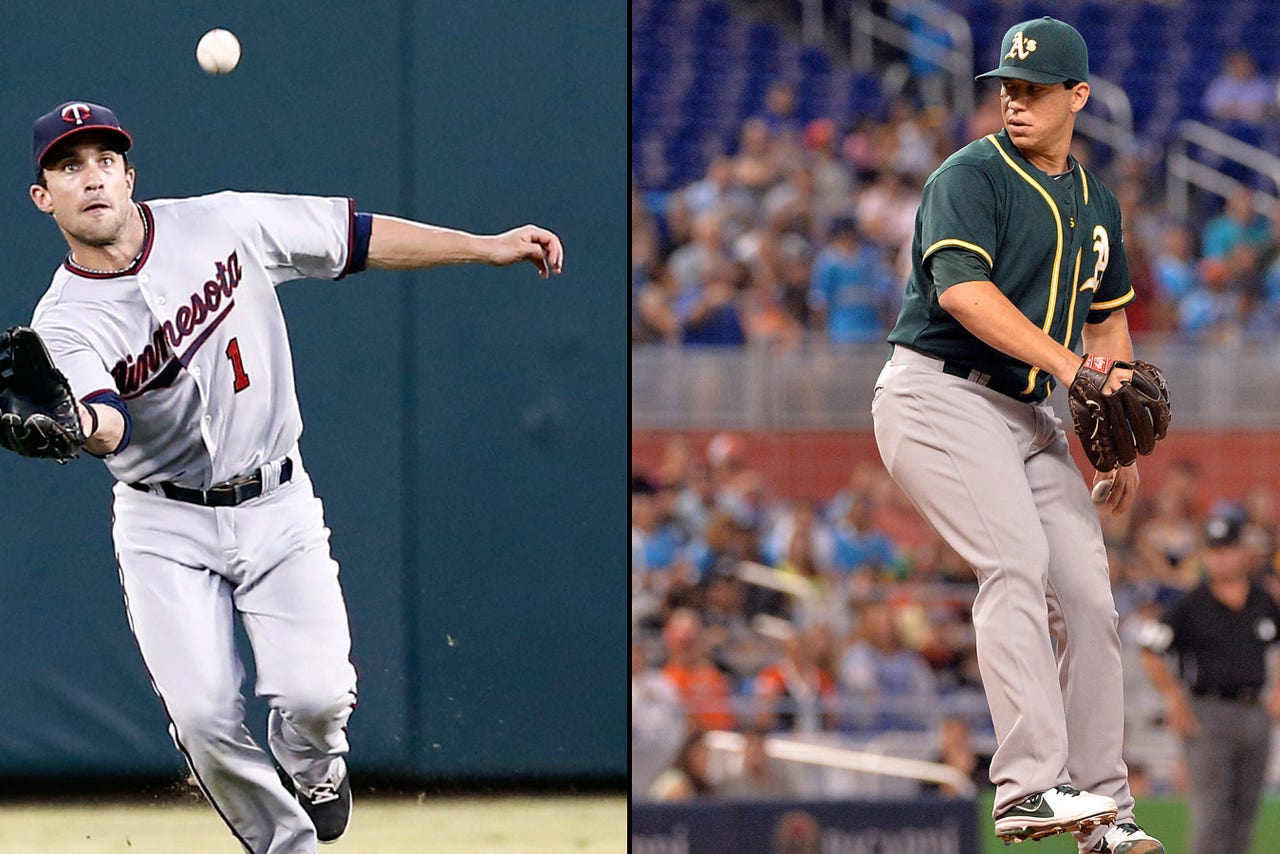 The official announcement came from the Minnesota Twins shortly after 10 a.m. CT Thursday that they had traded outfielder Sam Fuld to Oakland for left-hander Tommy Milone. It was one of the earlier trades made on the final day of Major League Baseball's non-waiver trade deadline, and it was expected to be the first of at least a few moves made by the Twins that day.
Instead, all was quiet on Minnesota's trading front from then until the 3 p.m. deadline.
Several Twins players had been rumored to be on the trading block. Among those was left fielder Josh Willingham, who, at the age of 35, could still provide some power to a contending team needing a big bat in its lineup. Willingham has 11 homers in 60 games for Minnesota this year and is two years removed from career numbers in home runs (35) and RBI (110).
While a handful of other outfielders were dealt Thursday, including San Diego's Chris Denorfia to Seattle (a possible landing spot for Willingham), the Twins' left fielder stayed put. But that doesn't necessarily mean he'll finish the season in Minnesota. Willingham could be one of the Twins' top candidates for an August trade before the waiver deadline on Aug. 31. Minnesota swung a deal like that last year when Justin Morneau cleared waivers before he was dealt to the Pittsburgh Pirates, and it did the same thing in 2011 when Delmon Young was traded in mid-August to Detroit.
Another Twin who some thought could be traded Thursday was catcher Kurt Suzuki. Not only did Suzuki not get traded, but he also received a contract extension from Minnesota that will pay him $6 million a year for 2015 and 2016. The contract also has a vesting option for 2017, meaning it could turn out to be a three-year extension. With several teams needing help at catcher, Suzuki -- fresh off his first All-Star appearance -- seemed like a logical trade chip, as he was signed to just a one-year deal.
The contract extension likely meant one of two things for the Twins. Either they couldn't find a trade partner to deal Suzuki to, or the club doesn't feel comfortable with its catching situation aside from Suzuki. Minnesota's catcher of the future was supposed to be Josmil Pinto, who has played in the majors in parts of the last two seasons. But he remains raw defensively and may not be ready for everyday catching duties. He continues to work on his defense at Triple-A Rochester.
"I don't think we look at Pinto any differently than we did coming out of spring training, in that we think he could be a good tandem with Suzuki," Twins assistant general manager Rob Antony told FOXSportsNorth.com. "Right now he's right where he should be in Rochester, where he's working on his defensive game. . . . In the future, we believe Pinto's going to improve his defense, and the hitting's going to continue to progress. All of a sudden you have a good offensive catcher who's improving his defense, along with a well-rounded veteran."
The names of a few other Twins players had been mentioned as possible trade options, including relievers Brian Duensing and Casey Fien, and starting pitcher Kevin Correia. But Minnesota, in the end, made just the one trade Thursday. Of course, the Twins did deal veteran Kendrys Morales to Seattle on July 24, beating the rush before the final day of the trade deadline. Minnesota received pitcher Stephen Pryor in return for Morales, who is just 2-for-22 for the Mariners in six games since the trade.
While Minnesota made just the one move Thursday, the Twins' foes in the American League Central, the Detroit Tigers, made perhaps the biggest trade of the day. The Tigers were part of a three-team deal that netted them 2012 Cy Young winner David Price from Tampa Bay. Detroit sent outfielder Austin Jackson to Seattle and pitcher Drew Smyly to the Rays. The addition of Price bolsters what was already the best rotation in the AL Central, a staff that now consists of the last three AL Cy Young winners -- Price, Max Scherzer (2013), and Justin Verlander (2011).
All in all, the moves the Twins made at this year's trade deadline should be viewed as a success. With the Morales move, they shipped a struggling and aging veteran and netted a 25-year-old reliever with major league experience. By trading Fuld, Minnesota's outfield depth is temporarily thinned, but the Twins receive a 27-year-old left-handed pitcher with a 3.84 ERA in 80 career games.
While Minnesota had a productive day on the trade deadline, the moves the Twins -- and every other team in the AL Central -- made Thursday paled in comparison to what the Tigers pulled off. With Price under contract with Detroit through 2015, the Tigers' rotation should once again be locked and loaded next year.
Follow Tyler Mason on Twitter
---