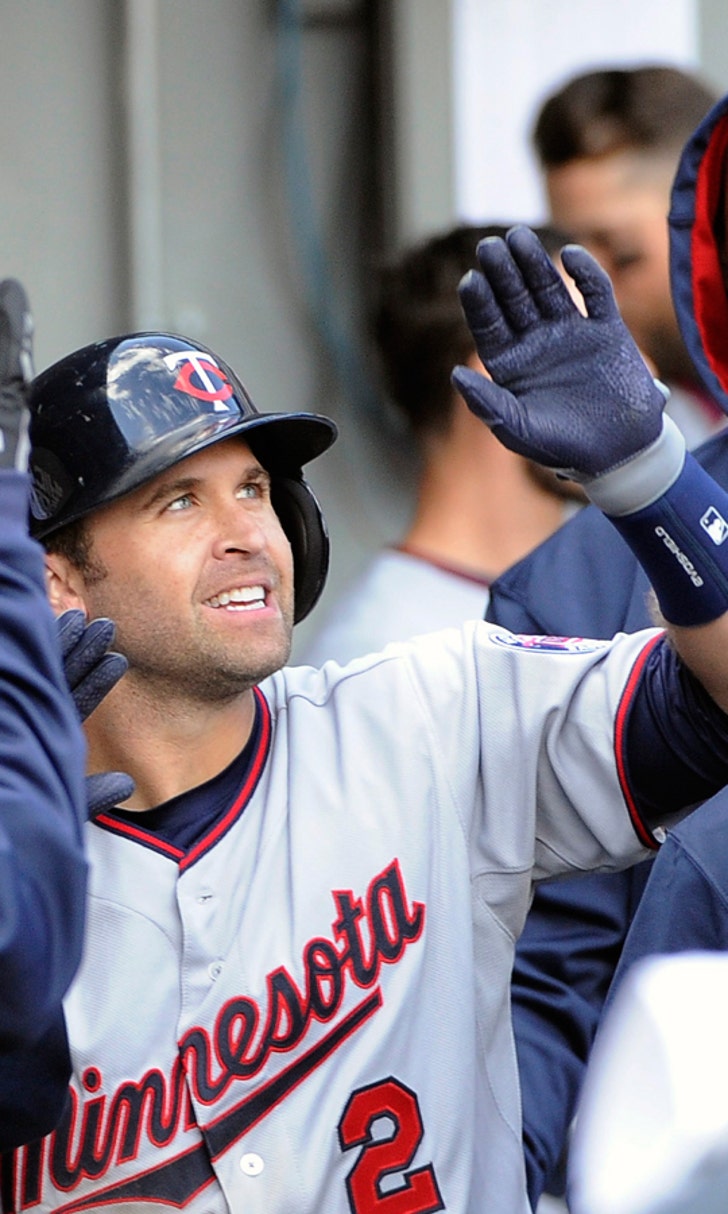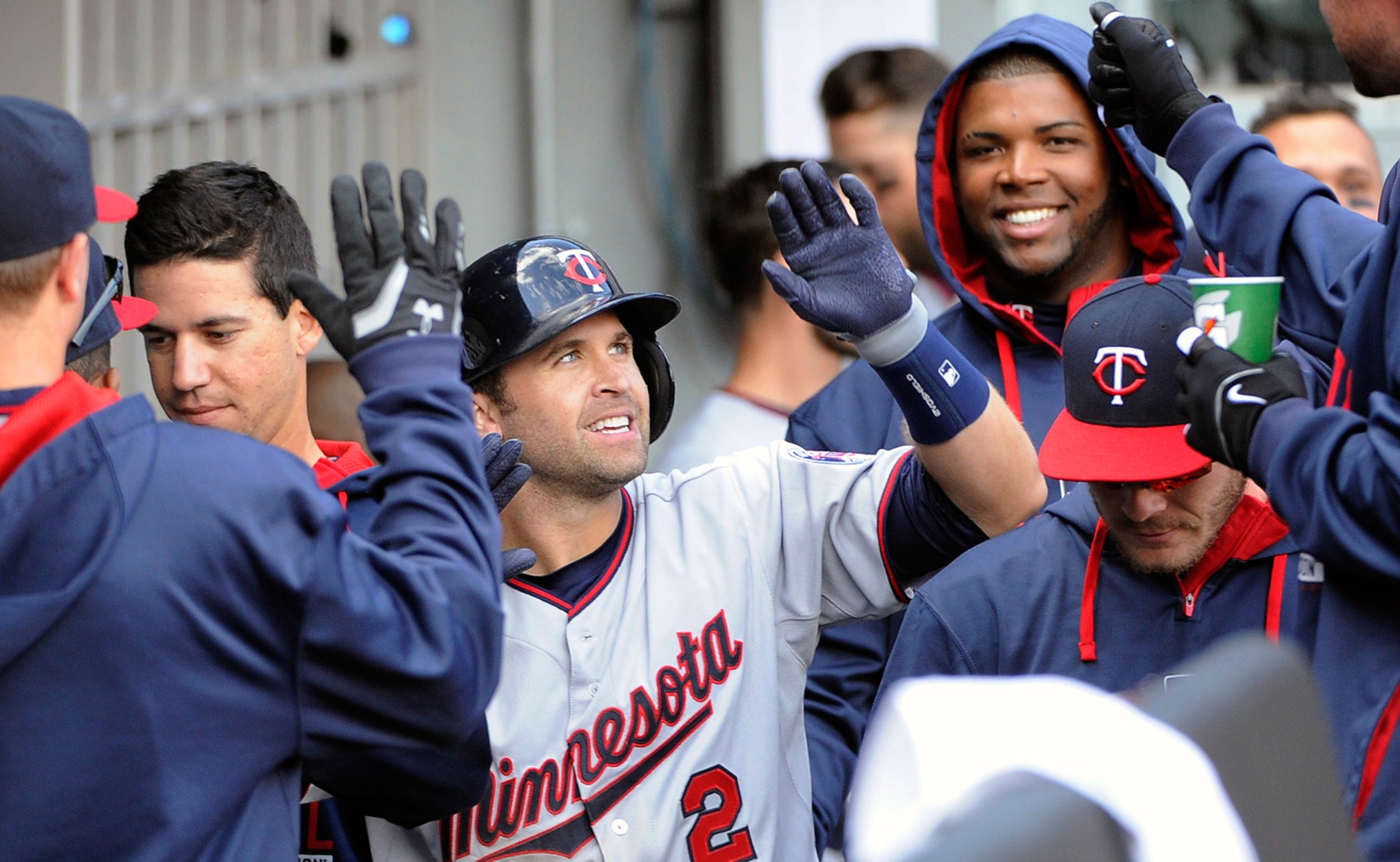 Twins get Molitor first win as manager
BY foxsports • April 10, 2015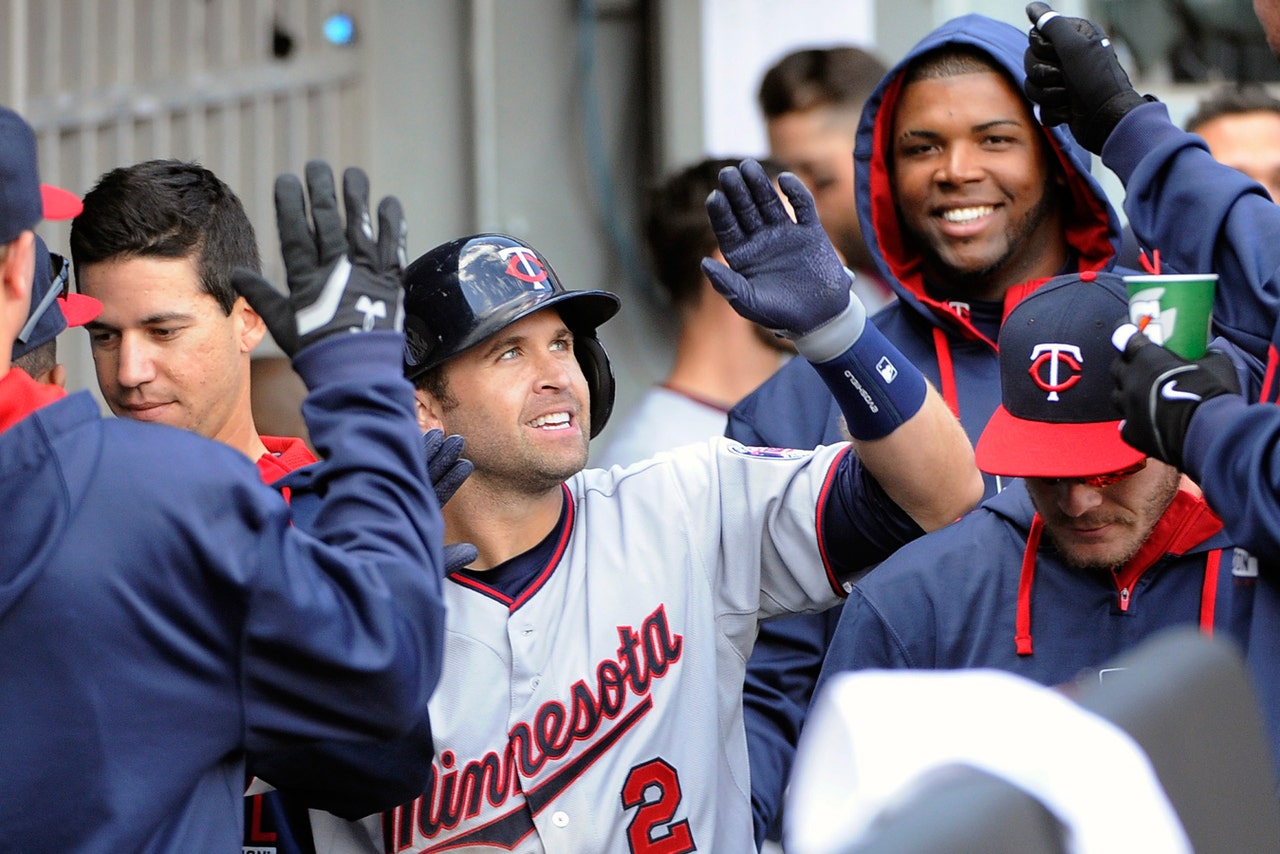 CHICAGO -- The Minnesota Twins picked up their first win under Paul Molitor. Then they had some fun with their first-year manager.
Tommy Milone pitched two-hit ball into the eighth inning, and Minnesota beat the White Sox 6-0 Friday in Chicago's home opener.
The Twins celebrated by dousing their manager with beer and showering him with praise.
"(Molitor's) a guy that has a good relationship with everybody," Brian Dozier said. "You want to get the first one under your belt -- for him. It's big."
Joe Mauer reached base four times, with an RBI single and three walks. Eduardo Escobar doubled and scored twice hours after his fiancee gave birth to a boy, and Dozier homered.
The Twins got some relief after getting knocked around in a three-game sweep at Detroit, while the White Sox (0-4) matched their worst start since 1995.
"If this happens in the middle of the season sometime, nobody's making as big (a) deal about it," third baseman Gordon Beckham said. "Now that we're starting the season like this it's made out to be a lot bigger than it is. But I can promise you that we don't feel that in the clubhouse."
Milone (1-0) yielded a bunt single to Micah Johnson in the third and retired the next 16 batters before Tyler Flowers chased him with a two-out double in the eighth. He struck out seven and walked two.
"If we're gonna try to reverse our trend here in a little bit, it's gonna start with the guys we put on the mound to start ballgames," Molitor said. "And Tommy was great."
Brian Duensing retired Johnson on a fly to left to end the eighth and worked the ninth for his first save.
The game ended with Adam Eaton, who led off the inning with a double, getting thrown out trying to score on a pop fly by Jose Abreu to the shortstop Escobar in shallow left. The ball came loose after Eaton got tangled with Kurt Suzuki, but the catcher held on long enough.
After going scoreless through the first 24 1/3 innings and getting pounded a combined 22-1 in the Tigers series, the Twins grabbed a 1-0 lead in the first when Mauer drove in Escobar with a single. Escobar also led off the fifth with a double and scored from third on a wild pitch by Hector Noesi (0-1) with the bases loaded.
Dozier made it 3-0 in the sixth with a drive to left off Matt Albers for his first homer after hitting a career-high 23 last year. Jordan Schafer capped a three-run eighth by driving in two with a bloop single off Zach Putnam.
Noesi lasted 4 2/3 innings for Chicago, allowing two runs and four hits. He struck out six but struggled with his control, walking six, throwing two wild pitches and hitting a batter.
The White Sox, who were swept by defending AL champion Kansas City in their opening series, finished with three hits.
Twins righty Ricky Nolasco is headed to the 15-day disabled list because of inflammation in his pitching elbow. Molitor said the move likely will be made Saturday, with Trevor May getting called up from Triple-A Rochester. May will start Monday's home opener against Kansas City.
On Saturday, right-hander Jeff Samardzija (0-1, 7.50 ERA) makes his first home start for the White Sox, while righty Mike Pelfrey pitches for Minnesota.
---