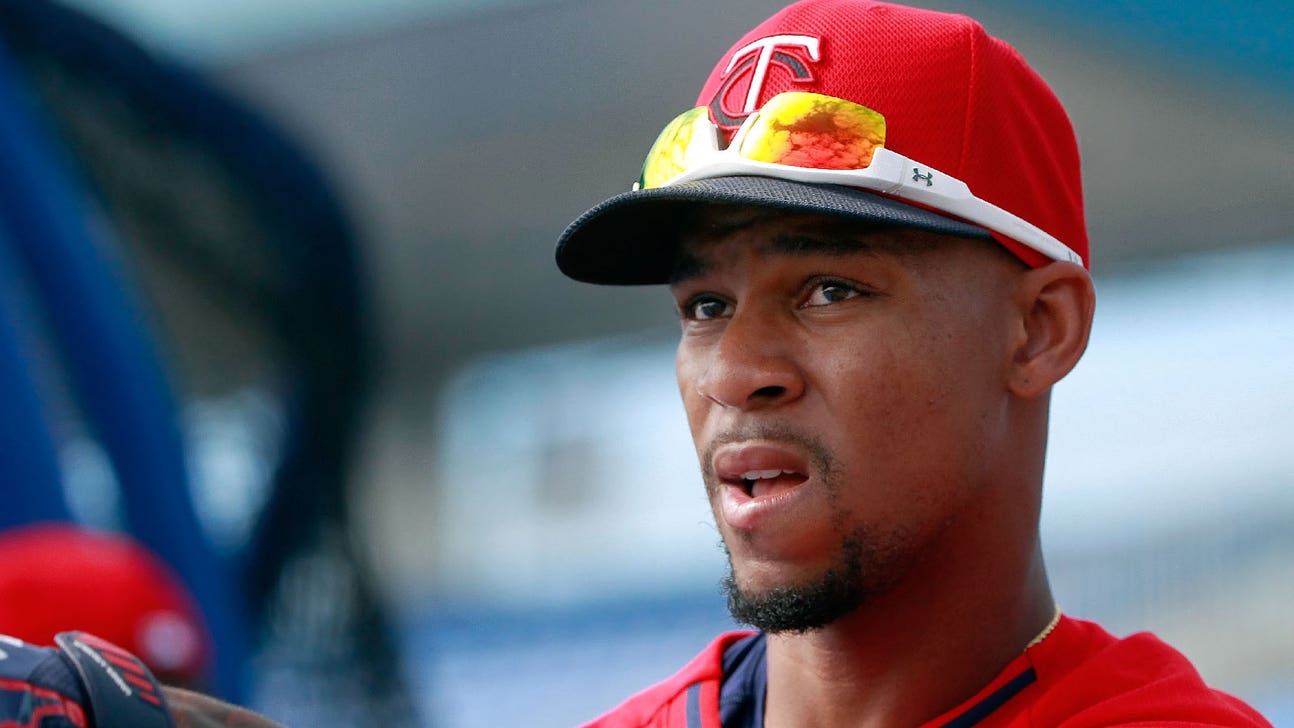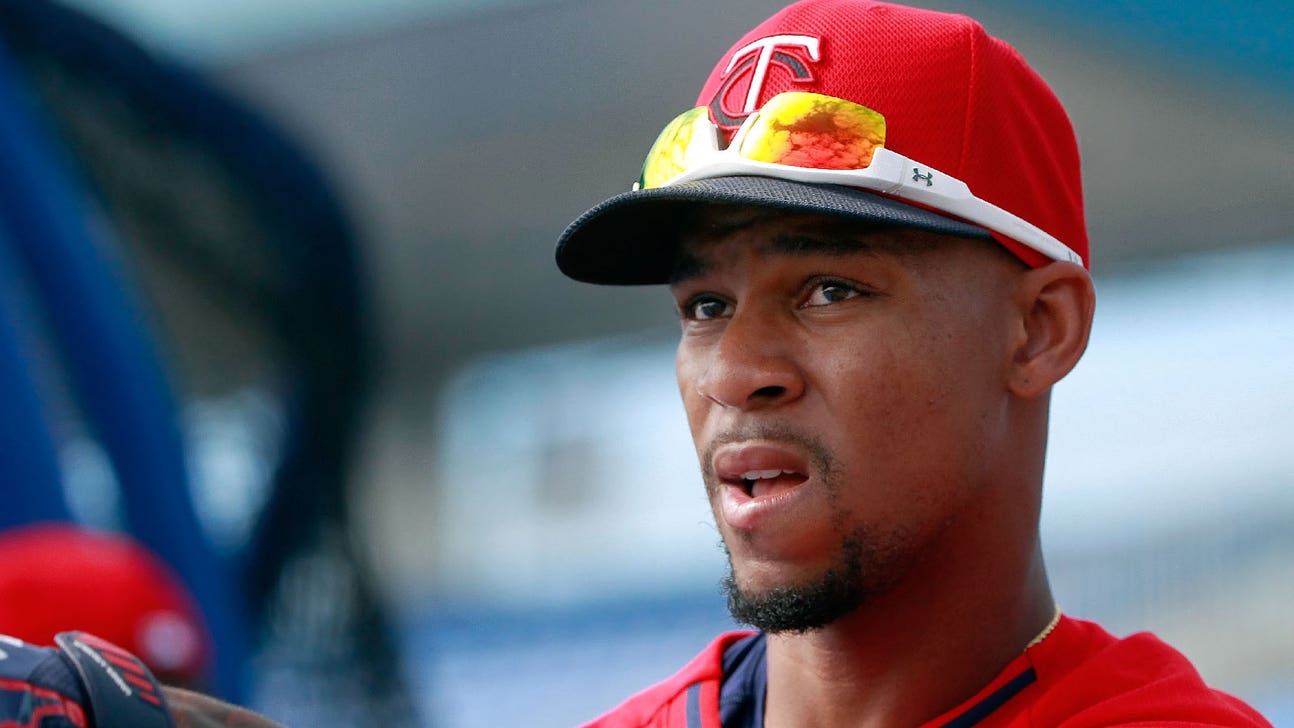 Twins call up top prospect Buxton, who will make debut Sunday
Published
Jun. 13, 2015 6:17 p.m. ET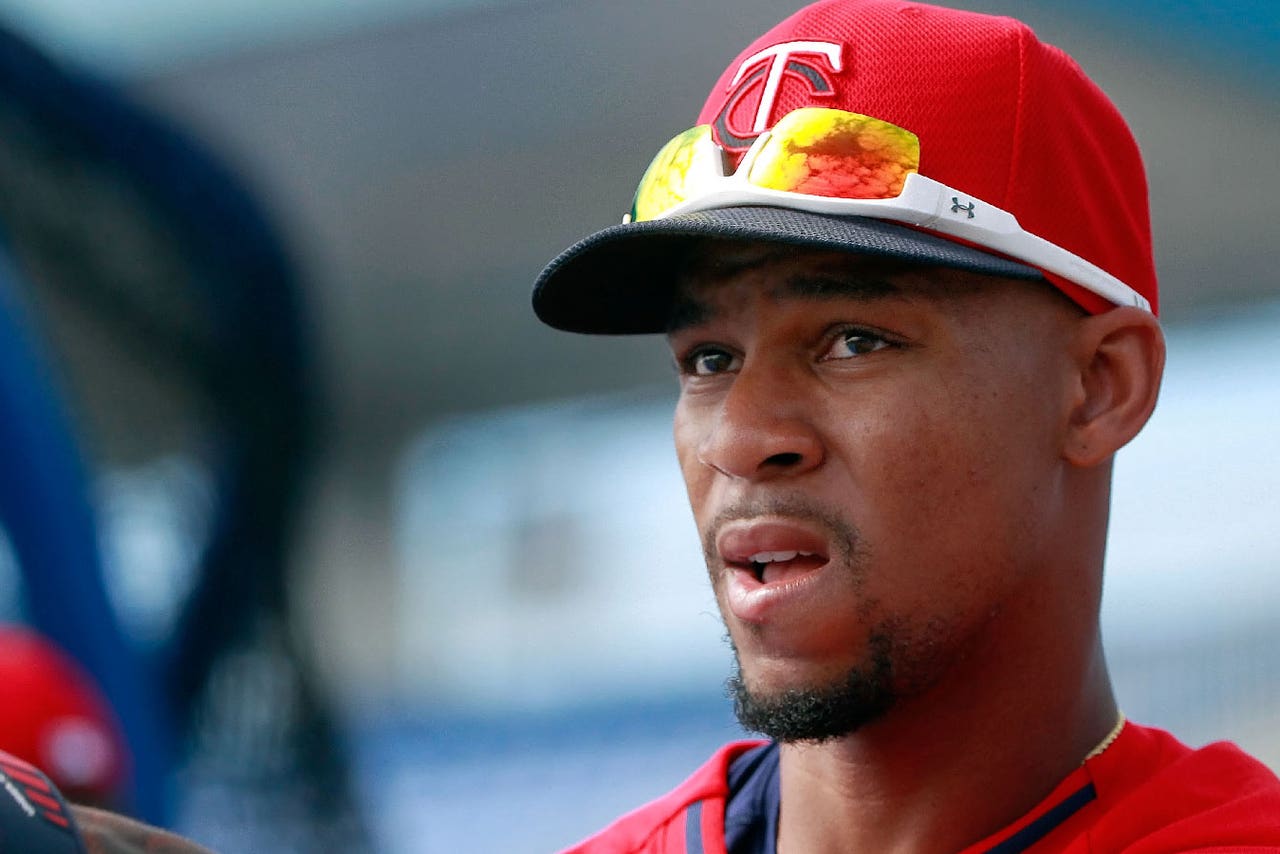 Byron Buxton has arrived.
The Minnesota Twins announced Saturday that they have recalled the 21-year-old Buxton from Double-A Chattanooga. The five-tool center fielder, regarded by many as the top prospect in all of baseball, will join the Twins in Texas for Sunday's series finale.
"It was definitely unexpected," Buxton told reporters in Texas on a conference call Saturday. "It caught by surprise and shock. When I heard my name, just a lot of joy and happiness went through me."
The Twins have yet to announce a corresponding roster move but will likely do so soon. Buxton wore No. 7 in the minors but will wear No. 25 with the Twins. Of course, No. 7 is already taken on Minnesota's roster by a guy named Joe Mauer.
"I just told them to get me a jersey," Buxton told reporters. "I didn't care what number I wore."
Minnesota took Buxton as a high school senior from Georgia with the No. 2 overall pick in the 2012 amateur draft. He proceeded to tear up the minor leagues in 2013 and was named Baseball America's Minor League Player of the Year after batting .334/.424/.520 with 18 triples, 77 RBI and 55 stolen bases in 125 combined games between Low-A Cedar Rapids and High-A Fort Myers.
Buxton's 2014 season was a disappointment thanks in large part to numerous injuries. He suffered a wrist injury in spring training that sidelined him for several months early in the year. Late in the season Buxton collided with a fellow outfielder in his Double-A debut and suffered a year-ending concussion. When the year was said and done, Buxton had played just 31 games and hit .234 with two triples, four home runs and 16 RBI.
Finally healthy again in 2015, Buxton has put up numbers similar to what he did in 2013. In 59 games with Double-A Chattanooga, Buxton hit .283/.351/.489. On top of that, the speedy Buxton had 12 triples, 20 stolen bases (in 22 attempts), and scored 44 runs. At the time of Saturday's call-up, Buxton was in the midst of an eight-game hitting streak during which he went 14 for 30 (.467) with four stolen bases and a triple.
"He does everything you want," said Chattanooga manager and former Twins first baseman Doug Mientkiewicz. "He's got power. He's got speed. He plays defense every night. He can win a game in a lot of ways. He can win it with his legs. He can win it with his glove. He can win it with his bat. So far, so good. He's been our catalyst here, and we expect that for years to come at Target Field."
Buxton's call-up comes less than a week after shortstop Carlos Correa, who was taken one pick ahead of Buxton, debuted with the Houston Astros. Buxton played in 19 fewer minor-league games that Correa, who also missed most of 2014 due to an injury.
As Minnesota's major-league team struggled in recent years, Twins fans began to turn their attention to the talented minor-league system. Buxton has become almost a household name in the Twin Cities, with fans clamoring for him to get called up.
Now they'll finally get their wish.
"Obviously, I get a lot of questions about (Buxton)," Twins general manager Terry Ryan said in mid-May. "Now the questions are a different flavor. Now, 'When are you going to move him?' That's better for me and for everybody involved, including himself. There's a lot of attention given to him, not from just this market but it's national."
Byron Buxton said he didn't care what number he got - he was just excited to put on @Twins uniform.

— Dustin Morse (@Twins_morsecode) June 13, 2015
Buxton spent plenty of time this spring training learning from veteran outfielder Torii Hunter, whose locker at the Twins' facilities in Fort Myers, Fla., was next to Buxton's. Hunter, currently in his 19th major-league season and his 12th year with the Twins, was immediately impressed with Buxton both on and off the field and had nothing but high praise for the kid he calls Little Hunt.
"He's definitely the future of this organization," Hunter said back in March. "We had a chance to sit down and talk to him. I wanted to know about his life. We talked about finances. We talked about family. We talked about a lot of different things. He's on the right track. He's going to represent this organization to the fullest."
Follow Tyler Mason on Twitter
---