Twins call up OF prospect Rosario, place Arcia on DL
Published
May. 4, 2015 4:28 p.m. ET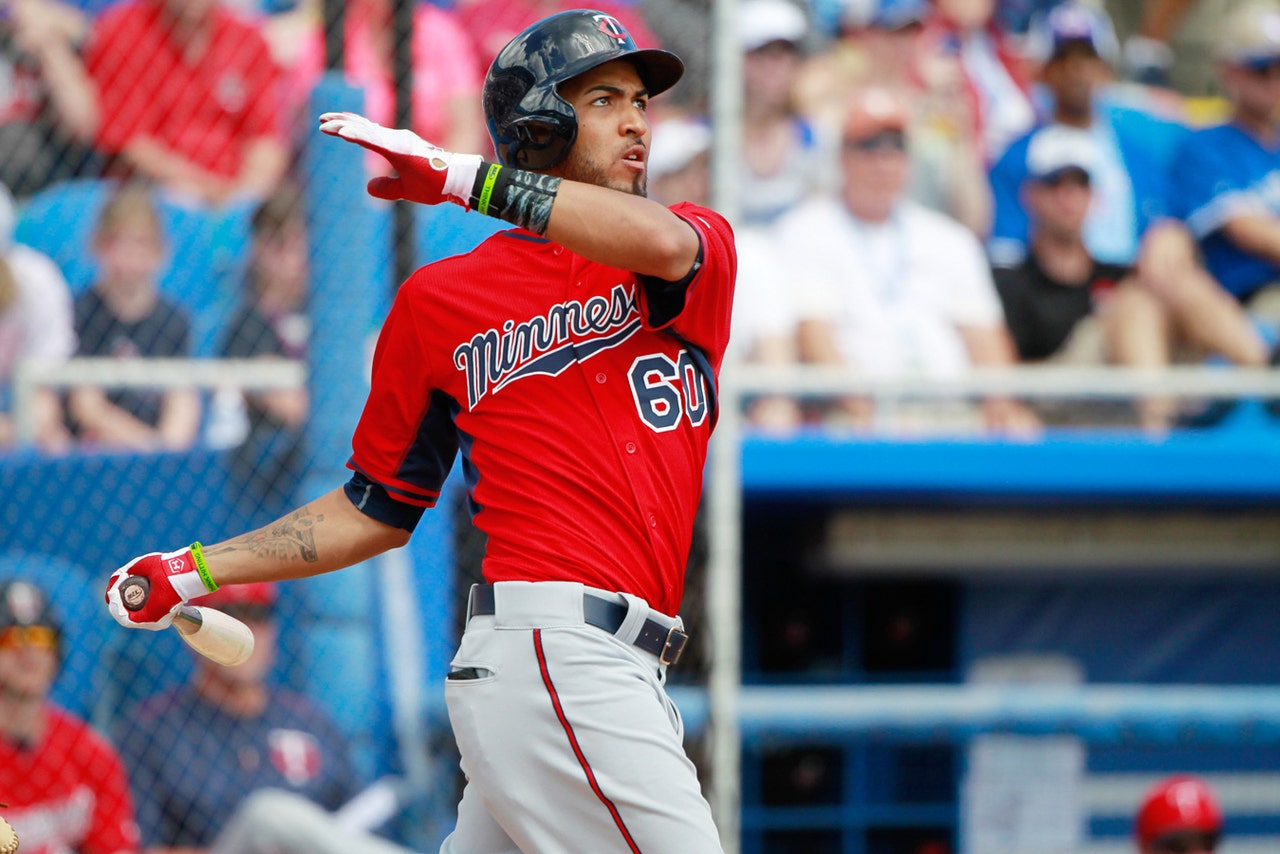 MINNEAPOLIS -- The Minnesota Twins are calling up one of their top prospects.
The team announced Monday that outfielder Eddie Rosario has been recalled from Triple-A Rochester. It will be the major-league debut for Rosario, a 23-year-old native of Puerto Rico.
Rosario is taking the spot on the 25-man roster of outfielder Oswaldo Arcia, who was placed on the 15-day disabled list with a right hip-flexor strain. Arcia was injured in Sunday's game against Chicago and was replaced by a pinch runner. He had a MRI on his hip Monday and said he hopes to be healthy within seven to 10 days.
In 23 games with Rochester this season, Rosario batted .242 with a .280 on-base percentage and 12 RBI. He was suspended 50 games in 2014 for using a banned substance but batted .237 with eight home runs and 36 RBI in 79 games with Double-A New Britain.
Rosario got the nod over outfielder Aaron Hicks, who was hitting .289/.375/.494 with Rochester. Twins manager Paul Molitor made it sound as if the potential length of this call-up was a reason Rosario was chosen over Hicks.
"We had other options besides just those two guys, to be honest with you," Molitor said. "I want to give Eddie an opportunity to get up here. This is most likely not a long-term situation. Obviously, that can change.  . . . Aaron's doing fine. I'm hearing some really good things about him. It's important for him to just know that he needs to continue to do that over a little bit longer period of time. His day could come soon as well, but right now I thought that (Rosario) was our best choice."
Twins general manager Terry Ryan said Monday that Hicks and catchers Josmil Pinto and Eric Fryer were also possible contenders to be called up. With back-up catcher Chris Herrmann also capable of playing both corner outfield spots, Pinto or Fryer could have taken that role and allowed Herrmann to play the outfield.
"We decided to go this way," Ryan said of Rosario. "He's got a lot of versatility, like Hicks does, of course.  . . . This will be an opportunity for him to get his feet wet up here and see what it's all about and see how he responds and see what we've got."
Rosario was a fourth-round pick in 2010 and played in the Arizona Fall League each of the last two seasons. He also played for Puerto Rico in the World Baseball Classic in 2013 and hit .214 during that tournament.
Initially an outfielder to start his career, the Twins attempted to convert Rosario to an infielder before moving him back to the outfield. Molitor said he envisions Rosario long-term as a corner outfielder, though he has also played center field in the minors. During his current call-up, it sounds as if Rosario will see most of his time in left field.
Rosario turned some heads this spring and was kept around the major league camp until just before the regular season started but was ultimately optioned to Triple-A Rochester to start the 2015 season.
"That boy can play. He's an athlete," said veteran outfielder Torii Hunter. "I know he's a converted infielder. Tremendous athlete, got a great arm. He played a great left field and some center field. At the plate, short swing. He grinds out his at-bats. Has great hands, quick hands. I think he's going to help the team tremendously."
Rosario was a minor league teammate of current Twins designated hitter Kennys Vargas, another Puerto Rico native, and the two also played together in previous offseasons back in their home country.
"He's a really good teammate," Vargas said. "He plays really good center field.  . . . He's got a good arm. He's got a good bat. He's got good defense. He can run. He has a lot of abilities. He can play good baseball."
Follow Tyler Mason on Twitter
---