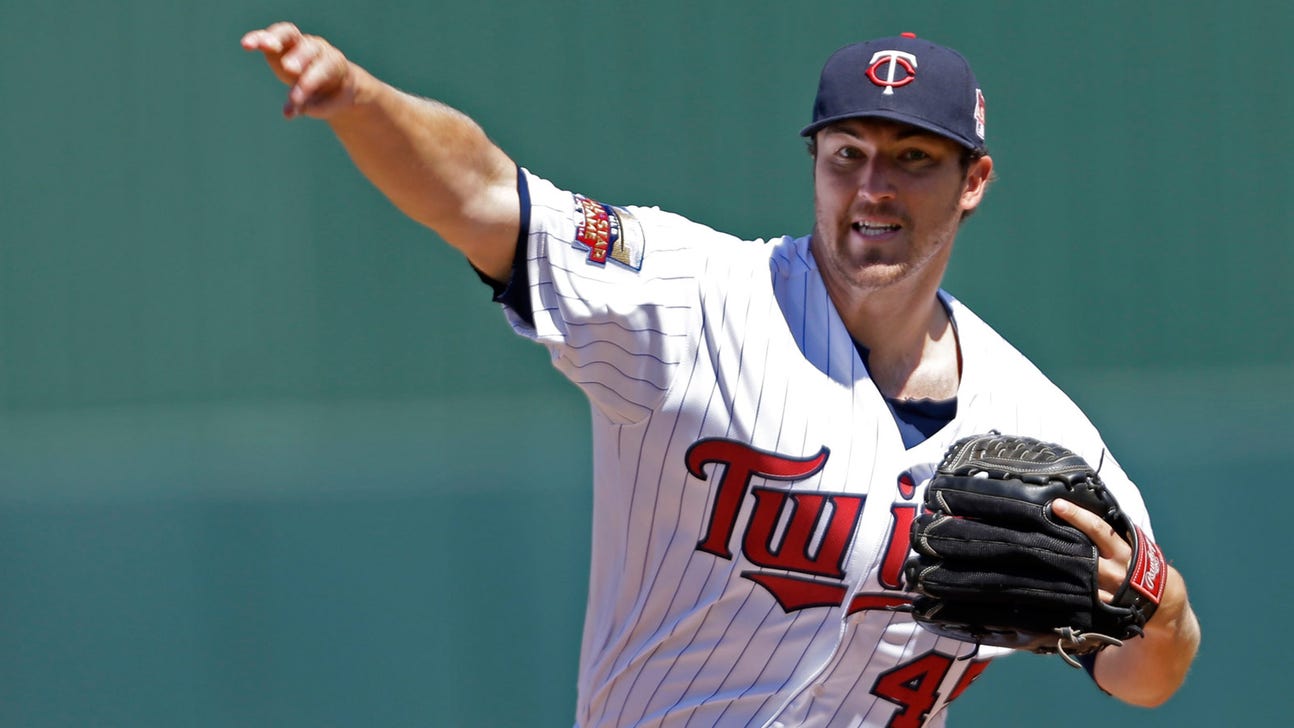 Twins 2014 positional preview: Starting pitching
Published
Mar. 18, 2014 2:05 p.m. ET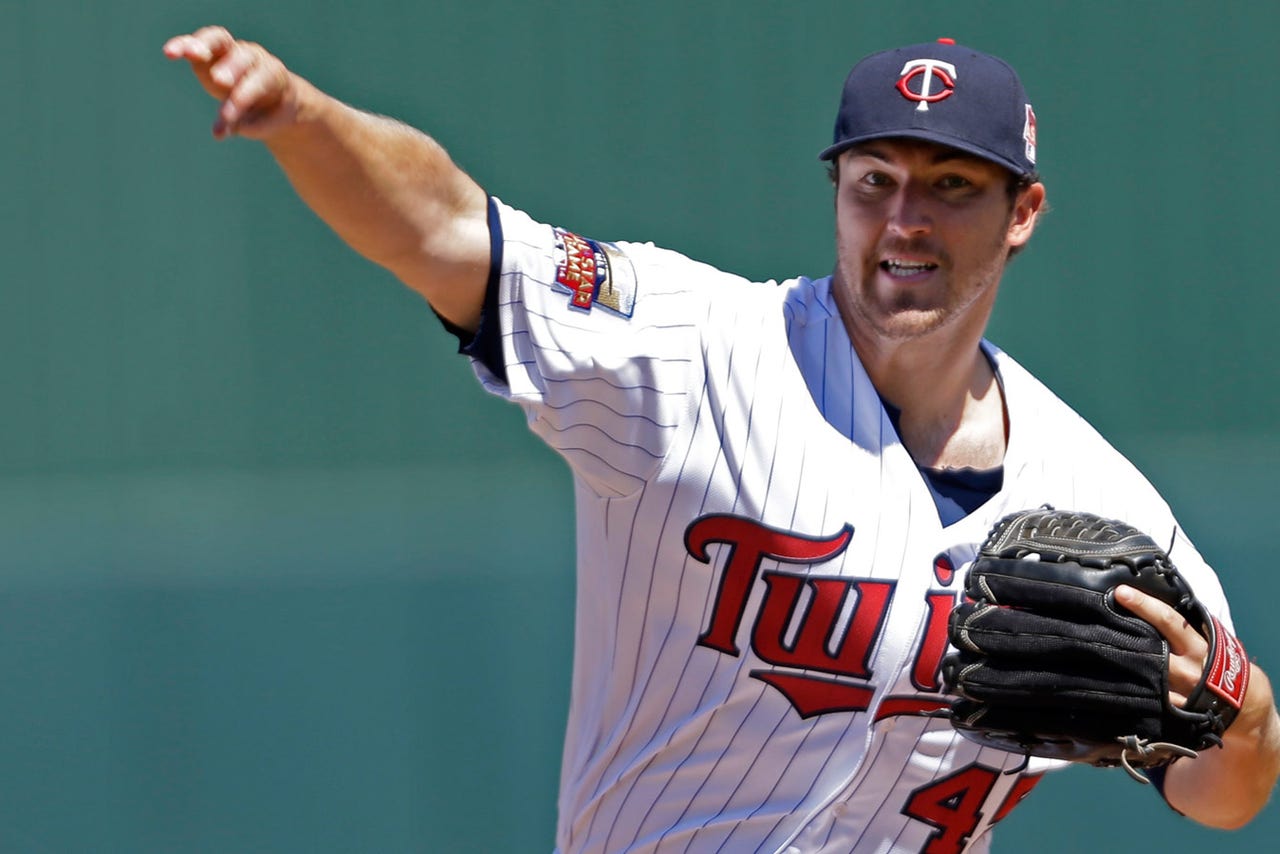 This is the first of a nine-part series previewing each position for the Minnesota Twins leading up to Opening Day. The first preview takes a look at Minnesota's starting pitching, a major weakness in 2013.
PROJECTED STARTERS
Ricky Nolasco (13-11, 3.70 ERA in 2013 with the Marlins and Dodgers)
Phil Hughes (4-14, 5.19 ERA with the Yankees)
Kevin Correia (9-13, 4.18 ERA)
Mike Pelfrey (5-13, 5.19 ERA)
Samuel Deduno (8-8, 3.83 ERA)
2013 IN REVIEW
Plenty of ink has been dedicated to the fact that the Twins' starting pitching in 2013 was, in a word, awful. Minnesota's rotation ranked dead last in the majors in ERA (5.26), innings pitched (871) and opponent batting average (.305). The Twins did not have a 10-game winner and used 11 different starting pitchers throughout the season. The hope was that the signings of Pelfrey and Correia last offseason would help bolster a rotation that struggled in 2012, but it was more of the same in 2013.
Correia was Minnesota's most consistent starter, making a team-high 31 starts and tossing 185 1/3 innings, the second-most of his 11-year career. Even then, his numbers were a bit underwhelming. Aside from Correia, the Twins' rotation was a big question mark. Pelfrey had an up-and-down year in his first season back after Tommy John surgery. While he finished strong, he had a rough stretch that saw his ERA jump to as high as 6.85 in late May. A strong finish to his 2013 campaign has the Twins optimistic that he can be even better in 2014.
Left-hander Scott Diamond was arguably Minnesota's best starter in 2012 but took a step backward last year, posting a 5.43 ERA while going 6-13 in 24 starts. He's in jeopardy of not landing a spot in the rotation this year. The Twins also trotted out Pedro Hernandez for 12 starts last year, while Liam Hendriks and P.J. Walters both started eight games. Minnesota's 2013 Opening Day starter, Vance Worley, spent most of the year in the minor leagues after starting 1-5 with a 7.21 ERA.
Most of Minnesota's starters struggled to go deep into games. As a result, the Twins' bullpen was overworked and was called on to pitch an astounding 579 1/3 innings. It really couldn't have gone much worse for Minnesota's starting rotation in 2013, a big reason why the Twins lost 96 games.
2014 OUTLOOK
It can only get better, right?
For the second straight winter, Minnesota's front office dipped into free agency with the hopes of solidifying the starting rotation. This time, however, the Twins shelled out the largest free-agent contract in team history by signing Nolasco to a four-year, $49 million deal. On top of that, Minnesota also signed former Yankees right-hander Phil Hughes to a three-year, $24 million contract.
Nolasco, who turned 31 this winter, is a guy who should be able to give the Twins 200 innings -- which would be much-needed for this rotation. He topped that mark twice in his eight seasons and nearly reached it last year (199.1 IP). With less than two weeks to go before the season starts on March 31, it appears Nolasco will be the Twins' starter on Opening Day against Chicago.
The hope is that Hughes, 27, will benefit from a change of scenery as he transitions from pitching in New York and hitter-friendly Yankee Stadium to Minnesota and pitcher-friendly Target Field. Hughes' 2013 season was one to forget as he lost 14 games, the most during his seven-year big league career. He's been solid so far this spring, allowing just one earned run in 8 2/3 innings. He's also focusing more on his curveball after deciding to ditch his slider this offseason.
Aside from the newcomers, Correia and Pelfrey both return from last year's rotation. Correia figures to be a middle-of-the-rotation guy for Minnesota this year, while Pelfrey could be in the No. 4 spot in the rotation. The Twins are hoping another year removed from Tommy John surgery will pay dividends for Pelfrey.
The No. 5 spot in the rotation is up for grabs this spring, but it appears as if Deduno may have the upper hand on winning that job. He's struck out eight batters and allowed just one run in 9 2/3 innings of work in Grapefruit League action. While Deduno was inconsistent at times last year, his 5.6 strikeouts per nine innings ranked second among all Twins starters in 2013, behind only Pelfrey. Deduno has the type of stuff that makes him an intriguing candidate for the rotation.
For Minnesota to take a step forward in 2014, it's going to have to start with the starting pitching. If the rotation has another shaky year, it could be another long summer at Target Field.
KEY TO SUCCESS
Pitch deep into games. That's something the Twins' starters weren't able to do last year, and manager Ron Gardenhire had to turn to his bullpen far too often and far too early in games. If Minnesota can get a solid seven innings out of the starters on any given day, the Twins have to feel good about handing the ball over to a bullpen that was a strong point in 2013.
Follow Tyler Mason on Twitter
---