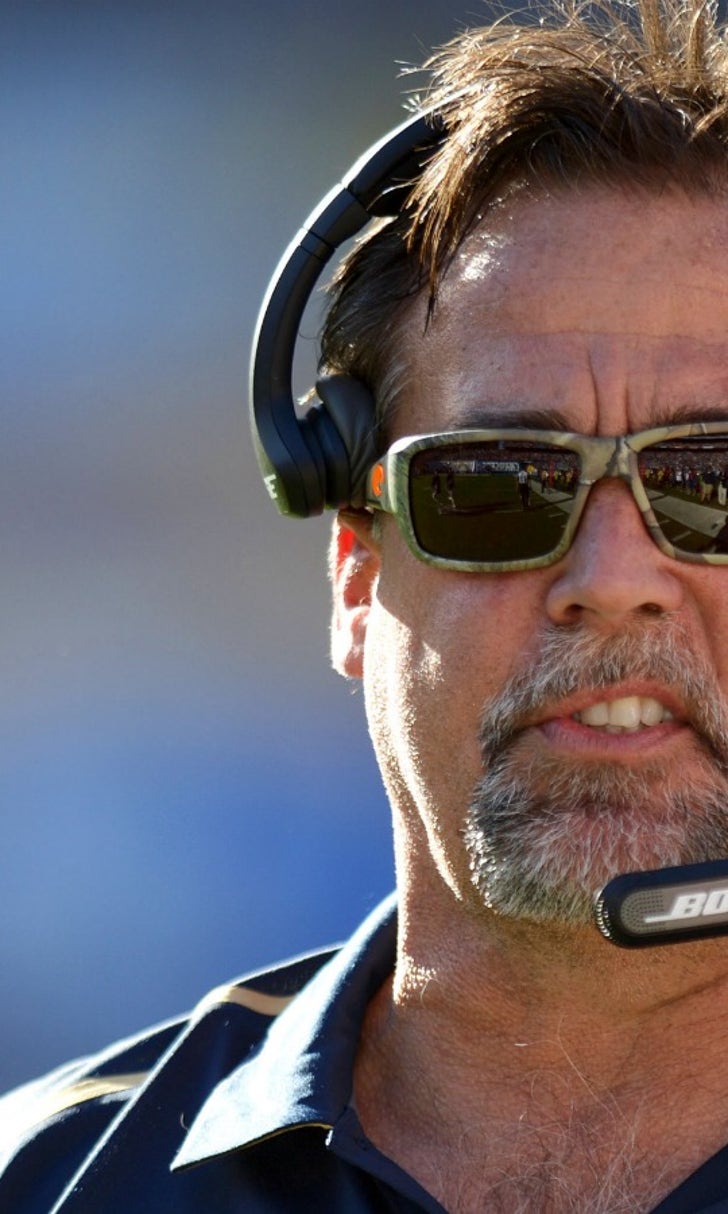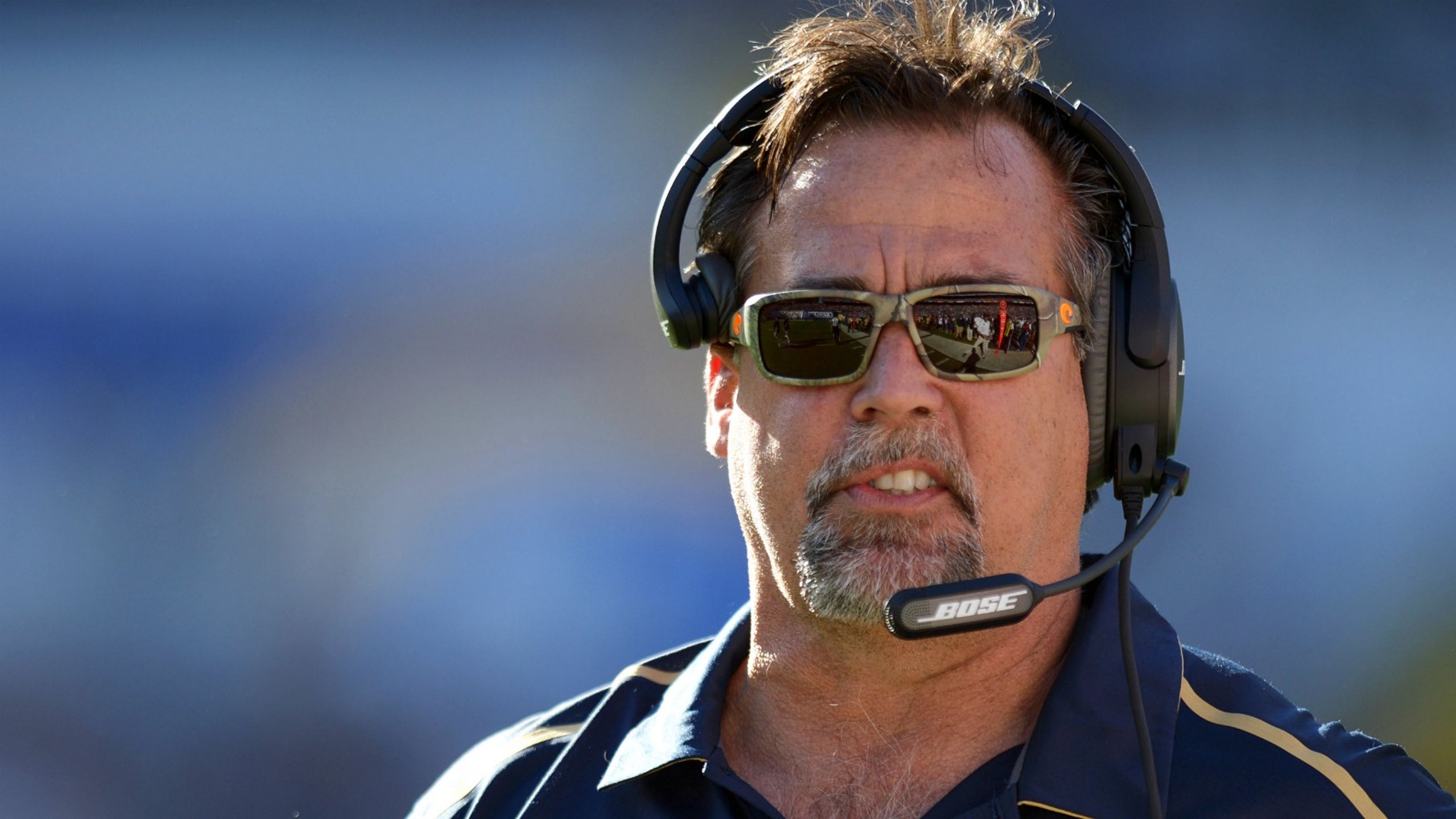 Turnovers doom Rams again in heartbreaking loss at San Diego
BY foxsports • November 23, 2014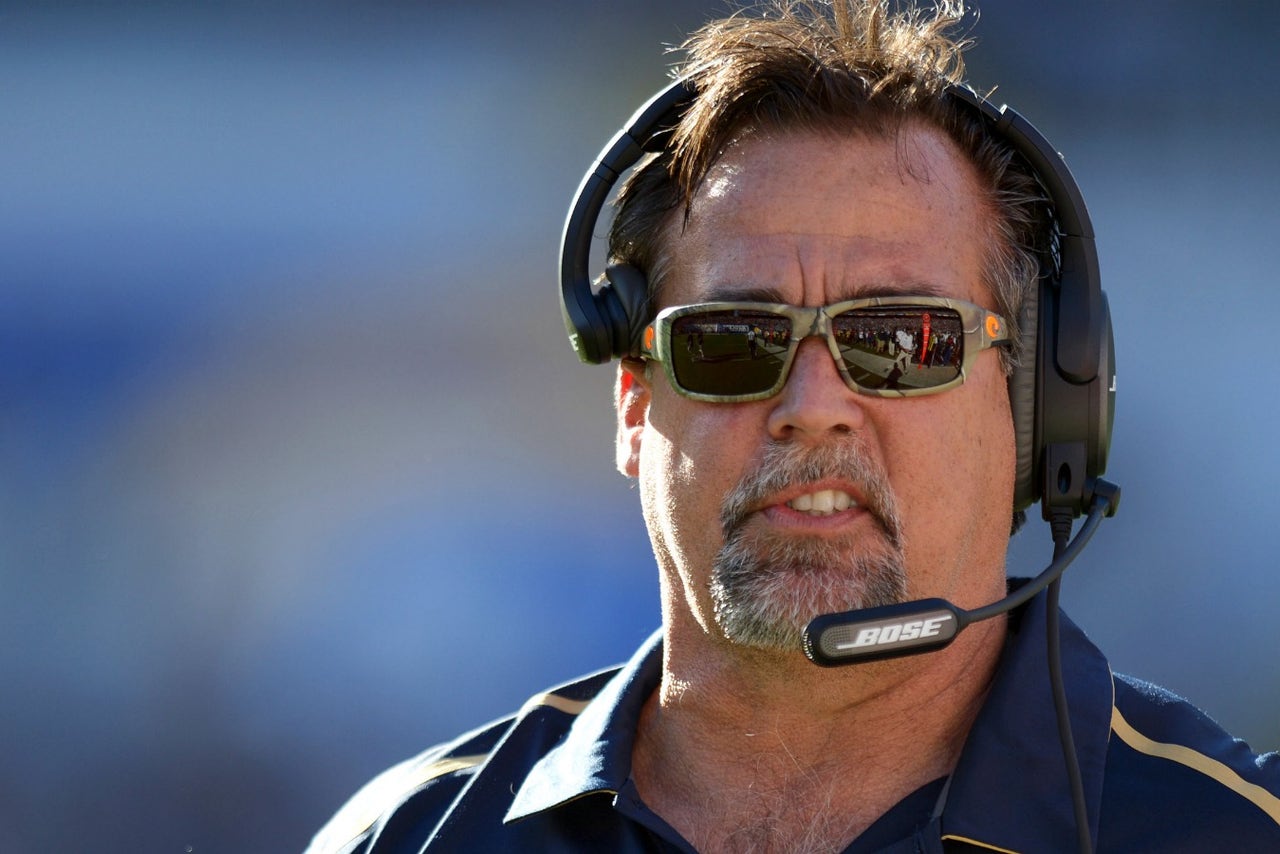 The Rams' offense took a step forward in its production Sunday, only to be thwarted by an all-too-familiar flaw.
Chargers strong safety Michael Gilchrist intercepted Shaun Hill's final pass of the day in the end zone with less than a minute remaining, sending the Rams to another painful 27-24 loss in San Diego. Two other turnovers led to 10 easy points for the Chargers, including a 13-yard fumble return by former Mizzou linebacker Andrew Gachkar on a third-quarter sack.
Hill did nearly everything else right in the fourth quarter, which began with San Diego completing a 93-yard touchdown drive to take a 27-17 lead. The Rams appeared ready to overcome some questionable officiating and rally all the way back to win their second straight game for the first time all season after Kenny Britt made a spectacular grab on a 28-yard pass to the 6-yard line.
But for the fourth time this year, and the first time with Hill leading the offense, a potential game-winning drive in the fourth quarter ended on an interception, though at least this one wasn't made worse by a return for a touchdown. Greg Zuerlein's field goal capped off the Rams' lone successful game-winning drive in a 19-17 triumph Sept. 14 at Tampa Bay and he could have tied the game, but St. Louis coaches shouldn't be faulted for trying to avoid overtime in San Diego.
The Rams' offense simply doesn't have the firepower to overcome turnovers, and they've committed 16 of them in their seven losses this season. Compare that to just three in four wins, two of which came at San Francisco, and it's easy to see why St. Louis can say goodbye to any realistic playoff hopes after falling to 4-7.
FIRST DOWN: First quarter ball control
St. Louis continued to set the tone in the game's first 15 minutes, even though a costly interception gave the Chargers an early lead.
San Diego's offense still had just nine yards and only one first down in its first drive against an aggressive Rams defense that hasn't allowed a first-quarter touchdown in its past seven games. Michael Brockers came up with a sack of Philip Rivers on one third down, and more pressure forced him to throw the ball away on a third-and-five.
The offense managed only three points on Zuerlein's 22-yard field goal, but it used more than eight minutes to drive 64 yards in 13 plays. After an early three-and-out, St. Louis established a strong running game behind Tre Mason, who picked up 27 yards on five carries on the drive.
Watch Rams Nation and Rams 360 all season on FOX Sports Midwest. Check your local listings for air times.
Early leads haven't always held up for the Rams, who have outscored opponents 51-9 in the first quarter over the past seven weeks. But they certainly haven't hurt, and though the scoreboard in San Diego read 3-3, it's safe to say St. Louis won the first 15 minutes again.
SECOND DOWN: Penalties handcuff offense
Mason said earlier in the week the Rams couldn't win when they commit penalties, and that proved true again Sunday.
Rookie Greg Robinson had an especially rough day, committing a false start followed by a questionable holding call in the first quarter. His most costly mistake came later in the first half, when a facemask penalty negated a perfectly thrown 51-yard touchdown to Britt that would have put the Rams ahead 17-3 with less than two minutes to go until halftime.
Another touchdown got nullified in the second half when Stedman Bailey made a terrific catch reaching over a San Diego defender, but it didn't count because of a flag for illegal hands to the face on tight end Jared Cook. Even the Rams' special teams unit contributed a disastrous penalty, though the referee who threw the flag may have been the only person at Qualcomm Stadium who saw Marshall McFadden's holding on Tavon Austin's punt return inside the 5-yard line prior to the Rams' final drive.
The St. Louis offense committed just six penalties in its first four wins this season, including zero a week ago while beating Denver, 22-7. The Rams finished with another six Sunday in San Diego, and nearly every one came at an especially inopportune time.
THIRD DOWN: Gaps in run defense
San Diego found success on the ground against a Rams defense that appeared to have solved one of its biggest problems.
St. Louis had been climbing quickly up the ranks after giving up just 28 yards each to Denver and Arizona in the previous two weeks. Tailback Ryan Mathews surpassed that total in less than 20 minutes with 63 yards on his first seven carries.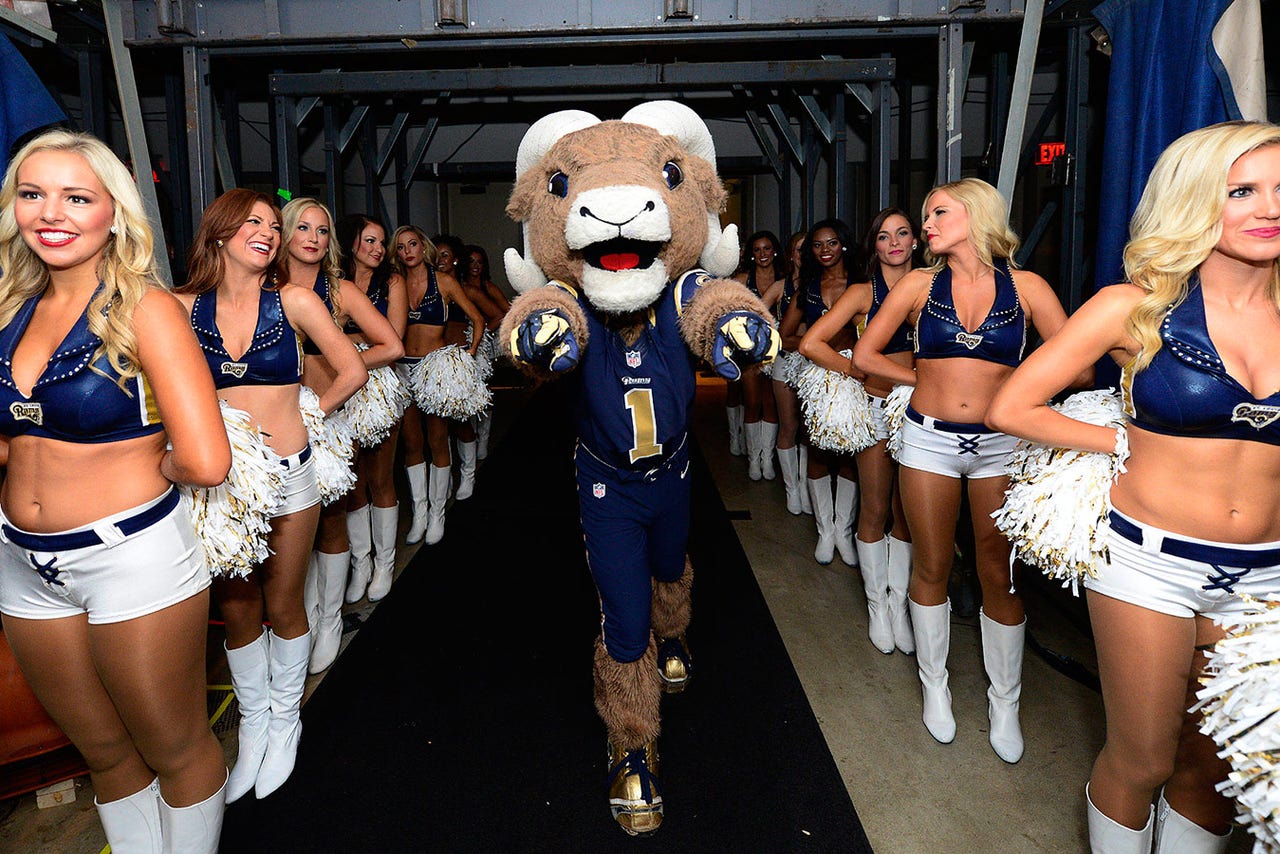 Flip through our photo album of Rams cheerleaders.
That early success would open up the short passing game in the second half for Rivers, and Mathews finished with 105 yards on only 12 carries, including a 32-yard touchdown run in the third quarter. He became the first tailback to run for 100 yards on the Rams since the NFL's leading rusher, DeMarco Murray, got 100 yards on 24 carries in Week 3.
Rivers finished 29 of 35 for 291 yards passing, but the short throws weren't getting much yardage early on against an energized and capable St. Louis secondary. But stopping the run will always be coach Jeff Fisher's first priority, and the Rams failed to do it well enough in another tough loss.
FOURTH DOWN: Bailey's career day
St. Louis might have found an unlikely candidate to replace the injured Brian Quick as its go-to receiver.
Bailey set career highs with seven catches for 89 yards, or three yards more than he had in his first eight games combined. Any time Hill needed to make a big play in the second half, the 5-foot-10 receiver from West Virginia seemed to be in the right spot.
Bailey even caught a critical fourth-down pass in Rams territory from punter Johnny Hekker on a fake that went for 19 yards in the fourth quarter. Later in the drive, Bailey would catch two touchdown passes, and the second one counted for his first career score.
Fisher and the St. Louis receivers have always praised Bailey for his hard work and said he could be a big part of the offense. Now that he has his foot in the door, Bailey must show his production wasn't a fluke.
You can follow Luke Thompson on Twitter at @FS_LukeT or email him at lukegthompson87@gmail.com.
---