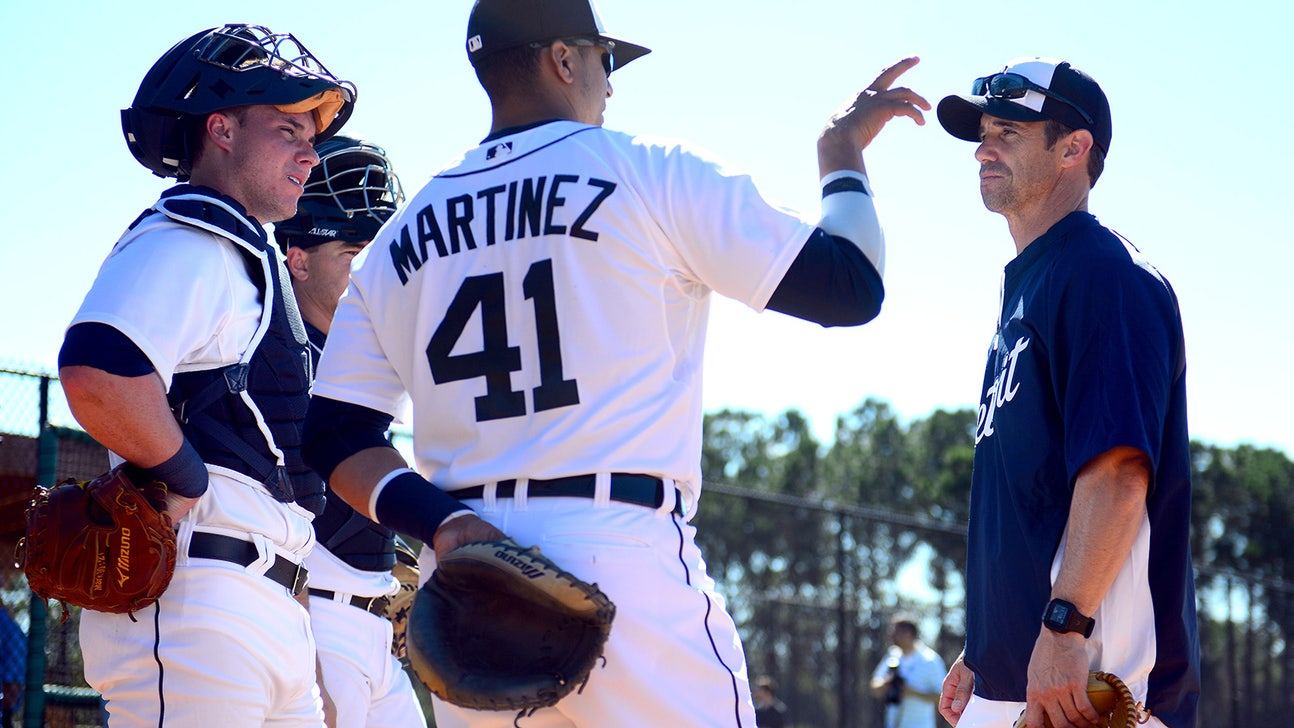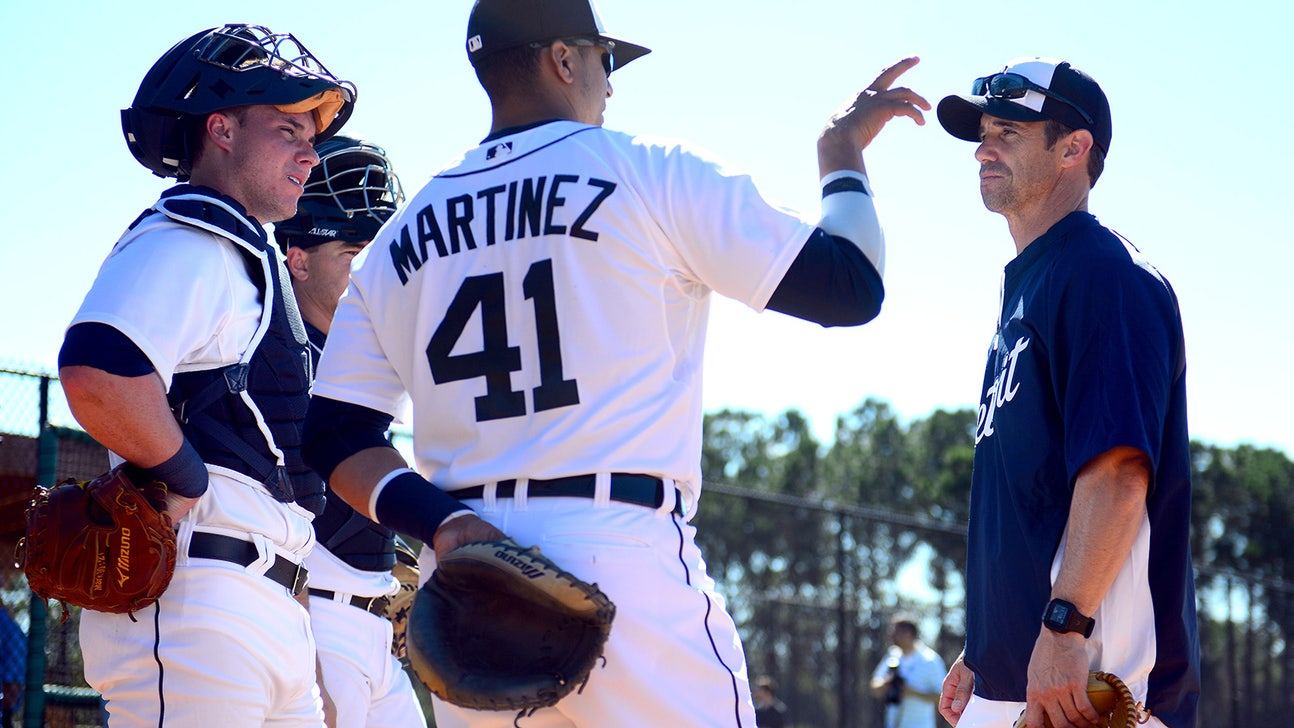 Tuesday just another day for Brad Ausmus
Published
Feb. 18, 2014 6:57 p.m. ET

LAKELAND, Fla. -- For Tigers manager Brad Ausmus, Tuesday was just another day. 
Although it was the first full-squad workout and everyone was in camp, Ausmus said he didn't feel any different.
"Just felt like spring training," Ausmus said. "A lot of the position players have been here. They've been sitting in on the morning meetings anyway so I wasn't daunted at all. I've been around collections of talented baseball players before and spoken, even as a player. Again, I wasn't really nervous. There weren't any nerves involved, maybe to a fault."
Ausmus said from his days in San Diego working with catchers in spring training and from his playing days late in his career, he was used to addressing groups of people.
Although he didn't go into too much detail, Ausmus said his speech wasn't a major event.
"I went over a couple points about what you want to do in spring training here, maybe some general thought on how the game should be played," Ausmus said. "This isn't football where you rally the troops for a three-hour battle in the Roman Coliseum. Baseball's a long season, stay the course, don't let emotions get the best of you."
New lefty reliever Ian Krol seemed receptive to Ausmus' message.
"Brad's speech, just being a manager, going over the rules, making sure everybody's here on time, doing the right things, doing all the little things, getting prepared," Krol said. "But Brad's an awesome manager. He's gonna lead this team to a great season."
Ausmus did get to catch up with Larry Parrish, who is returning to manager the Tigers' Triple-A team, the Toledo Mud Hens. 
He also saw Lance Parrish, who was the bullpen coach when Ausmus was in his second stint with the Tigers as a player.
Ausmus said the first day with everyone in camp went quite smoothly.
"During the base running I was involved in all three rotations of that," Ausmus said. "There were some pickoff plays where I stayed in one spot. But I kind of bounced around. I wanted to get a look at the pitchers that threw. Wasn't so concerned about the hitters, but the pitchers as they faced hitters. I worked with the catchers this morning as part of their drills throwing to second or third base."
Although he's never been a manager before, Ausmus seems to have made the transition to the role easily, helped along by strong veterans in the clubhouse.
Ausmus said he did talk to some current managers before arriving in Lakeland.
"I talked to (Los Angeles Angels manager) Mike Scioscia at the winter meetings," Ausmus said. "(St. Louis Cardinals manager) Mike Matheny, just because in my mind there's quite a few similarities between Mike and I. We played against each other for years.
"So I did sit down with Mike at the winter meetings for quite a while. (San Diego Padres manager) Bud Black was a guy I had dinner with a couple times, had beers with one time, picked his brain. (Los Angeles Dodgers manager) Don Mattingly's a guy that I talked to, good friend. I talked to Boch (San Francisco Giants manager Bruce Bochy) one time because he lives in the area. Those are the guys. 
"When I was asked earlier, you pull some things from some managers and other things, I think, for the most decide on your own that they wouldn't apply to you, your team."
---