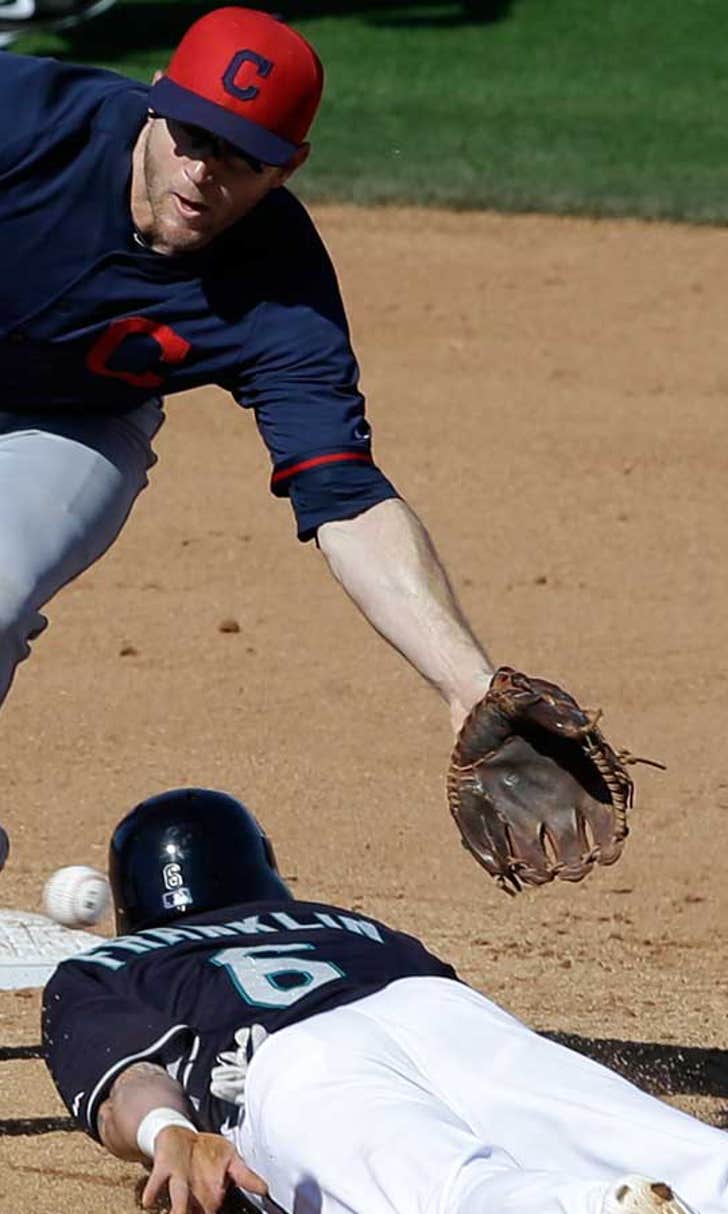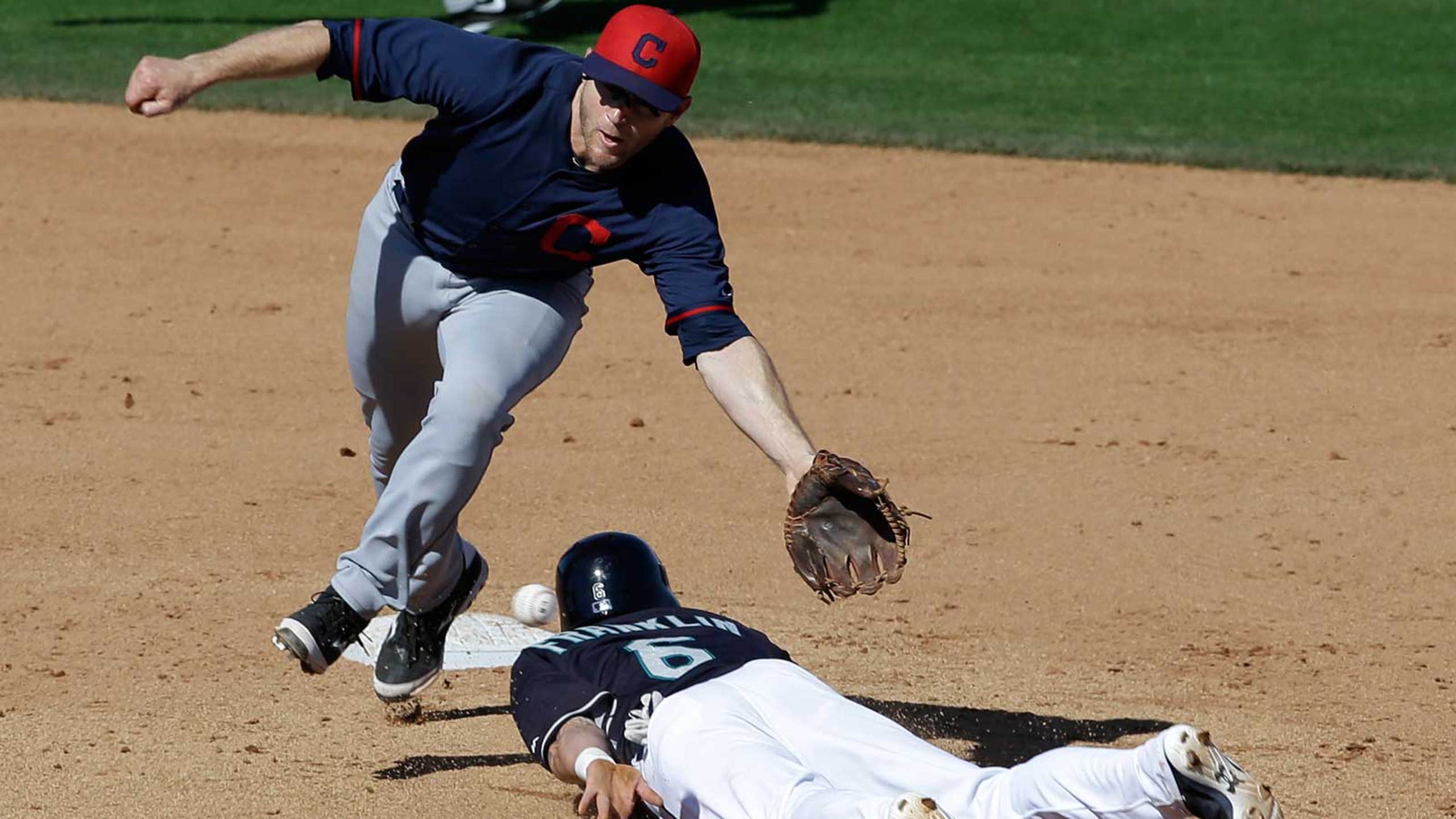 Tribe notes: Treanor injured, Aardsma released, Bourn update
BY foxsports • March 21, 2014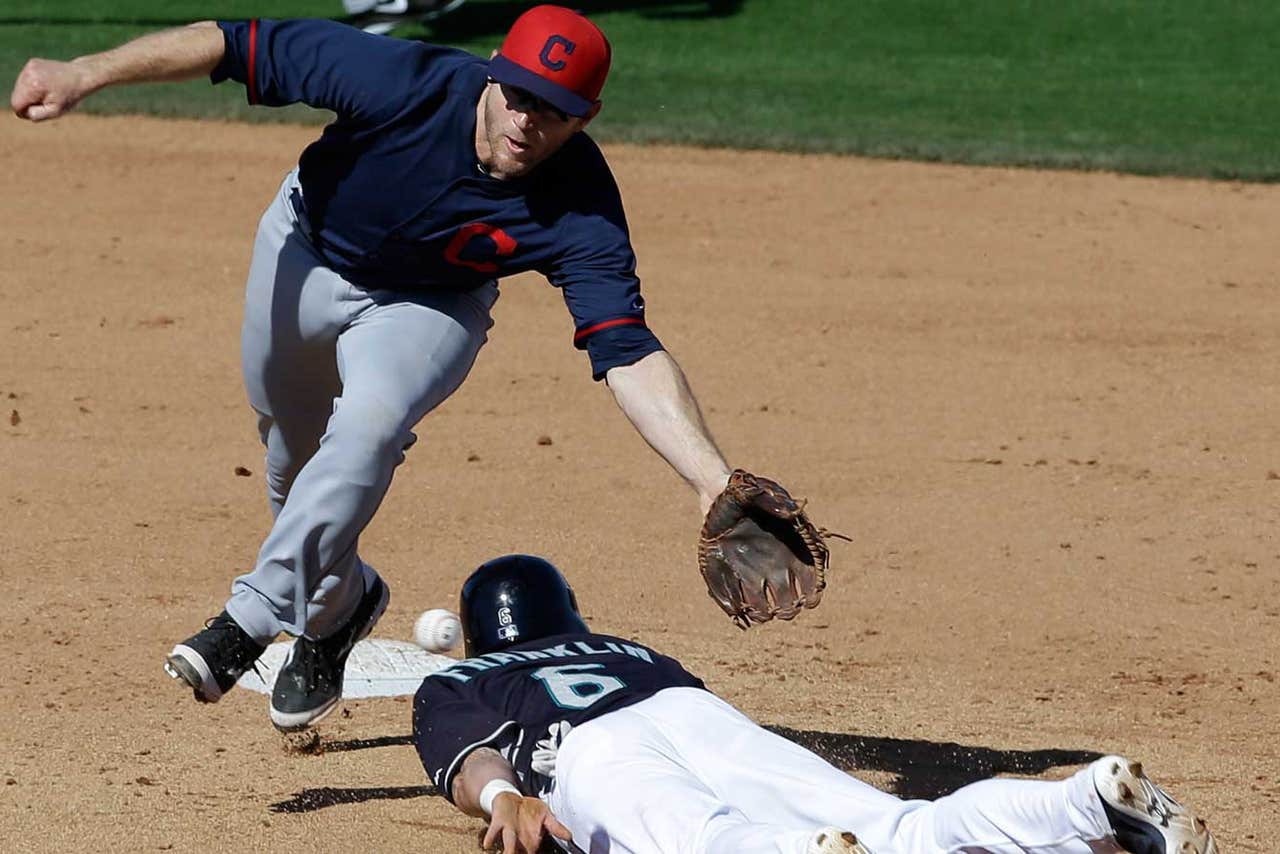 SCOTTSDALE, Ariz. -- Terry Francona has seen the video of Aroldis Chapman's gruesome injury a couple times, which for him is plenty.
The Cincinnati closer was hit by a line drive off the bat of Kansas City catcher Salvador Perez during the sixth inning of Wednesday night's spring training game. Chapman suffered a fracture above his left eye and nose. He had surgery on Thursday where plates were inserted to hold the bones in place. Chapman shared a post-surgery photo, which is not for the squeamish, on Instagram on Friday.
"I'm one of those people that don't want to watch it (again)," Francona said before Friday's Indians-Rockies game. "I ran into someone from the Reds just by chance in the drug store (early on Thursday) and he was telling me before it came out that he was going to be OK."
"It is part of the game unfortunately. When a guy is that close sometimes you get in a position. It scares you."
Francona also knows that at the moment there isn't a perfect solution to prevent further injuries from happening. Major League Baseball and the Players Association are testing a liner inside pitcher's caps but those who have tested it because it is too heavy and it moves.
TREANOR INJURED: Catcher Matt Treanor strained his left hamstring during the ninth inning of Wednesday's game against Oakland and will be out the next 2-3 weeks.
Treanor, who was making a bid for a bench spot, had appeared in eight games and had one hit in 18 at-bats.
If the Indians wanted to keep three catchers, that could possibly open things up for Luke Carlin, who has started three games. Or the Tribe could go with just Yan Gomes and Carlos Santana.
Speaking of Santana, Francona was pleased with how Santana did behind the plate on Wednesday. That marked Santana's first spring game at catcher after playing third exclusively.
"I was really encouraged. His receiving was really clean. I think he enjoyed himself back there," Francona said. "That's how we can be good. We don't have a lot of trick plays but we have a team that can be more versatile than a 25-man roster. (Mike) Aviles, (Ryan) Raburn, (Elliot) Johnson. We can make a 25-man team into a 27-28 man team and that's how we can be good. Having Santana being able to be our backup catcher also helps."
AARDSMA RELEASED: Pitcher David Aardsma asked and received his release on Friday. Aardsma, who was signed to a minor-league contract on Jan. 23, had appeared in six games with a 3.00 ERA.
"What we told him was once we made a decision we would try to tell him earlier instead of later to try and let him find a job," Francona said. "It's not a fun meeting for anyone, especially him. We appreciate the way he handled himself and it makes those meetings harder."
Aardsma was due a $100,000 roster bonus if he was still on the roster on Tuesday.
BOURN UPDATE: Outfielder Michael Bourn did some light drills on Friday after doing some work on the anti-gravity treadmill on Thursday.
---