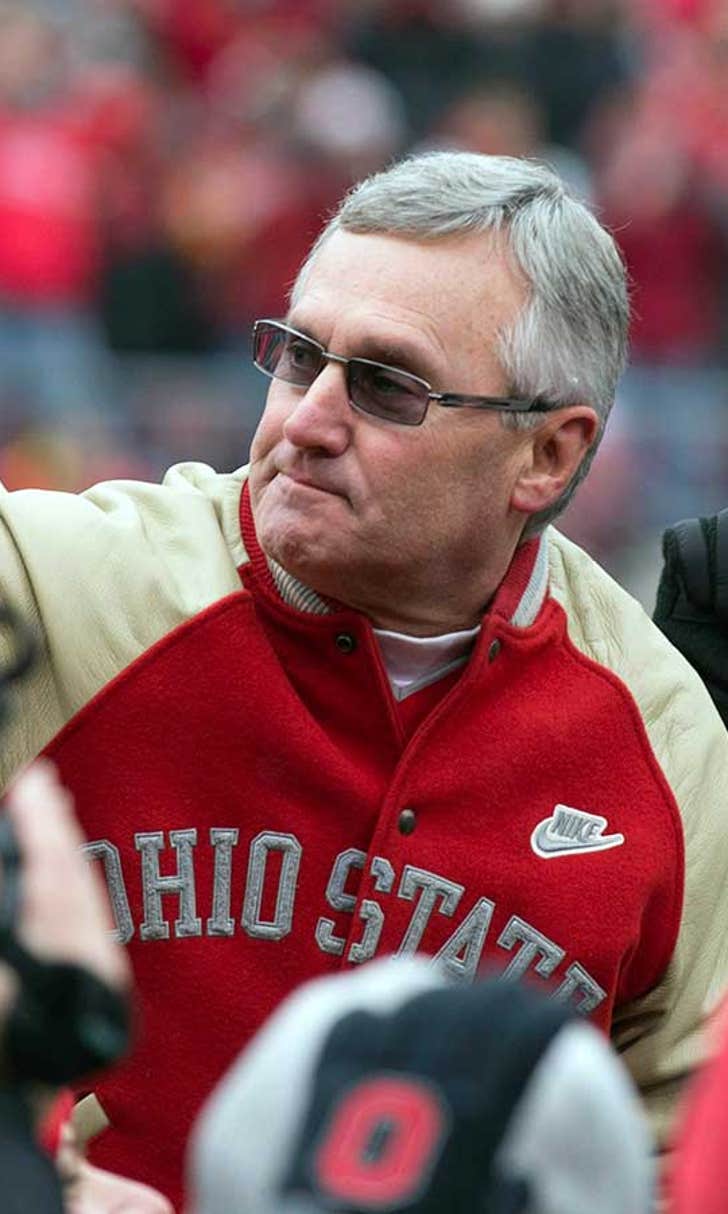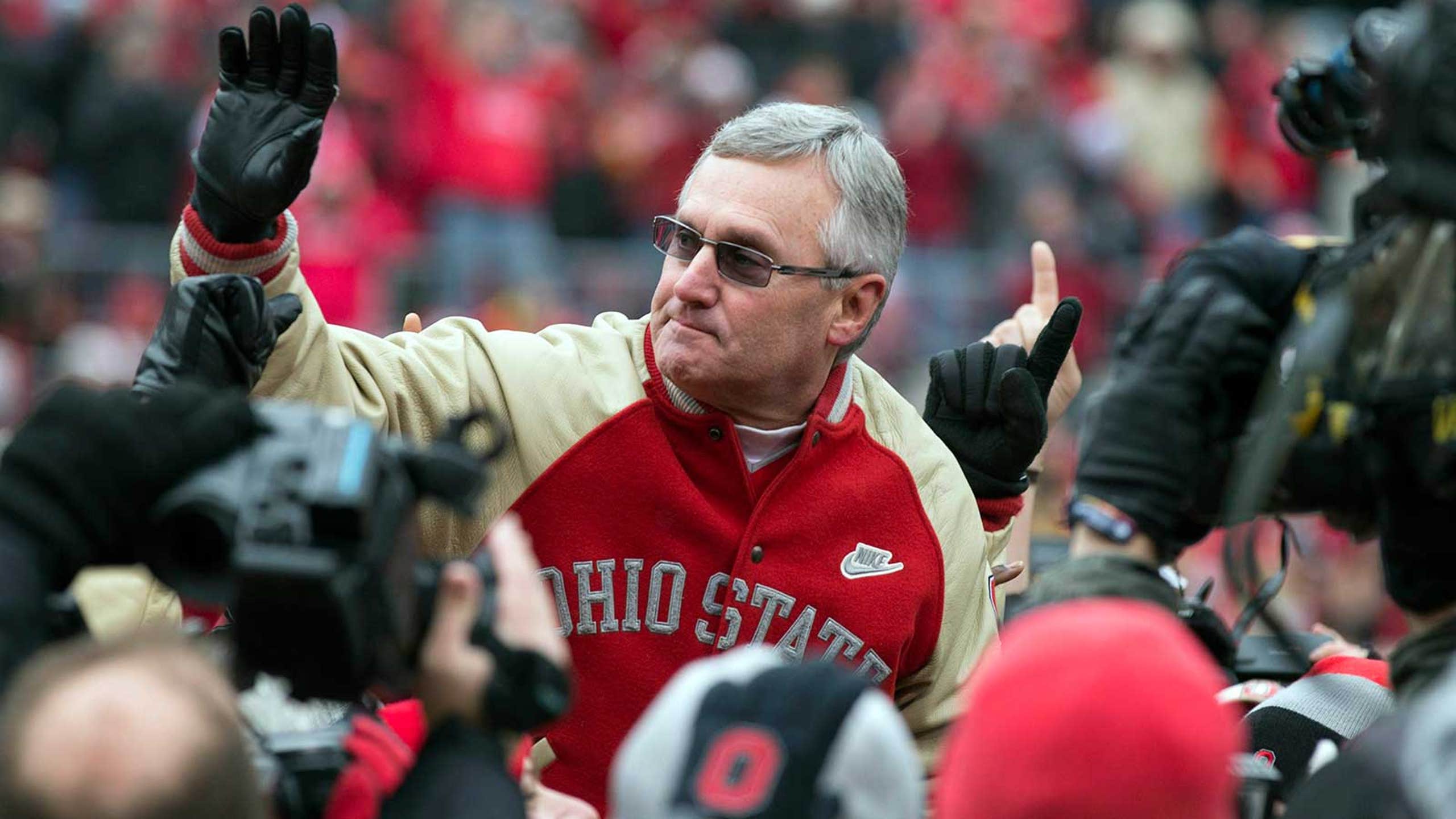 Tressel selected for College Football Hall of Fame
BY foxsports • January 9, 2015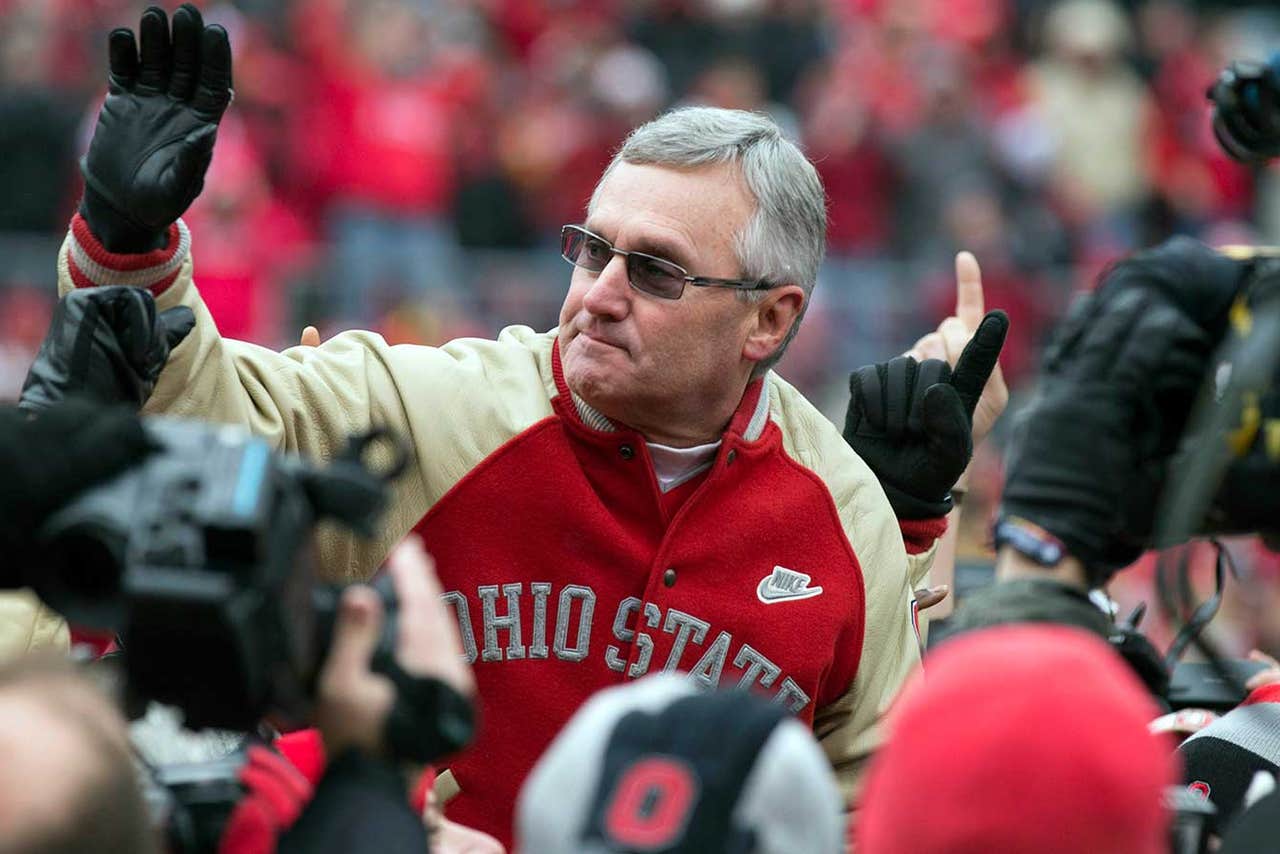 Jim Tressel, who led Youngstown State and Ohio State to five national championships, has been selected for induction in the College Football Hall of Fame.
Tressel joins his father Lee, who coached at Baldwin-Wallace, as the first father-son coaches to be enshrined. Lee Tressel, who coached B-W to a Division III National Title in 1978, was inducted in 1996. They were also the first father-son pair to win national championships.
"It is an extraordinary honor to have been selected by the National Football Foundation as a member of the 2015 class of the College Football Hall of Fame," Tressel said in a statement. "To be inducted alongside such a distinguished group of players and coaches, and to join the previously elected members, is certainly humbling."
Tressel had a 229-79-2 in 24 years as a head coach. In 14 seasons, he won an at least 10 games and won eight or more in all but five years.
Tressel coached at Youngstown State from 1986-2000, leading the Penguins to four FCS National Championships (Division I-AA at the time). He also led YSU to the postseason 10 times and was 135-57-2. He went to Ohio State in 2001 and led the Buckeyes to the national championship in 2002, which was their first since 1968.
In 10 seasons with OSU, Tressel was 94-21, leading the program to six Big Ten titles and two more appearances in National Championship games.
"I am forever indebted to the outstanding student-athletes and coaches that have made this moment possible," Tressel said in a statement. "Without the chances afforded by many mentors, including Jim Dennison, who gave me my first opportunity to coach at the college level, as well as Joe Malmisur and Andy Geiger, who saw fit as athletic directors to allow opportunities as a head coach at two elite universities, this day would not have arrived. Youngstown State and Ohio State are universities that care about helping to transform young college students into successful men and women, professionals, parents, and citizens.
"Leading the way has been my family, who has unconditionally supported my passion to serve young people. To join the same College Football Hall of Fame that my father, Dr. Lee J. Tressel, is already a member, is so, so meaningful. What a special time in the great state of Ohio, the state with the greatest fans and bands in the land. Go Buckeyes and Go Penguins!"
Tressel resigned in May of 2011 after he withheld information from OSU and the NCAA about possible rules violations by some of his players. He is in his first year as president of Youngstown State after being named to the position on May 9, 2014.
Two other inductees born in Ohio are also part of the class -- Michigan State halfback Clinton Jones (Cleveland) and late Michigan running back Rob Lytle (Fremont). Yale running back Dick Jauron, who played for the Bengals and later was the Browns defensive coordinator, was also inducted.
Also among the class of 15 players and two coaches are Texas running back Ricky Williams, who won the Heisman in 1998, Oklahoma linebacker Brian Bosworth and Kansas State coach Bill Snyder.
Other inductees are Nebraska linebacker Trev Alberts, Arizona State linebacker Bob Breunig, Millsaps (Division III) defensive end Sean Brewer, Pittsburgh offensive tackle Ruben Brown, Florida split end Wes Chandler, Notre Dame split end Thom Gatewood, Washington offensive tackle Lincoln Kennedy, Marshall quarterback Michael Payton, Kentucky defensive end Art Still and Texas Tech linebacker Zach Thomas.
The latest class will be inducted at the National Football Foundation awards dinner Dec. 8 in New York.
---