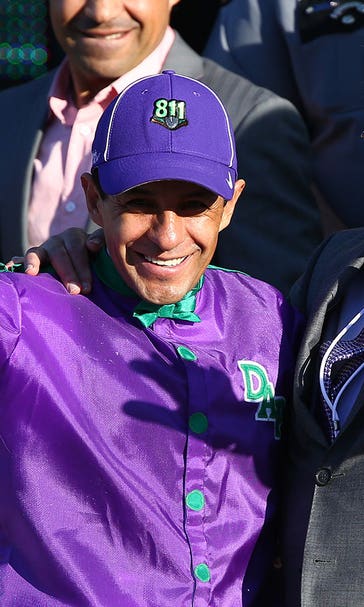 Trainer Art Sherman becomes oldest Derby winner
BY foxsports • May 3, 2014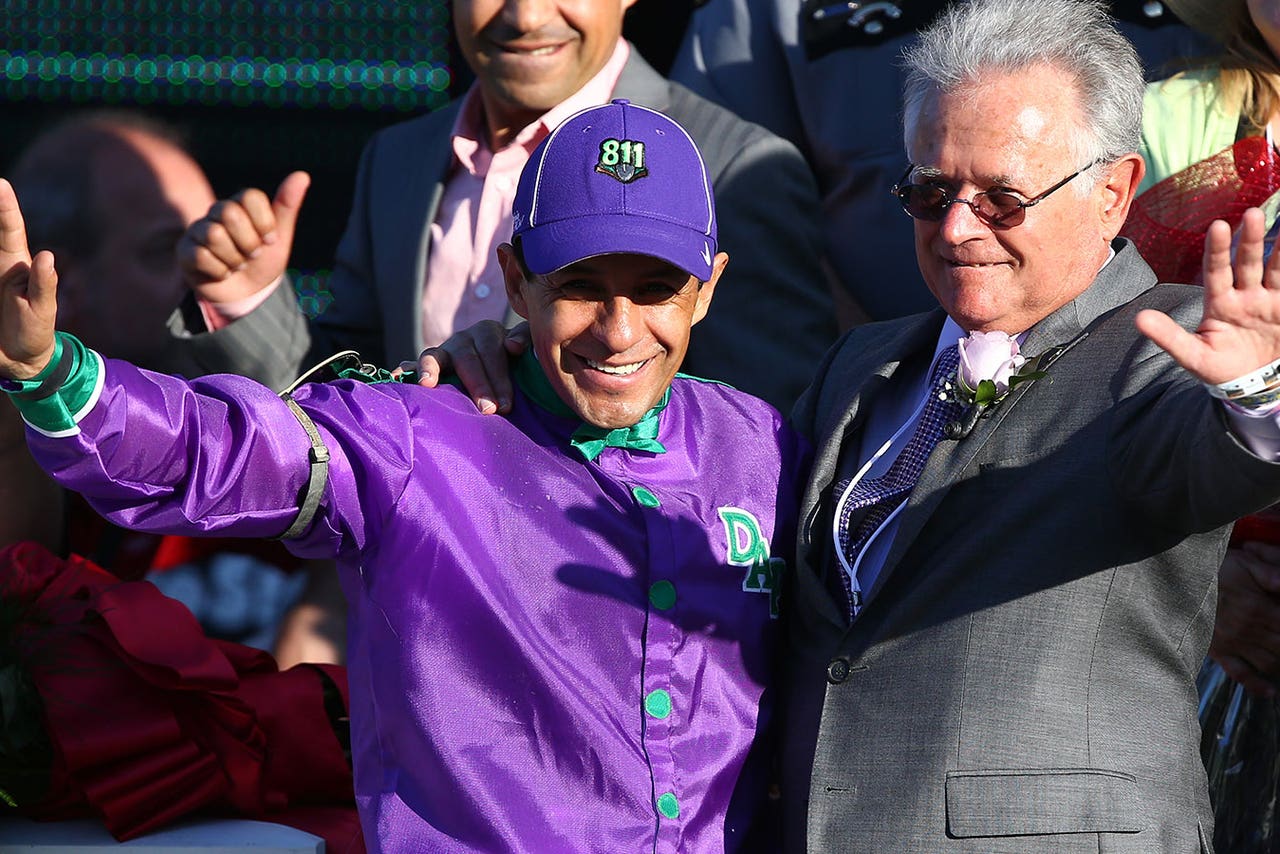 Success at the Kentucky Derby may not change Art Sherman. It just took his entire career at the racetrack to find it.
The 77-year-old became the Kentucky Derby's oldest winning trainer on Saturday thanks to his California-bred star pupil, California Chrome, who ran close with the leaders before taking charge after a mile and cruising to a nearly two-length victory.
Sherman was an exercise rider 59 years ago for Swaps, who won the 1955 Derby. He visited the horse's grave this week, praying for a chance to experience winning the marquee race himself.
"I'm so thankful that I'm here," Sherman said after the race. "I don't think I change much anymore. I have a lot of friends on the racetrack, been around a long time."
Sherman then elicited the biggest laughter in the postrace news conference, adding, "I'm just the same old Art Sherman, you know -- except, I won the Kentucky Derby."
Indeed, the old-school Sherman promised that he'd be back on the job early next week at his small southern California stable, helping his son groom other prospects before looking ahead to California Chrome's next challenge in two weeks at the Preakness.
Saturday's breakthrough was a long time coming for a man who first came here as a teenager with trainer Rex Ellsworth building Swaps, who's buried at Churchill Downs. He watched that victory from the backside before becoming a jockey himself, riding until 1980 when he was licensed to train horses.
Sherman trained four Grade 1 stakes winners on the West Coast before California Chrome came along, a fruitful relationship that has thrust him into the spotlight with decisive victories in the Santa Anita Derby and now horse racing's premier race.
He gave no thought to competitors' skepticism about his track record and especially about California Chrome's potential when he came East.
Until now, that is.
"Everybody kind of puts knocks on you, `Well, he didn't work over the track, he didn't do this, he didn't do that,'" Sherman said. "You gotta know your horse and no horse you can train the same way. ...
"I've been around and I've rode so many horses, and I think because of that it's helped me tremendously."
Intially concerned about how California Chrome might perform in the first 70 yards of what was expected to be a fast race with so many speed horses, Sherman instead sweated out the final 70 yards. Never mind that the horse was fully clear of his competition at that point.
Sherman's anxiety is likely to increase over the next six weeks as California Chrome tries to snap the sport's 36-year Triple Crown champion's drought. He's not complaining.
"The Triple Crown is probably the roughest races you'll ever have to face," he said. "I've seen a lot of champions go by the wayside. I have to keep my fingers crossed and hope I can have a fresh horse for them type of races."
Sherman's competitors might describe that as bravado. For him, it's simply confidence in a one-of-a-kind horse and the skills that have helped his chestnut colt win five straight races and seven of 11 starts overall.
"I think California Chrome is the rock star, and I'm his manager and I'm going all the way," Sherman joked.
---