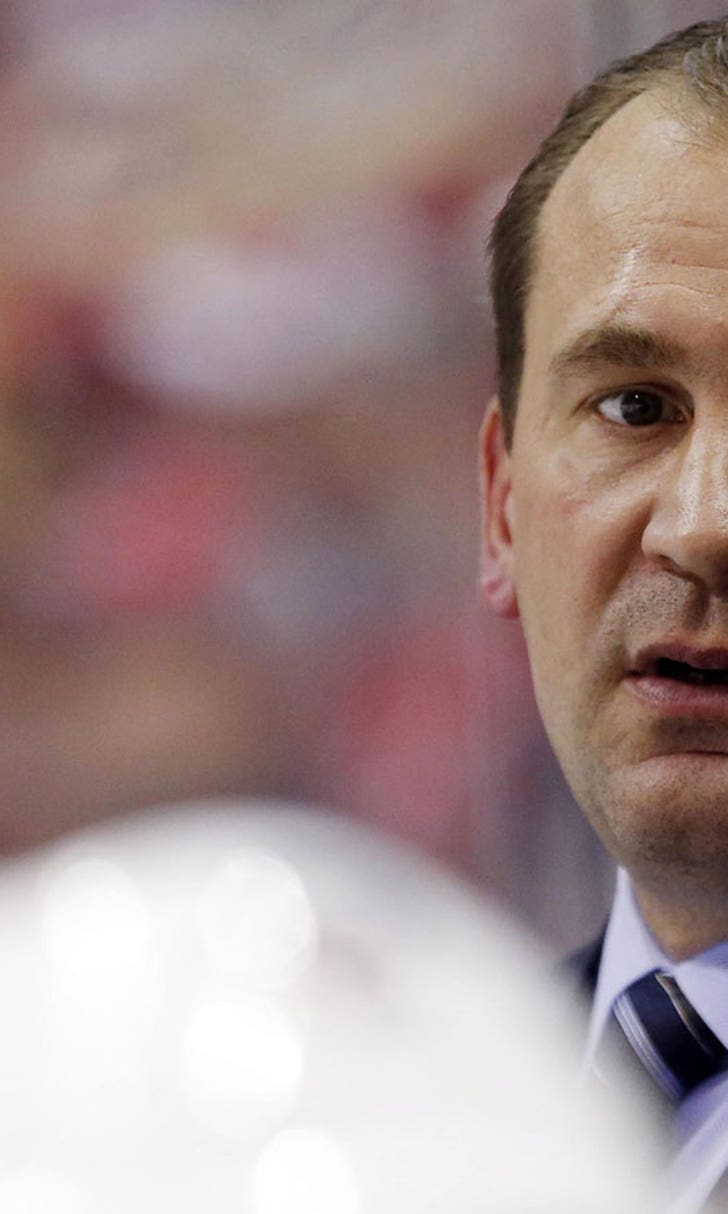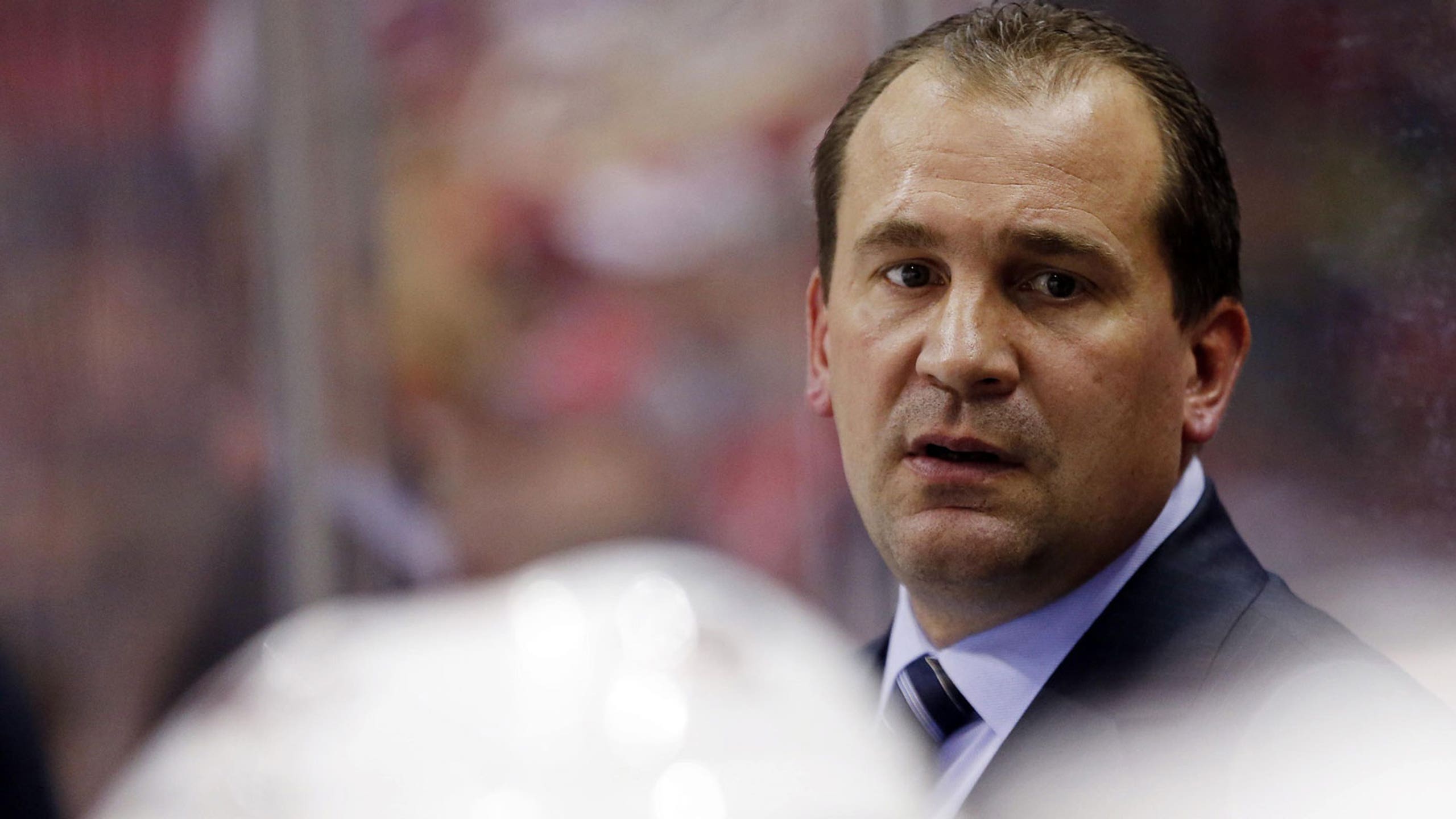 Tough decisions on Blue Jackets blue line
BY foxsports • December 17, 2014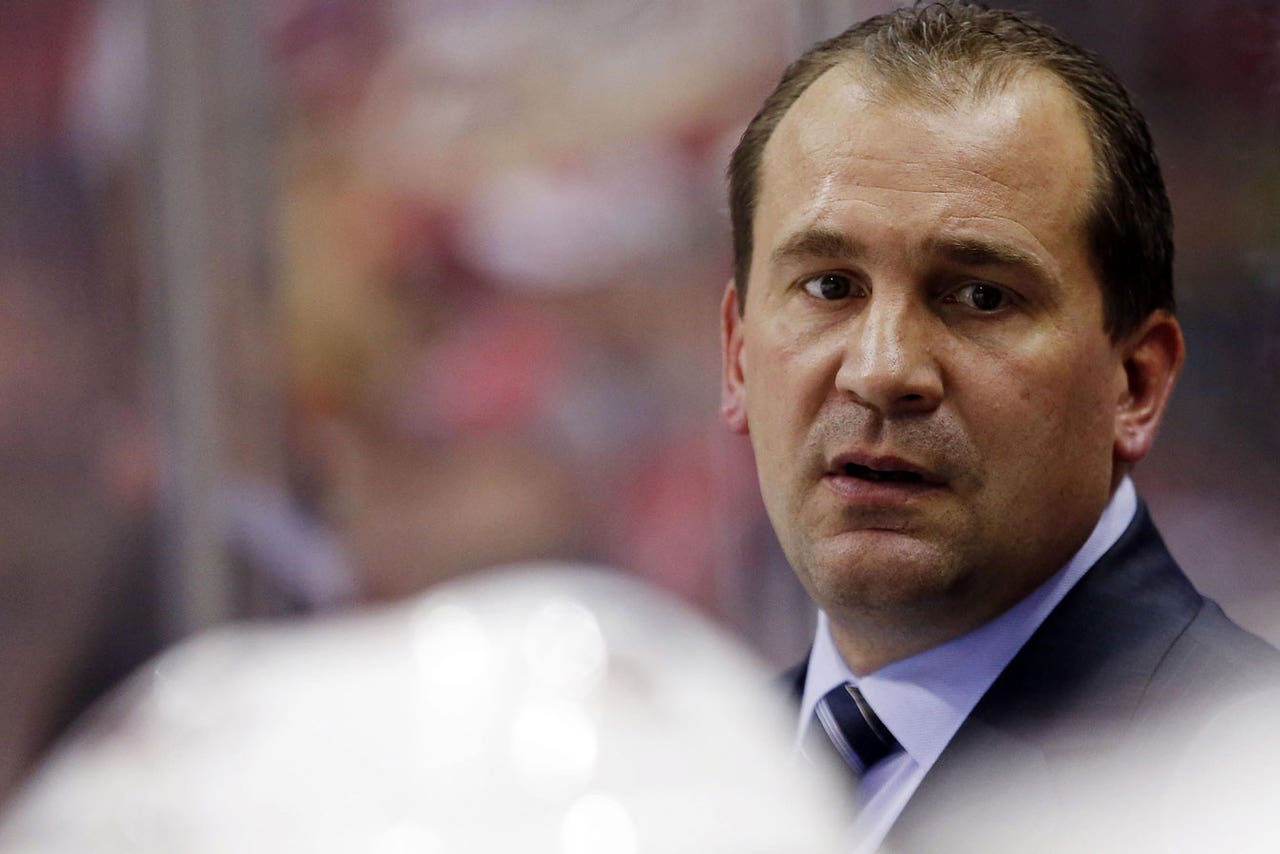 Columbus woke up Wednesday morning in fifth place in the Metropolitan Division thanks to a 1-0 shootout victory in Detroit Tuesday night. This extends their winning streak to seven games, one short of the franchise record set in January. They play the remainder of their five December games at home.
They are making up ground, albeit slowly, in the standings after digging a hole to start the season. They trail the third place New York Rangers by six points for a guaranteed playoff position in the Metro and are six points behind the Florida Panthers for the second wild card spot.
Counted down and almost out just a few short weeks ago, the Blue Jackets have seen the return of some healthy players after being ravaged by injuries throughout much of the season. The latest to return was defenseman Fedor Tyutin after missing 13 games due to a sprained knee suffered Nov. 14 at Philadelphia.
This necessitated a tough decision on the part of bench boss Todd Richards in who to scratch on the blue line, as the defensive corps have all stepped up their play of late.
Jordan Leopold drew the short straw against the Red Wings, but not because of his play. Picked-up in a trade with St. Louis on the day Tyutin was placed on Injured Reserve, Leopold has filled in admirably. Leopold is 1-2-3 in 13 games with Columbus. His veteran presence has had a steadying effect in Tyutin's absence.
"You want these types of tough decisions," Richards said. "I challenged a few of them before the Pittsburgh game and they responded really well. They really did. They played big, played heavy and hard. That's the way that group can play and that's the way that we need to play."
Defenseman Kevin Connauton was claimed off waivers from the Dallas Stars on November 18 after the seemingly inexorable amount of injuries continued to mount. In 10 games with the Blue Jackets, he's 2-0-2 and has been paired regularly with veteran James Wisniewski.
He's getting more minutes per game, in addition to being rewarded with special teams time, after gaining the trust of Todd Richards and the coaching staff. Tuesday night in Detroit, he had 20:20 time on ice and earned a turn on the ice in overtime.
He has shown poise in making decisions with the puck, opting to make the smart play to get the puck out of his own zone and moving up the ice. He's also shown that he's not afraid to jump up into the play when warranted.
"All I can worry about is how hard I'm working and my attitude when I come to the rink," Connauton said. "I want to do everything I can to make that decision hard for them, obviously. I want to be a guy that is playing every night. But at the end of the night, that's not my decision.
"As long as I'm doing everything I can, that's all you can do. So, I'm just going to keep coming to the rink every day and keep working hard to try and prove myself by continually improving and trying to contribute. Then, we'll go from there."
Defenseman Cody Goloubef, back from a knee injury that occurred Nov. 1 in New Jersey, is currently in Springfield after being loaned to the Falcons on a conditioning assignment. Upon his return to the Blue Jackets, the team will have eight healthy defensemen on the roster. Ryan Murray is still on Injured Reserve with no timeline for his return.
It's another of those tough decisions that falls squarely on Richards' shoulders. If they carry eight players on the blue line, who gets scratched on a nightly basis? The team doesn't want to get caught-out with too few defensemen, should an injury occur.
"We've done that most of the year, just because of the way our depth is in the organization," said general manager Jarmo Kekalainen. "I don't see any problem with that, with 8, 13 and 2 (defensemen, forwards, goalie). It's a manageable number. It's either two extra forwards or two extra 'D.'"
They have just five players on IR currently (Horton, Letestu, Murray, Anisimov and Hartnell), with left wing Scott Hartnell the closest of the five to returning.
With 52 games still to play and a healthier roster than they've had all season, the Blue Jackets are stringing together a more consistent effort with each passing game. While mistakes are still made, they are not as glaring as they were three weeks ago. They have said all season that they need to get better and the current winning streak shows that they are doing just that.
"Alright, partner.
Keep on rollin' baby.
You know what time it is..."
---