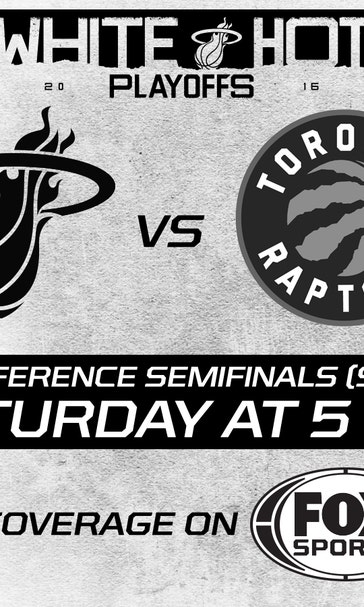 Toronto Raptors at Miami Heat Game 3 preview
May 7, 2016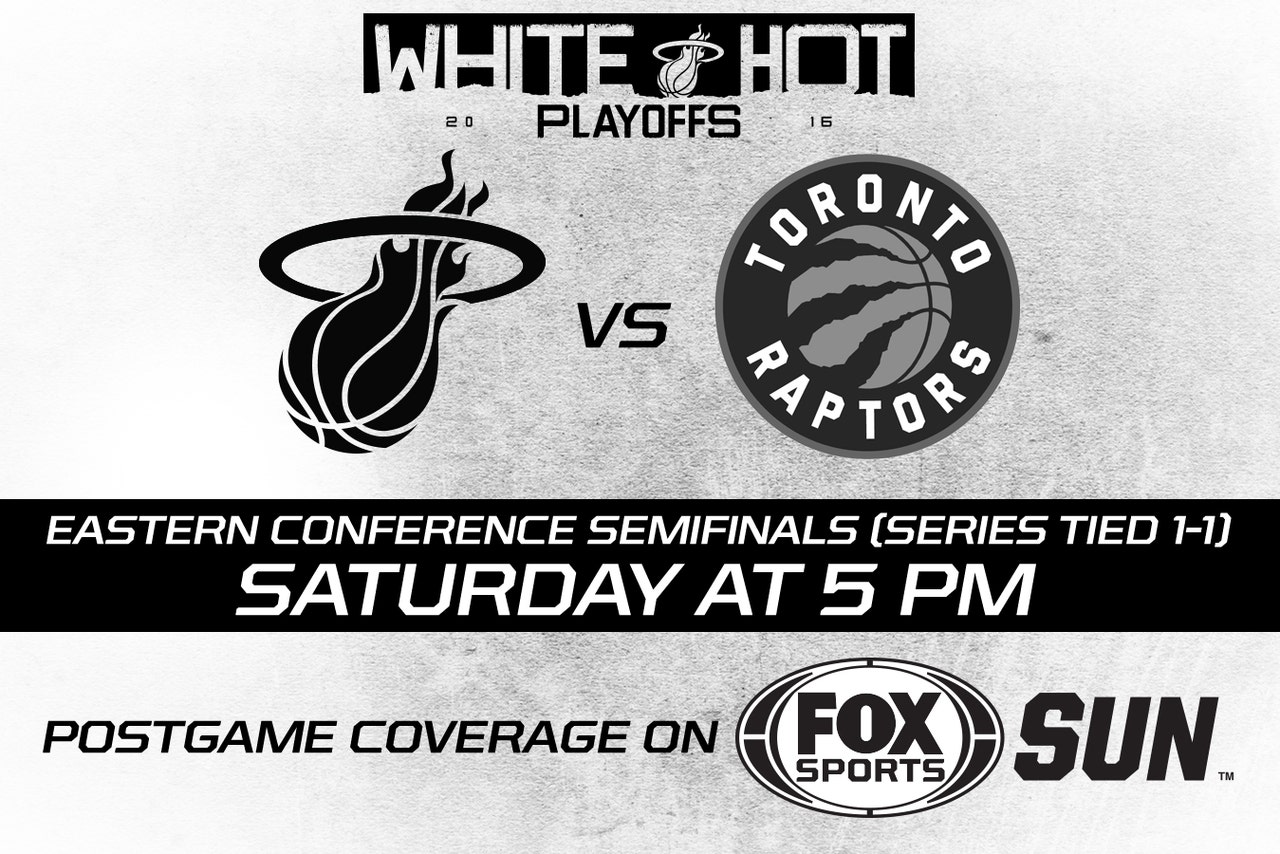 TV: ESPN
Time: 5 p.m.; postgame coverage on FOX Sports Sun
Game 2 became a big missed opportunity for the Miami Heat.
Going home could help ease their disappointment.
Either the Toronto Raptors or Miami will move within two wins of a trip to the Eastern Conference finals on Saturday, when the Heat host Game 3 of their knotted-up series.
The Heat had a fourth-quarter lead in Toronto on Thursday in Game 2, only to see it - and a chance for what would have been a 2-0 lead in the series as it heads back to Miami - disappear in an overtime loss. The Heat won the series opener in overtime after Kyle Lowry's half-court shot at the end of regulation.
"That's the playoffs," Heat coach Erik Spoelstra said. "Things can happen in one game and you'll look totally different another game. Nothing's guaranteed. Momentum doesn't carry over. We've already proven that we can have a great offensive outing and then the next night it might be different. That's the playoffs. That's what happens in competition."
Miami has a 13-2 home record since the beginning of March with the only losses coming to Charlotte, including one in the first round.
Toronto got a home split to start the second round despite ongoing struggles from Lowry and DeMar DeRozan, an All-Star backcourt that has shot a combined 35 percent from the field and 45 percent from the foul line so far against the Heat. Even though the postseason issues for Toronto's backcourt have been well-chronicled, the Heat cannot expect Lowry and DeRozan to keep missing at this rate.
"I've gotten so many phone calls and texts from people that just care about me in general, fellow NBA players and friends of mine," said Lowry, the first player in the last 60 years to have nine consecutive games of shooting under 40 percent with 10 or more shot attempts in each contest, according to the Elias Sports Bureau. "They're supportive."
The Heat have held Charlotte and Toronto under 100 points in seven consecutive games now, which would seem to be a strong sign given that Miami has topped 100 points in 18 of its last 19 home games.
Then again, neither the Heat nor the Raptors put on anything that would resemble an offensive showcase in Games 1 or 2. Miami committed 20 turnovers in Game 1 and had 21 in Game 2.
"If we don't turn the ball over 20-some times, we'll be fine," said Heat guard Dwyane Wade, averaging 20.5 points and 4 turnovers in the series. "Offense is fine. We can't keep giving up 20 turnovers a game. That limits us a lot."
At some point, fatigue will likely start being a factor - if it isn't already. Saturday's game will be the fifth in nine days for the Raptors, the eighth in 15 days for the Heat. Lowry has played 89 minutes in the first two games of this series, DeRozan has played 84. For the Heat, Joe Johnson has played 83 and Luol Deng has logged 81.
The bigger issue for Miami is Toronto's biggest player.
Jonas Valanciunas is a 7-foot, 255-pound problem for the Heat. He's shot 68 percent in the two games, averaging 19.5 points and 13 rebounds - at times getting the best of Miami center Hassan Whiteside.
"He's been big," DeRozan said. "You can honestly see who's the dominant big out there when it comes to rebounding and scoring. JV's doing a lot for us. We need him to continue to keep doing it."
---