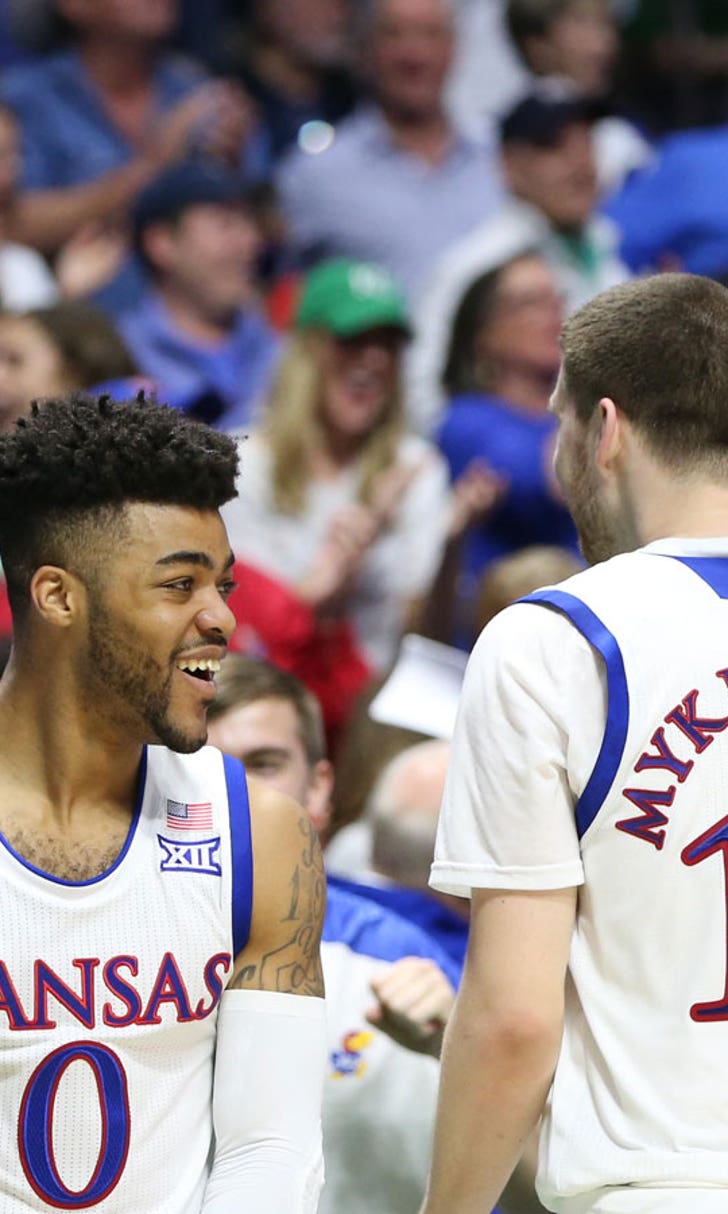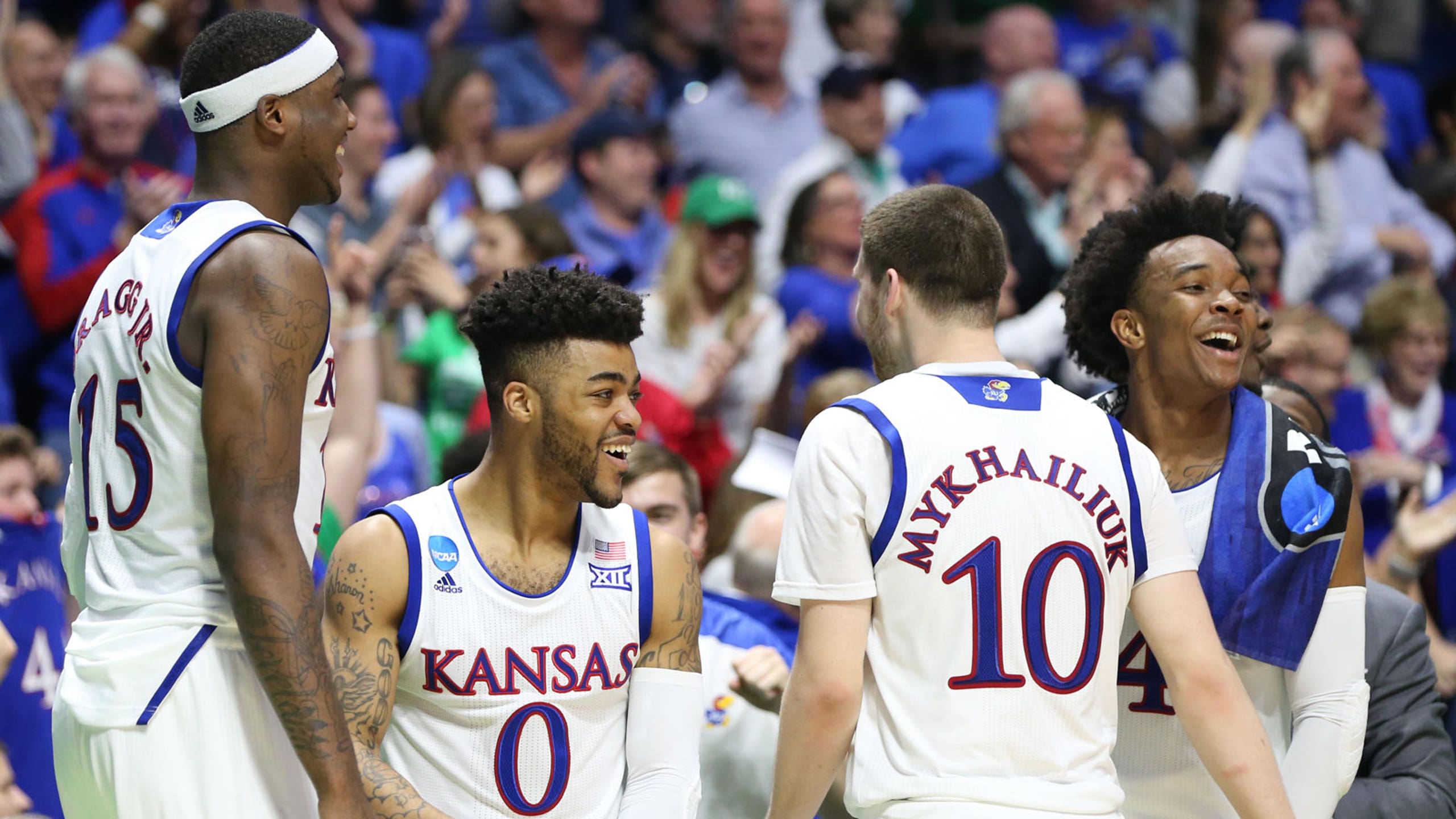 Top-seeded Kansas next up for Michigan State
March 18, 2017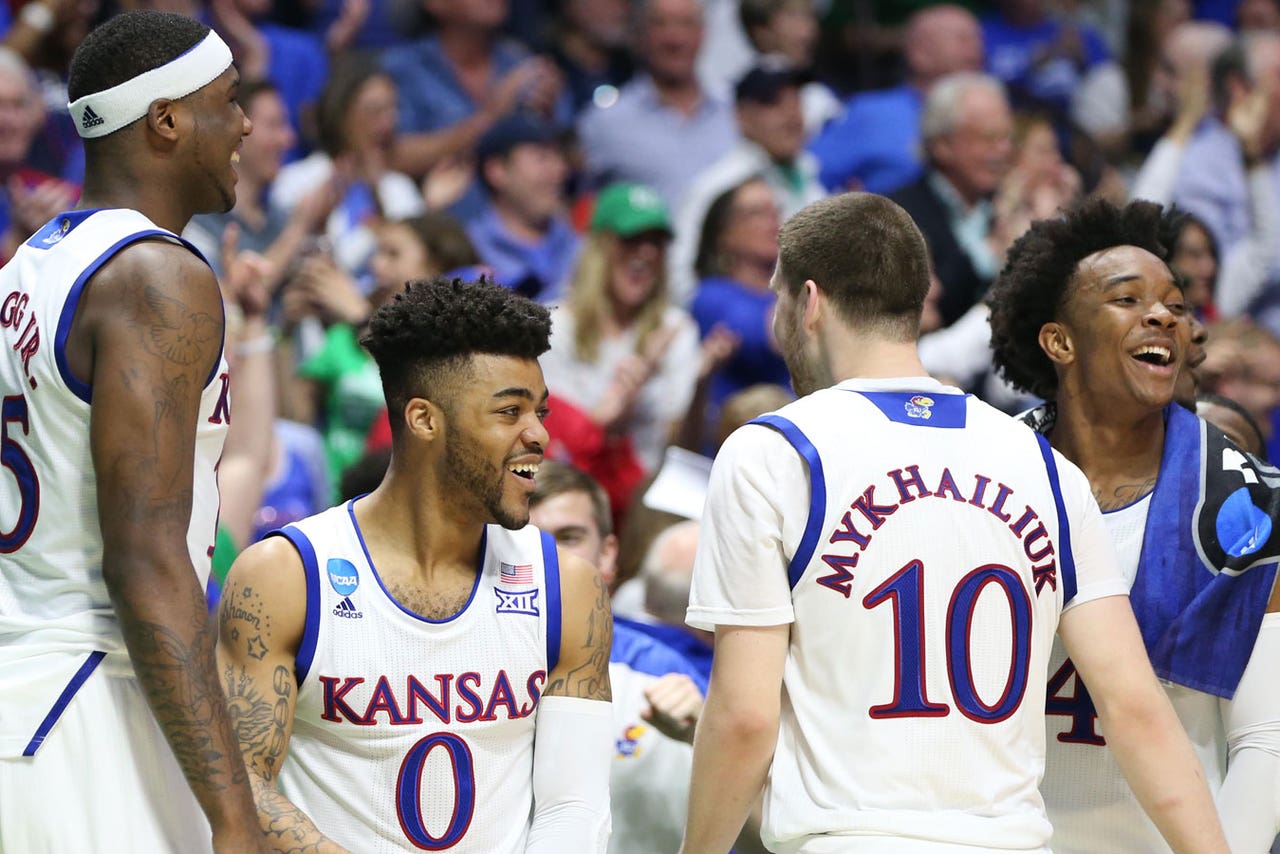 TULSA, Okla. -- The easy part of the NCAA Tournament is over for the Kansas Jayhawks.

After coasting in the second half and grasping a 100-62 victory over University of California-Davis on Friday evening, the Midwest No. 1 seed Jayhawks (29-4) advanced to play a program that looks a lot like them.

Kansas versus Michigan State could've been a predictable Final Four matchup in past seasons. But since the freshman-dominated Spartans (20-14) are the No. 9 seed in the Midwest, college basketball fans get a blue-blood battle in the second round.

The Jayhawks have to feel at least a little uneasy about it, especially if they watched any of Michigan State's first-round victory over eighth-seeded Miami.

The Spartans shrugged off an early 12-point deficit and pushed ahead of the Hurricanes by 11 points at halftime.

Michigan State then came out of the break still revved up. The Spartans began the second half on an 8-2 run and refused to let Miami back in the contest.

It was enough to ease Michigan State coach Tom Izzo's mind about his young team.

"I was worried about whether these freshmen would handle the big stage, even though they've been on one, but it's still the NCAA Tournament, and the difference now is it's one-and-done time," Izzo said. "What a cool thing to watch happen, and I'd like to keep it going a little while."

Earlier in the week, before Kansas knew whether it would see the Spartans or Hurricanes in the second round, Jayhawks coach Bill Self allowed himself a peek ahead at the bracket.

He was already unnerved by what he saw.

"You look at that potential matchup if you advance past the first game of Miami and Michigan State and you say, 'Didn't Miami beat Duke?'" Self said. "And then you look at Michigan State and you say, 'Hasn't he been to seven or eight Final Fours?' So I personally didn't feel a ton of comfort or warm feelings by seeing that. It's a hard first weekend without question."

One thing that will give Self some reassurance and Izzo some concern as they prepare for Sunday's game is the experience factor.

The Spartans started three freshmen against Miami with a fourth, guard Cassius Winston, playing extended minutes. They accounted well for themselves, especially freshman guard Nick Ward, who led Michigan State with 19 points in the first round victory.

But the Spartans will see a veteran team in the Jayhawks.

Kansas is led by senior guard Frank Mason III, who paced the Jayhawks with 22 points and eight assists in their first-round win. Mason is joined in the starting lineup by senior forward Landen Lucas and junior guards Devonte' Graham and Sviatoslav Mykhailiuk.

And then there's Kansas freshman Josh Jackson, who could be the X factor in the Jayhawks-Spartans contest.

Jackson had an alley-oop dunk and a spectacular drive to the basket for a layup that ignited Kansas midway through the first half against UC Davis.

By late Friday night, Izzo was already singing praises about Jackson, a Detroit native. But it's clear the entire Jayhawks team has Izzo's attention as well.

"Unfortunately, there's a buzz saw in front of us, but we've had that all year," Izzo said. "Might as well do it one more time."
---