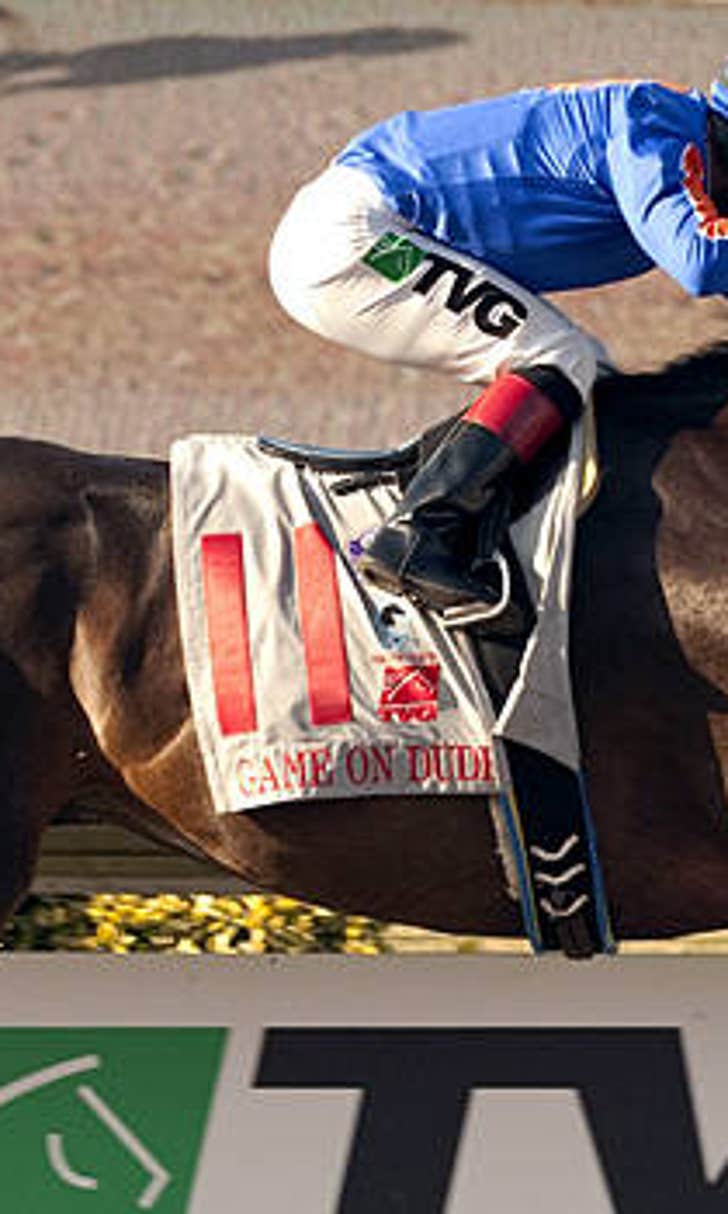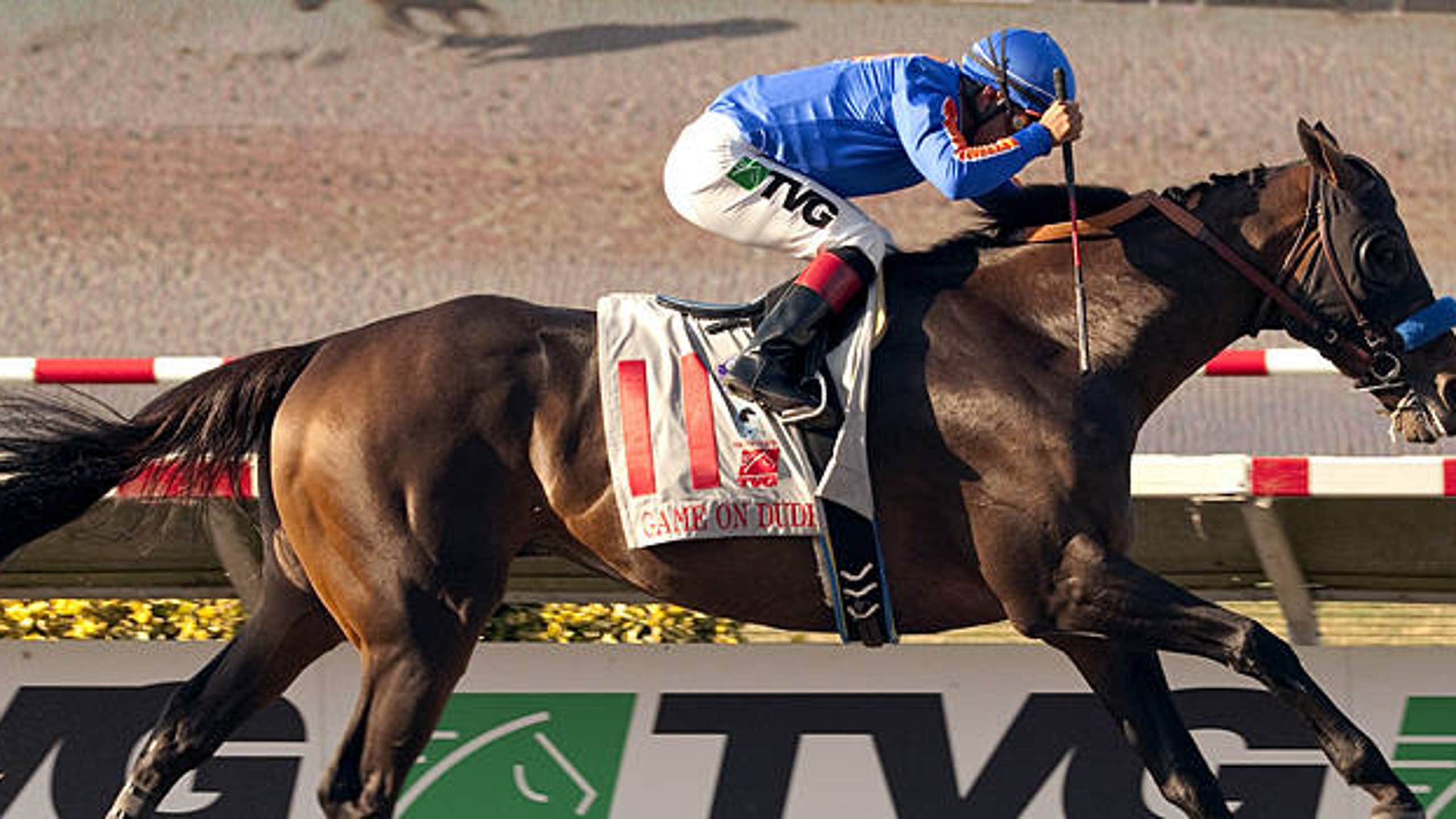 Top older horses to battle in Santa Anita Handicap
BY foxsports • February 26, 2014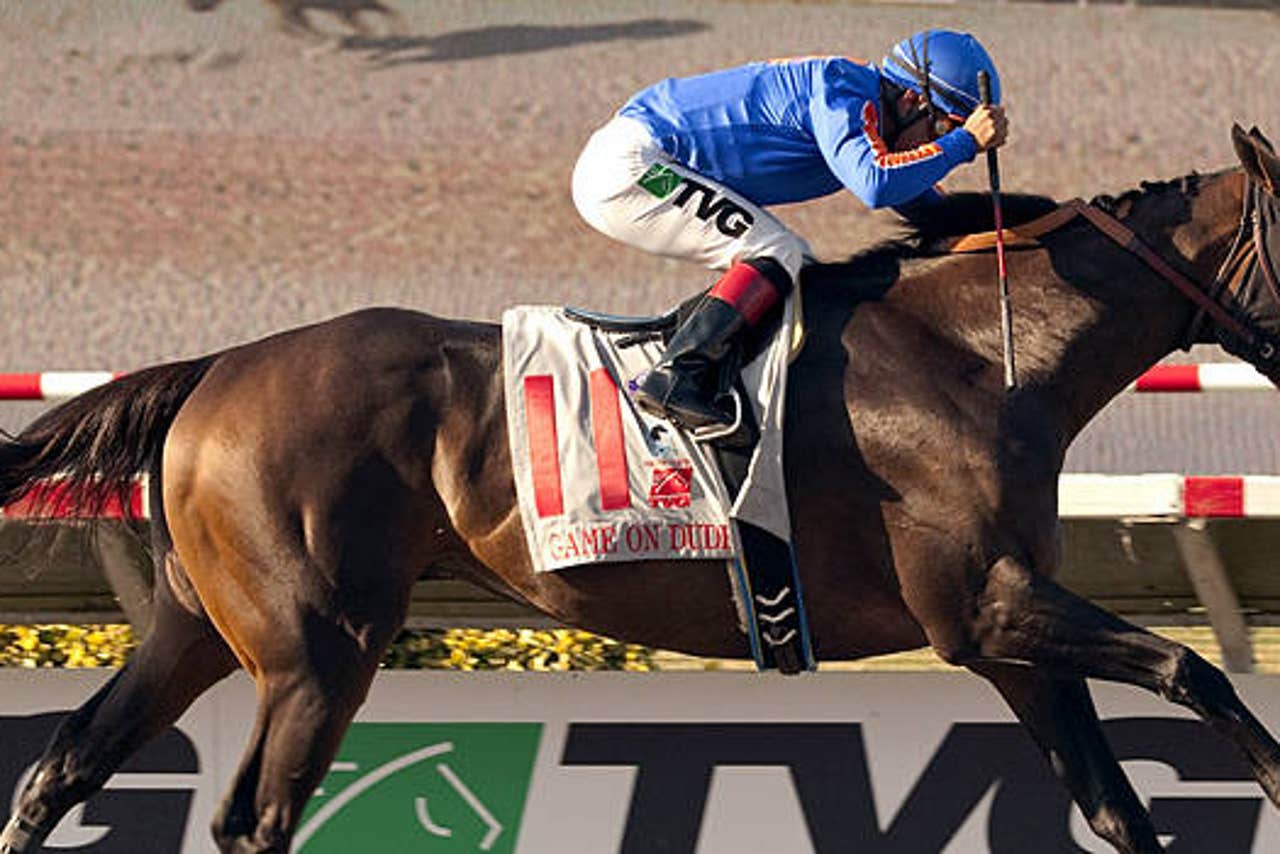 The Santa Anita Handicap is known as the Big 'Cap in horse racing circles for a number of reasons: it's got a purse of $750,000, it attracts some of the most luminous names in the business, and this year it will be featured on FOX Sports1's The Jockey Club Tour. So why should you tune in? Here are seven compelling reasons:
7) It's at Santa Anita Park. Unless you're one of the lucky souls who has avoided the many polar vortices this winter, don't you want to stay inside, pretend that you're in LA enjoying a day at the Great Race Place and avoid doing something awful like shoveling? Yes, yes you do.
6) It's on FOX Sports 1. That means that you're going to get some great betting advice, a look into the party at the track, and get behind-the-scenes access to the horses and the people around them. And who doesn't love watching horse racing in HD on national TV? It's just more fun.
5) It's a really good excuse to have a party. Invite some friends over, make a few cocktails, serve a snack or three and pick your favorite horse. If you have an online account, you can even do some betting at home! It's kind of the perfect way to kick off a Saturday night – a little horse racing, a little house party, and hopefully a little extra money in your pocket if you play the right pony!
4) Game On Dude. He's a tough older horse who has ruled the races in California for most of his career, and he's ready for revenge after a disappointing finish in his last race, the San Antonio Stakes. A serious competitor, he's earned over $5.7 million in his career. Plus, one of his owners is Joe Torre, so we're guessing any pre-race pep talks from the legendary baseball manager are going to be really, really effective.
3) Will Take Charge. This chestnut dynamo with the distinctive white face finished out his 2013 as the top 3-year-old of the year; he's won some powerhouse races and in his first start of 2014 ran a gritty second in the Donn Handicap. His trainer, D. Wayne Lukas, knows how to get horses to the Winner's Circle – after all, he's won more races than any other trainer in history. Oh, and did we mention that Will Take Charge is stunning? #ThatBlazeTho
2) Mucho Macho Man. The Champ. This guy won the 2013 Breeders' Cup Classic and then came right back in 2014 to win the Sunshine Millions Classic in commanding style – the closest horse to him was 14 lengths behind. And if that weren't enough, the Village People themselves are kind of obsessed with him.
1) The rematch of a lifetime. The Breeders' Cup Classic is always an amazing race, but the 2013 edition was one of the most exciting finishes of all time. And who finished 1-2? Mucho Macho Man by a whisker over Will Take Charge. And Game On Dude will certainly be looking for revenge after his narrow loss to Will Take Charge in the Clark Handicap at historic Churchill Downs on Nov. 29.
This race is shaping up to be one of the strongest competitions of 2014, and you can catch it all on FOX Sports 1 on March 8 at 7 p.m. Eastern/4p.m. Pacific.
---