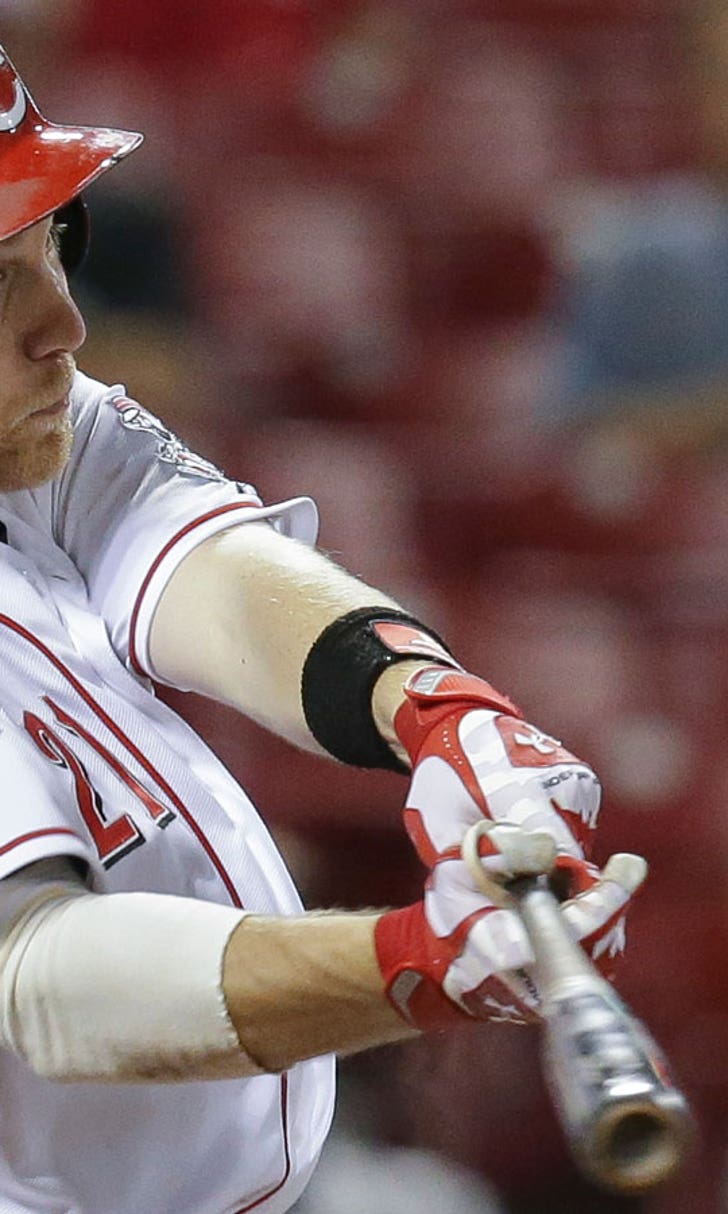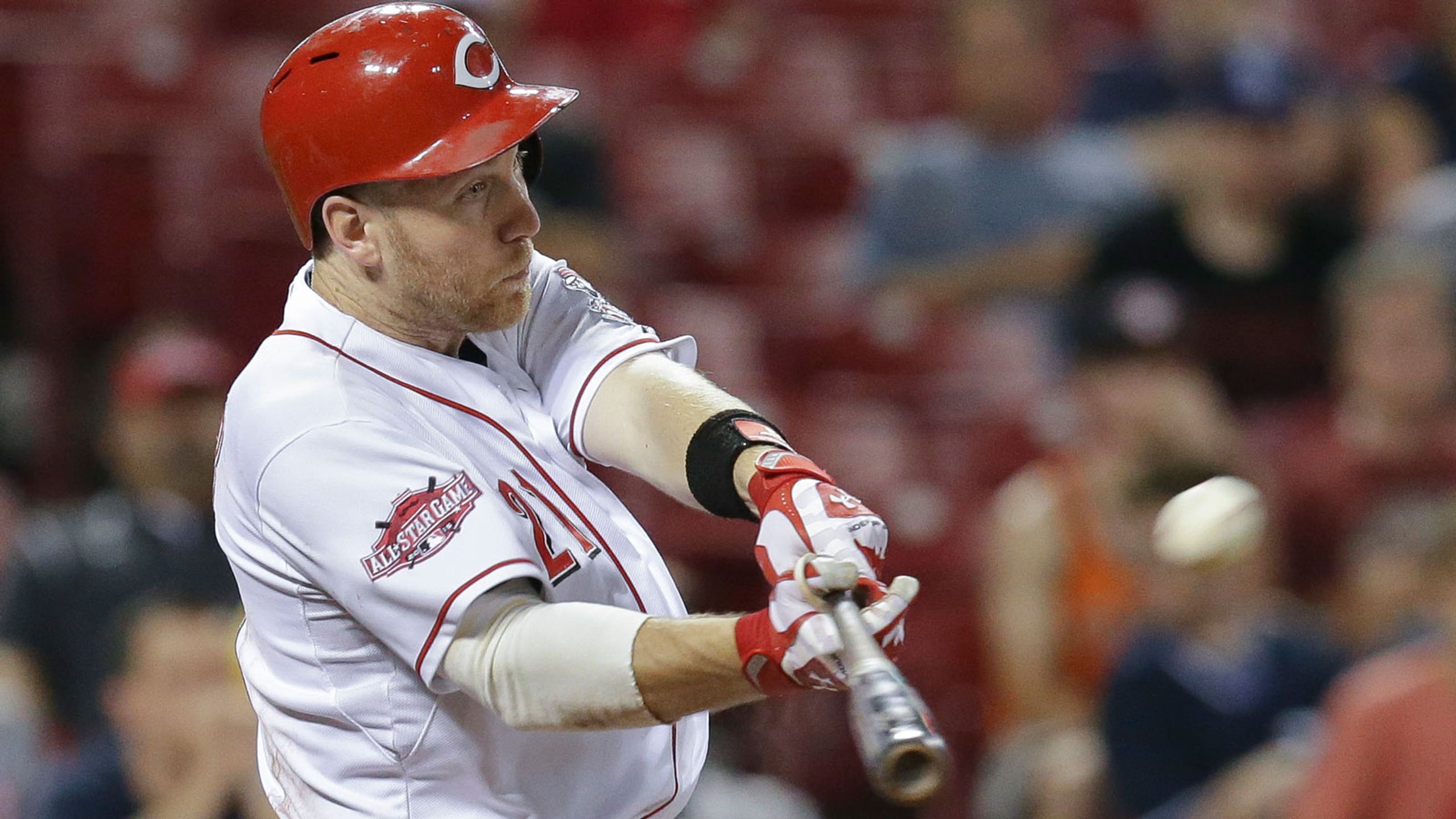 Top home run hitters square off in Cincy
BY foxsports • June 19, 2015
Inclement weather has delayed plenty of Cincinnati Reds baseball at Great American Ball Park this season.
This time, the rain worked to the Reds' advantage.
Hot-hitting Todd Frazier, who was scheduled to have Thursday off, now gets his rest without having to miss a game as the Reds host the opener of a three-game series with the Miami Marlins on Friday night.
Frazier is hitting .404 with six homers and seven doubles over his last 12, but manager Bryan Price planned to rest the slugger for Thursday's matchup with Detroit. Cincinnati has had eight rain delays totaling 13 hours, 40 minutes and now one postponement after the contest was called 37 minutes after the scheduled time of first pitch.
That gave the Reds (30-35) a much-needed day off after Frazier's walkoff grand slam in the 13th inning Wednesday followed a rain delay of 1 hour, 20 minutes in an 8-4 win. Frazier homered earlier in that contest after hitting two solo shots in Tuesday's 5-2 victory.
Frazier's 22 homers trail only Miami right fielder Giancarlo Stanton's 25 for the major league lead.
"He's a special guy," Price said of Frazier. "He's really taken it upon himself to be a guy who's delivering consistently in the middle of our order. It's been fun to watch from my seat, for sure."
Frazier went deep for his only hit in five career at-bats against Dan Haren (6-3, 3.22 ERA), who is 2-1 with a 2.72 ERA over his last six starts after allowing three runs in six innings of Sunday's 4-1 loss to Colorado. He allowed three runs or fewer for the 11th time in 13 starts and gave up just one hit over his last five innings after surrendering two homers in the first.
The right-hander hadn't allowed a first-inning run all season.
"He didn't have the rhythm and tempo that he normally has," manager Dan Jennings said.
Haren gave up five homers over two starts in Cincinnati the past two seasons, but only one of those came while he allowed two runs in 5 1-3 innings of a 6-2 victory June 9, 2014, while with the Los Angeles Dodgers.
Stanton has homered in two of his last three games in Cincinnati. He added to his baseball-best total with a solo shot in the sixth inning Thursday and is hitting .450 with seven homers and four doubles over his last 11.
The Marlins (29-39), though, fell 9-4 and dropped both games in the Bronx against the Yankees to push their road skid to five.
"If the season stops now, it's still not going that well," said Stanton, who reached 25 homers 14 games faster than any other player in franchise history. "We've got to keep going."
Stanton is 2 for 9 with a homer and four strikeouts lifetime against Mike Leake, who was supposed to start Thursday.
Leake (3-4, 4.35) has had an up-and-down year, posting a 2.36 ERA through seven starts before having it jump more than two runs over his next three. He's bounced back in June, going 1-0 with a 3.32 ERA over his three outings after giving up three runs in five innings of Cincinnati's 4-3 loss to the Chicago Cubs on Saturday.
The right-hander, who has a 6.23 ERA at home, is 3-1 with a 2.10 ERA in four career starts against the Marlins.
Miami infielder Martin Prado was placed on the 15-day disabled list Thursday with right shoulder pain sustained from his stumble over first base three days earlier.
---