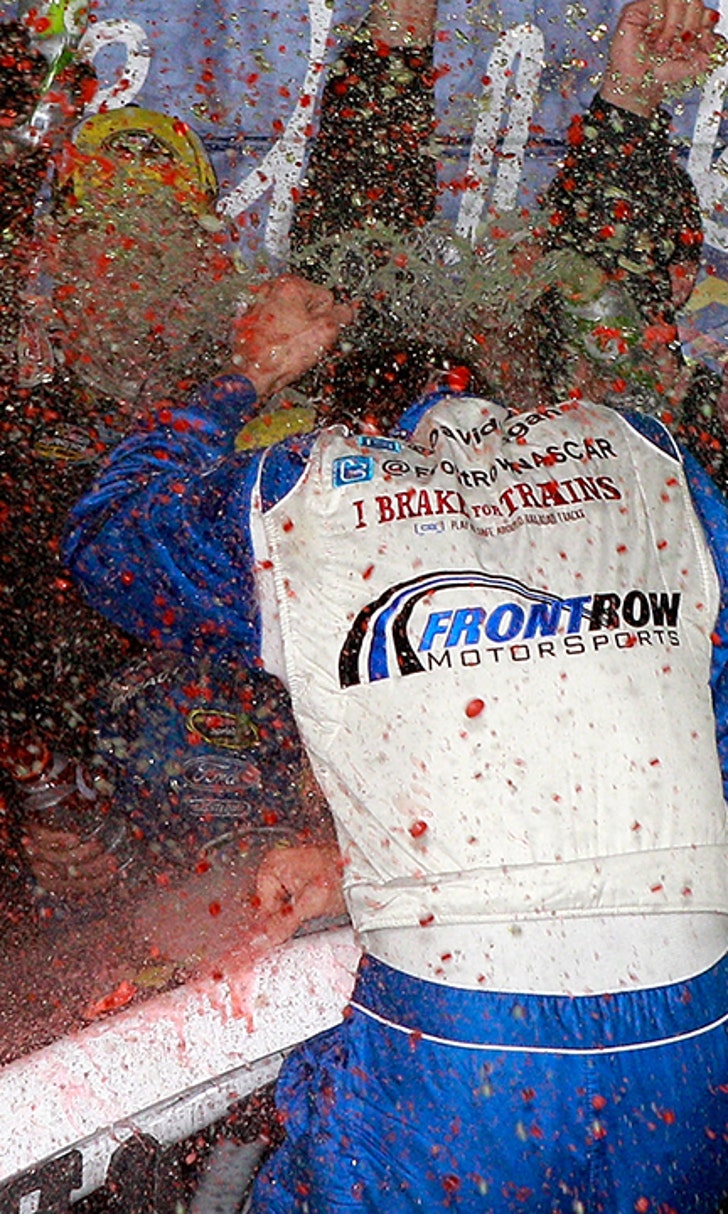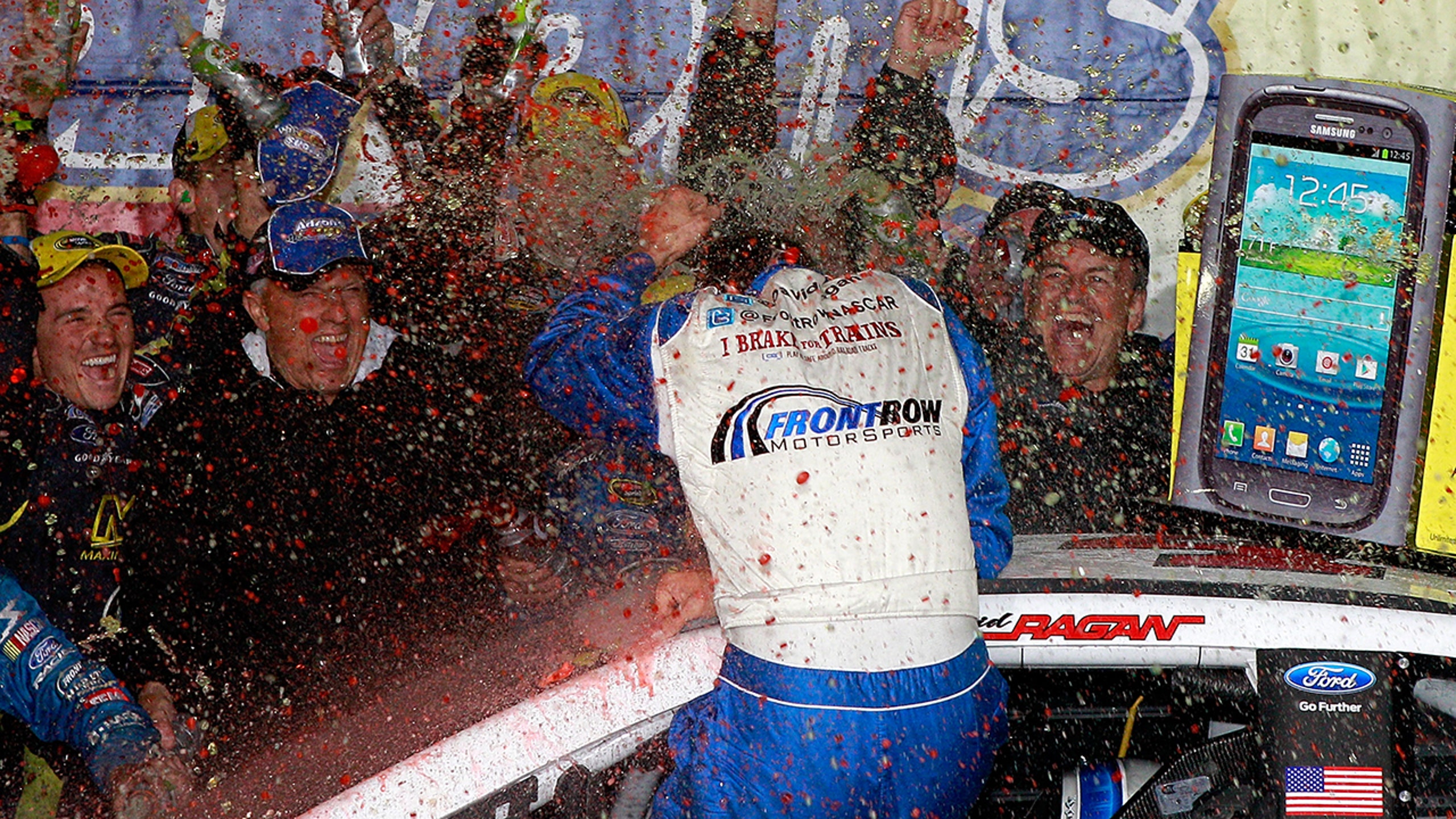 Top 5 Tuesday: Best Sprint Cup races of 2013
BY Tom Jensen • December 17, 2013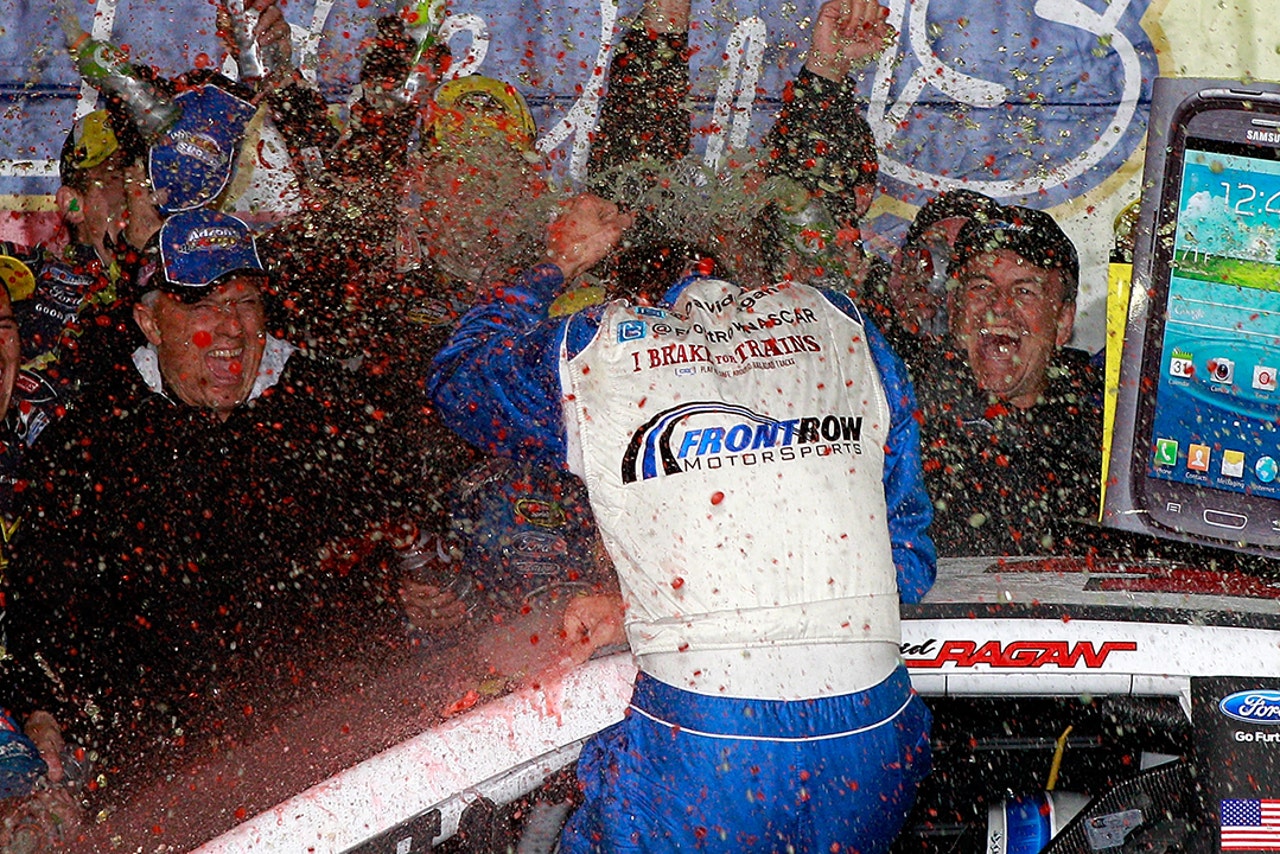 David Ragan and Front Row Motorsports shocked the world at Talladega Superspeedway.
The 2013 NASCAR Sprint Cup season featured some sensational racing. Here are five of our favorite races of the year:
1. AARON'S 499, TALLADEGA SUPERSPEEDWAY - A stunning triumph for the Davids over the Goliaths as Front Row Motorsports teammates David Ragan and David Gilliland came from nowhere on the final lap to finish 1-2 in a thrilling green-white-checkered run. An unbelievable victory for owner Bob Jenkins' low-budget team and two of the nicest drivers in the sport.
2. FEDERATED AUTO PARTS 400, RICHMOND INTERNATIONAL RACEWAY-" This one, known as 'Spingate,' will live in infamy for years to come. Clint Bowyer's dubious late-race lazy loop-around brought out a caution flag and triggered a whole series of events, which ultimately led to Martin Truex Jr. getting kicked out of the Chase for the Sprint Cup and Ryan Newman and Jeff Gordon getting put back in. Carl Edwards was the race winner, but that was probably the least important part of the race.
3. CAMPING WORLD RV SALES 301, NEW HAMPSHIRE MOTOR SPEEDWAY - One of the feel-good stories of the year was part-time driver Brian Vickers, who with his No. 55 Michael Waltrip Racing Toyota made a late-race pass of Tony Stewart to win for the first time in 75 races.
4. FEDEX 400, DOVER INTERNATIONAL SPEEDWAY - Jimmie Johnson led late but jumped a restart, which appeared to give Juan Pablo Montoya the edge. But with three laps to go, Tony Stewart made a daring outside pass around Montoya to win on the treacherous Dover concrete.
5. PURE MICHIGAN 400, MICHIGAN INTERNATIONAL SPEEDWAY - Mark Martin led with five laps to go but ran out of fuel, allowing Joey Logano to take the lead and win for the first time with Penske Racing at a track Roger Penske used to own. The victory propelled Logano to his first berth in the Chase for the Sprint Cup.
---