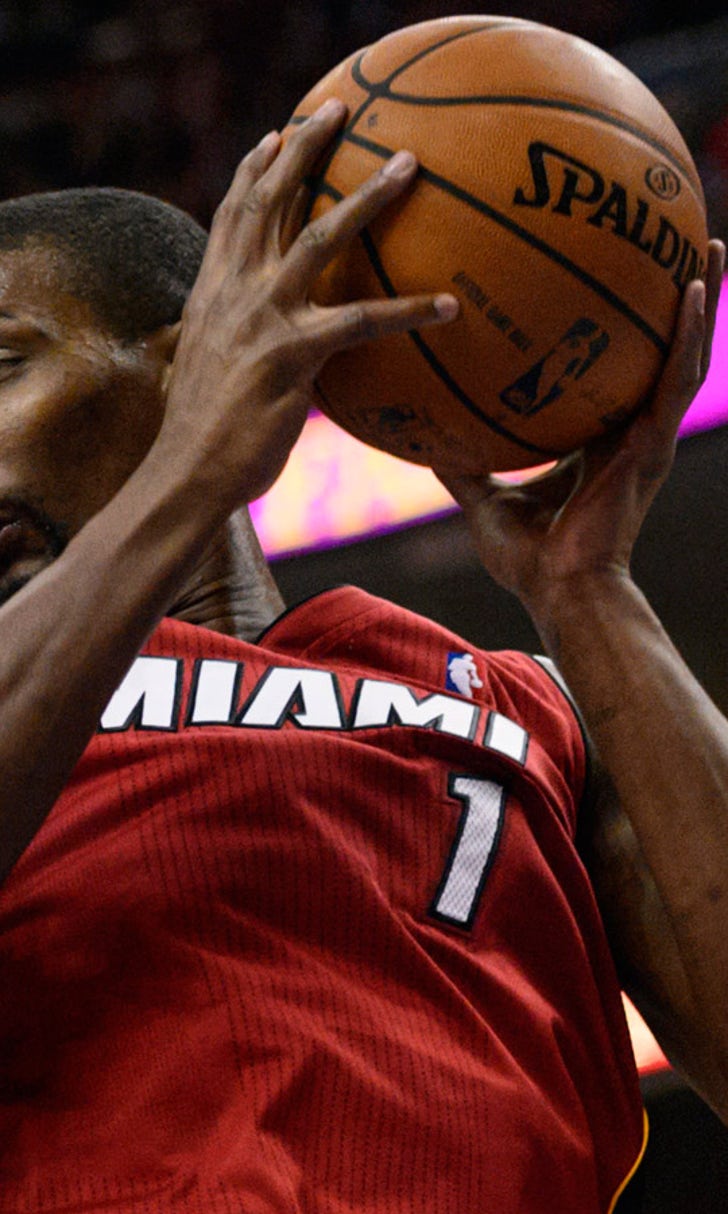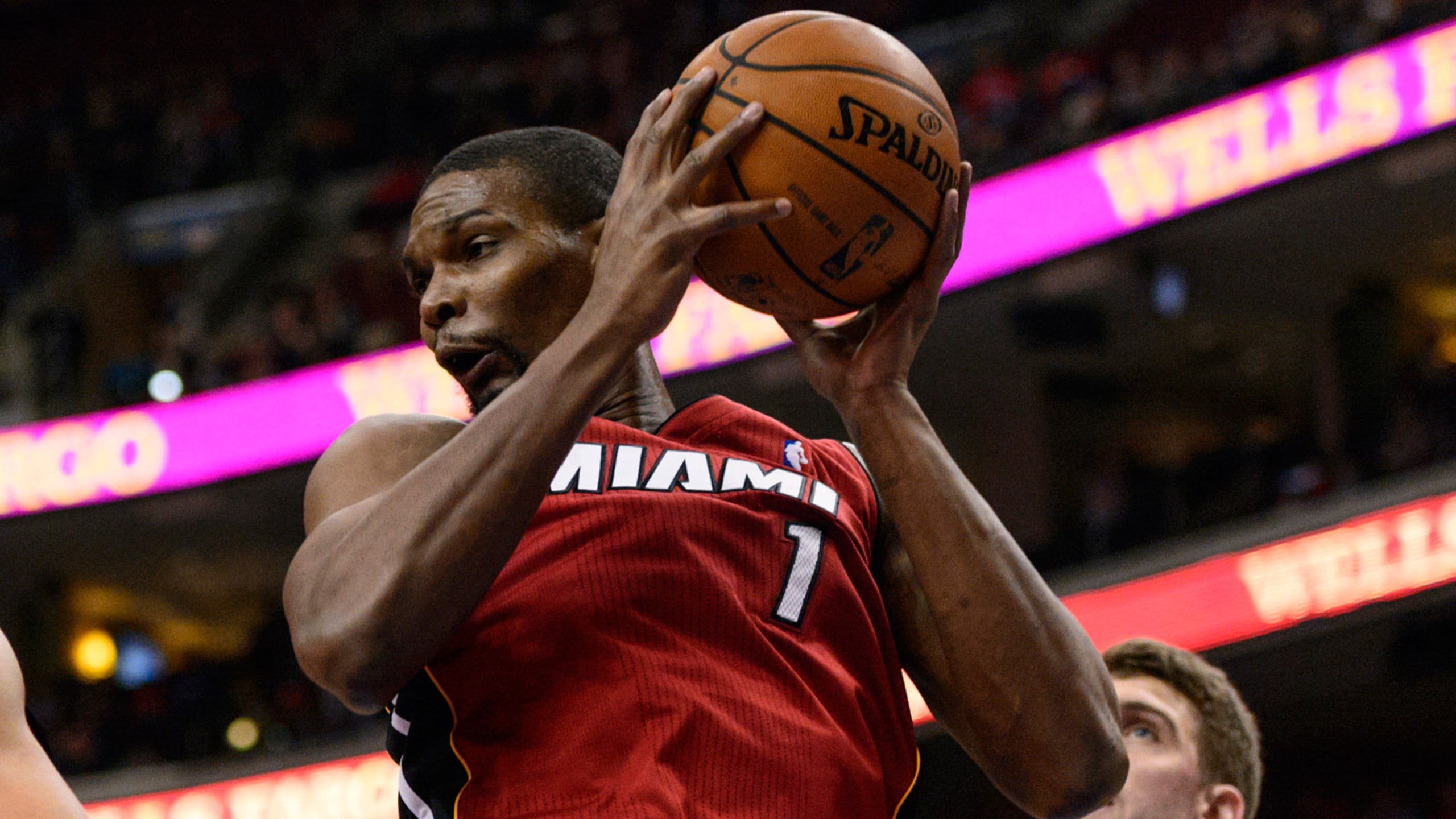 Tony Fiorentino Q&A: Bosh's play has 'clicked' in recent months
BY foxsports • February 2, 2014
Tony Fiorentino is no stranger to the Miami Heat. He has been involved with the team as an assistant coach, scouting coordinator or broadcaster since the franchise's inception in 1988.
Fiorentino is currently in his 11th season as a regular member of the Heat's Sun Sports broadcast team. He and play-by-play man Eric Reid form the only NBA broadcasting team that has been employed by their franchise since its start.
FOX Sports Florida's Charlie McCarthy recently spoke with "The Coach," whom you can follow on Twitter (@TonyHEATWC3x).
FOX Sports Florida: How should fans interpret Wednesday night's lopsided home loss to Oklahoma City?
Fiorentino: Well, it has been typical for the Heat this season to play very well in pockets of the game but not sustaining it for a long period of time. They get a lead, the other team comes back and then, on most nights, the Heat can come back again. But that didn't happen against the Thunder mainly because the Thunder were making their 3s.
The Thunder bench did just an unbelievable job, especially Jeremy Lamb and Derek Fisher, but it was a microcosm of the Heat season where they're very, very good at times, then not so good other times.
So, the challenge for the Heat, especially after the All-Star break when you get into crunch time, is they're going to have to have a more sustained effort during the games and perform at a more-sustained high-level energy level. Not to make excuses because they shouldn't be doing that, but there have been such things as things as the injuries they'€™ve had, the schedule, and other teams getting up for them -- a good example of that was Steph Curry hitting 3s from his bed against Miami and then the next night in Atlanta was 2 for 12.
We've seen that a lot this year with players just seem to play above their norm against the Heat because they're playing the defending two-time world champions and playing against the best player (LeBron James) in the world. That's what the Heat have to deal with. They have to match or exceed the other team's energy and focus.
The Heat's challenge the rest of the way is to be healthy and playing well going into the playoffs, so let's see if that happens.
FS Florida: How does a coach avoid reading too much into any one game?
Fiorentino: You have to judge the season as a whole -- you can't judge that one game. But what happened in the Thunder game has been a recurring theme with the Heat. They looked like world champions in the first six or seven minutes in that game and then the other team comes back at them and the Heat didn't come back -- they were sloppy with the ball, defensively they didn't get out on the shooters.
People say, "How come the Heat don't close out better on shooters?" But it starts with the pressure on the ball. The way the Heat play basketball is different than any other team in the NBA. It takes a lot of effort and a lot of focus of all five guys on the court because whenever the other runs a pick-and-roll or a handoff, the Heat trap it with their big and it takes a lot of effort to do that. That's what Chris Bosh is such an important guy ... Birdman (Chris Andersen) is real good at it ... where you step out and you trap or influence the guy coming of the screen to either go laterally with his dribble or backwards. The Heat are at their best when their bigs are stepping out at the point of the pick-and-roll and they're really forcing the guard to do something he really doesn't want to do and he doesn't have a clear path with his pass.
When you trap the ball off the pick-and-roll, you have three Heat playing the four other opposing guys. Any team passing the ball crisply and moving the ball quick enough can out-pass a rotation. So it's very important for the Heat when they trap the ball like that with their bigs to put so much pressure on the passer that he can't make a quick, direct pass to the next guy -- he's got to put up a little bit of a lob. And that's when the Heat's defense is at its best. They either tip the ball, force more of a lob pass than a line-drive pas, and sometimes they still it and then they can really close out on shooters that way 'cause they may get an extra second or two because they have the pressure on the ball. It all starts with the pressure on the ball.
FS Florida: Do you anticipate coach Erik Spoelstra will develop a regular rotation or will the rotation still change a bit?
Fiorentino: It doesn't matter with who the opponent is during the regular season. I think what matters is how the Heat are health-wise. Coach Spoelstra is a protege of Pat Riley, and what Pat Riley like to do was put five names on the board and four guys who knew what their job was coming off the bench -- sometimes it was five depending on foul trouble -- and you go from there. But Erik Spoelstra hasn't been able to do that. Dwyane Wade has missed games, Mario Chalmers has missed some games, Shane Battier, Birdman ... so when you have that sort of situation, you have to adjust according to the situation.
The Heat want to have that rotation that they're going to have going into the playoffs but it'll be dictated by their health in late-March and April.
FS Florida: How impressed have you been by Chris Bosh's development, especially offensively?
Fiorentino: Something clicked with Bosh a month or two ago. He started out great when the season started, then he went into a little but of a lull at both ends of the floor, which was not just contribution-wise but what I thought was also effort-wise. But then something clicked. Then this was the Chris Bosh we saw play in Toronto. This was the Chris Bosh we saw in the playoffs. The Heat would not have two world championships without Chris Bosh. Somewhere, it clicked for him to be who he is.
All he's doing now is being who he is. He's one of the best forwards in the NBA, a potential Hall of Famer. I remember when the Heat played Toronto when he was with the Raptors, he was almost impossible to guard. At 6-foot-11, he'd catch the ball on the elbow and if you isolated him he could shoot the J, or go around a guy's right or left. This is what we'€™re seeing now.
For the basketball purists, we're also seeing him defensively. There are so many things that he does that the average fan doesn't see. He's talking in the back of that defense, he's telling guys where to go, he's pointing. He goes and closes out on the baseline, influences the guy not to go to the basket -- and based on that, the guy passes the ball out -- and then Bosh drops back on his man. He traps on the pick-and-roll and then gets back into the lane to guard his man. He's blocking shots, influencing shots. He's rebounding better. You're seeing Chris Bosh the All-Star just doing his thing.
FS Florida: What should fans be expecting from Greg Oden?
Fiorentino: I don't recall seeing Greg Oden play much in college; I saw him play in the Final Four. Then he played out West (with Portland) and maybe against us a couple of times before he got hurt. So, I really don't have any expectations of him. I go with what the Heat are saying about him.
At 7-foot, he gives you something the Heat don't have on their roster. And someone who, obviously, was the No. 1 guy picked ahead of Kevin Durant in the draft. Even today, people would say that was the right pick at the time. To get a 7-foot player who's that athletic, who's got skills around the basket, who blocks shots and clog up the middle, and who can run the floor, you have a unique type player.
So, I think what Heat fans have to do is just let it flow, let Oden do his thing. We know that the Heat are very good at developing players, very good with their medical staff and trainers, they'€™re doing an outstanding job of just bringing him along the way they should.
If Oden plays in four games and then doesn't play on a game, Heat fans shouldn'€™t read too much into it. Let him flow, let him be who he is and see what happens as the year progresses.
You can follow Charlie McCarthy on Twitter @mccarthy_chas or email him at mac1763@bellsouth.net.
---