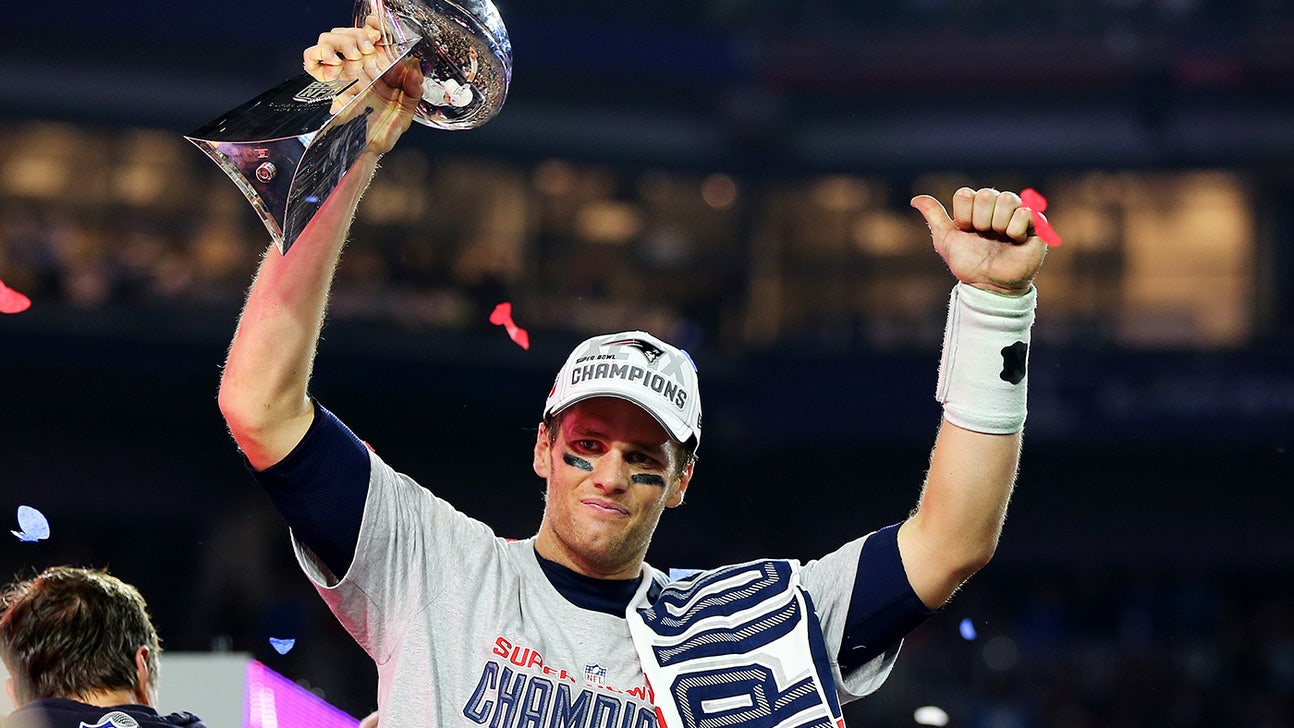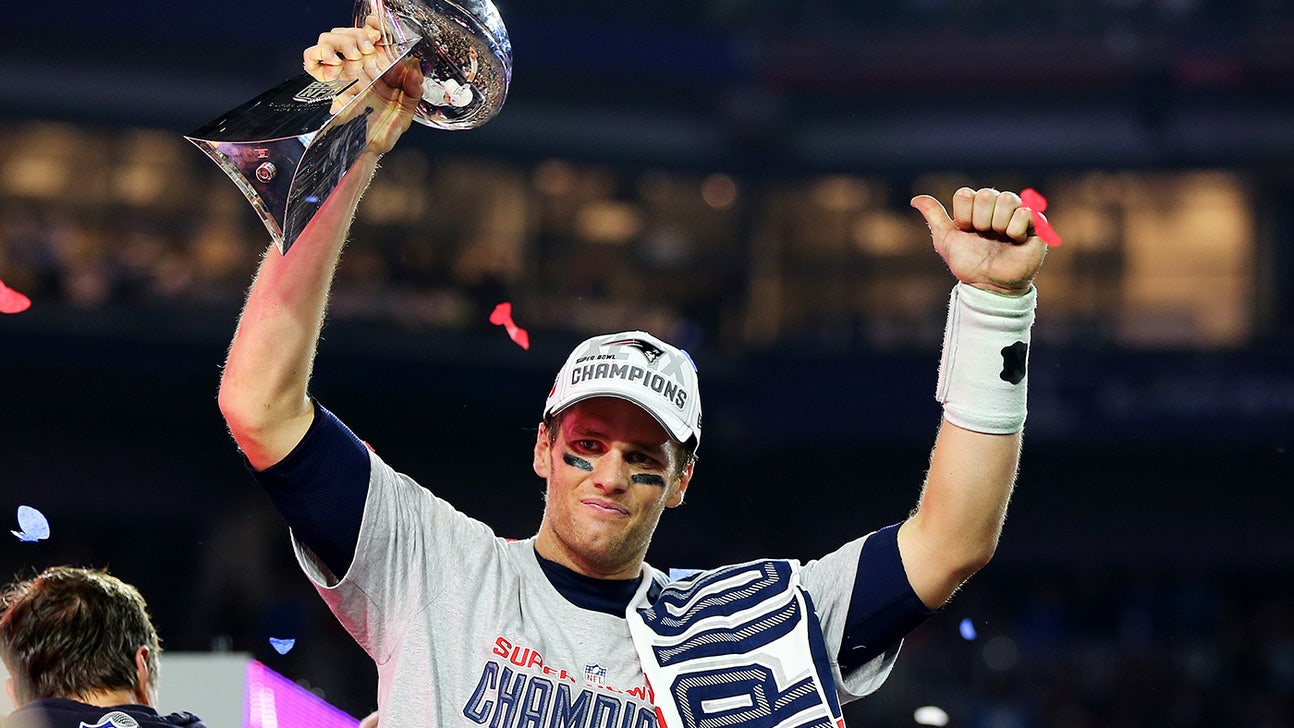 Tom Brady, in 'midst of my career' at 37, set on more titles
Published
Feb. 2, 2015 3:18 p.m. ET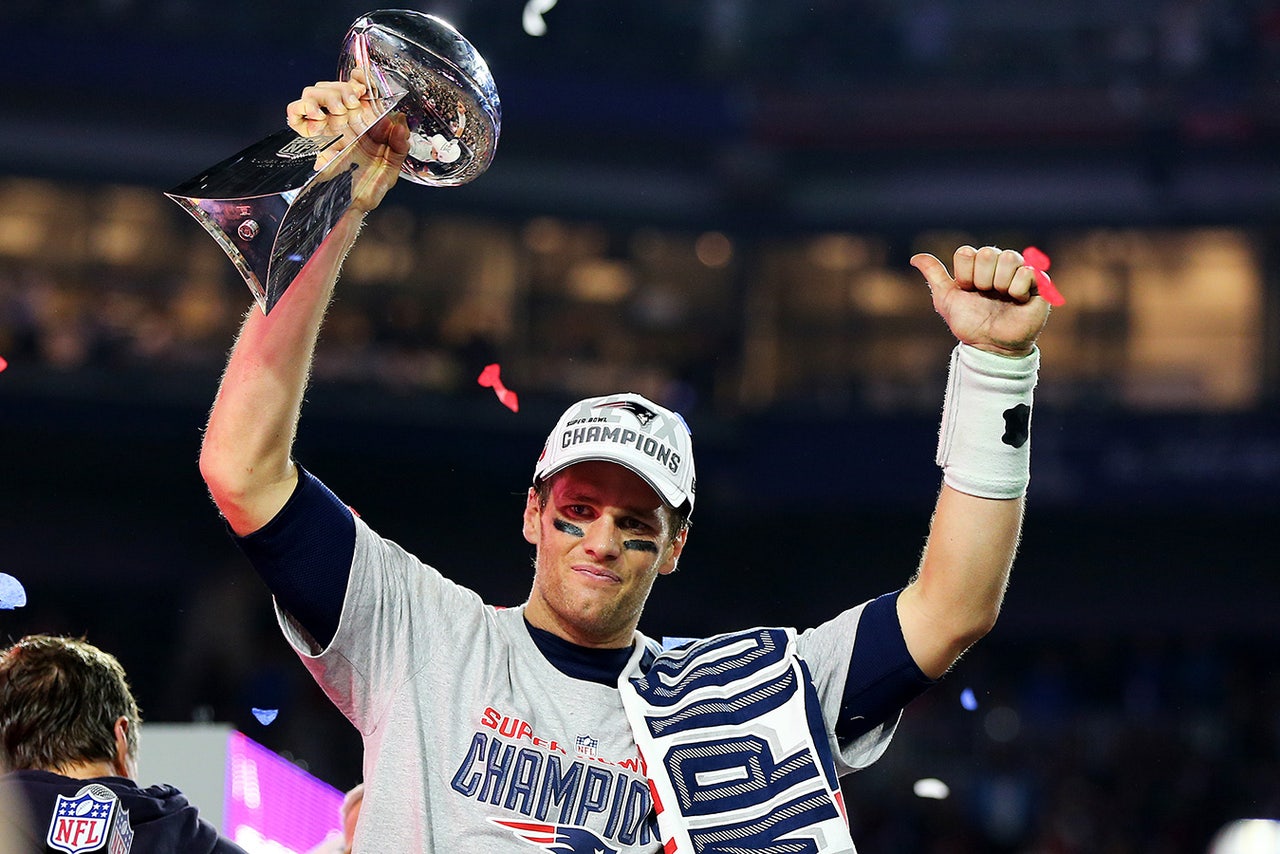 PHOENIX (AP) -- Tom Brady knows what's next: more Super Bowl wins.
At least he hopes so.
The most successful quarterback of his era was still riding the high of his fourth NFL championship on the morning after New England's 28-24 victory over Seattle. Brady had every right to look back at his four touchdown passes against the NFL's top-ranked defense and beam. Instead, he was looking ahead.
"I am still kind of in the midst of my career," Brady said Monday before being presented with a car and his third Super Bowl MVP trophy, tying him with his boyhood idol, Joe Montana. "I just love the game. I love playing. I love representing our team."
That team -- or previous versions of the Patriots he has quarterbacked -- won three Super Bowls in four years, then lost in its next two trips to the big game. Brady knows how close the Patriots came to a third straight flop against the NFC champion, needing an interception with 20 seconds to go to clinch the crown.
"We've been on the other end of this two times in the last seven years, being ahead late in the game with the chance to win it, and not closing it out," Brady said of losses in 2008 and 2012 to the New York Giants. "I'm glad we had the opportunity to do it. Coach talked all week about how it was going to take all 60 minutes and it certainly did.
"It never broke our will. We were down 10 in the fourth quarter and (Seattle) being on the 1-yard line with 20 seconds left, but the guys never gave up. And you fight until the end and great things happen."
Brady knows all about great things, obviously. A two-time league MVP, he threw for four touchdowns against the NFL's stingiest defense, and led a comeback from a 10-point deficit through three quarters. He connected on all eight of his throws on the decisive drive that ended with a 3-yard TD pass to Julian Edelman.
Brady is 37 and has said he hopes to play well into his 40s, and he works hard to stay in top physical shape. So he doesn't see his winning toss to Edelman as his final Super Bowl moment.
But he certainly recognizes how difficult the journey is.
"Yeah, absolutely," he said. "I was a young kid when we won those first three. I know in `04 after we beat the Eagles, I was like, `I'm just ready for this to be over, get the offseason started,' just because we had experienced it. Obviously, with some perspective of that game, it's a hard thing to get here and then it's a hard thing to win the game.
"Playing against the other best team, obviously, one play here, one play there, all things change, and we've been on the other end of that, too. So I'm just proud that we really got a chance to finish it out."
His coach, Bill Belichick, recognizes the value of a likely first-ballot Hall of Fame quarterback running his offense. When the Patriots were being dominated by the Seahawks in the third quarter Sunday, Belichick understood that if they could keep it close, they had the closer.
"He's a great player," Belichick said. "It's been a great privilege to coach Tom for the last 15 years, 14 years as starting quarterback. We have a great relationship. We meet on a regular basis weekly several times.
"I can't think of a more deserving player than Tom to be the recipient of the accolades that he has this week, and particularly last night and today here. He's our leader. He competes as well as any player I've ever coached. He's well-prepared. He has great poise and great presence. He may not always be perfect, as it is for any of us. We all have our moments, but Tom, like many other players on our team, is the guy that fights to the end and competes until the end.
"There's no player I respect more for that than Tom. That's been a great pillar of strength for our football team for the past decade and a half."
And, according to Brady, for a while into the future.
---