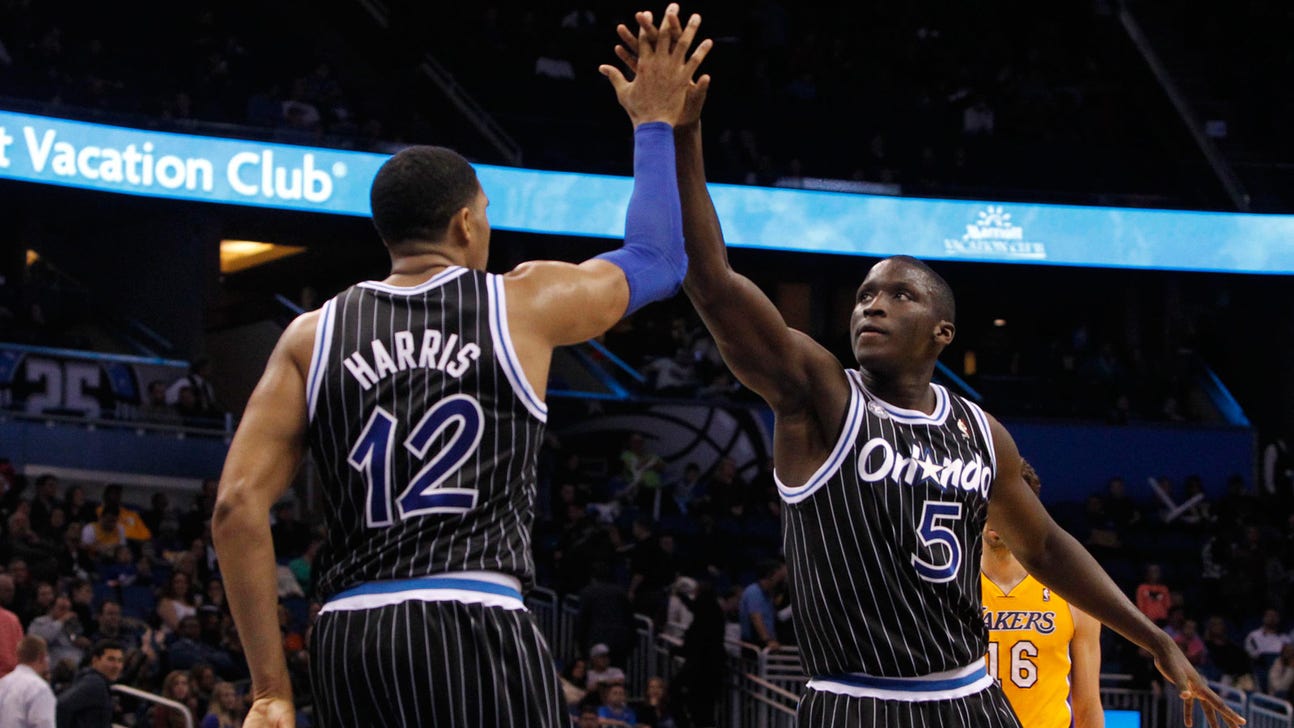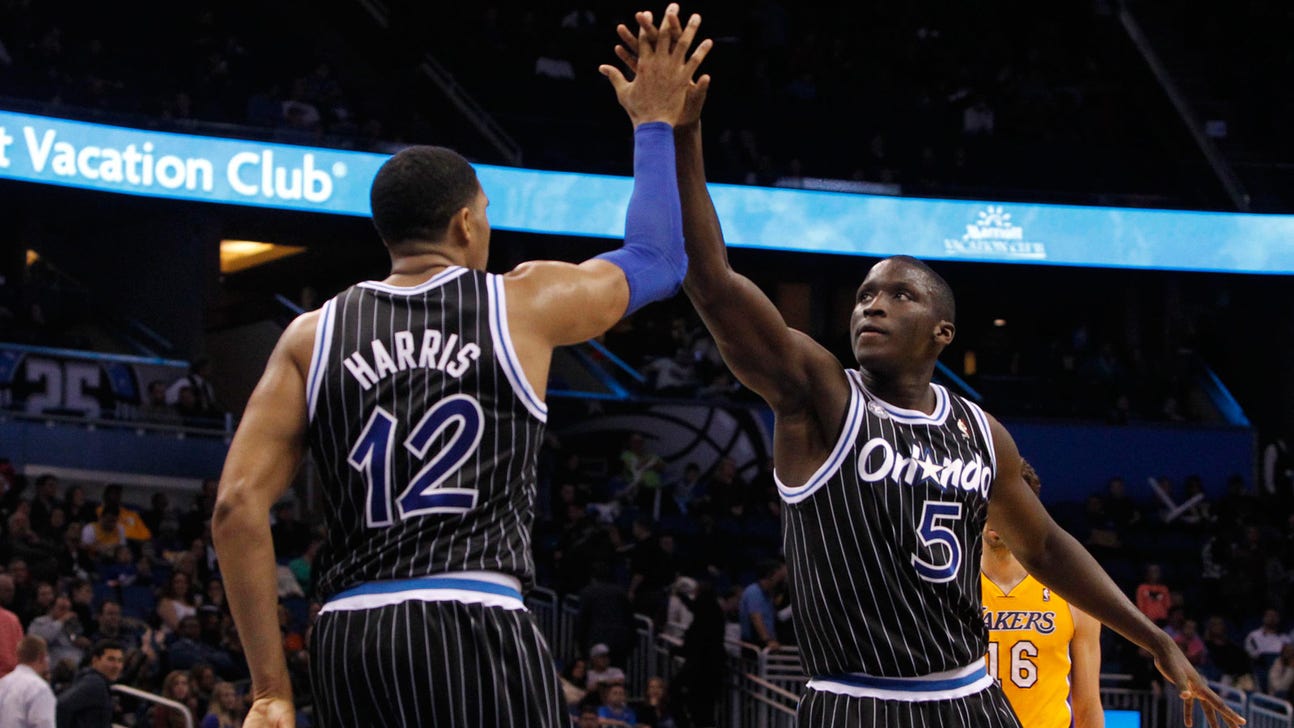 Tobias Harris takes reins to lead Magic past Lakers
Updated
Mar. 4, 2020 8:29 p.m. ET

ORLANDO, Fla. -- The bucket of ice water in which he soaks his left ankle after every game serves as a reminder to Tobias Harris of the injury that rendered him useless for the first six weeks of the Orlando Magic's season.
That might have been the only sign Friday night of a stretch of time he would rather forget.
All of the promise Harris showed toward the end of last season after being acquired in a trade was on full display against the Los Angeles Lakers. Not only did his 28 points lead the Magic to a 114-105 victory, but his 20 rebounds established a career high.
No, these aren't the dynamic and dynastic Lakers of years gone by. Ryan Kelly and Jordan Hill aren't about to be mentioned in the same breath as some of the franchise's great power forwards.
But as long as the Magic continue to be forced to go without center Nikola Vucevic, someone is going to need to pick up the rebounding slack. Harris picked it up, hoisted it on his shoulders, and carried his teammates along with him.
"A lot of the rebounds were me just running to the rim and collecting it," said Harris, who didn't record one on the offensive end until there was only 1:26 remaining. "But it's good to get those rebounds out there."
"He was all over the glass from start to finish," teammate Arron Afflalo said. "From the very beginning of the game, he had a great rebounding effort."
Both Harris and Afflalo got hot early on a night where defense looked like something of an afterthought. While Harris has had a tendency to settle for 3-pointers, the bulk of his scoring against the Lakers came in the paint, on mid-range jumpers or at the free-throw line.
"We tried to establish Tobias early," coach Jacque Vaughn said. "And I think Tobias did a good job of taking great shots, being aggressive."
It wasn't as if his performance came out of nowhere. Harris had 19 points and 12 rebounds Wednesday night against the Atlanta Hawks in a game where the Magic erased a 19-point third-quarter deficit before falling short at the end.
But on a night where the Magic honored Bo Outlaw as part of their 25th anniversary celebration, Harris was every bit as workmanlike as Outlaw had been in his prime.
"I just want to go out there and win," he said after coming up two points shy of tying his career high. "I do whatever I can for my team and just keep grinding the right way night in and night out, keep being focused, approach the game the same way."
"Going into every game, I never have a second thought if he's going to be ready to play, if he's organized, if he's prepared," Vaughn said. "He gives you that. I think his teammates appreciate that, and I know the coaching staff does."
Except for the final 1:49 of the third quarter, Harris played the entire second half. He and rookie Victor Oladipo, who finished with 15 points and 12 rebounds, were the only Magic starters to play the majority of the fourth quarter as Vaughn continued to rely on second-year players Kyle O'Quinn, Doron Lamb and Maurice Harkless off the bench.
While none of the three reserves had eye-catching statistics, the intangibles they provided were appreciated by Harris.
"Doron does a great job coming out there and being aggressive," he said. "Mo Harkless is aggressive. Kyle's a vocal guy who's going to give us his all. And Vic, that's self-explanatory what he does on the floor."
Afflalo scored 12 of his 23 points in what was the Magic's highest-scoring quarter all season, a 38-point third quarter that put them up 91-80 entering the final 12 minutes.
"It was good to him back to that efficient area," Vaughn said. "He was really focused at where he wanted to get his shots from."
But for complete efficiency, Afflalo took a back seat to Harris.
"He loves to score, and he loves to rebound," he said. "I don't think you're going to have to encourage him to try to do that again. That's his makeup."
You can follow Ken Hornack on Twitter @HornackFSFla or email him at khornack32176@gmail.com.
---