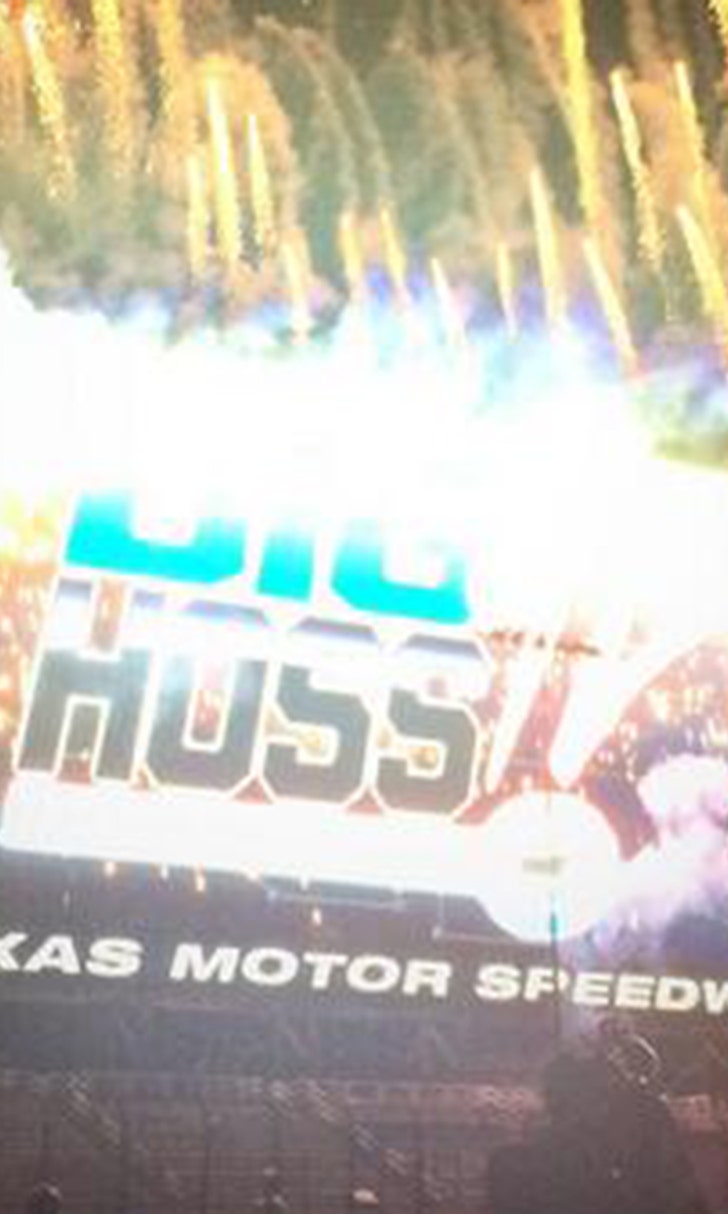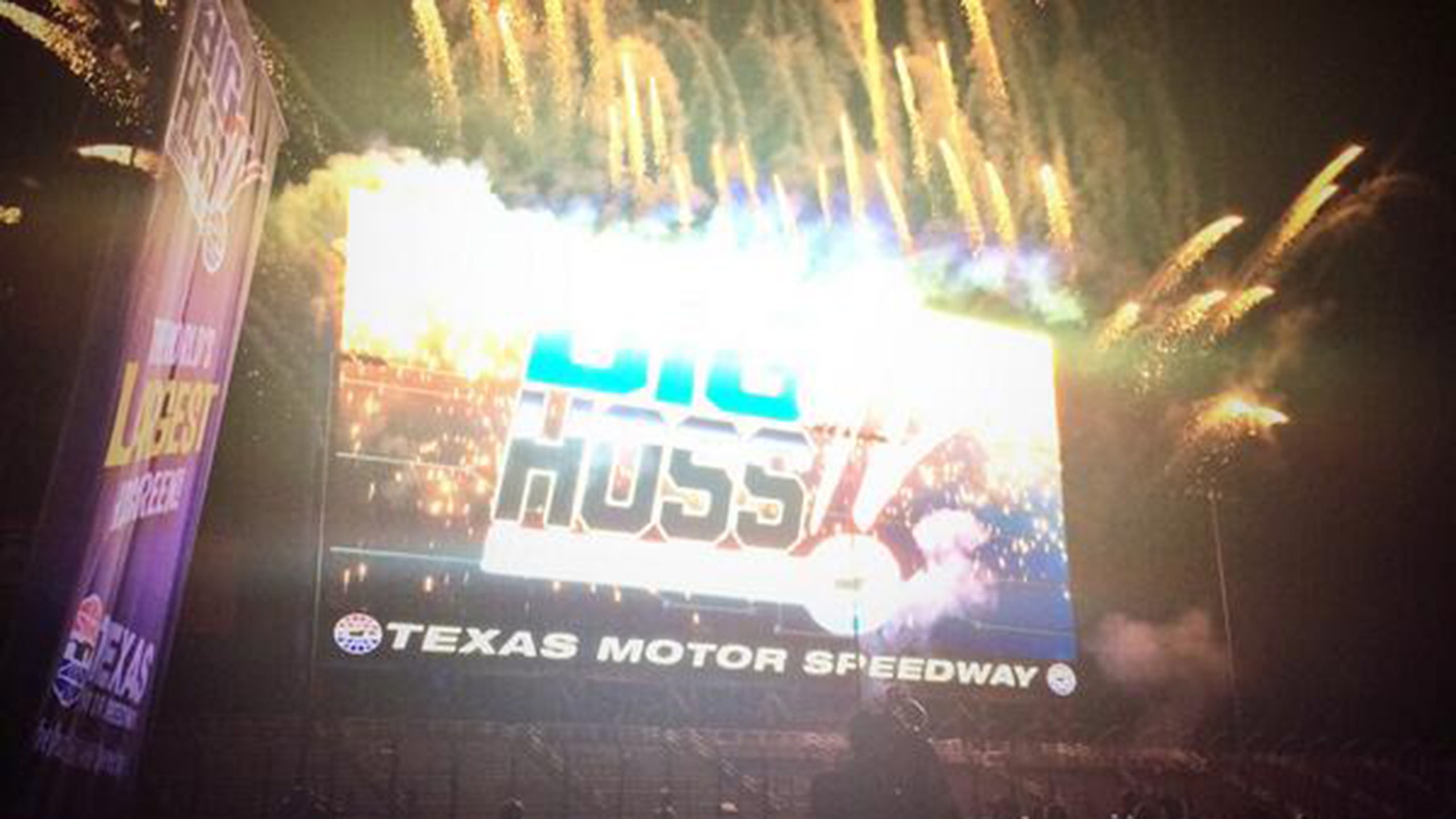 TMS flips switch on world's biggest HD screen
BY foxsports • March 19, 2014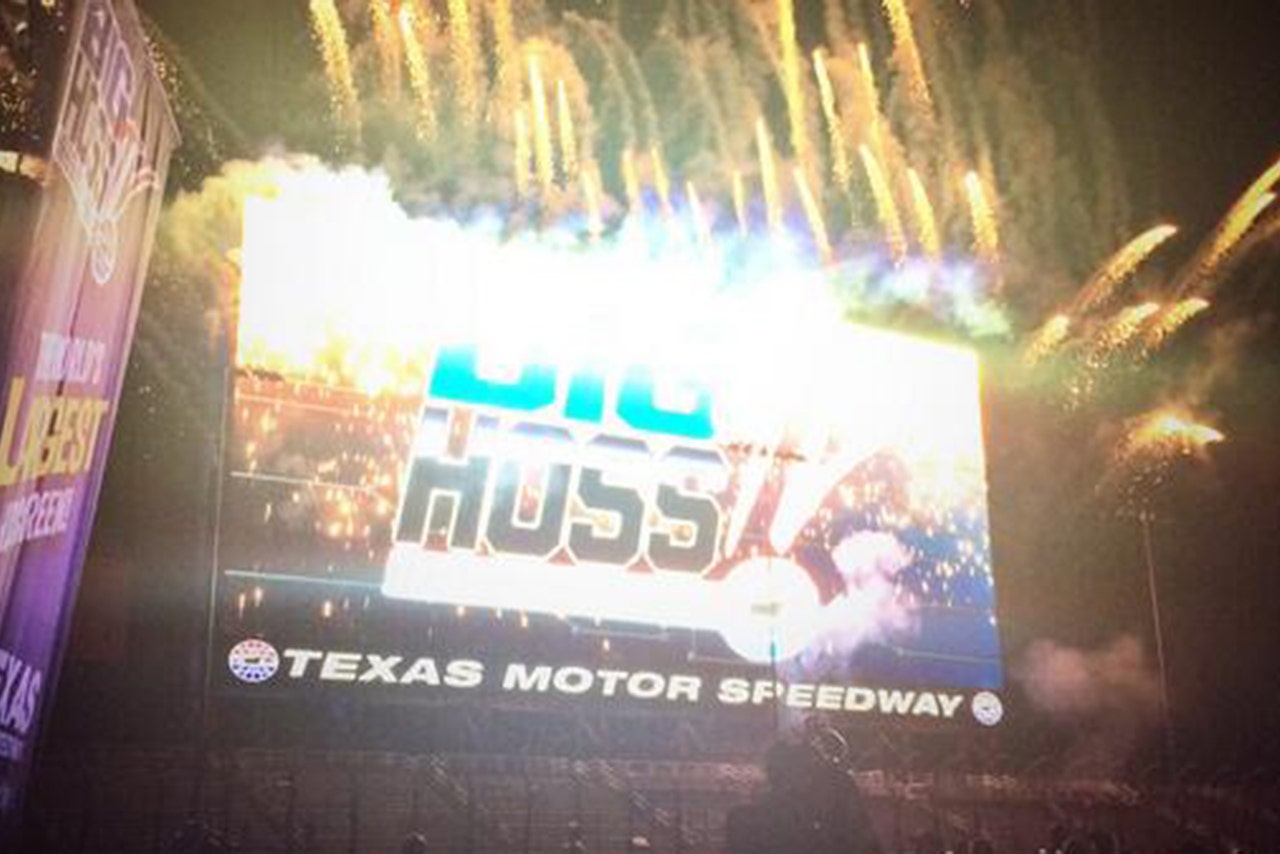 FORT WORTH, Texas - Big Hoss made its debut Wednesday night at Texas Motor Speedway.
The mammoth high-definition television was flipped on by Speedway Motorsports president Marcus Smith with an episode of "Duck Dynasty" airing, which is fitting as the track preps for April's Duck Commander 500.
The debut of the world's largest HD screen, which measures 218 feet wide and 94 feet tall, was free to the public and led traffic at the south entrance of TMS to be backed up for nearly two miles.
TMS president Eddie Gossage believes the TV will be a game changer for those who attend the race.
"There's nothing like attending a live sporting event," Gossage said. "This means you don't miss a thing. To me it's the ultimate fan amenity. To me, to have the biggest one in the world makes it's another everything is bigger in Texas stories."
Gossage wouldn't reveal the cost of the board, but the 12-story tall Panasonic isn't something you can buy off the shelf at Best Buy. The TV can withstand winds up to 120 mph and the track tested it for hail issues by hitting golf balls at some of the more than 14 million LEDs on the face of the screen.
The track will have its own production company manning the controls on race days and will incorporate both in-house feeds and television cameras on the screen. Gossage said there will be no commercials but that there would be advertising graphics displayed on the screen.
"The fans are going to be engaged like never before with a main focal point they can go to for the excitement they can see," said SMI president Marcus Smith. "A constant reference point is Big Hoss."
That will go for drivers too, although the screen should have little impact on the races. IndyCar Series driver Helio Castroneves said he's caught himself watching the screen at Indianapolis Motor Speedway, but doesn't think he'll have time to do that at TMS because the cars move around the track so fast.
Sprint Cup driver Kyle Busch, who said his big TV at his house is a 75-inch model, thinks the screen will impact Cup drivers less than IndyCar drivers because of the car setups. He said he expects drivers to be able to see the screen entering turn 2 and the flashes of it on the track.
Even "Duck Dynasty" star Willie Robertson couldn't have envisioned seeing himself on such a big screen.
"Only in my mind bro," Robertson said.
---