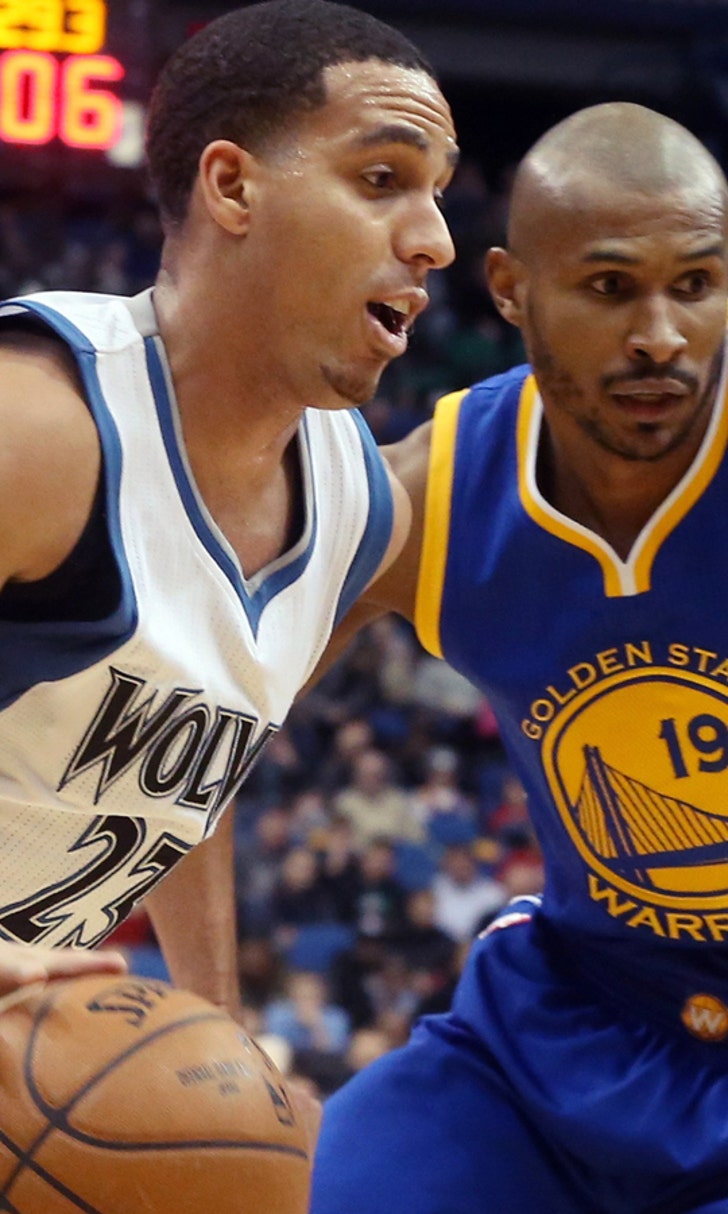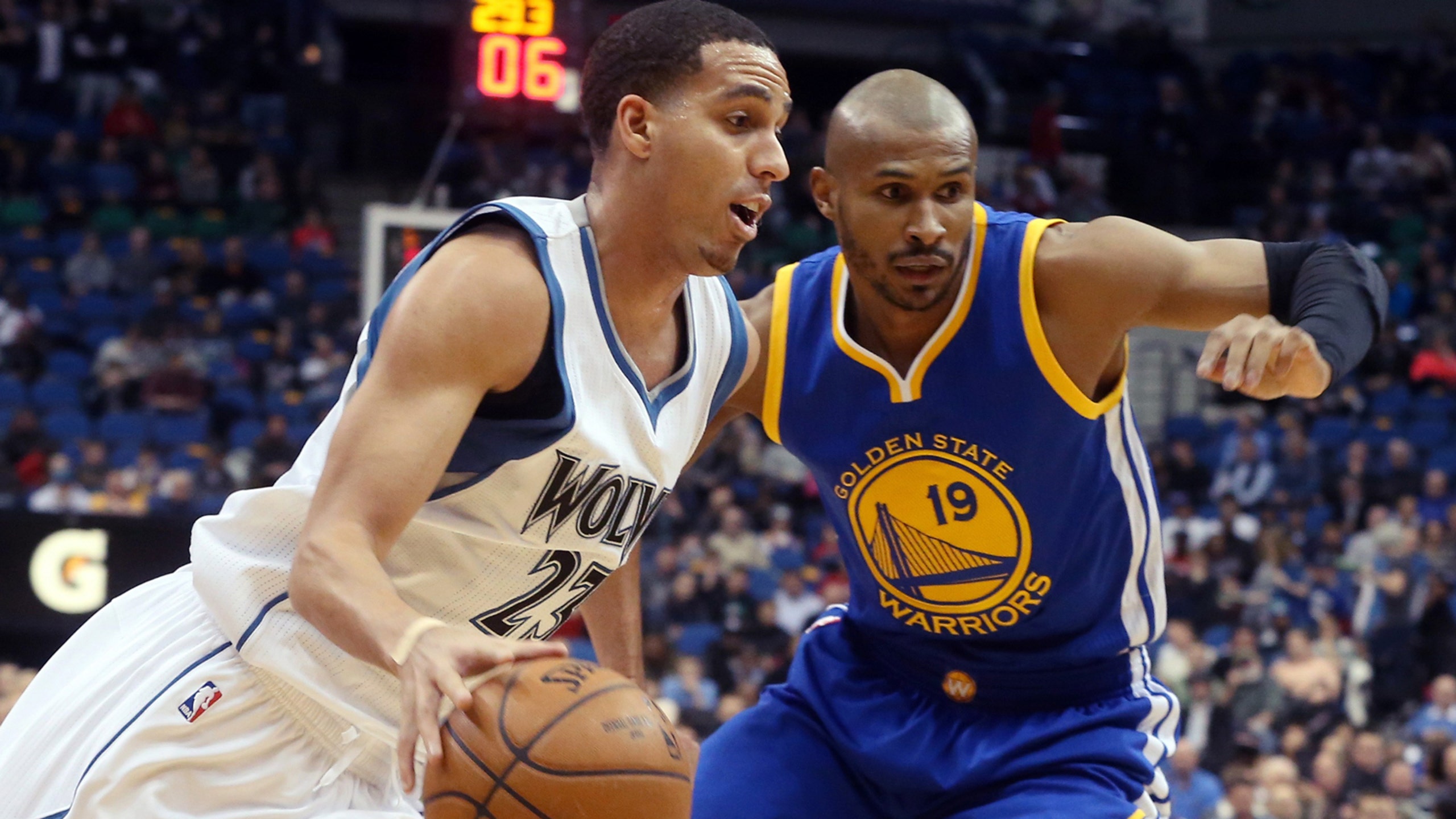 Timberwolves vs. Warriors preview
BY foxsports • April 11, 2015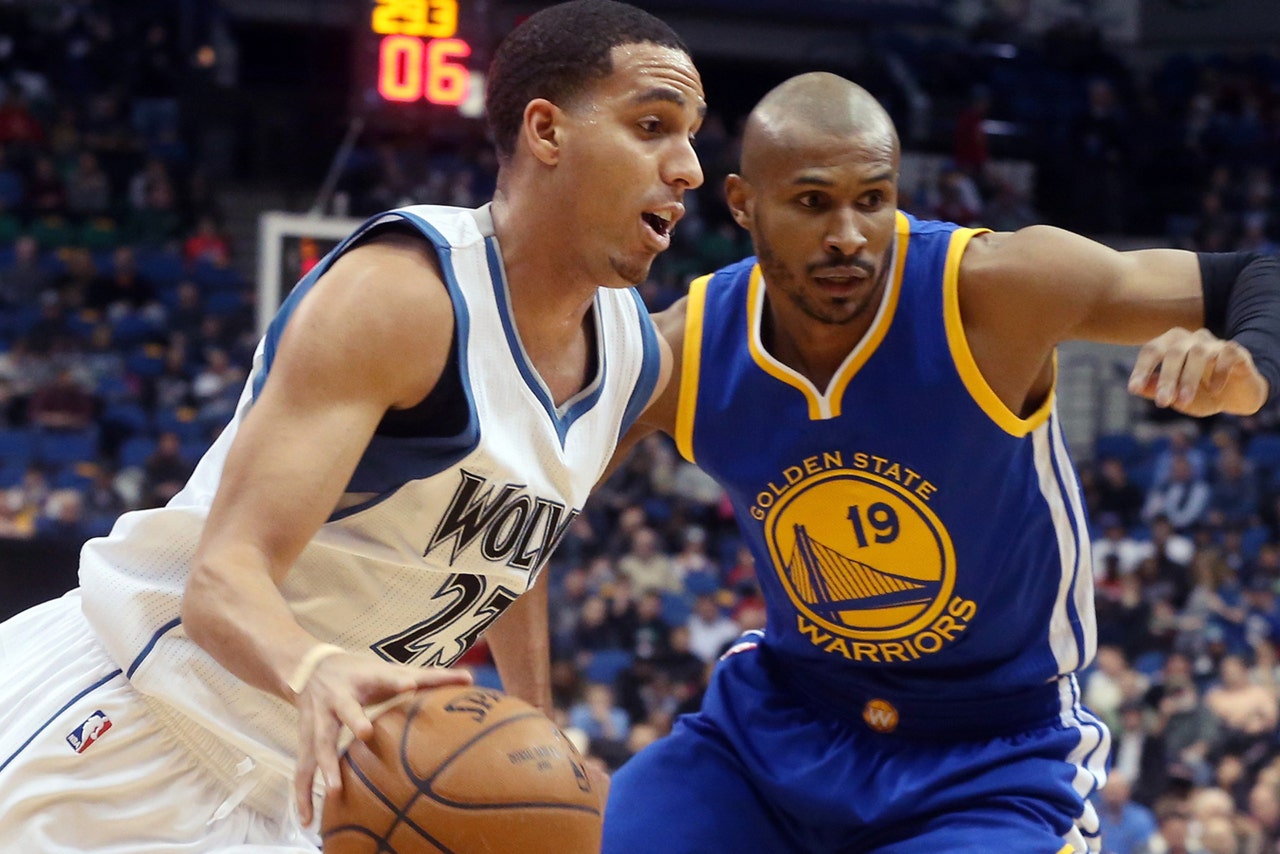 Golden State Warriors coach Steve Kerr believes Stephen Curry wants to be named MVP.
Off the court, Curry sidesteps questions about his desire for the award, instead focusing on how the Warriors need to continue preparing for the playoffs.
The Warriors seek a 16th consecutive home victory when they face the Western Conference-worst Minnesota Timberwolves on Saturday night.
It may seem like an obvious choice to vote for the best player for the NBA's best team, but Curry has competition for the award in Houston's James Harden, who already said he'd vote himself for MVP.
Curry continues to let his play do more of the talking, scoring 45 points while hitting 17 of 23 from the field to help the Warriors (64-15) overcome a 13-point deficit in Thursday's 116-105 win over Portland.
His eight 3-pointers gave him 276 on the season, breaking his own NBA record of 272 set in 2012-13.
"I'm never out there playing with (being named MVP) as motivation," said Curry, who became the first Warrior with 45 points and 10 assists in a game since Latrell Sprewell in 1997. "You get sidetracked if you start doing that, start playing outside of yourself. Obviously, I know the situation. There's three games left in the regular season and the (voting) process is kind of upon us, but in-game it's not, 'I need to make this shot to boost my MVP (chances).' I try to do my part every single night."
And he has, more often that not, while getting public endorsements from Kerr.
"There's nothing left to say except that he's the MVP," Kerr said. "That counts as campaigning. I don't know how to describe what I saw (Thursday)."
Golden State clinched the league's best record with the win and has won 15 straight at Oracle Arena, where it will play its final three of the regular season. Curry suggested Kerr may limit minutes down the stretch, but also said he wants to remain fresh and not be rusty for the postseason.
"We're not going to get ahead of ourselves," Curry said. "We want to win these next three games. You can't put yourself into late May, early June because there's a lot of different things we have to accomplish before we get there."
The Warriors have won 11 of 12 meetings with the Timberwolves (16-63) and all three this season, but they had some trouble in the most recent matchup Feb. 7.
Curry finished with 25 points but hit just 9 of 23 from the field -- 2 of 10 from 3-point range -- while Klay Thompson hit 5 of 14 from the floor in a 94-91 road win.
Kevin Martin scored 21 points in that contest for Minnesota, which is headed for a high draft pick while continuing to deal with multiple injuries.
Ricky Rubio (ankle), Anthony Bennett (ankle), Gorgui Dieng (concussion), Kevin Garnett (knee) and Nikola Pekovic (ankle) all remain out. Andrew Wiggins has done his best to step up, averaging 26.2 points over his last five.
He finished with 29, 10 rebounds and a career-high six assists in Friday's 106-98 loss to the Los Angeles Lakers, the Wolves' ninth straight.
"Andrew played actively and went to the boards a lot," coach Flip Saunders said. "Considering the amount of minutes he has played, he showed a great amount of energy."
Wiggins scored 21 points in the first matchup with Golden State on Dec. 8, but he combined for 16 in the next two.
---