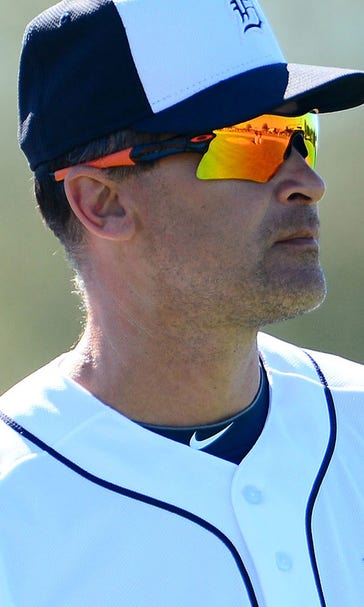 Tigers' Venezuelans show support for their people
February 21, 2014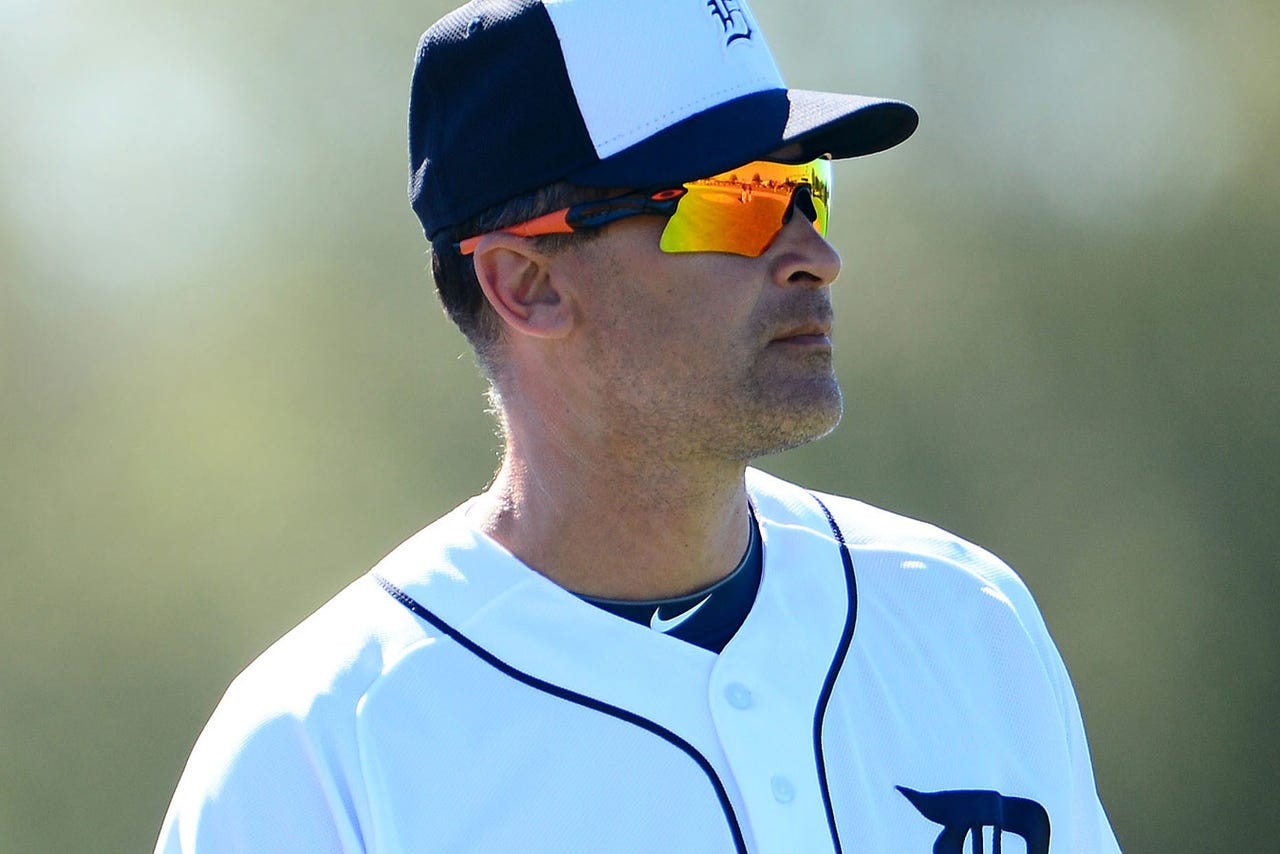 LAKELAND, Fla. -- The situation in Venezuela is serious and never far from the minds of the many Venezuelans on the Detroit Tigers.
Friday morning in the clubhouse, the Venezuelan players and first base/infield coach Omar Vizquel posed for a photo with the Venezuelan flag and messages of support for their people.
Vizquel, Miguel Cabrera and others sent out the photo via Twitter. 
Although the situation in Venezuela has not gotten the attention that the unrest in Ukraine has gotten, Tigers first base/infield coach Omar Vizquel said the situations were similar.
"It's pretty bad," Vizquel said after Friday's workout. "The students are out in the street and they have to use the military and every force possible to try to get them out of there. Sometimes they even react and get a couple of shots and they hurt a couple of people. 
"All that we want to do is just pray for the safety of the citizens, that's all that we want. We want peace to kind of come to town and there is no necessary to use force to tell the people to move around. But it hasn't been that case. We feel pretty bad and we just want to get together, the players here, because we have concern about our family members that are there. And obviously we don't want the situation to escalate.
"So maybe if they can see that we're all together here, it's just a good message to send to our citizenship."
Vizquel said the Venezuelans were monitoring the situation through Twitter because the Venezuelan government shut down a couple of the TV stations there and the government TV station only releases its own message.
Hernan Perez said it can be a helpless feeling hearing what's going on while being so far away.
"I'm pretty worried because all my family is over there," Perez said. "Sometimes I feel bad because we can't do anything. We have to support the guys over there, students, family, friends, and be with them from here."
Vizquel said he speaks with his family members in Venezuela every day.
"They broke in tears every time we talk to them," Vizquel said. "Obviously you can see how the tension has been building up through the days. They're doing whatever, they're trying to scare people. They're taking these F-16 airplanes and flying them around the city and doing everything else. It's kind of like we never live that history before. We've been a country that has been very friendly, very happy, but in the last four days, we've never seen a situation that has been this bad."
The Venezuelan Tigers hope that by sending out the picture via Twitter, they can both show support for their people and make the government reconsider their actions.
"The persons in the government, if they see that the picture, maybe they can think about it, do something better to the country," Perez said.
They also want their fellow Venezuelans on other baseball teams to join in.
"I hope when they see the picture of us, maybe some other teams will start following and start sending messages about peace, just let them know that we're together," Vizquel said. "Just like a baseball team is together, all the Venezuelans should be together on this and see if we can do something about it."
Vizquel said he remembered what happened when Hugo Chavez attempted a coup in 1992.
"We were concerned at the beginning because we didn't really know what was going on," Vizquel said. "We just heard and saw military people just going through TV stations and basically a couple days later, they say they overtook the government. So we never lived that. I was there and I was seeing airplanes flying around the sky and throwing bombs down into the city.
"It felt like a movie. It felt really weird. I think that's what Venezuela's living right now. It's a situation similar to that. The only thing, there has been life we can't recover. We have some dead people and that's what we really don't want to get into."
Vizquel made it clear that the players were not attempting to take the side of current president Nicolas Maduro or of the opposition.
"I hope they can come to their senses," Vizquel said. "We just want to make sure that we care and that we don't want any more death happening in our country. We're all supposed to be brothers, and we cannot kill brothers against brothers. Everybody's the same and we just don't want that to happen anymore."
Although the Venezuelan Tigers can't do too much, they want everyone back home to know that they have not been forgotten.
"We're really feeling what's going on," Vizquel said. "We care and we are really worried about our family members. We just want to let them know that we are watching and we're very aware to what is going on."
---