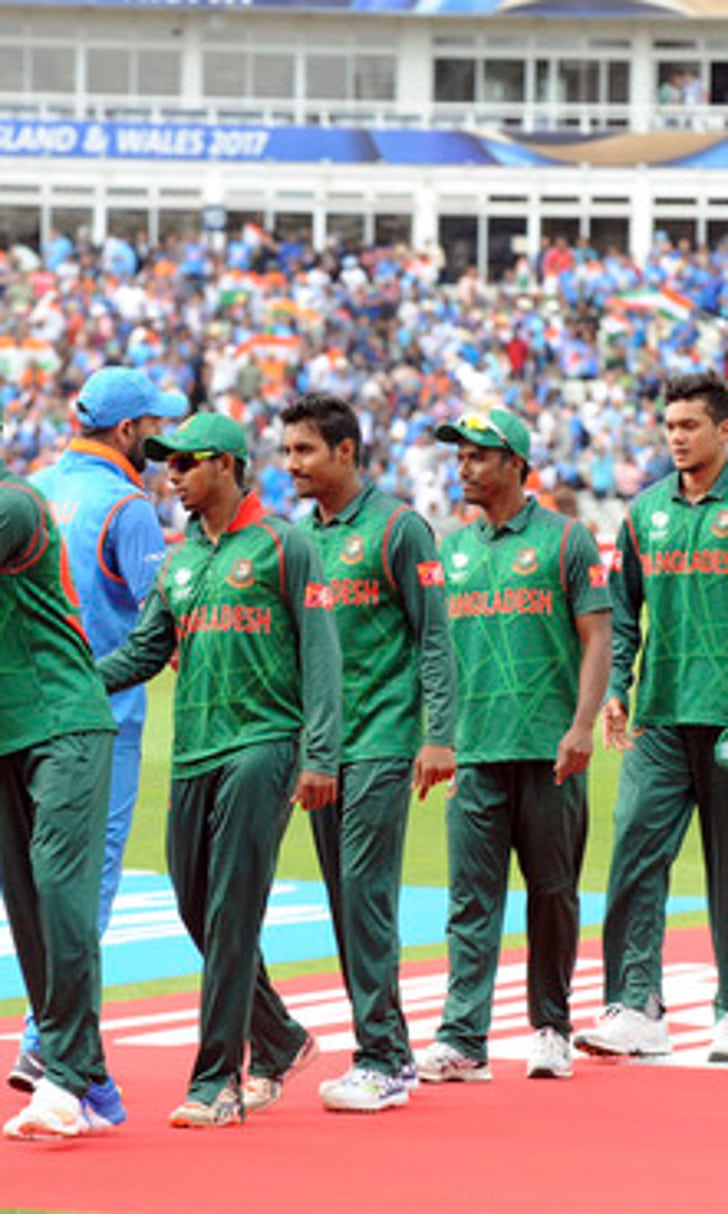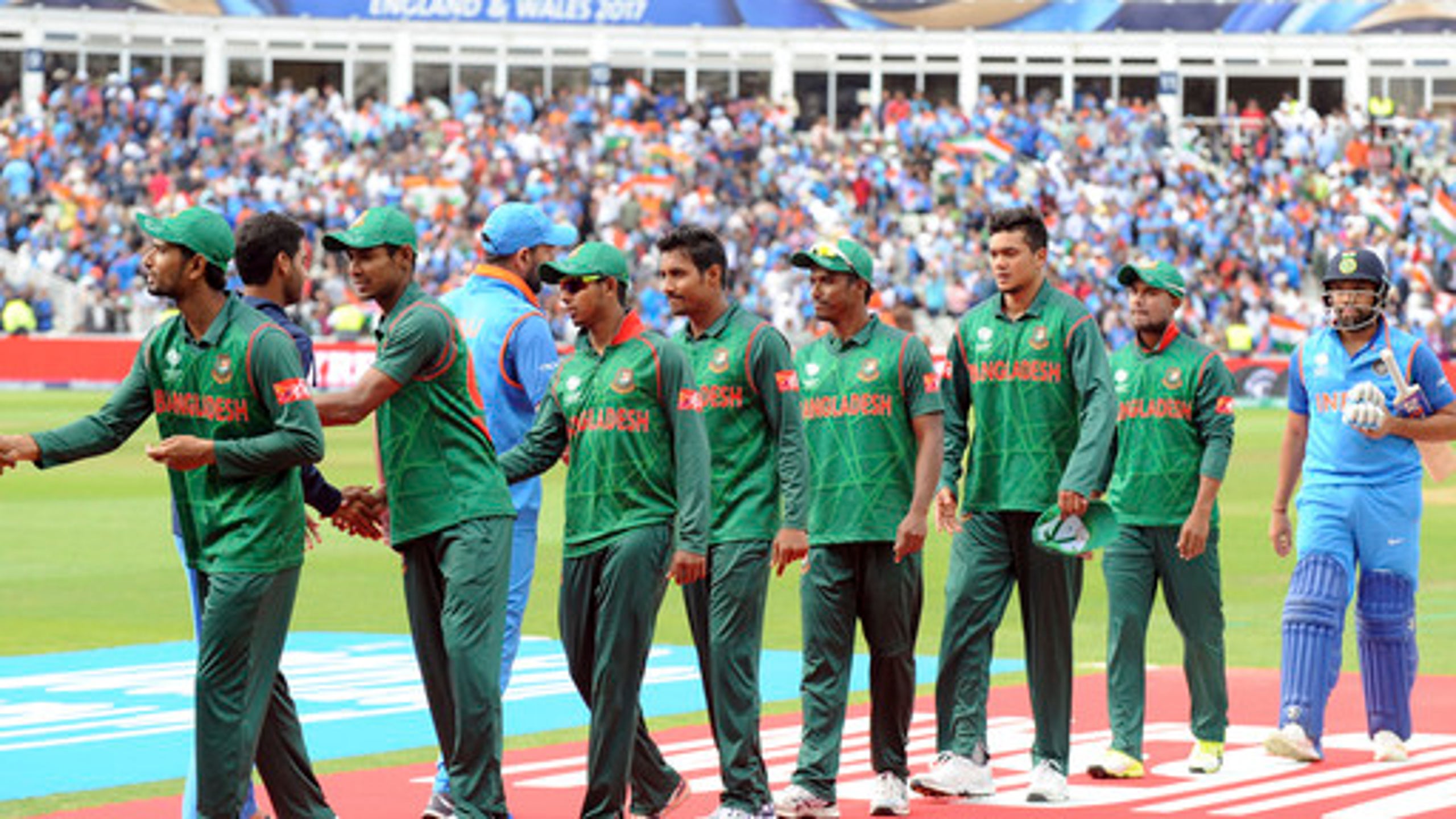 Tigers tamed: Bangladesh disappoints in biggest match
BY AP • June 15, 2017
BIRMINGHAM, England (AP) For Bangladesh, the biggest cricket match in its history proved to be a crushing disappointment and a sobering experience.
A nine-wicket loss to India in the Champions Trophy semifinals on Thursday tamed the Tigers in their first appearance in the last four of an ICC tournament.
They will be rightly praised for getting this far at a global event and are now undoubtedly a real force in the white-ball game, just 17 years since being granted full membership of the ICC. But they have reached a stage in their development where - as the No. 6 team in the ODI rankings - they'd want to be judged objectively against the world's best.
And, just like England was outplayed by Pakistan in the first semifinal, Bangladesh was outclassed by India at Edgbaston.
From a strong position of 154-2, Bangladesh lost Tamim Iqbal and Mushfiqur Rahim to the ungainly offspin of part-time bowler Kedar Jadhav and limped to 264-7 - by current standards, a below-par total on such a good pitch.
India strolled to the winning post with 9.5 overs to spare, two years after coasting to a 109-run victory against the same opponent in a Cricket World Cup quarterfinal - a match that was the previous high point in Bangladeshi cricket.
Such is the nature of the Champions Trophy that Bangladesh will exit as semifinalists having only won one match, courtesy of that brilliant run chase from 33-4 to a victory target of 266 against New Zealand. Its campaign started with an eight-wicket loss to England, rain prevented what was set to be a big loss to Australia, and then this one-sided defeat to the Indians.
The Tigers still have plenty of room for improvement, especially away from the subcontinent. They have won home ODI series against India, Pakistan and South Africa over the past two years but need more exposure away from home in different conditions.
That is particularly the case given that the next Cricket World Cup is in England in 2019.
They also need greater depth, particularly in the bowling attack, beyond their team's `Big Five' of Shakib Al Hasan, Tamim, Mushfiqur, Mahmudullah and captain Mashrafe Mortaza.
''We can't just be asking runs (from them) all the time,'' Mortaza said, ''... it will be nice if some youngsters come and join.
''This time it was hard for them, but hopefully I think they will be back in England in 2019.''
Still, Bangladesh's progress has been rapid. Only in 13 years ago, the team was on a five-year winless run (May 1999-March 2004).
The biggest compliment the Tigers can take is that they look at home in the kind of company they had at the Champions Trophy, and that any win they earn against a so-called heavyweight is no longer seen as a surprise.
The next step is to win a knockout match at an ICC tournament.
''Obviously, the boys should feel pride, but ... we are coming up (short) still. We need to learn so many things,'' Mortaza said. ''I think we need to be a little bit more ready to mentally to playing this sort of match.
''Both times, in 2015 and 2017, they've been through to the knockout system. If we can go through next time, hopefully the boys will learn how to get ready mentally.''
---
Steve Douglas is at www.twitter.com/sdouglas80
---