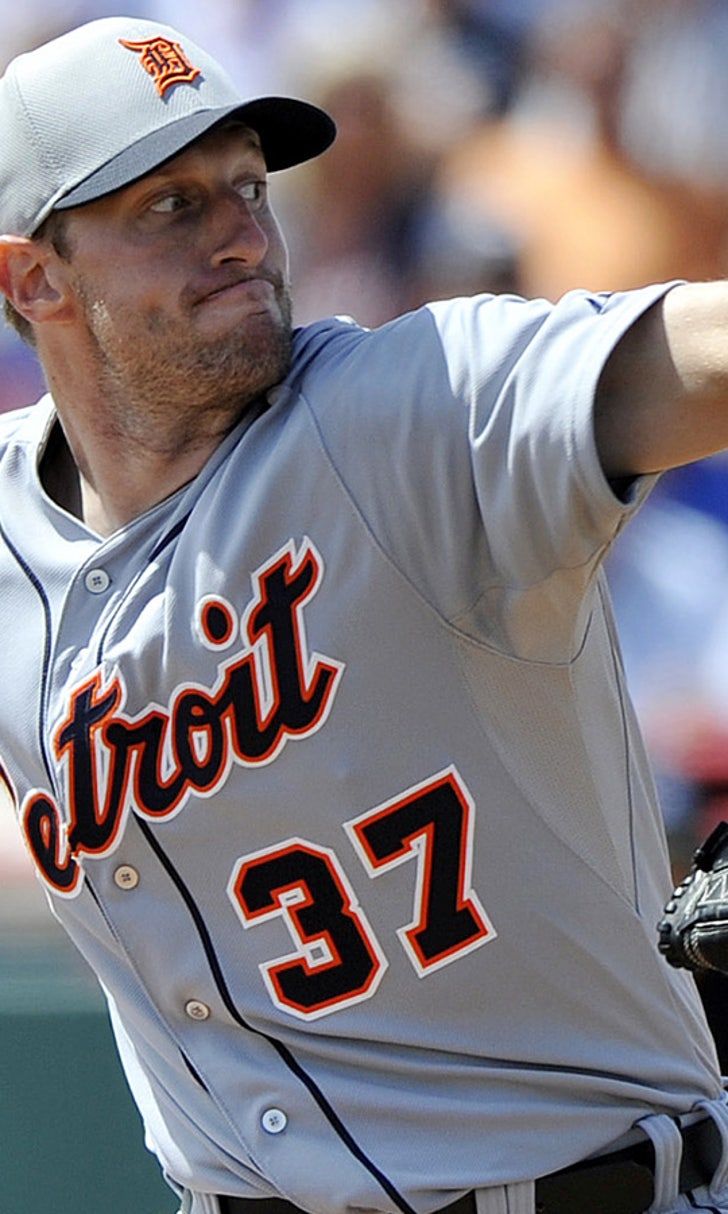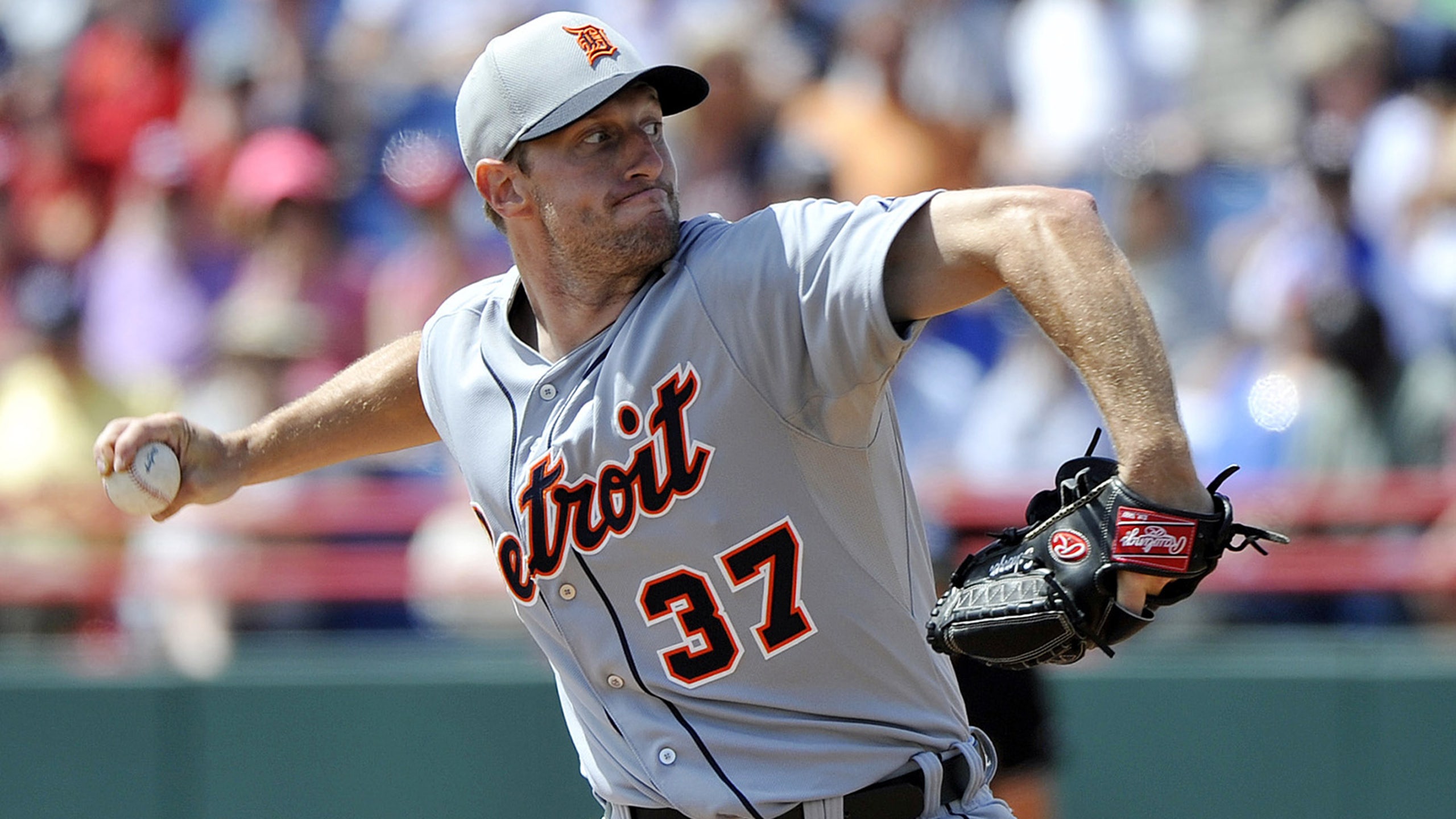 Tigers, Scherzer break off contract talks for now
BY foxsports • March 23, 2014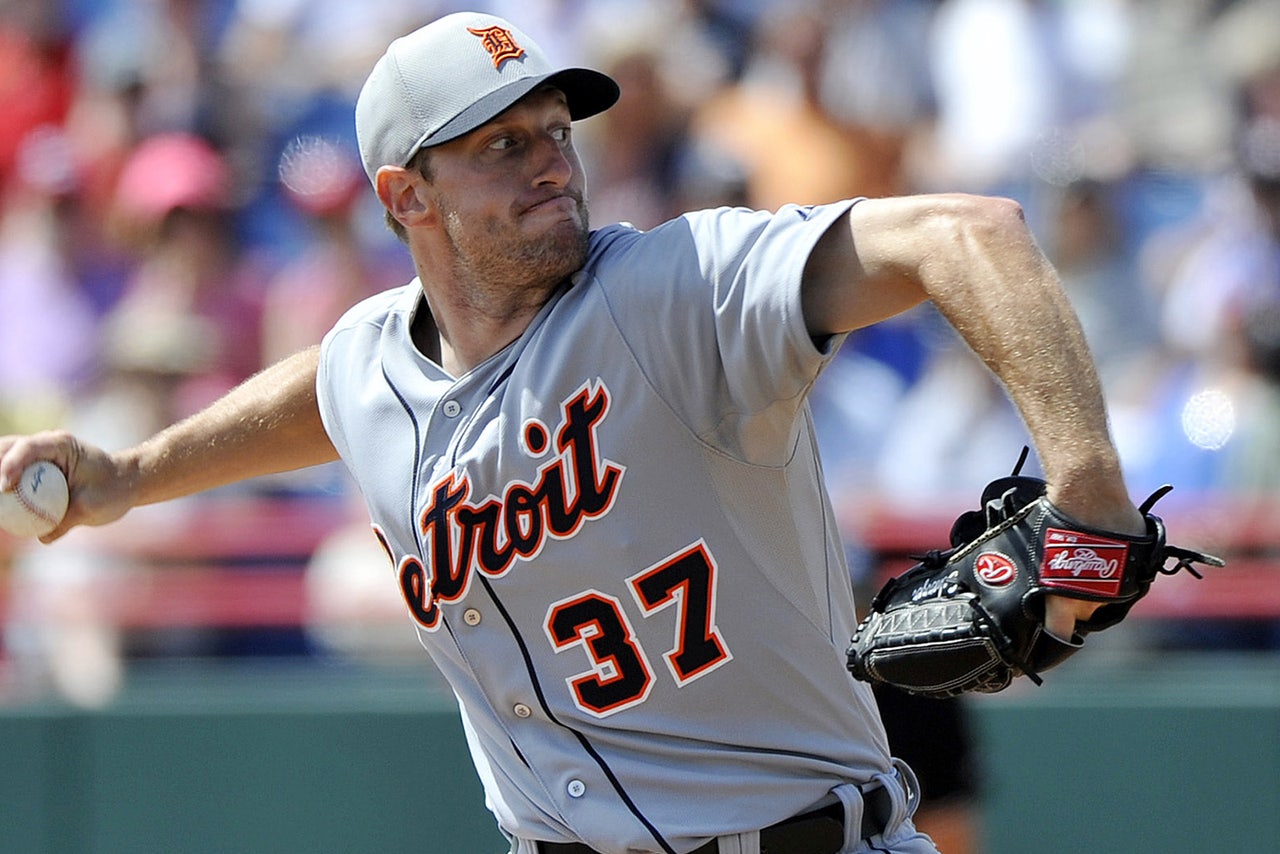 LAKELAND, Fla. (AP) -- Max Scherzer and the Detroit Tigers failed to reach agreement on a long-term contract and will not negotiate again until after the season.
The Tigers say in a statement that Scherzer rejected their most recent offer:
"The Detroit Tigers have made a substantial, long-term contract extension offer to Max Scherzer that would have placed him among the highest paid pitchers in baseball, and the offer was rejected. As we have reiterated, it has been the organization's intent to extend Max's contract and keep him in a Tigers uniform well beyond the 2014 season. While this offer would have accomplished that, the ballclub'€™s focus remains on the start of the upcoming season, and competing for a World Championship. Moving forward there will be no further in-season negotiation and the organization will refrain from commenting on this matter."
Scherzer, the 2013 Cy Young Award winner, struck out 240 batters in 214 1-3 innings last season, and went 21-3 with a 2.90 ERA. He will make $15.53 million this season, and has said he does not want to discuss contract matters during the season.
The Tigers have two other starters tied up in long-term deals, including 2011 Cy Young and AL MVP winner Justin Verlander, who is set to make $28 million per yet through 2019. Anibal Sanchez has a deal set to pay him $16.8 million a year through 2017.
---