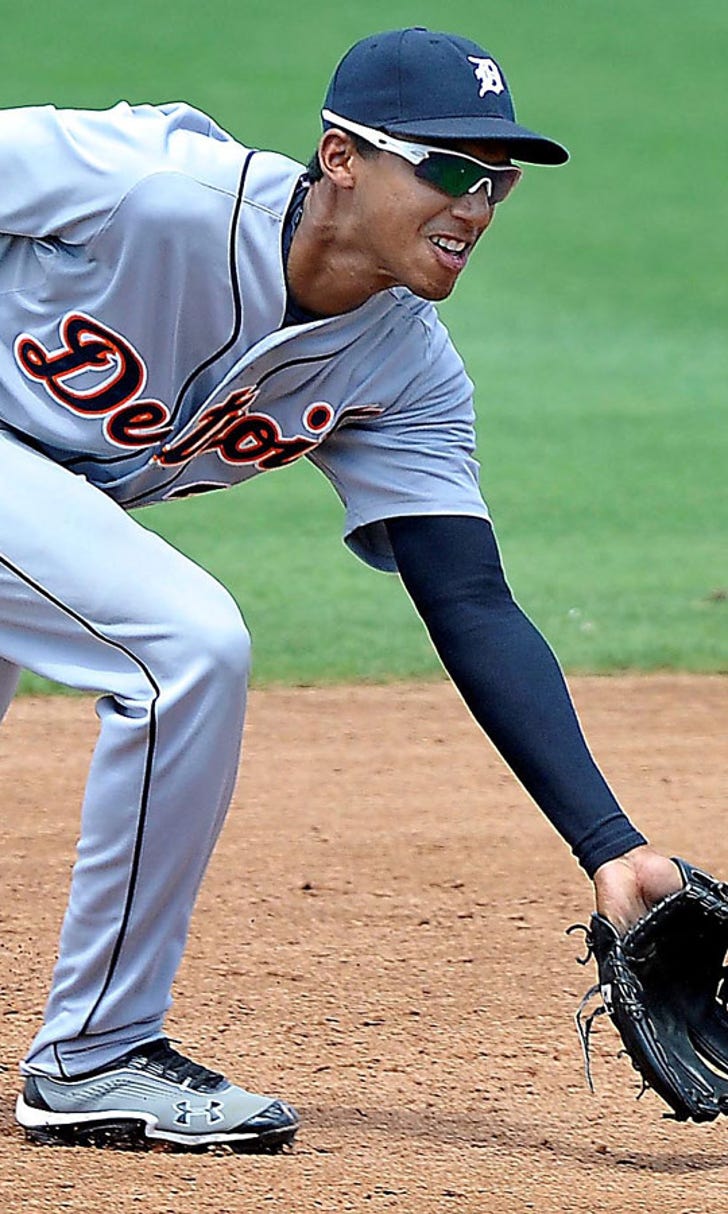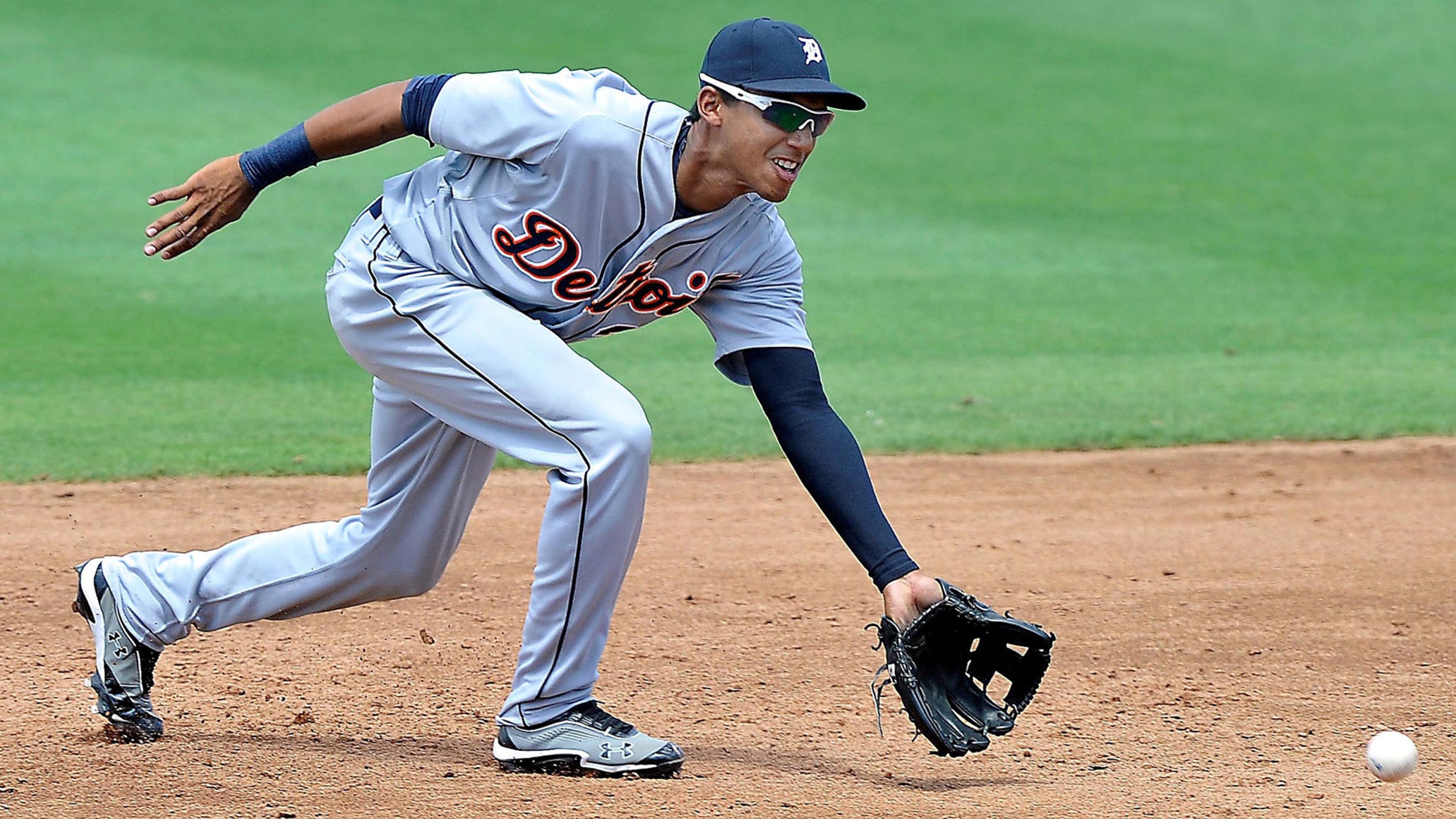 Tigers protect two prospects from Rule 5 Draft
BY foxsports • November 20, 2014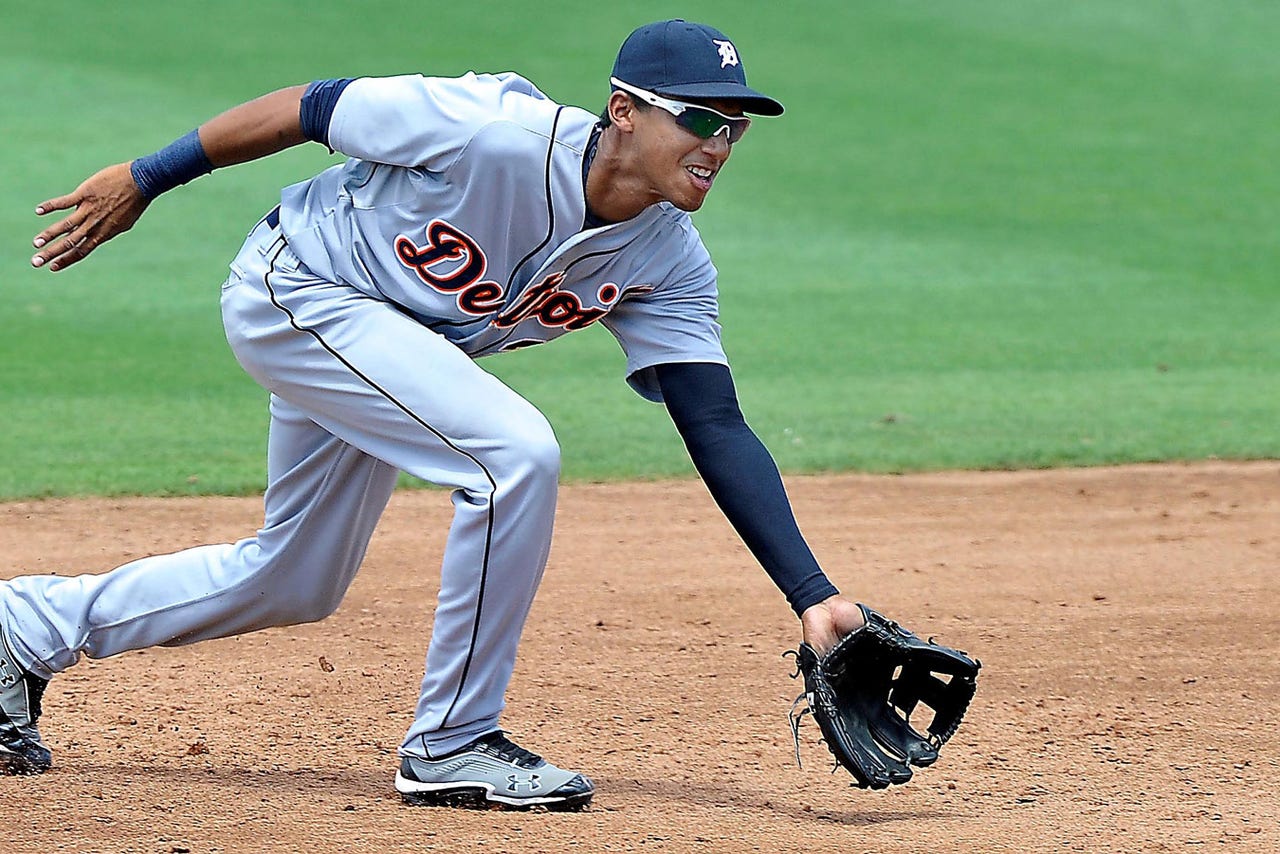 The Tigers completed their 40-man roster Thursday.
By purchasing the contracts of right-hander Angel Nesbitt and infielder Dixon Machado, the Tigers have protected them from the Rule 5 Draft, which will be held Dec. 11.
Thursday at 11:59 p.m. ET is the deadline for teams to put prospects they want to protect from the Rule 5 Draft on their 40-man rosters.
The Rule 5 Draft allows teams to select players who aren't on other teams' 40-man rosters, as long as those teams keep that player on their 40-man roster for an entire season.
Nesbitt, 23, was 3-0 with a 1.49 ERA, 72 strikeouts and 20 saves in 48 outings between Single-A Lakeland and Double-A Erie.
Nesbitt was a midseason and postseason All-Star last season in addition to being Tigers Minor League Pitcher of the Month for May with an 0.55 ERA, 15 strikeouts and 10 saves in 13 games with Lakeland.
Machado, 22, batted .286 with 75 runs scored, 31 doubles, two triples, six home runs and 40 RBI in 131 games between Lakeland and Erie.
When he reached Erie, Machado hit .305 with 23 doubles, one triple, five home runs and 32 RBI in 90 games.
Machado earned Eastern League Player of the Month honors for August by hitting .410 with 17 runs scored, six doubles, three home runs and 15 RBI in 25 games.
One player who is eligible for the Rule 5 Draft is veteran Joel Hanrahan, who re-signed with the Tigers on a minor league deal with an invite to major league camp this spring.
Hanrahan is a two-time All-Star (2011-12) but was slow to recover from Tommy John surgery that he had in May of 2013.
---