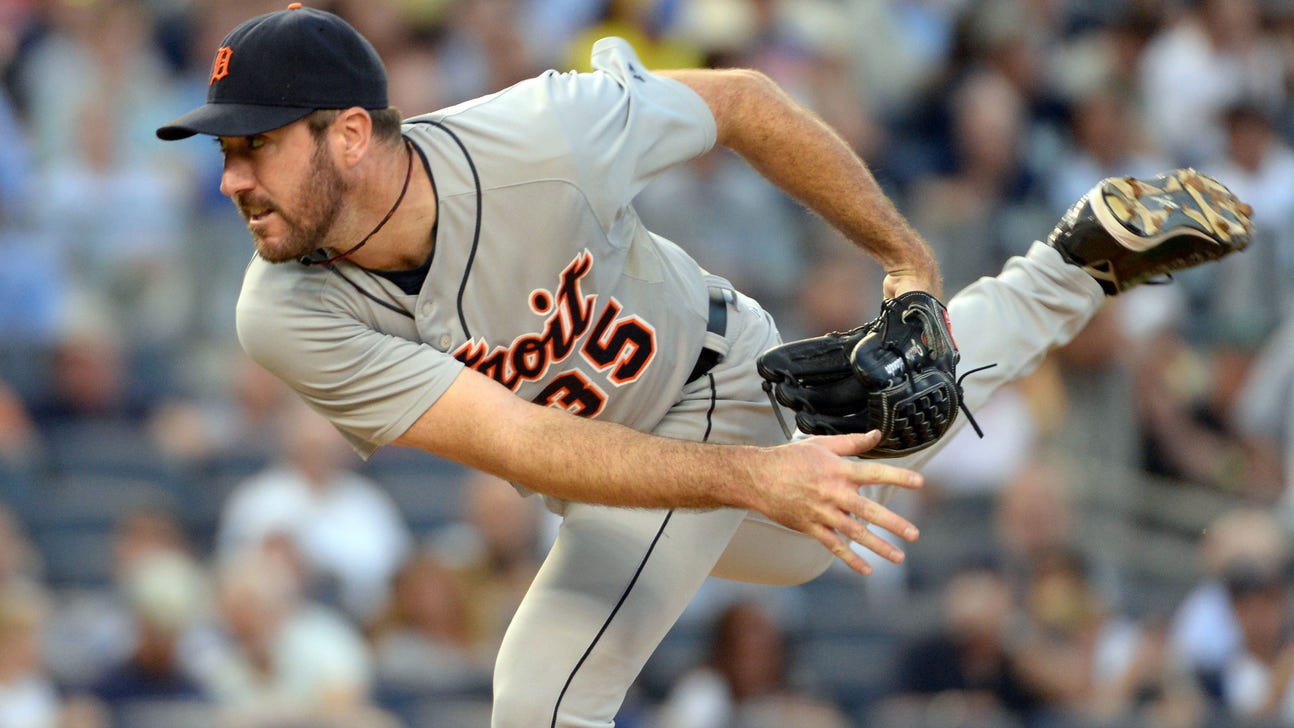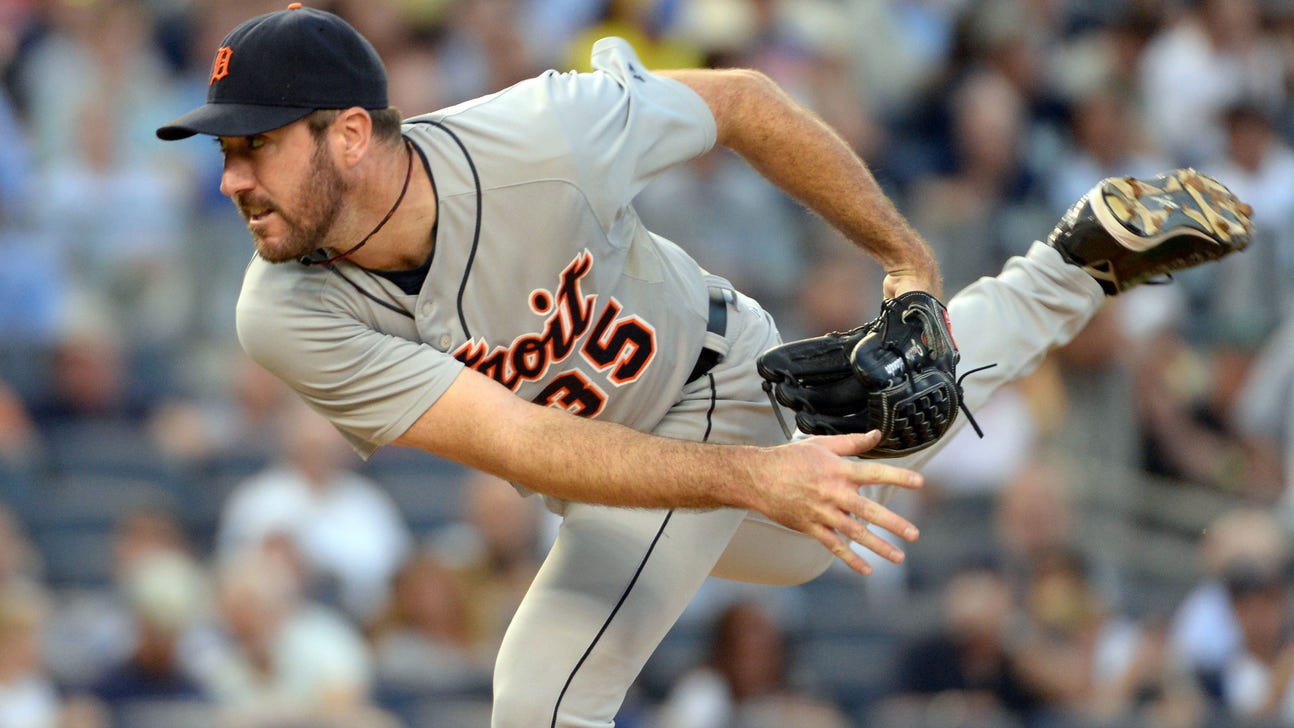 Tigers-Pirates Preview
Published
Aug. 11, 2014 10:51 a.m. ET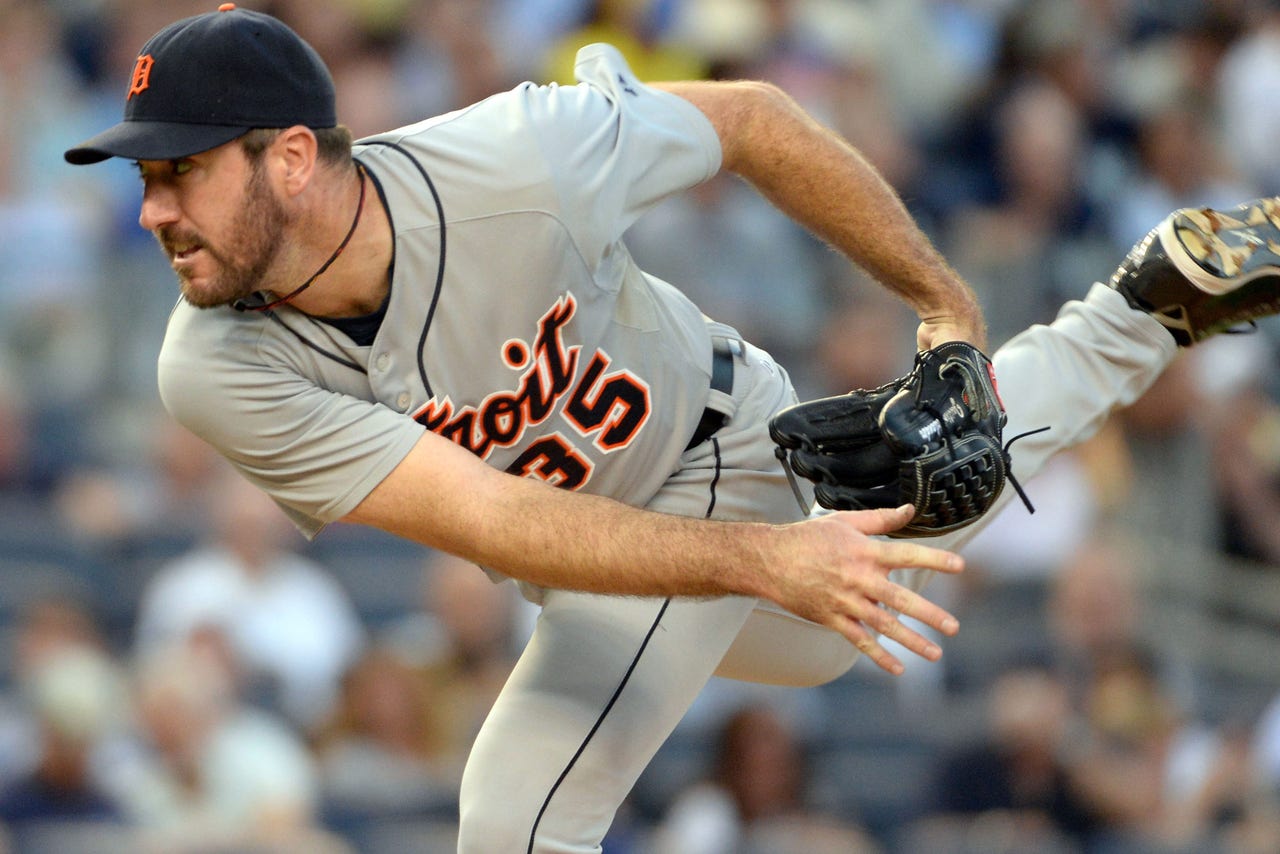 Although he's struggled to recapture his previous All-Star form this season, Justin Verlander has been able to extend his impressive run of success against NL opponents.
The right-hander seeks his fifth straight interleague victory in 2014 and 15th in a row overall Monday night when his weary Detroit Tigers open a two-game road series against the short-handed Pittsburgh Pirates (6 p.m. pregame, 7:05 first pitch on FOX Sports Detroit).
Verlander (10-10, 4.57 ERA) is on pace to finish with his highest ERA since 2008, allowing 80 earned runs in 24 starts - four shy of his total in 34 outings last year.
The six-time All-Star, however, has shown signs of improvement recently. He's 2-2 with a 3.14 ERA in his last four starts after giving up two runs and five hits over seven innings in Wednesday's 5-1 road loss to the New York Yankees.
"If I can pitch like that moving forward, there are going to be a whole lot of positive outcomes to come," Verlander said.
Verlander extended his winning streak in interleague starts in his previous outing, surrendering two runs over eight innings in a 4-2 home win over Colorado on Aug. 1. He's won each of his four outings versus the NL this season and is 14-0 with a 2.24 ERA in his last 16 regular-season interleague starts.
Verlander also has gone 25-2 with a 2.73 ERA in 32 career regular-season starts versus the NL and is 4-0 with a 1.97 ERA in four meetings with the Pirates. He allowed five hits in a complete-game 3-2 win in his only start at PNC Park on June 24, 2012.
Pedro Alvarez (1 for 10) and Josh Harrison (1 for 8) haven't fared well while facing Verlander. Harrison had been batting .464 over a career-best 13-game hitting streak before going 0 for 3 in Sunday's 8-2 home loss to San Diego.
The Tigers (63-52) would like to see Verlander go deep into this contest after using seven relievers in Sunday's 6-5, 19-inning loss at Toronto. They failed to hold on to a five-run lead as the beleaguered bullpen blew a save for the second straight game.
Verlander could be catching a break with All-Star Andrew McCutchen (rib) likely to miss his seventh straight game and slugging second baseman Neil Walker (back) expected to go on the disabled list.
Pittsburgh (62-55) was limited to five runs while dropping two of three to the Padres. Rookie Gregory Polanco has been a bright spot, hitting .375 over his last 10 games after going 2 for 4 with a home run Sunday.
Now the Pirates hope to avoid their first three-game losing streak since July 7-9 with Jeff Locke (3-3, 3.78) on the mound.
After giving up 12 runs while dropping his previous two starts, the left-hander allowed three runs with a season high-tying seven strikeouts over seven innings in Wednesday's 7-3 home win over Miami.
Locke has pitched well at PNC Park, going 2-1 with a 2.57 ERA in his last six starts. He scattered seven hits over 5 1-3 innings in a 1-0, 11-inning home win in his only career outing versus Detroit on May 30, 2013.
Miguel Cabrera had two doubles off Locke in that contest. The All-Star slugger went 3 for 9 Sunday after going 1 for 18 over his previous six games.
The Tigers hope to avoid their ninth loss in 11 road games after having their AL Central lead trimmed to one-half game over surging Kansas City. They've lost eight of 10 in Pittsburgh after dropping a pair there in May 2013.
---