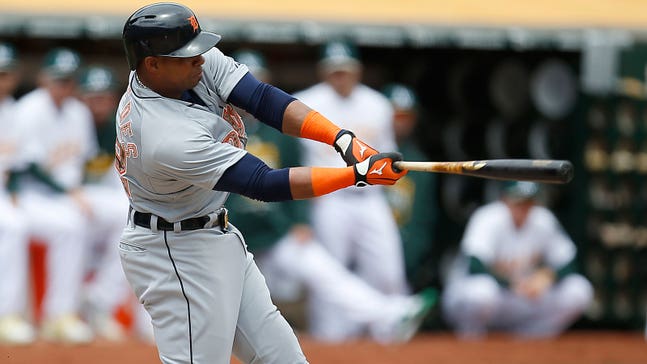 Tigers' offense continues to struggle in loss to A's
Published
May. 25, 2015 7:09 p.m. ET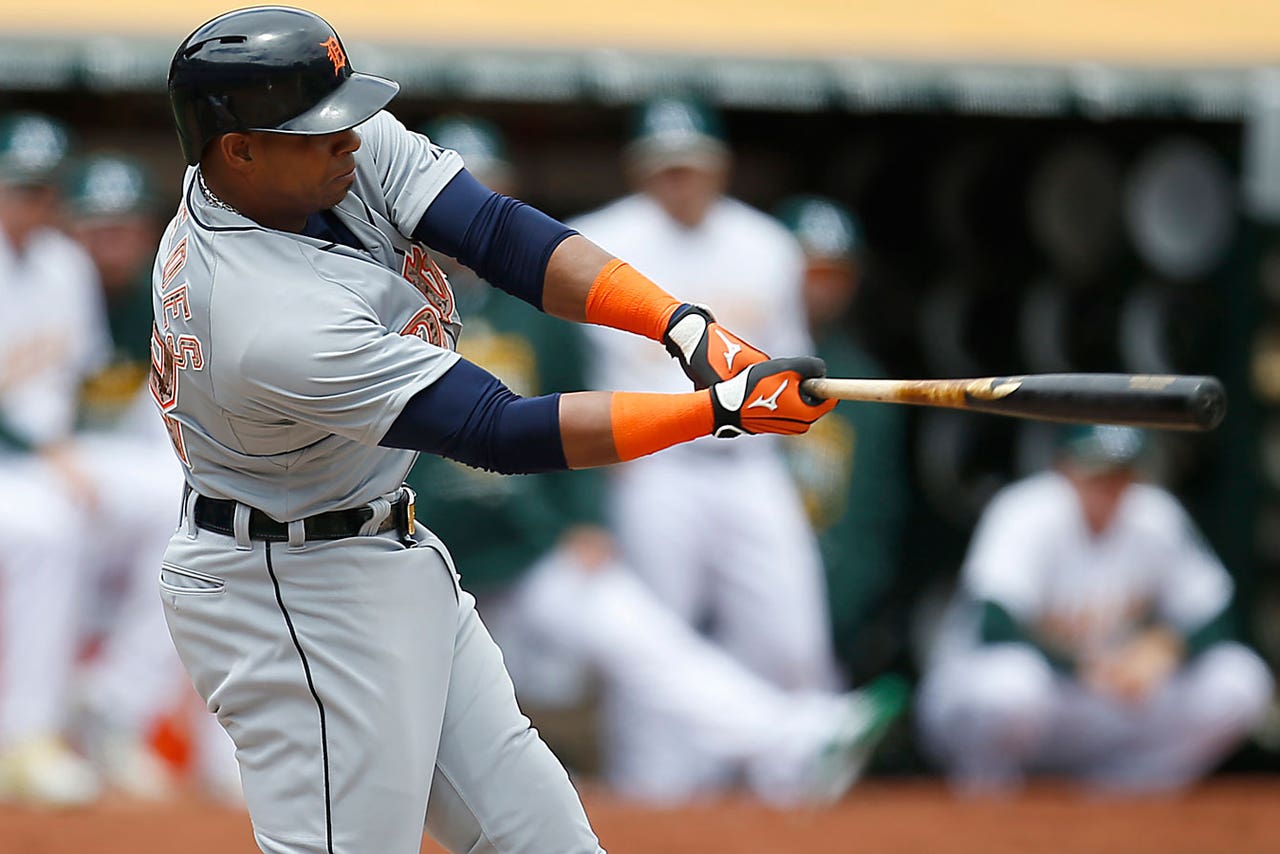 The Tigers have dealt with several problems this season, including a series of key injuries to both hitters and the pitching staff.
But one of their biggest reasons that they are now in third place in the AL Central is that the offense has been significantly less than the sum of its parts. That issue showed up bigger than ever Monday afternoon against a bad Oakland team, as the Tigers hit into three double plays while being shut out for the first time all season.
Oakland starter Jesse Hahn had never gone more than seven innings, but on a day that saw Hernan Perez and Dixon Machado in the lineup and Miguel Cabrera on the bench, he pitched a complete game. Detroit had four hits -- all singles -- and one walk.
"If you don't score, you don't win," Brad Ausmus said. "We're a right-handed lineup, and Hahn is tougher on righties, but we really didn't do much. Tip your cap to him, but we didn't mount of an attack."
According to some key stats, the Tigers have one of the best offenses in baseball. They lead the majors in on-base percentage, are third in slugging percentage and second in OPS, but are barely in the top 10 in the most important category -- runs scored.
A big reason for the shortfall is a seemingly endless string of rally-killing double plays. With the three on Monday, Detroit has grounded into 51 this season -- 10 more than any other team. They are on pace for 180, which would break the 1990 Boston Red Sox's major-league record of 174.
"It's frustrating, but there's not much you can do about it," Ausmus said. "You can't tell a guy not to hit into a double play, because they are already trying not to do that."
There's no way to exactly measure the impact of all the double plays, but there are ways to make an educated guess. By using sabermetric formulae, it is relatively simple to estimate how many runs the Tigers would be expected to score, given their on-base percentage, slugging percentage and success at stealing bases.
Using the Runs Created formula that Bill James developed in the 1980s, the Tigers should have 231 runs through 46 games, but they've actually only scored 200. Another 31 runs of offense would normally translate to about three more wins, which would put them in a first-place tie with the Royals.
Instead, they are in third, a game behind the surprising Twins, and wondering when things are going to change.
"Baseball is a funny game, and you are going to have a lot of ups and downs over a long season," said James McCann. "We try not to dwell on those things, but we think that at the end of the year, we're going to look back and see the offense we expected to see."
Without Victor Martinez, the Tigers' offense is too heavily tilted toward right-handed hitting, allowing an endless stream of right-handed pitchers to pitch down and in. That results in grounders to the left side, meaning a long summer of 5-4-3 and 6-4-3 double plays. 
---